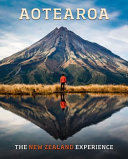 $30.00
NZD
Category: NZ - Pictorial
This book aims to present a book for the New Zealand traveller that closely mirrors their experience in New Zealand. Using the best of contemporary digital photography, Aotearoa: The New Zealand Experience showcases both the extraordinary landscapes that draw people to this country, and the fantastic op portunities that visitors have to enjoy themselves and experience what these islands have to offer. All of the key hotspots, from Auckland, Rotorua and the North Island volcanoes, to Milford Sound, the Southern Lakes and Aoraki Mount Cook are well covered with stunning, bright imagery that brilliantly captures what it is like to experience New Zealand. ...Show more
Hare
by Deborah Hinde
$19.99
NZD
Category: NZ - Pictorial
Hare is in a bit of a bother. He had a really good idea, but now he's lost it. Fantail, Tomtit and the rest of Hare's friends try to help, but nothing works...until Hare has another idea. A delightful story about friendship and loyalty.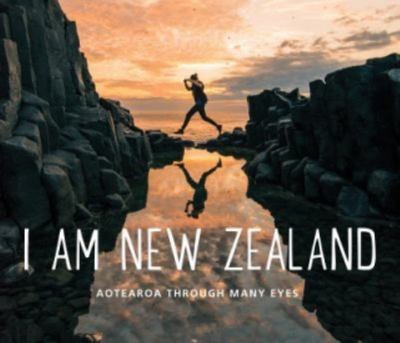 $45.00
NZD
Category: NZ - Pictorial
What's your vision of New Zealand? An inner-city street in the rain, a campervan under a clear and starry night sky, a high-octane sport or a traffic jam of sheep? This book collects a range of personal views of Aotearoa from photographers, both amateur and professional, along with their thoughts on wha t makes New Zealand. When Nikon invited the photographic community to build an image map of the nation online (at iamnewzealand.co.nz) there was an amazing response and many creative and inspiring photographs were posted. This collection offers a range of those that truly say I AM NEW ZEALAND. All royalties from the sale of this book will go to the Mental Health Foundation of New Zealand. ...Show more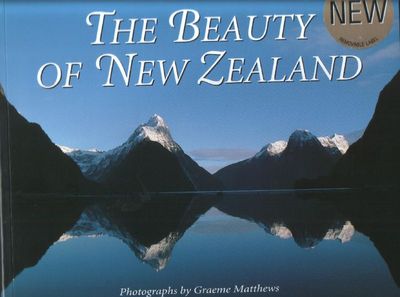 $25.00
NZD
Category: NZ - Pictorial
Photographic coverage of New Zealand covering the country from north to south.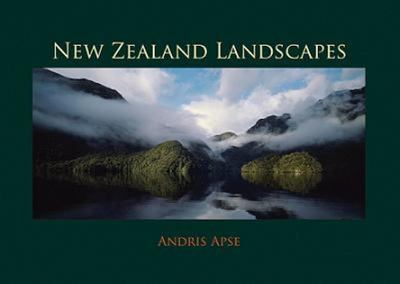 $22.00
NZD
Category: NZ - Pictorial
This is a newly-introduced mini version of the revised Andris Apse New Zealand Landscapes - a pictorial photography book which has been revised and refreshed since its first publication in 1994. The book has been produced as a quality New Zealand pictorial memento.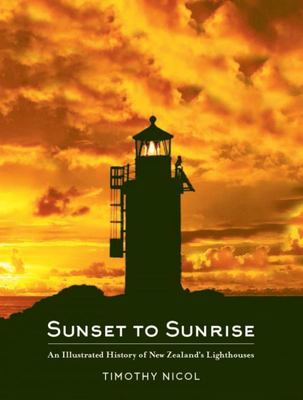 $40.00
NZD
Category: NZ - Pictorial
This fascinating history of all of New Zealand's lighthouses, as well as stories of hardship and perseverance endured by stout-hearted keepers and their families, will captivate the reader and give insight of a bygone age when men and women strove against the elements to preserve the safety of mariner s as well as maintaining these magnificent structures. Together with historical details, this beautifully presented book commemorates the tales of hardship and endurance scarcely believable in today's world. Original photography and current maps are included to assist every enthusiast to relive the amazing tales and stories in the book. ...Show more

$21.00
NZD
Category: NZ - Pictorial
New Zealand: Eye on the Landscape is a new book of high-quality landscape photography aimed at the top end of the New Zealand pictorial book market. The distinguishing feature of this book is that the images used will not be the work of one photographer,but rather a collection of the best images from a wide range of landscape photographers. The inspiration for this concept has been the extraordinary work that is exhibited by members of the Photographic Society of New Zealand, the umbrella organisation for a wide range of photographic groups. The majority of photographs created by their members, who range from professional, semi-professional to keen amateur, is hardly seen and never published. The best of it, however, is of the highest quality and often provides a fresh and original view of a much-photographed country. The book will follow a standard format, with a focus on all of the main areas visited by tourists. The selection will be undertaken by publisher Robbie Burton and photographer Craig Potton, one of the most experienced photoediting partnerships in the New Zealand publishing industry. New Zealand: Eye on the Landscape will be a fresh and original pictorial book, with the highest standard of photography and production. ...Show more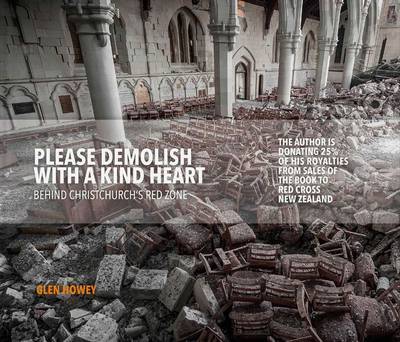 $49.99
NZD
Category: NZ - Pictorial
The Christchurch earthquake of 22 February 2011 caused widespread devastation, resulting in the deaths of 185 people, injuring thousands and leaving a city traumatised. Almost five years on, much of Christchurch has been transformed. Thousands of irreparably damaged suburban homes and central city buil dings have been demolished and the rebuild is underway. But there are other places in the city - in red-zoned suburban streets and downtown blocks - that seem to be frozen in time. Officially deemed too dangerous to occupy, many are in a kind of suspended animation - the people are gone but everything they left as they fled remains there, in the same place, moved only by the thousands of aftershocks. Intrigued by these abandoned spaces, photographer Glen Howey noticed that they weren't being recorded, and believing it was important that they were, set out to do just that. The result is Please Demolish with a Kind Heart - a moving and at times eerie homage to Christchurch's abandoned homes, buildings, recreational spaces and iconic cathedrals; confronting reminders of how in seconds, people's lives were changed forever. Featuring over 200 images, with accompanying text by Canterbury journalist and television producer Tony Benny, Please Demolish with a Kind Heart is a poignant and important record of one of New Zealand's worst natural disasters, and a timely tribute to the indomitable spirit that is rebuilding Christchurch for future generations. ...Show more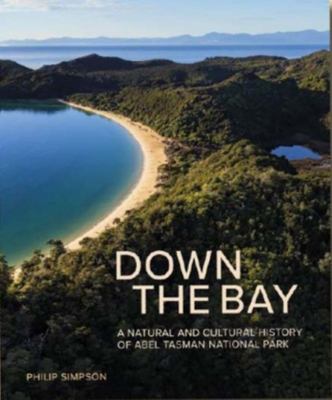 $80.00
NZD
Category: NZ - Natural History
Abel Tasman National Park was a war-time baby, born in 1942 to protect the wonderful sequence of forested beaches and headlands, and which have become much-loved by both countless New Zealanders and visitors alike. Down the Bay is a tribute to this gem of New Zealand's national park system. Philip Simps on, an award-winning author of a number of books on New Zealand trees, presents a complete picture of the distinctive landforms of Abel Tasman, from the deep caves of the uplands to the distinctive granite headlands and golden-sand beaches, the diversity of plants and animals, the coastal environment, and overlays this with accounts of both Maori and European history. As well the book records how Project Janszoon, a trust funded by a remarkable philanthropic gift, is working with the Department of Conservation to transform the park by removing pests and reintroducing threatened birds to restore the area to its former state. This is an inspiring and hopeful story of how the future of an important area of New Zealand is being secured for future generations. Down the Bay will be the first comprehensive and authoritative account of Abel Tasman National Park to ever be published, a book that will beautifully capture what is an unforgettable visitor experience. ...Show more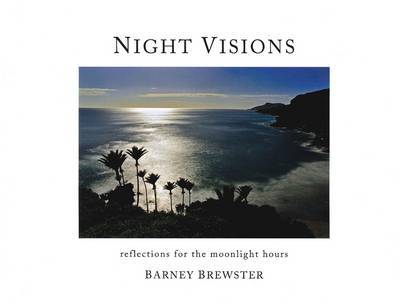 $45.00
NZD
Category: Photography
Night photography of New Zealand scenes and landscapes, combined with pithy proverbs and quotes. Featuring rural and suburban settings from around the country, this is the first book of night photos to be published in NZ. As well as full colour moonlight, strong use is made of street lighting, car light s, torchlight and flash. The long exposures involved add some striking effects, especially where movement is concerned. Each image is captioned with an appropriate quote (some from NZ authors), the match being intended to amplify the impact. ...Show more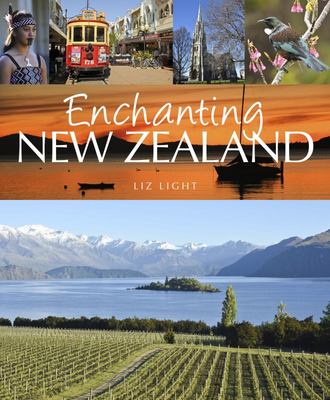 $26.00
NZD
Category: NZ - Pictorial
      Whether you're a first-time visitor or making a return trip, the sheer majesty of New Zealand's landscapes is always awe-inspiring. There are peaceful lakes and thundering waterfalls, active volcanoes and the looming icy peaks of the Southern Alps as well as beautiful sandy beaches. The country is the ultimate destination for those who are looking for an adventure holiday to explore the natural wonders and discover wildlife found nowhere else in the world.   Beyond the scenic bounty, New Zealand also offers world-class local food, wine and accommodation, and friendly, welcoming people. From Auckland at the top of the North Island to Invercargill at the bottom of South Island, Liz Light describes and illustrates the epic scenery, the heritage attractions, the unique Maori culture and the renowned wine regions that make up a memorable trip to the country.   ...Show more