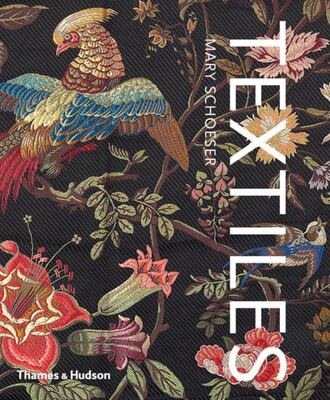 $160.00
NZD
Category: Fashion/Costume
Textiles are the most ubiquitous, diverse, and consistently creative art form on the planet. This major new work comprises more than one thousand images that highlight the beauty, subtlety, simplicity, or complexity of textiles created around the world. Based on knowledge accrued over a lifetime of imme rsion in the textile arts, Mary Schoeser's definitive text offers sweeping insight into the role that textiles have played throughout human civilization. The juxtaposition of historical and contemporary examples highlights the skill and imagination of textile designers through the centuries as well as the remarkable range of achievements. Detailed images and informed captions illustrate the variety and allure of textiles, and the informative descriptions include histories of private collections, underscoring the importance of context for appreciating the exquisite detail of fabric and cloth. An extensive resource section provides valuable information about museum and textile associations across the globe. ...Show more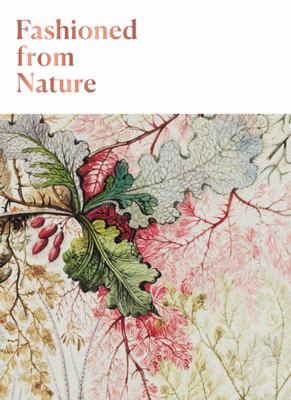 $55.00
NZD
Category: Fashion/Costume
Fashion has always sought to celebrate nature--from sumptuous silks and floral patterns to the spectacular creations of designers such as Alexander McQueen and Christian Dior--the two have always been entwined. Yet, in spite of this reverence for the natural world, fashion also seems destined to harm it . Spanning the 17th century to the present, Fashioned from Nature examines our dependence on nature for materials and the devastating impact of certain trends, as seen in the demand for ivory, fur, and exotic feathers. Today, intense consumerism and fast fashion have taken things to a new level and this book discusses the need for a more conscious fashion cycle. But which has greater environmental impact--a leather handbag or a white cotton T-shirt? Considering the effects of land clearance, insecticides, and water consumption--not to mention washing in hot water after every wear--the answer may not be as clear as it first appears. No fashion choice will ever be without impact, but this book will stimulate debate and empower readers to question their role as consumers. ...Show more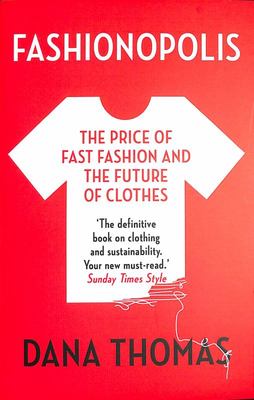 $25.00
NZD
Category: Fashion/Costume
'A gripping blockbuster ... Thomas researches meticulously and writes with simmering even-handed anger' Lisa Armstrong, TELEGRAPH. 'The definitive book on clothing and sustainability. Your new must-read' SUNDAY TIMES STYLE. An investigation into the damage wrought by the colossal clothing industry - an d the grassroots, high tech, international movement fighting to reform it. What should I wear? It's one of the fundamental questions we ask ourselves every day. More than ever, we are told it should be something new. Today, the clothing industry churns out 80 billion garments a year and employs every sixth person on Earth. Historically, the apparel trade has exploited labour, the environment, and intellectual property - and in the last three decades, with the simultaneous unfurling of fast fashion, globalization, and the tech revolution, those abuses have multiplied exponentially - and primarily out of view. We are in dire need of an entirely new human-scale model. Bestselling journalist Dana Thomas has travelled the globe to discover the visionary designers and companies who are propelling the industry toward that more positive future by reclaiming traditional craft and launching cutting-edge sustainable technologies to produce better fashion. In Fashionopolis, Thomas sees renewal in a host of developments, including printing 3-D clothes, clean denim processing, smart manufacturing, hyperlocalism, fabric recycling - even lab-grown materials. From small-town makers and Silicon Valley whizzes to household names such as Stella McCartney, Levi's and Selfridges, Thomas highlights the companies big and small that are leading the crusade. We all have been casual about our clothes. It's time to get dressed with intention. Fashionopolisis the first comprehensive look at how to start. ...Show more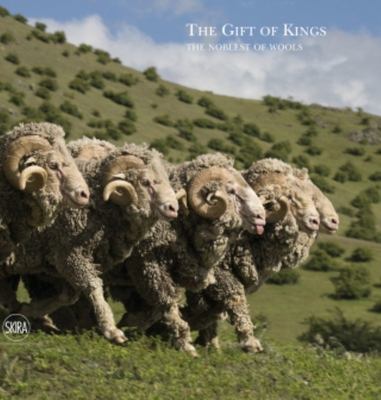 $125.00
NZD
Category: Fashion/Costume
The story of a new Loro Piana excellence, told through the photos of wonderful landscapes and extraordinary people in Australia and New Zealand. There is excellence nature bestows upon man with an implicit understanding: taking care of, preserving and enhancing its qualities. In order to respect this pa ct with nature, man must work with her, follow her, understand her and join forces with others. This is the story of "The Gift of Kings", the excellent extrafine wool from merino sheep raised in Australia and New Zealand, thanks to a collaboration between Loro Piana and some of the most expert, cutting-edge breeders in both countries. Wool has achieved unthinkable fineness. Since ancient times the importance of this material was acknowledged and praised so much it historically became the privilege of kings, hence its name, "The Gift of Kings". This wool gives rise to extraordinary, breathable, all natural, sustainable and light yarn and textiles that keep warm in the winter and cool in the summer. "The Gift of Kings" is a rare and precious product man has jealously guarded. Thanks to Loro Piana, and the support given to breeders and special practices aimed at merino sheep, it has achieved excellence. A slow, complex, laborious process involves entire communities that revolve around the magnificent farms in New Zealand and Australia, with which Loro Piana has collaborated for years, supporting and encouraging the efforts aimed at quality and excellence. This book portrays, through images, the stunning landscapes and extraordinary people, along with the emotions and passions of their teamwork, in a relationship based on trust with Loro Piana and those who for generations have lovingly taken care of these sheep, the gift of kings and of nature. ...Show more
$60.00
NZD
Category: Fashion/Costume | Series: Vogue Ser. | Reading Level: very good
Destined to become must-have visual sourcebooks for all those who love fashion, the Vogue Portfolio series continues with Vogue: The Jewellery by Vogue's jewellery editor, Carol Woolton. From couture to costume jewellery, the brilliant pieces featured on the pages of British Vogue for almost a century h ave encapsulated the fashion zeitgeist of each new age for which they were created. Adorning princesses and rock chicks alike, the jewels shown here reveal a dazzling array of styles and moods - from fairy-tale romance to Jazz-age glamour, sculptural modernism to timeless elegance. On every page sumptuous jewellery is the star of the show, nourishing dreams in us all. In Vogue: The Jewellery Carol Woolton has curated a collection of more than 300 fabulous images and grouped them into five thematic chapters: Show-stoppers, Rock Chick, Minimalist, Exotic and Classical. From fantastical diamond-encrusted tiaras and intricate jet chokers to sculptural silver cuffs and the purity of a simple string of pearls, the book provides an evocative celebration of a century of magical jewellery, while also showcasing the work of British Vogue's very best photographers including Norman Parkinson, Mario Testino, Anthony Denney, David Bailey, Arthur Elgort, Corinne Day, Cecil Beaton, Bruce Weber and Tim Walker. ...Show more
$100.00
NZD
Category: Fashion/Costume
The Metropolitan Museum of Art Costume Institute's annual fashion exhibition is the most prestigious of its kind, featuring subjects that both reflect the zeitgeist and contribute to its creation. Each exhibition--from 2005's Chanel to 2011's Alexander McQueen: Savage Beauty and 2012's Schiaparelli and Prada: Impossible Conversations--creates a provocative and engaging narrative drawing hundreds of thousands of visitors. This updated edition includes material from 2015's China: Through the Looking Glass, 2018's Heavenly Bodies: Fashion and the Catholic Imagination (the most visited exhibition in the museum's history), and 2019's Camp: Notes on Fashion. The show's opening-night gala, produced in collaboration with Vogue magazine, is regularly referred to as the party of the year, and draws a glamorous A-list crowd, drawing an unrivaled mix of Hollywood fashion. This updated edition of Vogue and the Metropolitan Museum of Art Costume Institute once again invites you into the stunning spectacle that comes when fashion and art meet at The Met. ...Show more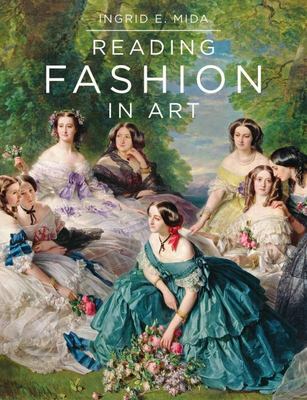 $55.00
NZD
Category: Fashion/Costume
Dress and fashion are central to our understanding of art. From the stylization of the body to subtle textile embellishments and richly symbolic colors, dress tells a story and provides clues as to the cultural beliefs of the time in which artworks were produced. This concise and accessible book provide s a step-by-step guide to analysing dress in art, including paintings, photographs, drawings and art installations. The first section of the book includes an introduction to visual analysis and explains how to 'read' fashion and dress in an artwork using the checklists. The second section offers case studies which demonstrate how artworks can be analysed from the point of view of key themes including status and identity, modernity, ideals of beauty, gender, race, globalization and politics. The book includes iconic as well as lesser known works of art, including work by Elisabeth Vig e le Brun, Thomas Gainsborough, James Jacques Tissot, Marcel Duchamp and Man Ray, Yinka Shonibare, Mickalene Thomas, Kent Monkman and many others. Reading Fashion in Art is the perfect text for students of fashion coming to art history for the first time as well as art history students studying dress in art and will be an essential handbook for any gallery visitor. The step-by-step methodology helps the reader learn to look at any work of art that includes the dressed or undressed body and confidently develop a critical analysis of what they see. ...Show more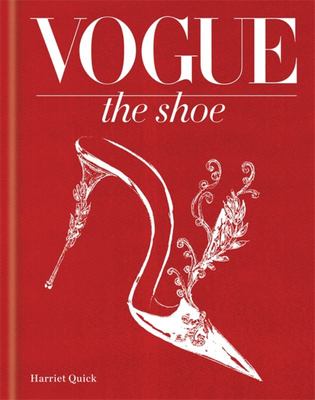 $180.00
NZD
Category: Fashion/Costume | Series: Vogue Ser.
Shoes fascinate women of all ages and have the power to crystallize a moment in fashion. In Vogue: The Shoe, Harriet Quick has curated more than 300 fabulous images from a century of British Vogue, featuring remarkable styles that range from the humble clog to exquisite hand-embroidered haute couture st ilettoes via fetishistic cuissardes and outrageous statement heels. The images are grouped into five thematic chapters devoted to dazzling Cinderella heels; Town Country classics; Cult Style inspiration; the escapism of Summer Dreaming and the extreme heels of Fetish Fantasia. The images include pivotal work from Hoyningen-Huene, Irving Penn, Corinne Day, Norman Parkinson, Mario Testino and Nick Knight. Vogue: The Shoe is the latest title in the prestigious Vogue portfolio series, which launched in autumn 2014 with Vogue: The Gown, followed by Vogue: The Jewellery in autumn 2015. ...Show more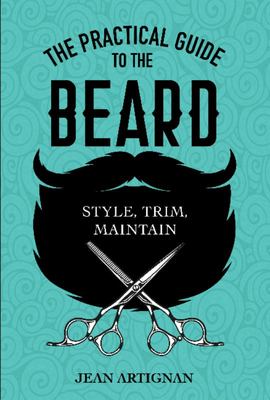 $33.00
NZD
Category: Fashion/Costume
Whether chosen for comfort, to appear more mature, or for aesthetic reasons, a beard is a means for a man to affirm his style. In the working world, where a closely shaved face has long been the norm, its return comes with a condition: that it is neat and well maintained. In this practical guide you wil l find all the tips for choosing a beard that matches your look and personality: trimming your beard using a detailed step-by-step technique; taking care of your beard and skin with appropriate tools and creams; choosing, trimming, and maintaining your mustache; discovering the ancient shaving ritual practiced by barbers; and learning tips to avoid the little hassles of everyday life. ...Show more
$23.00
NZD
Category: Fashion/Costume
The LBD - or 'little black dress' - debuted over 70 years ago by legend Coco Chanel and is still a perennial fashion staple. As most women know, it's impossible to have a 'nothing to wear' crisis with this trusty item in your wardrobe. The Art of the Black Dress celebrates this essential wardrobe item, offering ideas on how to maximize the wears of your best-loved piece, and cataloging the most iconic black dresses throughout history. Dress it up with heels and jewelry, or dress it down with your favorite sneakers: the possibilities are endless. From sexy to timeless, bodycon to maxi and more, this book offers ideas on how to transform your dress from office-worthy to special occasion with a few simple accessory tweaks. Aswell as this, hear the stories behind some of the most iconic black dresses in history, from Audrey Hepburn's Givenchy number in Breakfast at Tiffany's, to Princess Diana's 1996 'revenge dress' and Elizabeth Hurley's game-changing Versace safety-pin piece, you will see why every woman should have one in their arsenal. Featuring stunning illustrations throughout by Libby VanderPloeg, this is the perfect read for anyone who loves fashion, and appreciates the power of the black dress. ...Show more
$28.00
NZD
Category: Fashion/Costume | Series: Little Book of Fashion Ser.
The illustrated story of Christian Dior's early life, the brand's inception, the triumphs of the couture collections on the catwalk and the red carpet, and the brand's journey after the death of its founder.
$65.00
NZD
Category: Fashion/Costume
A stunning exploration of fashion's premier art form with internationally renowned illustrator Megan Hess. Hundreds of hours, many expert hands and unimaginable metres of fabric: couture is truly wearable art, where creativity and craftsmanship collide. Megan Hess has spent her career documenting fashi on's most beautiful people, places and pieces. In The Illustrated World of Couture, she brings to life its most important - and intriguing - art form, with fascinating insights and exceptional illustrations. Worn by only a handful of people worldwide, couture still has incredible influence, even beyond the traditional boundaries of fashion. In this unique collection, follow Megan through the intricate details, multifaceted inspirations and dramatic shows that define the couture experience. Let her introduce you to the generations of creators who conceive and craft these fantastical garments, and the collectors who treasure them. And travel with her to the exclusive ateliers and glamorous events of the world's fashion capitals to see how couture is both designed and displayed. Megan Hess invites you to discover The Illustrated World of Couture in this essential volume for all fashion devotees.   ...Show more