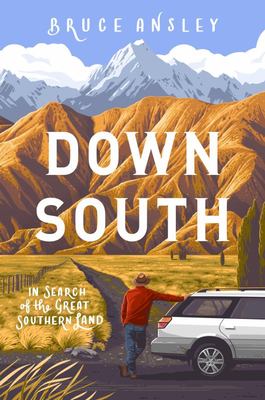 $50.00
NZD
Category: NZ - History
In Down South, writer Bruce Ansley goes on a journey back to his beloved South Island. From Curio Bay to Golden Bay, in Down South writer Bruce Ansley sets off on a vast expedition across the South Island, Te Waipounamu, visiting the places and people who hold clues to the south's famous character. Not so very long ago, the South Island had most of New Zealand's people and just about all of the money. Gold miners found fortunes in the hills and rivers, sheep barons straddled mountains, valleys and plains. Wealthy southerners ruled the government. Where now lies the South Island's golden fleece? And what is its future? ...Show more
$70.00
NZD
Category: NZ - History
An illustrated history of protest and activism in Aotearoa New Zealand. For a small, peaceful democracy in the South Pacific, New Zealand has had its fair share of major protest issues, and over the decades New Zealanders have become adept at mobilising around causes. From protest about war – be it the  New Zealand Wars, the Great War, the Vietnam War or the invasion of Iraq – to trade union action, protests against apartheid and nuclear ship visits, protest for the rights of women and LGBTQI people, protests for better race relations and to protect the environment, and protest to save key services and protect heritage, Aotearoa New Zealand has a long legacy of activism. This richly illustrated book brings together the objects made by protesters to proclaim and symbolise their causes and their struggles. From banners to badges, t-shirts to teatowels, posters to photographs, it is a vivid reflection of 250 years of resistance and persistence.     ...Show more
Scenic Playground
by Peter Alsop; Dave Bamford; Lee Davidson
$80.00
NZD
Category: NZ - History | Reading Level: very good
This lavish book explores the story behind the promotion of New Zealand's mountains through posters, advertisements, hand-coloured photos and more. It explains how the country built its reputation as an alpine playground and, alongside, how mountains became central to belonging in Aotearoa.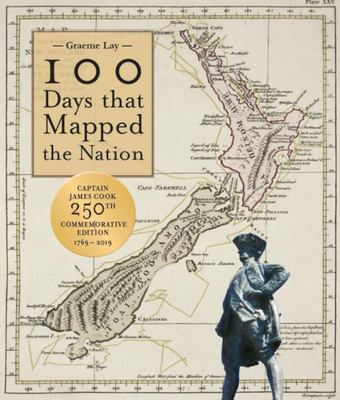 $65.00
NZD
Category: NZ - History | Reading Level: new
October 2019 marks the 250th anniversary of Captain James Cook's first landfall in New Zealand. One Hundred Days that Mapped a Nation marks this historic occasion by looking at Cook's intrepid journeys to New Zealand and the Pacific that were unprecedented for the time and had such far-reaching conseque nces. His initial voyage on the Endeavour was focused on observing the transit of Venus to gather information to help with nautical navigation and as a result he had on board astronomer Charles Green, naturalists Joseph Banks and Daniel Solander and later artist William Hodges. This has left a legacy of first-hand accounts and artworks that bring alive the impressions of Cook and his crew, and what they experienced in their early encounters with the inhabitants and their reactions to the exotic landscape. Ships logs, journal entries, maps and illustrations help to build a vivid portrait of the places and people encountered by Cook, recording his impressions and those of some of the talented men who accompanied him. It also looks at the challenges of the voyages, from preventing scurvy to finding adequate provisions. Highly illustrated with a lively but authoritative text by Graeme Lay, this book is the definitive celebration of a remarkable achievement. In the 100 days Captain Cook spent here on three separate voyages he managed to charter the coastline of New Zealand, literally putting the country on the map. ...Show more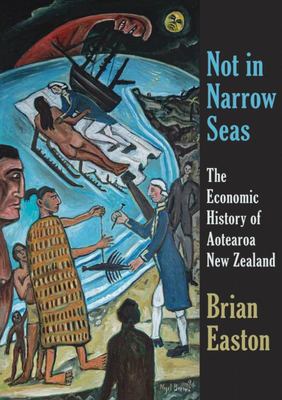 $60.00
NZD
Category: NZ - History
Not in Narrow Seas is a major contribution to the history of Aotearoa New Zealand. It covers everything from the traditional gift-based Māori economy to the Ardern government's attempt to deal with the economic challenges of global warming, and is the first economic history to underline the central role of the environment, beginning with the geological formation of these islands. Economist Brian Easton throws new light on some cherished national myths. He argues that Britain's entry into the EEC was not the major turning point that many assume; of much more lasting importance was the permanent collapse of wool prices in 1966. He asks how far it is true that New Zealand is an egalitarian country where `Jack's as good as his master'. He offers the most extensive investigation yet of the Rogernomics revolution of the 1980s and early 1990s, and shows that governments of left and right are still grappling with its legacy. Easton deals with the major economic trends since the war - the movement of Māori into the cities, of women into paid work, and of Pasifika people to Aotearoa. He analyses the rise of the modern MMāori economy and the increased political power of business, and includes vivid pen portraits of the important yet largely unremembered people who shaped our economy. This is also a profoundly political history, which focuses not only on governments but the share of votes won by the parties: it is our first MMP history. Dr Easton, a well-known commentator and author of numerous books, here offers his greatest work, the fruit of a lifetime of reflection and research. ...Show more
$30.00
NZD
Category: NZ - History | Reading Level: Very Good
A great collection of untold or forgotten tales which reveal many aspects of rural life in New Zealand, from well-known master of storytelling Gordon McLauchlan. Includes 48 fascinating yarns, from rabbits, to swaggers, to kauri gum, shearers and land girls.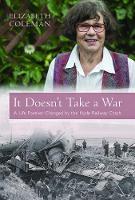 $30.00
NZD
Category: NZ - History
Elizabeth Coleman's father and eldest brother were killed in the Hyde railway disaster, another brother was injured, and the resources of their small community severely strained. From then on, life for Elizabeth and her family was forever changed.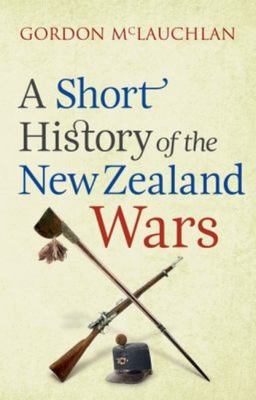 $30.00
NZD
Category: NZ - History
Following the ongoing success of A Short History of New Zealand, Great Tales of New Zealand History and Great Tales of Rural New Zealand - all reprinted and still going strong - Gordon McLauchlan has turned his masterful storytelling skills to one of the most important periods in this country's history. Published to coincide with New Zealand's first national day commemorating the wars on 28 October, this insightful and accessible book will be of interest to New Zealanders wanting to find out more about the New Zealand wars and the Maori struggle over land and political power (rangatiratanga) and their consequences for our country without having to wade through heavy tomes. ...Show more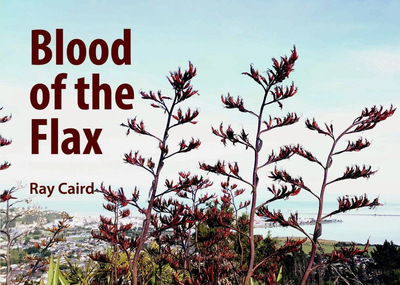 $45.00
NZD
Category: NZ - History
Toto o te Harakeke explores the most important plant-human relationship in the history of Aotearoa. This beautiful, illustrated coffee table book takes us on a poetic personal journey from ancient Gondwanaland to the fashion catwalks of New York. The result, with whanau boom and bust, is a playful and s tunning celebration of the Harakeke.  "A treasure trove of stories" – Kerry Sunderland  "Wonderful...accessible...informative" – Paul Moon ...Show more
$35.00
NZD
Category: NZ - History
A new edition of the bestselling short history on New Zealand, updated to include the Helen Clark years, the rise of John Key, the Christchurch earthquakes and the 2011 Rugby World Cup! A lively and accessible history written by one of our most well-known commentators on matters past and present. Succin ct and well referenced, this book is the most accessible introduction to New Zealand history currently in print. Originally published in 2004, this updated and redesigned new edition features new photographs, and now includes a selected further reading list. ...Show more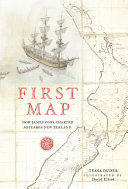 $50.00
NZD
Category: NZ - History
The story of how James Cook charted Aotearoa New Zealand, lavishly produced and richly illustrated. Since it was published by the Admiralty in 1816, James Cook's chart of New Zealand has long been regarded as one of the most extraordinary achievements in the history of cartography. First Map: How James Cook Charted Aotearoa New Zealand tells the human story behind the creation of Cook's famous chart, following the progress of his six-month circumnavigation of New Zealand and piecing the map together as the narrative on H.M.B. Endeavour unfolds. It is a story of courage, dogged perseverance and Cook's extraordinary skills as both cartographer and seafarer. Scenes from Tessa Duder's evocative text are beautifully recreated by award-winning illustrator David Elliot in this exquisite large format edition. Published to coincide with the Tuia -- Encounters 250 commemoration of James Cook's 1769-70 journey around New Zealand. ...Show more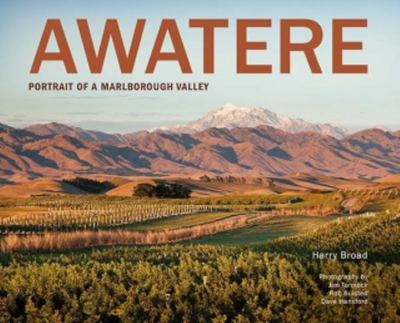 Awatere: Portrait of a Marlborough Valley
by Harry Broad; Jim Tannock (Photographer); Rob Suisted (Photographer); Dave Hansford (Photographer)
$70.00
NZD
Category: NZ - History | Reading Level: very good
The Awatere is the Marlborough river and valley south of Blenheim. It runs from Molesworth Station in the high country all the way to the sea below the township of Seddon, overlooked by Mt Tapuae-o-Uenuku, the highest peak in the Inland Kaikoura Range. Author Harry Broad¿s interest in this area was piqu ed when he was working on his acclaimed and best-selling book Molesworth, and he has followed through with this to produce Awatere. This is a fascinating and extensive collection of stories that document the multi-facetted, changing face of rural New Zealand, and which explores both the people and the landscape of this area. The upper Awatere valley has many well-known, classic high-country stations, such as The Muller, which borders Molesworth. In the lower valley, there are still many conventional pastoral farms, but the huge change has come through the wine industry. Many people do not realise that the Awatere valley is now the second-largest wine sub-region in New Zealand, with three times the production of an area like Central Otago. This mix of farming and wine has given this area its own unique flavour and character, captured both in Harry Broad¿s stories, but also through the stunning images from photographers Jim Tannock, Rob Suisted and Dave Hansford, as well as a range of others. Awatere will be a beautiful and engaging book, a must-read for anyone interested in Marlborough, or rural New Zealand. ...Show more