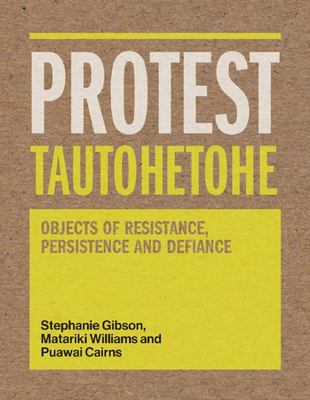 $70.00
NZD
Category: NZ - History
An illustrated history of protest and activism in Aotearoa New Zealand. For a small, peaceful democracy in the South Pacific, New Zealand has had its fair share of major protest issues, and over the decades New Zealanders have become adept at mobilising around causes. From protest about war – be it the  New Zealand Wars, the Great War, the Vietnam War or the invasion of Iraq – to trade union action, protests against apartheid and nuclear ship visits, protest for the rights of women and LGBTQI people, protests for better race relations and to protect the environment, and protest to save key services and protect heritage, Aotearoa New Zealand has a long legacy of activism. This richly illustrated book brings together the objects made by protesters to proclaim and symbolise their causes and their struggles. From banners to badges, t-shirts to teatowels, posters to photographs, it is a vivid reflection of 250 years of resistance and persistence.     ...Show more

Scenic Playground
by Peter Alsop; Dave Bamford; Lee Davidson
$80.00
NZD
Category: NZ - History | Reading Level: very good
This lavish book explores the story behind the promotion of New Zealand's mountains through posters, advertisements, hand-coloured photos and more. It explains how the country built its reputation as an alpine playground and, alongside, how mountains became central to belonging in Aotearoa.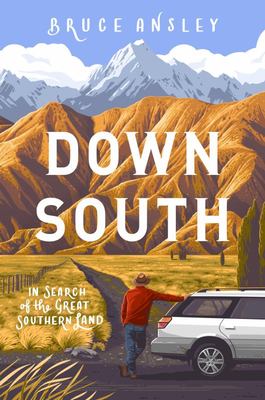 $50.00
NZD
Category: NZ - History | Reading Level: near fine
In Down South, writer Bruce Ansley goes on a journey back to his beloved South Island. From Curio Bay to Golden Bay, in Down South writer Bruce Ansley sets off on a vast expedition across the South Island, Te Waipounamu, visiting the places and people who hold clues to the south's famous character. Not so very long ago, the South Island had most of New Zealand's people and just about all of the money. Gold miners found fortunes in the hills and rivers, sheep barons straddled mountains, valleys and plains. Wealthy southerners ruled the government. Where now lies the South Island's golden fleece? And what is its future? ...Show more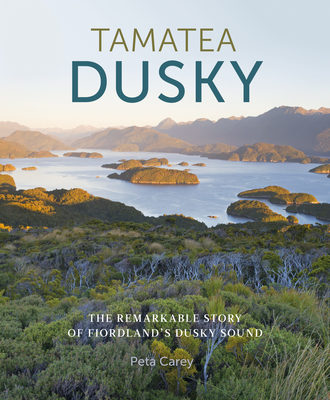 $70.00
NZD
Category: NZ - Natural History | Reading Level: near fine
The remarkable story of conservation and history in Fiordland's Tamatea/Dusky Sound, by Peta Carey. With a fascinating history, both Maori and European, it is the place where Captain Cook arrived in 1773, and where ground-breaking conservation began in New Zealand over 120 years ago.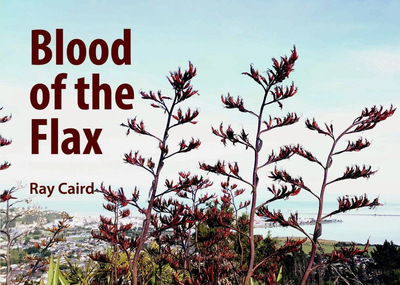 $45.00
NZD
Category: NZ - History
Toto o te Harakeke explores the most important plant-human relationship in the history of Aotearoa. This beautiful, illustrated coffee table book takes us on a poetic personal journey from ancient Gondwanaland to the fashion catwalks of New York. The result, with whanau boom and bust, is a playful and s tunning celebration of the Harakeke.  "A treasure trove of stories" – Kerry Sunderland  "Wonderful...accessible...informative" – Paul Moon ...Show more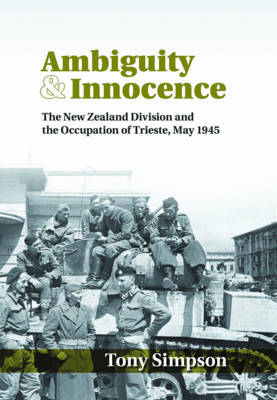 $38.00
NZD
Category: NZ - History
Rumours persistently surface that the last New Zealand soldier killed in action in Europe in World War Two owes this unenviable distinction to a skirmish with Yugoslav partisans in the northern Italian city of Trieste in May 1945. Only days previously these partisans had been our admired allies, respons ible for fighting more than twenty German and their allied divisions to a standstill and eventually chasing them pell mell out of Yugoslavia. Now our army was face to face with them in a stand off which heralded the beginning of the Cold War. How could such a strange and tragic event have come to pass? The answer lies in this book, an intriguing tale of a journey to find the answer which begins in the Public Record Office in London in 1978, winds several times in and out of the city of Trieste, and ends at the trial of Slobodan Milosovic at the Hague in 2002. This book is an account of that journey of exploration, which led Tony Simpson to traverse some of Europe's strangest historical terrain and in which the city of Trieste itself came to play a major part. Among a rich cast of characters are to be found the novelist James Joyce, General Bernard Freyberg commanding the 2NZEF, Yugoslavian president Josip Tito, the Archduke Franz Ferdinand, assassinated by Serb nationalists at Sarajevo in 1914, and Pope Pius XII, who has been described by one leading historian as 'Hitler's Pope'. Together with a remarkable chorus of contemporary participants, both New Zealand and Triestine, they add up to a rather different perspective on the events of and background to the meaning of the events which took place in Trieste in May and June 1945. ...Show more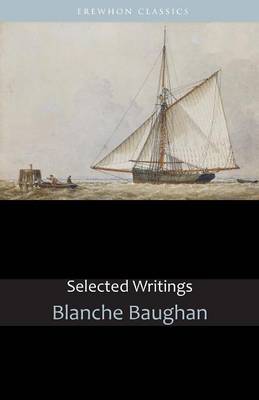 $29.99
NZD
Category: NZ - Poetry / Plays
Blanche Baughan (1870-1958) was one of New Zealand's most spirited literary pioneers. This selection of her works includes her most enduringly popular poems, which were among the first by any New Zealander to break through Victorian conventions and engage vividly with the new country. They are coupled h ere with a generous selection of her stories, in which Baughan sought to sketch some of the rapidly vanishing features of a young colonial world in transition. In her popular series of tramping essays she gave lively and detailed accounts of some of New Zealand's most spectacular landscapes. And in People in Prison she introduces us to some of the prison inmates she befriended, presenting their cases as a damning indictment of the nation's retrograde penal system. This Selected Writings is the first edition to bring together the diverse facets of her career, and will serve as the standard introduction. ...Show more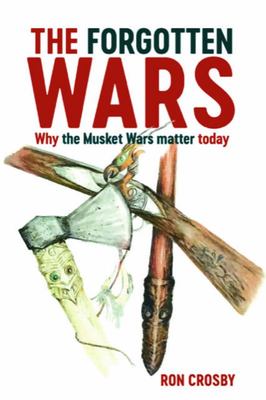 $40.00
NZD
Category: NZ - History
Ron Crosby brilliantly rewrites his seminal The Musket Wars on a thematic basis, simplifying it to a concise work full of maps and illustrations for the general reader. Distinguished author Ron Crosby outlines why the Musket Wars were a crucial phase of New Zealand history and should be taught today. For, as he describes in the book The Forgotten Wars: Why the Musket Wars matter today, these conflicts between 1806 and 1845 were the longest period of continuous warfare in Aotearoa, and laid the basis of relationships between iwi and hapū ever since — not to mention featuring endless cycles of utu and feats of bravery, including the campaigns of Hongi Hika and Te Rauparaha. Muskets, potatoes and other introductions fundamentally altered the balance of power in 19th-century Aotearoa, leading to inter-iwi conflicts that claimed tens of thousands of lives (killing, wounding or displacing up to half of the Māori population). Drawing on his seminal The Musket Wars, this concise work breaks the wars down by region and tribe, with stunningly detailed maps and illustrations that will help to ensure these epochal conflicts are no longer forgotten.   ...Show more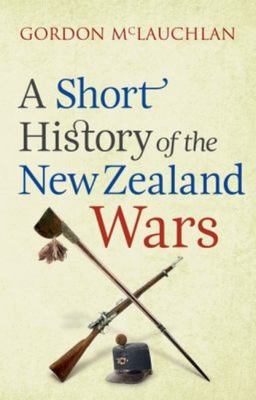 $30.00
NZD
Category: NZ - History | Reading Level: very good
Following the ongoing success of A Short History of New Zealand, Great Tales of New Zealand History and Great Tales of Rural New Zealand - all reprinted and still going strong - Gordon McLauchlan has turned his masterful storytelling skills to one of the most important periods in this country's history. Published to coincide with New Zealand's first national day commemorating the wars on 28 October, this insightful and accessible book will be of interest to New Zealanders wanting to find out more about the New Zealand wars and the Maori struggle over land and political power (rangatiratanga) and their consequences for our country without having to wade through heavy tomes. ...Show more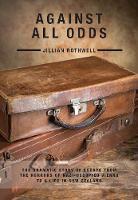 $35.00
NZD
Category: NZ - History
This dramatic story of hope and devotion is based entirely on the cache of letters and documents found in an old 1930s leather suitcase. Intrigued by these family letters, Jillian Rothwell travelled half way across the world to trace generations of her family's journey from the Hapsburg Empire's Eastern provinces to occupied Vienna and beyond. Out of the carnage that was engulfing Europe, she uncovered the astonishing story of two courageous and remarkable Viennese who steered the family's miraculous survival, astonishing luck, dramatic departures and last minute getaways, all the way to the safe haven of New Zealand. At first it was not all plain sailing, but eventually their new home provided hope, purpose and abundant opportunities for the family to finally 'make it' with her escapee father becoming a prominent member of the New Zealand medical profession. ...Show more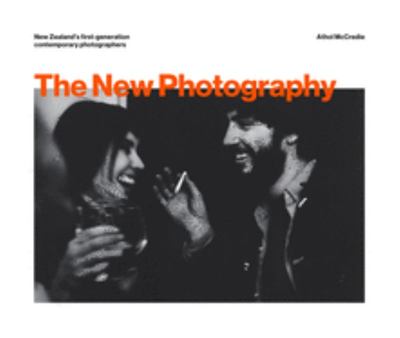 $70.00
NZD
Category: Photography
In this handsome book, leading photography curator Athol McCredie tells the story of the beginnings of contemporary photography also known as art photography in New Zealand. Through interviews with the photographers Gary Baigent, Richard Collins, John Daley, John Fields, Max Oettli, John B Turner, Len W esney and Ans Westra, and accompanied by an outstanding introductory essay, McCredie shows how the break-through approach of personal documentary photography created a new field of photography in New Zealand that was not simply illustrative but rather spoke for itself and with its own language. ...Show more