$50.00
NZD
Category: Military | Reading Level: near fine
Captain Charles Hazlitt Upham is the only combat soldier ever to win the Victoria Cross twice. His acts of bravery in World War II meant he probably deserved six more.   The mystery of how a reserved, modest, slightly built farm valuer from New Zealand, could be so ferocious and fearless in battle has intrigued and fascinated Tom Scott ever since he read about Charles Upham as a schoolboy. 'Searching for Charlie' is his epic quest to unravel the "real" Charles Upham. ...Show more
$40.00
NZD
Category: Travel - Narratives
In the late 1990s, John Baker was known as a purveyor of quality rare and old wines. Always entrepreneurial and up for adventure, John was the perfect person for an occasional business partner, Andrew Simon, to approach with a mysterious wine list that was foreign to anything John, or his second-in-comm and, Kevin Hopko, had ever come across. The list was discovered to be a comprehensive catalogue of the wine collection of Nicholas II, the last Czar of Russia. The wine had become the property of the state after the Russian Revolution of 1918, during which Nicholas and his entire family were executed. Now owned by Stalin, the wine was discretely removed to a remote Georgian winery when Stalin was concerned the advancing Nazi army might overrun Russia, and inevitably loot artefacts and treasures. Half a century later, the wine was rumoured to be hidden underground and off any known map. John and Kevin embarked on an audacious, colourful and potentially dangerous journey to Georgia to discover if the wines actually existed; if the bottles were authentic and whether the entire collection could be bought and transported to a major London auction house for sale. Stalin's Wine Cellar is a wild, sometimes rough ride in the glamorous world of high end wine. The cast of characters include Stalin, Hitler, Czar Nicholas II and a motley bunch of Georgian businessmen/cowboys toting handguns, in the early days of Russian business development that led to the world of Putin and oligarchs. ...Show more
$55.00
NZD
Category: Military
'Purists argue that colourising black and white photographs is sacrilege, but the world has always been in colour. Truth be told, monochrome is a contrivance. Human experience is always colourful' The Times. The epic, harrowing and world-changing story - in words and colourized images - of global confli ct from the assassination of the Archduke Franz Ferdinand to the obliteration of Hiroshima by the dropping of the first atom bomb. The World Aflame will embrace not only the total conflagrations of 1914-18 and 1939-45 and the international tensions, conflicting ideologies and malign economic forces that set them in train, but also the civil wars of the interwar period in Ireland and Spain, wars in Latin America, Britain's imperial travails in such places as Ireland, Somalia and Palestine, and events on the domestic 'fronts' of the belligerent nations. Like The Colour of Time, The World Aflame is a collaboration between the gifted Brazilian artist Marina Amaral, and the leading British historian Dan Jones. Marina has created 200 stunning images, using contemporary photographs as the basis for her full-colour digital renditions. The accompanying narrative anchors each image in its context, weaving them into a vivid account of four decades of conflict that shaped the world we live in today. A fusion of amazing pictures and well-chosen and informative words, The World Aflameoffers a moving - and often terrifying - perspective on the bloodiest century in human history. Reviews for THE COLOUR OF TIME: 'The most breathtakingly colourised black-and-white pictures ever' Daily Mail. 'I have long considered colourisation sacrilege ... after reading this book, I've changed my mind' The Times. '[The Colour of Time] does something simple yet extraordinary. It takes black-and-white photos of historic events and colours them in. The effect is transformative' Daily Telegraph. 'A stunning book ... Quite extraordinary' The Bookseller. 'There is something of The Wizard of Oz about Marina Amaral's photographs. She whisks us from black-and-white Kansas to shimmering Technicolor Oz ... When you see Amaral's coloured portraits, you think: phwoar! ... She changes the way we see a period or a person' Spectator. 'The effect of colour is far more transformative than you might imagine ... [Amaral's] touched-up photographs look even more realistic, and closer to life, than a photograph taken yesterday ... Extraordinary' Mail on Sunday. 'Pictures brought to life as you've never seen them before' Sunday Post. '[Amaral] breathes new life, immediacy and human connection into black-and-white pictures. Even familiar shots are transformed in a breathtaking way ... Even the casual reader leafing through these pages will be stopped in their tracks, connected to people from the past like never before - at last, in living colour' Irish News. 'Jones sketches with wry economy not only the historical context but the purpose of the photograph, from documented reality to shameless propaganda, from official portrait to candid snap ... There is much to enjoy here. As a history book, it acts as a fleeting guide to a tumultuous century. But as an aesthetic experiment it is remarkably successful' Daily Express. 'What also elevates The Colour of Time above regular coffee table fare is the startling vivacity and impact of the photographs chosen, and the concise but focused and gripping texts by Jones, making the book a worthwhile cover-to-cover read as much as it serves as a showcase book to dip into at will' All About History. ...Show more
$40.00
NZD
Category: Military
Description: In 1926, Colonel Brereton who had taken the 12th (Nelson) Company of the Canterbury Infantry Battalion into the Great War in the Main Body of the New Zealand Expeditionary Force, wrote the well-received first edition of this title. The three campaigns alluded to, were the Battle of the Su ez Canal on 3 February 1915; Gallipoli as it related to the Landing at Anzac, and the Second Battle of Krithia at Cape Helles (where the author received a serious head wound); and the Western Front, including First Somme in September 1916 and two periods in the line in the Northern Zone, in and about ArmentiÞres. Although it was only 24 hours or so in duration, the rarely-written-about Battle of the Suez Canal was of signal historic importance. No one was better able to write about New ZealandÆs role in it, than Brereton. All four battalions of the New Zealand Infantry Brigade were called upon to reinforce the canal defences, when the very real threat of a Turkish attack developed. Only a minor element of them became involved - two platoons of 12th Company, commanded at first-hand by Major Brereton; 100 all ranks. Solely by their musketry skill, they helped deter a brigadesize assault over the narrowest point of the canal. We read his front-line account of their baptism of fire, and his later shrewd analysis of how the Turks should clearly have won, had they conformed to their German-authored plan. Colonel Brereton strongly identified with his soldiery; his concern clearly was with them rather than upwards towards his seniors, and the prospects of personal advancement. He describes the relevant skills brought by them from their rural pursuits. Personally cool under fire, he writes in an attractive, flowing style, quite lacking in military jargon, and with occasional dry humour, to which the reader will warm. This is whether discussing battle, desert training in Egypt, troopship journeys, inter-action with French civilians or the multiplicity of other incidents experienced in over four years of active service, at a responsible, but not too-elevated level. This second edition, edited by John H. Gray, CBE, an acknowledged authority on New Zealand in the Great War through his previous publications, and formerly a senior officer of the Territorial Force, has much more to offer than the original book. He has greatly benefited from the key assistance of Mrs Annie Coster, grand-daughter of the author, who as a child knew him well. She has entrusted to the editor, the ColonelÆs 270-page unpublished autobiography finalised in the 1950s. No longer influenced by the discretion necessarily imposed in 1926 when widows and children and former servicemen were still living, Brereton frankly recorded in it incidents of historic importance, that now demand exposure to the light of day in this centenary year of the warÆs commencement. Many verbatim Brereton extracts now illuminate the earlier, unaltered text, to which editorial comment and many illustrations and maps have also been added, to greatly widen its scope. Mrs Coster has also written an additional chapter to the Second Edition, of family and human interest, which she entitles The Fourth Campaign. All this new material now introduces Brereton the man of letters and distinguished Nelson regional identity, additionally to Brereton the man of action; thus much enlarging the character of the work. We read of his early life in a pioneer family in the Motueka River Valley. How he had to withdraw from Nelson College at aged 14 to manage his motherÆs 600 acre farm for the next eight years, when his father and older brother drowned in Tasman Bay - lost without trace. Of his career change as a dentist in Westport, the while continuing his military training in the Volunteers. Of his own post-war farming, cut short by the effects of his war wounds, and his later twenty-two-year career as Curator of the Nelson Museum. This Second Edition presents Cyp Brereton in the round, as the First Edition was never intended to do, while also fleshing out its military history significantly. Tales of Three Campaigns (Second Edition) will be of national appeal, but will have especial interest to people in the Nelson and Tasman region, and also in Canterbury, to which the 12th Company was integral in the time of war. ...Show more

$45.00
NZD
Category: Military | Series: World War II: the Definitive Visual History Ser.
Published to commemorate the 75th anniversary of Victory in Europe Day (May 2020) and Victory in Japan Day (August 2020), this second of two volumes is an outstanding concise history of WWII from the invasion of Sicily to VJ Day.   This second volume in the landmark series about WWII examines the Alli es' long struggle for victory against the once-unbeatable Axis powers. Starting with the Allied invasion of mainland Europe and ending with the explosion of the atomic bombs on Hiroshima and Nagasaki, it takes us through the gripping events that finally resulted in victory and peace. Here are some of the war's most dramatic moments: the use of so-called V-weapons by the Nazis to maximize civilian casualties; the unforgettable story of D-Day and the battle for Normandy; the Battle of the Bulge, which finally broke Axis power in the West; and the indescribably bloody and brutal race to Berlin that finally extinguished the Third Reich.   Bind-up of Second World War Experience: Turning of the Tide and Second World War Experience: The Struggle for Victory   ...Show more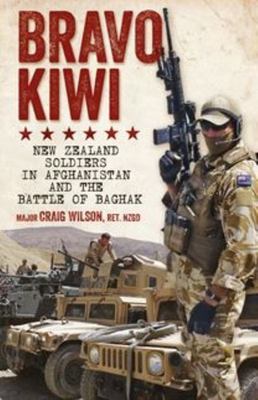 $40.00
NZD
Category: Military
Major Craig Wilson is a decorated former SAS member, and has been in more combat zones than any other Kiwi soldier. He was the commanding officer of Bravo Company, which lost 2 soldiers when they went to the aid Afghan police at Baghek in August 2012. Craig was left injured, shot in the shoulder, and wa s Medevac'd to a German hospital. There he heard 3 more of his team had died in an explosion. This is the story of Craig Wilson and the men and women of Bravo Company. It starts in 2010 at Burnham army base and includes infantry preparations for; Christchurch earthquake; planning for Afghanistan; life in Bamiyan; the battle at Baghek and its aftermath. ...Show more
$45.00
NZD
Category: Military | Series: World War II: the Definitive Visual History Ser.
Published to commemorate the 75th anniversary of Victory in Europe Day (May 2020) and Victory in Japan Day (August 2020), this first of two volumes is an outstanding concise history of WWII from the Munich Crisis to the Battle of Kursk.   This first of two volumes begins in the period when the Axis po wers reigned supreme. In little more than two years Germany, Italy, and Japan had conquered much of mainland Europe, moved east into the Soviet Union, and pushed the Allies out of the Far East and Pacific. From defeat on the beaches of Dunkirk and the jungles of the Philippines, this compelling history moves forward to victory in the North African desert, the snow-covered Soviet plains, and the Pacific island of Guadalcanal. It ends just as the Allies start to turn the tide against the Third Reich, with the extraordinary dramas of the Battle of the Bulge, D-Day, and the race to Berlin still to come.   Bind-up ofSecond World War Experience: BlitzkriegandSecond World War Experience: Axis Ascendant. ...Show more
$28.00
NZD
Category: Military | Reading Level: very good
NEW YORK TIMES BESTSELLER"The best true spy story I have ever read."--JOHN LE CARR   The celebrated author of Double Cross and Rogue Heroes returns with his greatest spy story yet, a thrilling Americans-era tale of Oleg Gordievsky, the Russian whose secret work helped hasten the end of the Cold War.   I f anyone could be considered a Russian counterpart to the infamous British double-agent Kim Philby, it was Oleg Gordievsky. The son of two KGB agents and the product of the best Soviet institutions, the savvy, sophisticated Gordievsky grew to see his nation's communism as both criminal and philistine. He took his first posting for Russian intelligence in 1968 and eventually became the Soviet Union's top man in London, but from 1973 on he was secretly working for MI6. For nearly a decade, as the Cold War reached its twilight, Gordievsky helped the West turn the tables on the KGB, exposing Russian spies and helping to foil countless intelligence plots, as the Soviet leadership grew increasingly paranoid at the United States's nuclear first-strike capabilities and brought the world closer to the brink of war. Desperate to keep the circle of trust close, MI6 never revealed Gordievsky's name to its counterparts in the CIA, which in turn grew obsessed with figuring out the identity of Britain's obviously top-level source. Their obsession ultimately doomed Gordievsky: the CIA officer assigned to identify him was none other than Aldrich Ames, the man who would become infamous for secretly spying for the Soviets.   Unfolding the delicious three-way gamesmanship between America, Britain, and the Soviet Union, and culminating in the gripping cinematic beat-by-beat of Gordievsky's nail-biting escape from Moscow in 1985, Ben Macintyre's latest may be his best yet. Like the greatest novels of John le Carr , it brings readers deep into a world of treachery and betrayal, where the lines bleed between the personal and the professional, and one man's hatred of communism had the power to change the future of nations. ...Show more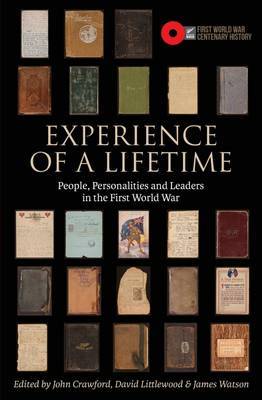 $39.99
NZD
Category: Military | Reading Level: Near Fine
The First World War is widely conceived as a pointless conflict that destroyed a generation. Petty squabbles between emperors pushed naive young men into a nightmare of mud and blood that killed millions and left scarred and embittered survivors.However, the ongoing reinterpretation of the First World W ar reveals that matters were rather more nuanced and complex. Hardship and death were all too common, but there were positive experiences, too. Vast numbers of people, for example, travelled to new parts of the world and encountered new cultures, inspiring a sense of wonder and respect. Military tactics were improved, and great military commanders of the inter-war and Second World War periods came to prominence during the First World War. The conflict also had a formative influence on politicians, writers, artists, union leaders, businessmen and some ethnic minorities, who used their participation to press for equal rights and full citizenship. This book's 16 chapters, written by a range of leading New Zealand and international historians, explains how. ...Show more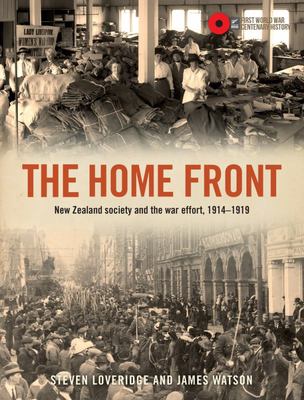 $60.00
NZD
Category: Military
The Great War is now typically regarded as senseless and futile, but most New Zealanders at the time considered it to be a war to preserve security and freedoms, to punish an aggressive enemy and to win a better world. Yet the war years proved a tumultuous time, and bitterness and animosities ran alongs ide idealism and sacrifice. Families were broken up as soldiers departed. Civil liberties were curtailed as the government wielded unprecedented powers. Divisive issues, economic volatility and a rising death toll all threatened resolve. Finally, in the last weeks of the war, a devastating influenza pandemic arrived in New Zealand and extracted a deadly toll. ...Show more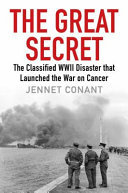 $45.00
NZD
Category: Military
The gripping story of a chemical weapons catastrophe, its cover-up, and how one army doctor's discovery led to the development of chemotherapy. On the night of December 2, 1943, the Luftwaffe bombed a critical Allied port in Bari, Italy, sinking seventeen ships and killing over a thousand servicemen an d hundreds of civilians. Caught in the surprise air raid was the John Harvey, an American Liberty ship carrying a top-secret cargo of 2,000 mustard bombs to be used in retaliation if the Germans resorted to gas warfare. After young sailors began suddenly dying with mysterious symptoms, Lieutenant Colonel Stewart Alexander, a doctor and chemical weapons expert, was dispatched to investigate. He quickly diagnosed mustard gas exposure, which both Churchill and Eisenhower denied. But Alexander's breakthrough observations about the toxic effects of mustard on white blood cells, as well as the heroic perseverance of Colonel Cornelius P. Rhoads - a researcher and doctor as brilliant as he was arrogant and self-destructive - were instrumental in ushering in a new era of cancer research. The Great Secret is a remarkable story of how horrific tragedy gave birth to medical triumph. ...Show more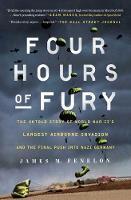 $35.00
NZD
Category: Military
"Compellingly chronicles one of the least studied great episodes of World War II with power and authority...A riveting read" (Donald L. Miller, New York Times bestselling author of Masters of the Air) about World War II's largest airborne operation--one that dropped 17,000 Allied paratroopers deep into the heart of Nazi Germany. On the morning of March 24, 1945, more than two thousand Allied aircraft droned through a cloudless sky toward Germany. Escorted by swarms of darting fighters, the armada of transport planes carried 17,000 troops to be dropped, via parachute and glider, on the far banks of the Rhine River. Four hours later, after what was the war's largest airdrop, all major objectives had been seized. The invasion smashed Germany's last line of defense and gutted Hitler's war machine; the war in Europe ended less than two months later. Four Hours of Fury follows the 17th Airborne Division as they prepare for Operation Varsity, a campaign that would rival Normandy in scale and become one of the most successful and important of the war. Even as the Third Reich began to implode, it was vital for Allied troops to have direct access into Germany to guarantee victory--the 17th Airborne secured that bridgehead over the River Rhine. And yet their story has until now been relegated to history's footnotes. In this viscerally exciting account, paratrooper-turned-historian James Fenelon "details every aspect of the American 17th Airborne Division's role in Operation Varsity...inspired" (The Wall Street Journal). Reminiscent of A Bridge Too Far and Masters of the Air, Four Hours of Fury does for the 17th Airborne what Band of Brothers did for the 101st. It is a captivating, action-packed tale of heroism and triumph spotlighting one of World War II's most under-chronicled and dangerous operations. ...Show more