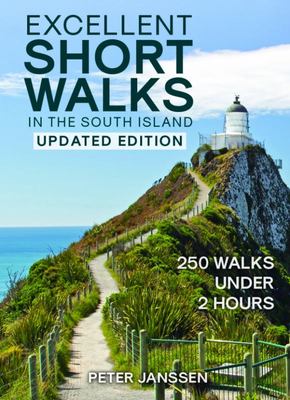 $33.00
NZD
Category: NZ - Guidebooks
Wherever you are in the South Island you're sure to be within reach of a short walk with an excellent destination. Peter Janssen has picked more than 250 short but memorable walks throughout the mainland and Rakiura/Stewart Island. All walks will suit those who enjoy walking but do not want a long tramp with heavy boots and a pack, or travellers who are short on time and those with young families. Every walk includes a highlight, whether it's an historic landmark such as goldminers' cottages in Arrowtown; a spectacular feature of the landscape, such as the Fox Glacier; nature in the raw, such as penguin colonies on the Otago coast; or simply an unbeatable view. Each description includes: * highlight(s) * how to get there * grade and duration ... and track notes where they're needed. If you like stretching your legs without going too far, pack a copy of Excellent Short Walks. Travel writer Peter Janssen is the best-selling author of many travel guides, including Touring the Natural Wonders of New Zealand and the recent Best Short Nature Walks in New Zealand published by New Holland. Peter has travelled the country extensively over the years, both enjoying the popular spots and nding those hidden-away places. ...Show more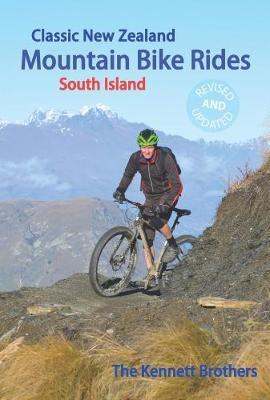 $30.00
NZD
Category: NZ - Guidebooks
The ninth edition of New Zealand's best-selling mountain biking guide has been fully revised to include all the essential information needed to guide you to the most exhilarating rides around the country. For over 25 years, the Kennett Brothers have carved a name for themselves in the sport of mountain biking. They continue to promote their passion by designing and building tracks, organising events and writing and publishing books. If it's worth biking, it's in this book. Now it's your turn to discover New Zealand's best trails! ...Show more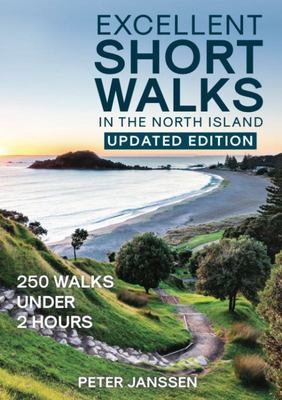 $33.00
NZD
Category: NZ - Guidebooks
"Wherever you are in the North Island you're sure to be within reach of a short walk with an excellent destination. Peter Janssen has hand-picked more than 250 short but memorable walks throughout the mainland and offshore islands. All walks will suit those who enjoy walking but do not want a long tramp with heavy boots and a pack, or travellers who are short on time and those with young families. Every walk includes a highlight, whether it's an historic landmark such as Kerikeri's Stone Store; a spectacular natural feature, such as the Craters of the Moon near Lake Taupo; or simply a great view, such as can be had from Makorori Point on East Cape or Wellington's Mt Victoria"--Back cover. ...Show more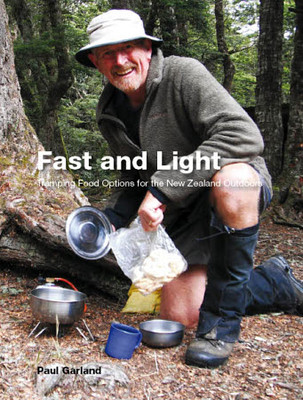 $34.00
NZD
Category: NZ - Guidebooks
Fast and Light is an easy to follow overview of tramping food options available in New Zealand. It contains over 70 recipes with preparation advice, packaging suggestions and cooking instructions, to help you prepare tasty and nutritious meals while tramping the New Zealand wilderness. It also looks at over 50 other tramping food ideas and tips, designed to make food planning and menu selection more interesting. This book is designed to assist those seeking fast, light weight food options on extended and multi day tramps. ...Show more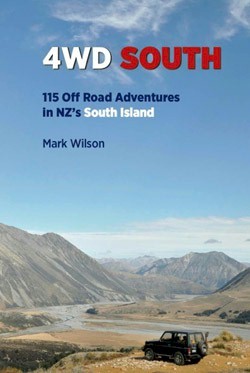 $75.00
NZD
Category: NZ - Guidebooks
Brings together in one book the best routes the South has to offer, resurveyed and updated. At 4wdsouth.co.nz you can download full-colour, 1:250,000-scale maps. These are designed to be read in conjunction with the book's route notes.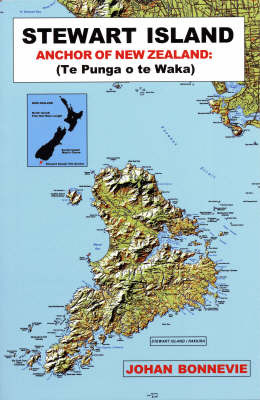 $13.00
NZD
Category: NZ - Guidebooks
Small format. Information on this island sanctuary, its geology, Maori pre-history, arrival of sealers and other Europeans, uses of the land, Norwegian whaling, fishing, tourism and conservation.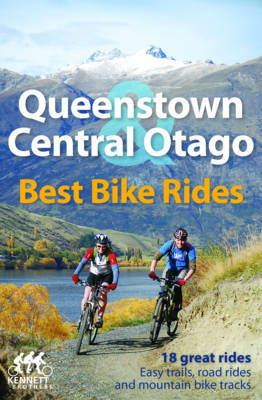 $15.00
NZD
Category: NZ - Guidebooks
Queenstown and Central Otago Best Bike Rides includes 18 of the best cycle trails in and around New Zealand's adventure capital. This full-colour book provides all of the maps, elevation charts and track information you need for an unforgettable cycling holiday. If it's worth riding, it's in this book. ...Show more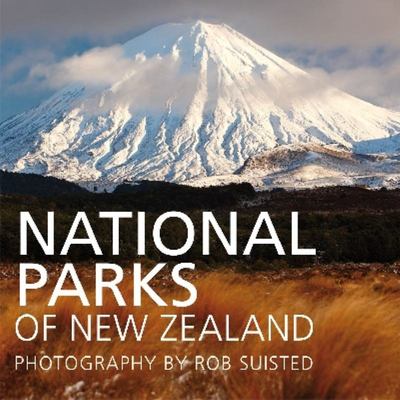 $20.00
NZD
Category: NZ - Pictorial
All fourteen of new Zealand's national parks are represented through Rob's vibrant photographs - from Tonagariro, New Zealand's first national park, to Rakiura in the deep south, the country's newest park - he captures the essence of the parks showcasing native birdlife, flora and fauna and the many opp ortunities for activities such as kayaking, walking and skiing. This vibrant pictorial celebrates the beauty of these areas and Alison Dench emphasises the great pride and spiritual connection New Zealanders hold for their land with an introduction to each park.   ...Show more
$50.00
NZD
Category: NZ - Guidebooks | Reading Level: near fine
This book is for people who enjoy driving and exploring the stories of our back roads, but most of all it is for people who love New Zealand, whether they choose to do it from behind the wheel of their SUV or the comfort of their sofa. Stories from our Backroads: North Island will introduce you to some fascinating stories of tracks, trails and back roads across the North Island. Many of them cross through forgotten parts of the country, and all of them have their own rich and exciting stories. Whether they follow the route of Maori foot trails or the path of early European settlers, each adds something to our history. For example, the track up the Kauaeranga Valley has seen Maori inhabitants, who named the place after the river in flood – Kauarenga means 'no crossing here' – then came the kauri fellers, who were followed by gold miners. All of them adding something new to the valley's story. ...Show more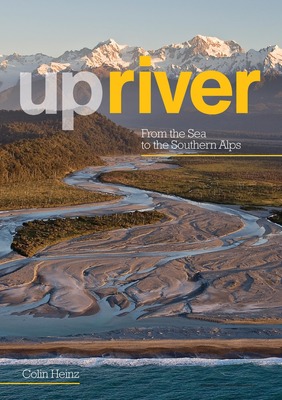 $50.00
NZD
Category: NZ - Guidebooks | Reading Level: near fine
Upriver will appeal to everyone who loves New Zealand's South Island/Te Waipounamu and wants to find out more about the formation of its diverse landscapes and the story of human settlement since the very first landings about eight centuries ago. It will also provide all the information needed by those wishing to retrace the author's footsteps, either in the easily accessible regions of the west or east coasts, or in the more challenging mountainous regions of the South Island/Te Waipounamu. An absorbing blend of trip descriptions laced with background notes about the meaning and significance of places that were encountered, it tells the story of the author's journeys to the principal sources of each of the 24 rivers that flow down to the sea from the Main Divide of the Southern Alps. Each of the 24 chapters in this book paints a full-length portrait of the water catchment areas of the 24 rivers that flow all the way down to the sea from the Main Divide of the Southern Alps/Kā Tiritiri o te Moana, including its highest peaks and lowest Main Divide passes. Those portraits fit together like the pieces of a jigsaw puzzle to form a comprehensive picture of this unique island. Safe backcountry trips require detailed knowledge of the terrain, situational awareness, teamwork, and contingency plans. The backcountry trips that are described in this book were spread over five decades, mainly in late summer-early autumn when weather conditions are usually more favourable. Only experienced, well-equipped parties should undertake them when they go further than river lowlands. ...Show more