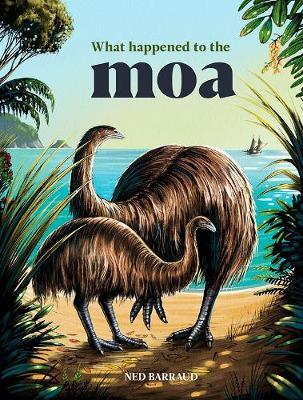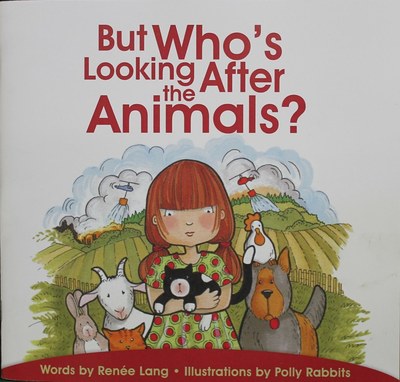 $20.00
NZD
Category: NZ - Childrens Picture Books
In February 2019, after many weeks of drought conditions, an inadvertent incident with a piece of farm machinery led to the worst fires ever experienced in the Tasman region in the upper South Island. As the flames roared over the tinder-dry region, helicopters and fixed wing planes took to the skies wi th monsoon buckets and other fire-fighting equipment while on the ground a huge number of fire fighters, many of them volunteers, did their best to contain the flames. Meanwhile, hundreds of people were evacuated and before long it was clear that something had to be done about the livestock – both farm animals and domestic pets. Enter Carolyn Press-McKenzie, the co-founder of HUHA NZ, a charitable trust dedicated to teaching empathy to the community and providing shelter for animals in need. She immediately set up facilities at the Richmond Park Showgrounds to house an enormous number of livestock including cows, sheep, goats, pigs, llamas, hens and turkeys. Then there were the dogs, cats, guinea pigs, rabbits and birds, not to mention the army of volunteers that came from near and far to help. And so the idea for But Who's Looking After the Animals? – a children's book that tells the story of those frightening few weeks – was born and subsequently dedicated to all the wonderful people who stepped up when they were needed during this very difficult and volatile time. It is the publisher's intention to donate a significant proportion of the income from sales to HUHA and also to the Nelson Ark, a local organisation that at its core is an animal rescue shelter that brings together people, young and old, as participants or volunteers, to learn the value of responsibility and patience. ...Show more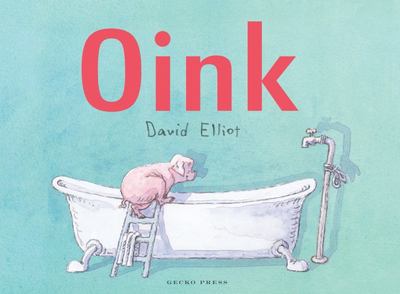 Oink
by David Elliot
$25.00
NZD
Category: NZ - Childrens Picture Books
A comical story about a very busy bath, from one of New Zealand's master author/illustrators. Pig is having a lovely bath. In come Sheep, Cow, Horse.... They are very noisy! What can Pig do to make them go away? Pig must think of something smart and quick. Oink!
$35.00
NZD
Category: NZ - Childrens Picture Books
This story is a large hardback format with great quality sound buttons. It features my favorite friends from my first book plus a few new ones. The Sound bottoms have high quality sounds from real native birds.

$25.00
NZD
Category: NZ - Childrens Picture Books
Award-winning illustrator and author, Donovan Bixley returns with a new puzzle book in The Looky Book series. Travel through time and explore the history of Aotearoa within 11 awesome puzzles that are bursting with information.  How good are your counting skills? Could you find the moa hiding from the giant eagles? Can you help the children in the classroom find all the letters in the alphabet?  The Looky Book series continues with a hilarious 24-page puzzle book that takes a look through the history of New Zealand. Providing hours of quality fun for children aged five and up, with loads of extra details added in for adults. From bestselling New Zealand illustrator Donovan Bixley. ...Show more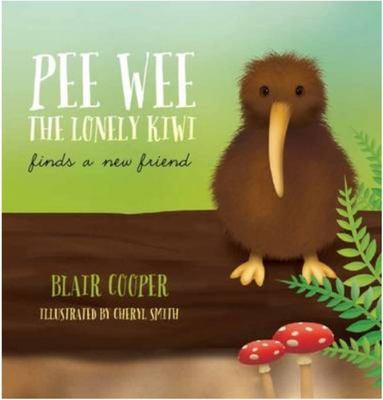 $20.00
NZD
Category: NZ - Childrens Picture Books
There, inside the kennel, Ernie sat upon his chair. And oh, so proud, he read aloud: Adventures start right here! This kennels full of magic, read Ernie with delight. In this youll fly, up in the sky. Get packed, you leave tonight! Join much-loved radio hosts Jeanette Thomas and Robert Rakete with Ernie , Benny and a colourful cast of adorable doggie pals on a magical journey of family and friendship around the world. ...Show more
$20.00
NZD
Category: NZ - Childrens Picture Books
Search for clues hidden in the pictures and help Hound to solve the riddle in this delightful return to the world of Puffin the Architect.I'm Hound! And I'm a sleuth.I solve all types of cases.I sniff and snuff until my nosedetects the clues and traces.Missing jewels, stolen cars -I always solve the cri me.My latest case arrived by post.Ha ha - detecting time!This gorgeous, multi-layered and engaging whodunnit by an award-winning writer has a delightful surprise at the end. Readers will love studying each action-packed illustration, poring over the details of Hound's secret passages and map, spotting the adorable animals lurking in the pictures, and finding the caterpillar hidden on every page. ...Show more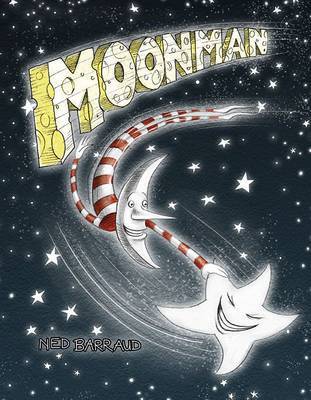 $19.99
NZD
Category: NZ - Childrens Picture Books
Moonman has often wondered what the glowing blue globe is that he can see from his home on the moon. But when he hitches a ride on a passing shooting star, he finds a world on earth that is completely different to his own. Here he discovers trees and fields of flowers and the sea. The only problem is th at Moonman has never before encountered daybreak, and with it the burning sun: he must get back to the moon. Moonman is a visually stunning new children's book from Ned Barraud, one of the rising stars in New Zealand children's book illustration. This delightfully illustrated story will be sure to entrance any young reader. ...Show more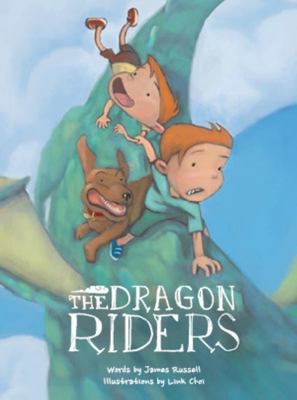 $22.00
NZD
Category: NZ - Childrens Picture Books | Series: The Dragon Brothers
Thanks to an unexpected adventure, brothers Flynn and Paddy have recently acquired a pet dragon. In the third book of this series, their dragon, Elton John, takes them on an impromptu ride through the sky, right into the heart of a dragon gathering. Full color.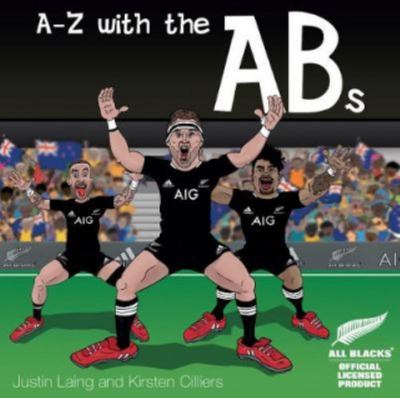 $20.00
NZD
Category: NZ - Childrens Picture Books
A-Z with the ABs is a perfect gift for the young at heart All Blacks fan in your family! Includes an autograph section to capture your favourite players' signatures! Officially licensed by the All Blacks and New Zealand Rugby Union.
$25.00
NZD
Category: NZ - Childrens Picture Books | Series: David Hill's Kiwi Legends
In 1967 an unknown, elderly New Zealander and his ancient Indian motorcycle set a world land-speed record at Bonneville. The man was Burt Munro, and he became a Kiwi legend. How did he do it? His amazing true story is now a stunning picture book. A crowd of people stand on a flat white plain. In the di stance, a snarling, roaring dark speck is hurtling towards them. It's a motorbike. The rider is inside the shell, lying almost flat. 'Go, Burt ' The red bike blurs past. Fingers click stop-watches. How fast has Burt Munro gone this time? The moment young Burt Munro saw a motorbike chugging down a quiet Invercargill street, he was hooked. More than 50 years later, he and his ancient Indian motorcycle would amaze the world by setting a land-speed record--one that remains unbroken to this day. Burt didn't have much money. He wasn't young. But he was determined. And he became a Kiwi legend. A wonderful true story about a very unlikely New Zealand champion, by the award-winning author and illustrator of First to the Top. ...Show more