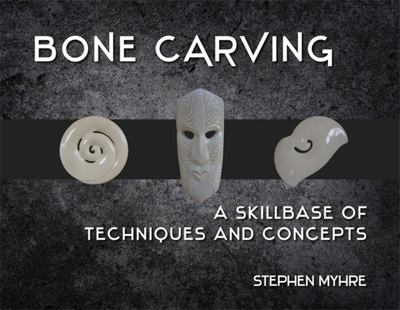 $40.00
NZD
Category: NZ - Craft
Bone carving is as old as civilisation itself. Even some of the oldest bone artifacts have decorative features that are clearly not necessary for their functional nature, showing that there have been complex cultural aspects to the carving of bone since earliest times. The first settlers of Aotearoa bro ught with them the skills of bone carving, both for items of personal adornment and for the manufacture of tools such as fish-hooks. These skills have been passed on, incorporating various cultural adaptations, to the present day. In Bone Carving, Stephen Myhre has drawn with great sensitivity on techniques and styles of carving from a wide range of Pacific cultures, but particularly Maori. The result is a superb practical handbook for anyone embarking upon this rapidly growing craft. The book provides what the author calls a 'skillbase' - a reliable set of practices and attitudes that can successfully produce bone carvings of great functional and aesthetic beauty. Bone Carvingdescribes and illustrates the materials, tools and techniques, explaining every stage from roughing out to final polishing and mounting, in a clear, strongly personalised style. The author stresses throughout the importance of good design and the development of patience as parts of the skillbase - and the need for integrity. The carver, he says, should respect the old traditions and be sensitive to the cultural significance of the forms being used. Bone Carvingis thus both a practical and a spiritual guide. ...Show more
$35.00
NZD
Category: NZ - Craft
These 50 interesting and entertaining projects are designed to teach beginners the basic skills of the Maori craft of plaiting. Fun with Flax shows how to make items ranging from a simple windmill, a dart and a whistle to more complex puzzles, balls, birds, fish and even a caterpillar. Each project is d escribed one step at a time with easy-to-follow line drawings and instructions. All are fun and will delight children and adults with their ingenuity, their beauty and the amusement they provide. This book is ideal for kohanga reo, playcentres, kindergartens, Maori crafts groups and New Zealand homes. It aims not only to teach the skills of plaiting to young New Zealanders but also to nurture a new generation of flaxworkers. ...Show more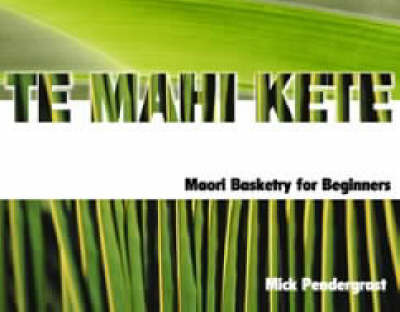 $35.00
NZD
Category: NZ - Craft
Learn how to make a plaited kete, one of the oldest and most popular of Maori art forms, from the leaves of New Zealand flax (phormium tenax). Te Mahi Kete gives detailed, step-by-step instructions for preparing the flax and plaiting two simple types of kete. It also shows variations in technique for st arting and finishing, making the handles and incorporating a decorative pattern. ...Show more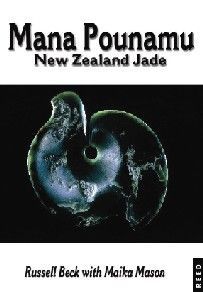 $29.99
NZD
Category: NZ - Craft | Reading Level: near fine
Paperback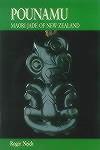 $15.00
NZD
$15.50
(3% off)
Category: NZ - Craft | Reading Level: very good
Compelling history of greenstone, sacred gem to Maori and prized by all New Zealanders.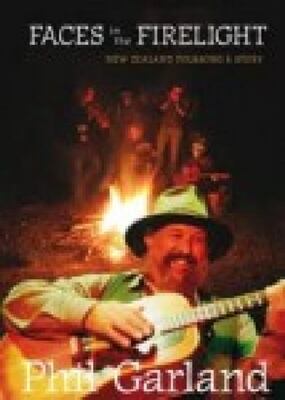 $35.00
NZD
Category: NZ - Craft
New Zealand has a rich store of song, folklore, poetry, stories and yarns that cry out to be told or sung. Here's a swag of songs about pioneers, goldminers, drifters, rogues and scoundrels, shearers, gumdiggers and moonshiners, and a colourful collection of toasts, ditties and tall stories.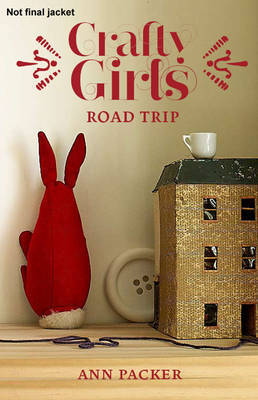 $35.00
NZD
Category: NZ - Craft
Aimed at those who get warm fuzzies just walking into a wool shop, simply have to stroke the fabric at the quilt store, and long to touch the textiles at museums, this round-up of New Zealand's craftiest places will go down a treat. It's essentially a guide to the many places in New Zealand where you ca n buy everything you need to make your own textile-based crafts. The book lists treasure troves for fabric lovers, embroiderers, patchworkers, knitters, spinners and other crafty types to find not only materials but inspiration on the road. And because they need frequent cups of coffee to fuel their journey and somewhere to lay their head, the book includes some favourite places along the way. Organised geographically, it also has suggested itineraries for a day, a weekend, a long weekend, a week in each of the regions. There are also excellent lists of great crafty blogs and events. ...Show more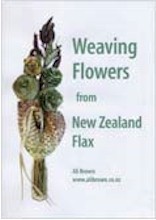 $65.00
NZD
Category: NZ - Craft
The new edition includes instructions for making a flax Pohutukawa, the flower of New Zealand's Christmas tree. Real Pohutukawa flowers are stunning, but very delicate, and so not very practical for flower arrangements, but the flax version shown in this bouquet will last indefinitely. A variety of idea s for using the Pohutukawa are illustrated in the book, including instructions for making the hair decoration Flax on the brain. ...Show more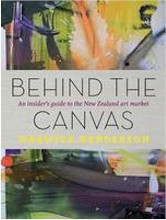 $45.00
NZD
Category: NZ - Craft | Reading Level: Very Good
An accessible handbook that demystifies the aura surrounding the New Zealand art market. Written by an experienced and accomplished art dealer and gallery owner, it traces the history of art in this country, and the emergence of the art boom in the 1970s and 80s. The market for art has continued to grow surprisingly quickly and the author tells some amusing anecdotes and stories about art and artists, many of whom are now household names. In his view, it's still possible to start small and purchase art that will increase in value. He urges people to become knowledgeable about the art they like, and to explore the market, scouring second-hand shops, attending gallery openings and visiting public galleries. He provides practical detail about buying and selling art through auctions, galleries and online, how to avoid fakes and forgeries and what you need to know about looking after paintings. The book is well illustrated throughout with New Zealand artworks, including a four-page selection of contemporary art around the galleries. Well respected art commentator Hamish Keith has written the foreword for this exciting new art handbook. ...Show more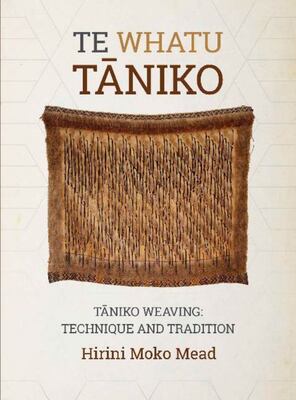 $45.00
NZD
Category: Art - History and biography
Hirini Mead is a renowned Maori writer and commentator. This contains easy-to-follow patterns and line-drawing instructions for technique The book Taniko Weaving is a taonga handed down by the ancestors to us of today. As a taonga it will always remain a treasure of great value which will be there waiti ng to be touched again, warmed and given a new lease of life - Hirini Moko Mead. Taniko weaving is one of the supreme expressions of Maori art. Weaving and dyeingthe fibres of native flax creates elaborate, beautiful patterns that are used to adornclothing, with distinctive styles that have evolved over centuries of creativity.This has been the standard work on the subject since its first publication as TanikoWeaving in 1952. Since rewritten and updated, Te Whatu Taniko provides the history and social context for weaving, as well as clear, practical guidelines for making taniko. Using the books clear and concise graphs and drawings, readers can utilise this bookto weave the beautiful patterns within. The instructions can be used as a beginnersguide or a refresher resource, or simply to enjoy and admire this beautiful artform. ...Show more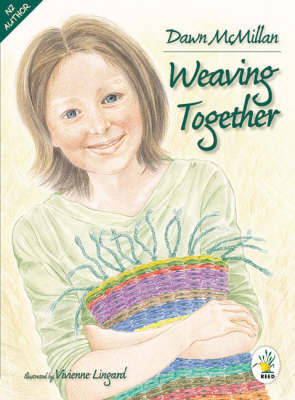 $19.00
NZD
Category: NZ - Craft
Jamie and her grandmother are making a woven memory of all the wonderful and sad things that have happened in their lives. So they choose colours that will remind them of special events ? green for the farm, orange for the fruit from their trees, turquoise for the fish in the lake and indigo for the nig ht skies. There is also black and grey for the sad times and blues and reds for the special members of the family. A beautiful story of special shared times in a family. There is also a page at the end of the book where children can follow simple instructions to make their own special weaving. ...Show more