$25.00
NZD
Category: NZ - Children - 5 to 8
Bjorn lives in a cave. The walls are soft, the ground is comfortable, and just in front there is new grass and a rough tree, perfect for back-scratching. A Bear Named Bjorn takes us into the forest with Bjorn the bear and his friends. One day the animals have their eye exams and try on the humans' lost glasses. Another, they just sit, watching the leaves and playing cards on a tree stump. And on party night the animals borrow clothes hanging on the camping ground line--and return everything carefully in the morning, only a little bit used. Bjorn's thoughtful bear logic and small eccentricities are the heart of these mischievous chapters that are by turns contemplative and comical, odes to both nature and "human" nature. Winner of the coveted Pepite des Petits prize 2016,  the Montreuil Book Fair 'Small Ones' prize 2016 and a White Raven selection 2017. ...Show more
$18.00
NZD
Category: NZ - Children - 5 to 8 | Series: Buttons McGinty
The shining star of madcap mayhem RHYS DARBY delivers out-of-this-world absurdity with his first hilarious mystery-comedy book for kids! Crack the crazy Morse codes and unleash the action with bogus baddies, a burly bigfoot and McGinty's mission to find his parents, who have been pronounced missing, pre sumed missing! ...Show more
$20.00
NZD
Category: NZ - Children - 5 to 8 | Series: Hairy Maclary and Friends | Reading Level: Children's - Kindergarten, Age 5-6
The classic story in a new, larger format. Hairy Maclary goes off for a walk with a few of his friends - and comes up against a nasty surprise in the shape of Scarface Claw! Read all the Hairy Maclary and Friends books by Lynley Dodd! Hairy Maclary's Bone; Hairy Maclary Scattercat; Hairy Maclary's Cat erwaul Caper; Hairy Maclary's Rumpus at the Vet; Slinky Malinki; Hairy Maclary's Showbusiness; Slinky Malinki, Open the Door; Sniff-Snuff-Snap!; Schnitzel Von Krumm Forget-Me-Not; Slinky Malinki Catflaps; Slinky Malinki's Christmas Crackers; Hairy Maclary's Hat Tricks; Scarface Claw; Schnitzel Von Krumm, Dog's Never Climb Tress; Hairy Maclary, Sit; Hairy Maclary and Zachary Quack; Magnet Fun with Hairy Maclary; Hairy Maclary, Shoo; Hairy Maclary and Friends Little Library; Slinky Malinki, Open the Door; Slinky Malinki Early Bird; Where is Hairy Maclary?; Sticker Fun with Hairy Maclary; My Cat Likes to Hide in Boxes. ...Show more
Dunger
by Joy Cowley
$20.00
NZD
Category: NZ - Children - 5 to 8 | Reading Level: very good
Country of Origin: New Zealand William and Melissa have been roped into helping their weird grandparents fix up their holiday home in the country. How will they cope with no electricity, no mobile phone reception and only each other for company?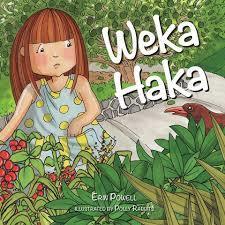 $24.00
NZD
Category: NZ - Children - 5 to 8
Maia is afraid of the weka in her garden. One evening her Dad asks her to pick some tomatoes for dinner. What will Maia do when the weka appears?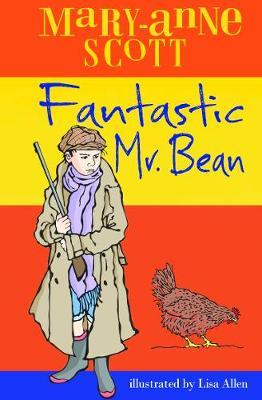 $20.00
NZD
Category: NZ - Children - 5 to 8
The school is putting on Fantastic Mr Fox by Roald Dahl, to celebrate his 100th birthday. But school plays are notoriously full of surprises!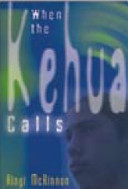 $18.00
NZD
Category: NZ - Children - 5 to 8 | Reading Level: 11-14
As soon as his family pull up outside the old whare, Rewi knows something is wrong. It's not just that the house is a crumbling wreck, there is something darker. Rewi feels it but can't make sense of it. Then the nightmare begins...--Back cover. Suggested level: primary, intermediate.
$22.00
NZD
Category: NZ - Children - 5 to 8
Le Quesnoy (pronounced Leck con wah) is a town in northern France. It is surrounded by high walls and deep trenches. In World War I it was occupied by the German army for four long years. In November 1918 the town was liberated by soldiers from far-away New Zealand. Because these men used a bit of kiwi ingenuity they were able to take the town back without a single civilian life being lost. This has become one of the most famous stories in New Zealand military history and the relationship between Le Quesnoy and New Zealand continues to this day. This book tells the story of Le Quesnoy's liberation through the eyes of a child living in the town at the time. Stunning watercolour illustrations and simple language make this an ANZAC picture book that young readers will be able to imaginatively engage with. ...Show more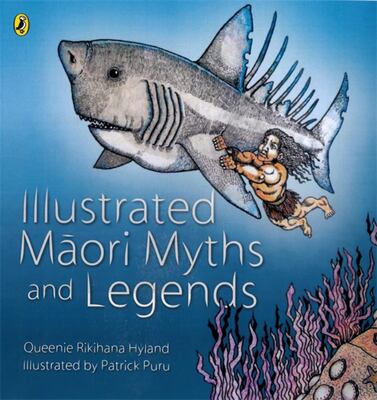 $35.00
NZD
Category: NZ - Children - 5 to 8
Queenie Rikihana Hyland here brings together a collection of her favourite Maori myths and legends - from the creation and the ever-popular mischief-making of Maui, to the great love stories of Hinemoa and Tutanekai, and Turongo and Mahinarangi. The stories are brought to life by the vivid illustrations of Patrick Puru. Illustrated Maori Myths and Legends is a stunning addition to any bookshelf, be that of a child or an adult. Experience it as part of a group being read to or read it alone - either way the stories and the illustrations will fascinate, interest and intrigue readers of all ages. ...Show more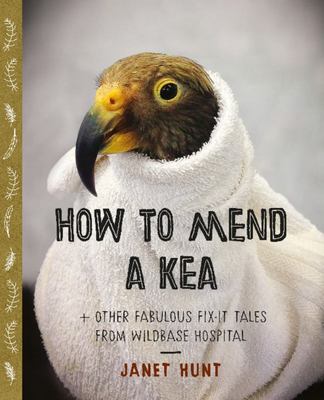 $28.00
NZD
Category: NZ - Children - 5 to 8
The little kaka that lost its way; the kereru with the broken wing; the tuatara that went floppy; the whio that couldn't fly, the kea with the broken foot...All these stories and more from Wildbase, the remarkable New Zealand native animal veterinary hospital, told by expert natural history writer Janet Hunt.This is the perfect book for everyone who cares about our wild creatures and wants to know more about how they are helped when they are ill or injured. Children, parents and teachers will be entranced and inspired by the stories of how skilled vets can cure our endangered species. ...Show more
$20.00
NZD
Category: NZ - Children - 5 to 8 | Series: Hairy Maclary and Friends | Reading Level: very good
This is the board book edition of Lynley Dodd's most recent Hairy Maclary adventure. When Hairy decides to snoop inside a delivery van, he's in for a chaotic adventure. Has Hairy ever caused such havoc?'Stop this shemozzle, this hullabaloo! Scarper, skedaddle, BE OFF WITH YOU i SHOO!'When Hairy Maclary decides to snoop inside a parked delivery van, he's in for a madcap adventure. After a rattling, roaring ride, and finding himself far from home, he desperately tries to get back to the Dairy i creating havoc and incurring the wrath of shopkeepers, schoolteachers and passers-by along the way. Has Hairy ever caused such mayhem? Thank goodness for Miss Plum, who once again steps in to save the day! ...Show more

$20.00
NZD
Category: NZ - Children - 5 to 8
A wonderful New Zealand adaption of the popular song The Twelve Days of Christmas. On the first day of Christmas, my true love gave to me - a pukeko in a ponga tree. Includes an audio CD of the song so you can sing along!