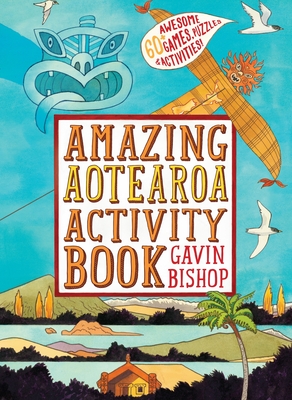 $25.00
NZD
Category: Children - Activity
5 -12 Years Old. You'll have lots of creative fun with this book full of puzzles, quizzes and activities that explore Aotearoa New Zealand and its people. Based on Gavin Bishop's bestselling Aotearoa- The New Zealand Story and Wildlife of Aotearoa, this activity book is a place for you to tell your own story in words and pictures.You'll- learn to introduce yourself in Maori- solve puzzles and crack codes- play games- invent a superhero- draw your future home- make maps- curate your heroes in a wall of fame- design a flag- create a menuand much more!Packed with quizzes, mazes, colouring pages and activities designed to stimulate bright minds, this is the ideal activity book for creative children aged 5-12. ...Show more
$15.00
NZD
Category: Children - 9 to 14 | Series: Treehouse | Reading Level: very good
Andy and Terry's 13-storey treehouse is the most amazing treehouse in the world! It's got a bowling alley, a see-through swimming pool, a tank full of man-eating sharks, a giant catapult, a secret underground laboratory and a marshmallow machine that follows you around and shoots marshmallows into your mouth whenever you're hungry.Well, what are you waiting for? Come on up! ...Show more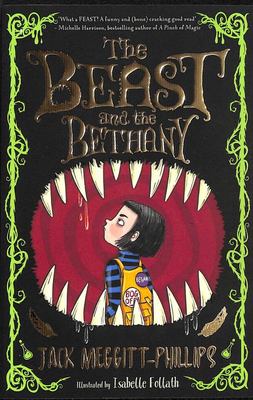 $20.00
NZD
Category: Children - 9 to 14
Ebenezer Tweezer is a youthful 511-year-old. He keeps a beast in the attic of his mansion, who he feeds all manner of things (including performing monkeys, his pet cat and the occasional cactus) and in return the beast vomits out presents for Ebenezer, as well as potions which keep him young and beautif ul. But the beast grows ever greedier, and soon only a nice, juicy child will do. So when Ebenezer encounters orphan Bethany, it seems like (everlasting) life will go on as normal. But Bethany is not your average orphan . . .   ...Show more
$18.00
NZD
Category: Children - 5 to 8
From multi-award-winning Neil Gaiman comes a spectacularly silly, mind-bendingly clever, brilliantly bonkers adventure o with lip-smackingly gorgeous illustrations by Chris Riddell Mum's away. Dad's in charge. There's no milk. So Dad saves the day by going to buy some. Really, that's all that happens. Very boring. YAAAAAAAAAWN. There are absolutely none of the following inside- GLOBBY GREEN ALIENS! INTERGALACTIC POLICE! PIRATES! And most definitely NOT a time-travelling hot-air balloon piloted by the brilliant Professor Steg ... ...Show more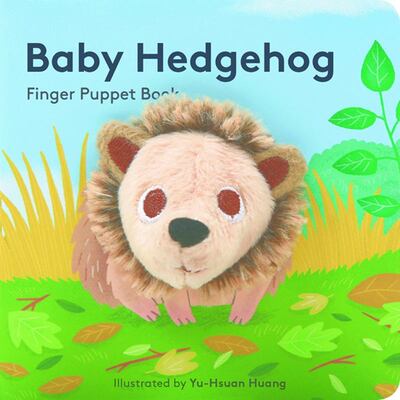 $16.00
NZD
Category: Children - Pre-School | Series: Little Finger Puppet
Meet Baby Hedgehog! Where does Baby Hedgehog live? How does Baby Hedgehog find a tasty treat? Follow along as he experiences his world, from playtime to bedtime. An adorable finger puppet, warm illustrations, and a comforting story about the rhythms of a baby hedgehog's day make this perfect for the v ery youngest readers. ...Show more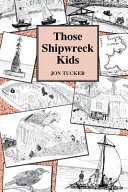 $23.00
NZD
Category: Children - 9 to 14
A thought-provoking Ransome-inspired tale with strong appeal to adventure-loving readers in the nine to ninety-nine age bracket. Underlying its clear environmental theme is the conclusion that freedom and responsibility go hand in hand. When a Tasmanian sailing family anchors near an old wrecked hulk in New Zealand's Mar-lborough Sounds, the kids discover a strangely abandoned campsite nearby, with plates of uneaten food and children's toys still visible under the cockroaches and mould. Their curiosity leads to an investigation which adds a layer of intrigue to their much-anticipated fun experiences of an unfamiliar foreign land. The Those Kids series is a linked set of stand-alone books following the camping/sailing adventures of some young Australians and Kiwis as they cope with unexpected challenges whilst learning about contemporary environmental issues along the way. ...Show more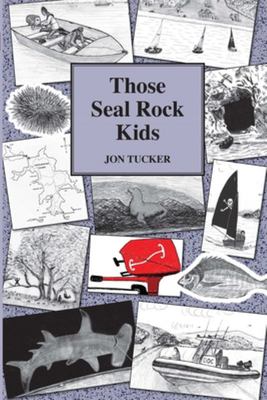 $23.00
NZD
Category: Children - 9 to 14
When a group of young Australian and Kiwi sailing friends are allowed to camp in New Zealand'sBay of Islands. they discover something very unexpected on a tiny nearby rocky islet. Fresh culturaland environmental insights are introduced with the arrival of a pair of local Maori childrenwho bring humour a nd resilience while facing problems that threaten to turn their lives upside-down. ...Show more
$24.00
NZD
Category: Children - Picture Book
Come along on a journey with Aroha, as she wards off nervousness, fear, worrying thoughts and apprehension with simple yet effective tools that everyone can use.
$16.00
NZD
Category: Children - Pre-School | Series: Little Finger Puppet
Meet Baby Penguin How does Baby Penguin stay cozy and warm? Where does Baby Penguin play? Follow along as she experiences her world, from playtime to bedtime. The simple, comforting stories in this go-to baby gift series have made it a multimillion seller. Featuring a permanently attached plush finger p uppet, each volume offers parents and children a fun, interactive way to play and read as they build a lifelong love of books together. ...Show more
$22.00
NZD
Category: Children - Activity | Series: Where's Wally? | Reading Level: Children's - Grade 1-2, Age 6-7
Hours of fun and games await you in this 25th anniversary edition of the classic picture book which kick-started a world-wide phenomenon. Search for Wally and his friends fiendishly hidden in every intricately-detailed scene.
$18.00
NZD
Category: Children - 5 to 8 | Series: Awesome Friendly Kid
Scare yourself silly with Rowley Jefferson's Awesome Friendly Spooky Stories by Jeff Kinney, the #1 international bestselling author of Diary of a Wimpy Kid! Grab a flashlight, crawl under the covers, and dive into the twisted, unexpectedly hilarious world of Rowley Jefferson's imagination. You'll meet zombies, vampires, ghosts, and much more in these comically terrifying tales. Rowley's spooky stories might leave you laughing, but beware-you could end up sleeping with the lights on! And don't miss Rowley Jefferson's first two awesome friendly books, the instant #1 bestsellers Diary of an Awesome Friendly Kid- Rowley Jefferson's Journal and Rowley Jefferson's Awesome Friendly Adventure! ...Show more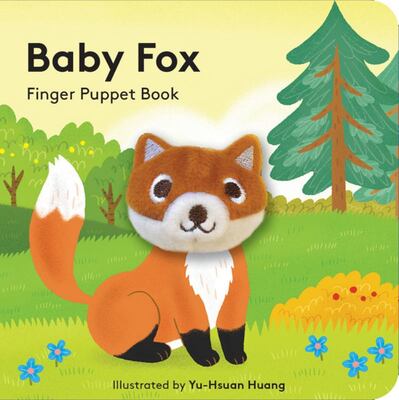 $16.00
NZD
Category: Children - Pre-School | Series: Little Finger Puppets Ser.
Baby Fox Finger Puppet Book is a sweet, entertaining board book with a finger puppet built right in.   Where does Baby Fox play? How does Baby Fox find a snack? Follow along with this cute baby animal as it experiences its world, from playtime to bedtime.   The simple, comforting stories in this go -to baby gift series have made it a multimillion-copy seller.   - More than 6 million copies sold in the series- Features a permanently attached plush finger puppet- An interactive story that is endlessly entertaining to babies   Each volume offers parents and children a fun, interactive way to play and read as they build a lifelong love of books together.   With an adorable finger puppet and warm illustrations about the rhythms of a baby fox's day, this board book is perfect for the very youngest readers.   - Part of the incredibly popular Baby Finger Puppet Book series- Great interactive gift for new parents and grandparents, especially those with a fondness for foxes and the forest- Perfect for baby showers, first birthdays, and gender reveal parties- Add it to the shelf with books like Babies in the Forest: First Lift-a-Flap by Ginger Swift, Peek-Through Forest by Jonathan Litton, and A Little Fox by Rosalee Wren. ...Show more