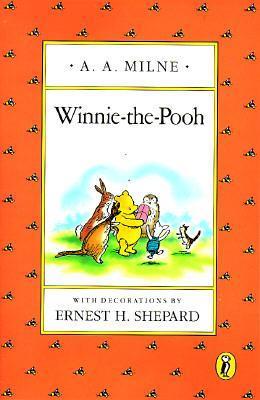 $30.00
NZD
Category: Children - Classics
Here are Pooh and Piglet, Eeyore, Kanga, Roo, and of course Christopher Robin, doing what they've done for generations--enchanting young readers in A. A. Milne's tales from the Hundred Acre Wood.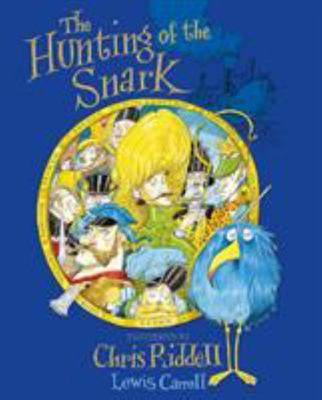 $20.00
NZD
Category: Children - Classics
They sought it with thimbles, they sought it with care; They pursued it with forks and hope; They threatened its life with a railway-share; They charmed it with smiles and soap. First published by Macmillan in 1876, Lewis Carroll's magnificent nonsense poem, The Hunting of the Snark, features an unl ikely cast of characters drawn from the Jabberwocky in Through the Looking Glass. This irresistible paperback edition features an introduction from and artwork by Chris Riddell. The wonderful characters are vividly brought to life with both Chris's black and white illustrations and his colour artwork, making it a perfect gift for any poetry lover. ...Show more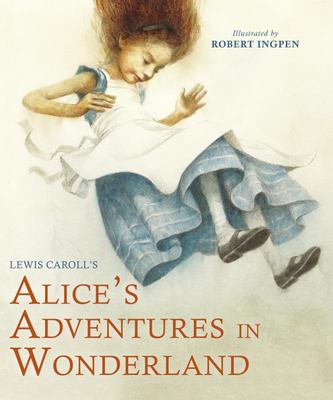 $30.00
NZD
Category: Children - Classics
Alice's Adventures in Wonderland Lewis CarrollAlice's Adventures in Wonderland (commonly shortened to Alice in Wonderland) is an 1865 novel written by English author Charles Lutwidge Dodgson under the pseudonym Lewis Carroll. It tells of a girl named Alice falling through a rabbit hole into a fantasy wo rld populated by peculiar, anthropomorphic creatures. The tale plays with logic, giving the story lasting popularity with adults as well as with children. It is considered to be one of the best examples of the literary nonsense genre. Its narrative course and structure, characters and imagery have been enormously influential in both popular culture and literature, especially in the fantasy genre. ...Show more
$21.00
NZD
Category: Children - Classics
A NEW TRANSLATION BY MICHAEL MORPURGO, AUTHOR OF WAR HORSE Meet the Little Prince, a young fellow who hails from a tiny, distant planet. He loves to watch sunsets and look after his flower, to ask questions and to laugh. And now here he is on Earth, appearing out of nowhere in the middle of the desert, looking for a friend. The friend he finds is the narrator of this story - a pilot who has crash landed and is in grave danger of dying of thirst. The Little Prince might be just a boy but he can help our pilot. Because he understands the really important things in life - things like flowers, stars, a drink of water or laughing. Many grown-ups have lost sight of what matters and children have to remember to be tolerant towards them. But adult or child, very silly or very wise, this story is for you. Includes exclusive material: In the Backstory you can read a letter from master storyteller and translator of this book Michael Morpurgo! ...Show more
$33.00
NZD
Category: Children - Classics
Cherished nursery rhymes now as a classic padded board book Enjoy these beloved nursery rhymes now in a kid-safe, mother approved format perfect for small learners. Mother Goose's nursery rhymes have been a perennial favorite of children (and parents) for over a century. Each nursery rhyme is accompani ed by the breathtaking artwork of illustrator and RISD graduate Gina Baek. From stocking stuffers and baby showers, this edition of Mother Goose nursery rhymes is the perfect gift for any occasion. ...Show more
$16.00
NZD
Category: Children - Classics | Series: Beatrix Potter Classic
The Tale of Squirrel Nutkin is an original classic by Beatrix Potter. Beatrix Potter's famous tale of a naughty squirrel who loses his tail is as popular today as it was when it was first published over 100 years ago. Join Nutkin, his brother Twinkleberry and all his cousins as they make their way over to Owl Island to gather nuts. See what happens when Old Brown, the terrifying owl guardian of the island decides he has had enough of silly Nutkin's cheekiness! Ouch!! Beatrix Potter is regarded as one of the world's best-loved children's authors of all time. From her first book, The Tale of Peter Rabbit, published by Frederick Warne in 1902, she went on to create a series of stories based around animal characters including Mrs. Tiggy-winkle, Benjamin Bunny, Jemima Puddle-duck, Mr. Jeremy Fisher and Tom Kitten. Her humorous, lively tales and beautiful illustrations have become a natural part of childhood. With revenue from the sales of her books, Beatrix Potter bought a farm - Hill Top - in the English Lake District, where she later became a farmer and prize-winning sheep breeder. She launched the now vast merchandise programme by patenting the very first Peter Rabbit doll in 1903. The product range continues to grow today with licences around the world including baby clothing and bedding, nursery decor products and collectables. Upon her death, Beatrix Potter left 14 farms and over 4000 acres of Lake District farmland to the National Trust so that the place that she loved would remain undeveloped and protected for future generations to enjoy. Today Beatrix Potter's original 23 tales are still published by Frederick Warne, alongside a wide range of other formats including baby books, activity books and gift and sound books. The Tale of Squirrel Nutkin is number two in Beatrix Potter's series of 23 little books. Look out for the rest! 1 The Tale of Peter Rabbit2 The Tale of Squirrel Nutkin3 The Tailor of Gloucester4 The Tale of Benjamin Bunny5 The Tale of Two Bad Mice6 The Tale of Mrs. Tiggy-Winkle7 The Tale of Mr. Jeremy Fisher8 The Tale of Tom Kitten9 The Tale of Jemima Puddle-Duck10 The Tale of the Flopsy Bunnies11 The Tale of Mrs. Tittlemouse12 The Tale of Timmy Tiptoes13 The Tale of Johnny Town-Mouse 14 The Tale of Mr. Tod15 The Tale of Pigling Bland16 The Tale of Samuel Whiskers17 The Tale of The Pie and the Patty-Pan18 The Tale of Ginger and Pickles19 The Tale of Little Pig Robinson20 The Story of a Fierce Bad Rabbit21 The Story of Miss Moppet22 Appley Dapply's Nursery Rhymes23 Cecily Parsley's Nursery Rhymes ...Show more
$30.00
NZD
Category: Children - Classics
Introducing a bold, bright new take on your favorite books. A collection that celebrates color and literature at once! Sail into the tropical orange sunset aboard the infamous "Hispaniola".Following the demise of bloodthirsty buccaneer Captain Flint, young Jim Hawkins finds himself with the key to a for tune. For he has discovered a map that will lead him to the fabled Treasure Island. But a host of villains, wild beasts and deadly savages stand between him and the stash of gold. Not to mention the most infamous pirate ever to sail the high seas . . . ...Show more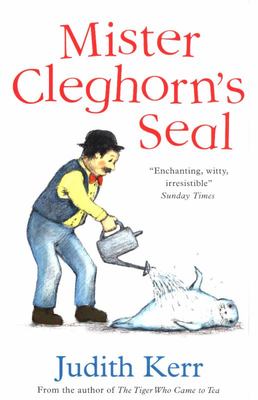 $17.00
NZD
Category: Children - Classics
An exquisite new story to delight readers young and old, from a much-loved writer and illustrator. Deluxe slipcased collector's edition, featuring a beautifully illustrated hardback book and a stunning print by Judith Kerr. What do you do if you find an abandoned seal pup on a rock in the middle of the sea? Well, take it home with you to your flat, of course. At least that's what Mr Albert Cleghorn thought, though perhaps he hadn't considered all the complications... This is the story of what then happened to Mr Cleghorn and Charlie the seal in their determination to find a home for Charlie and, incidentally, happiness for them both. Sometimes funny, sometimes sad, Mister Cleghorn's Seal is a classic in the making from the inimitable Judith Kerr. ...Show more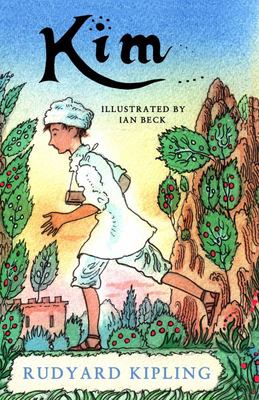 Kim
by Rudyard Kipling
$17.00
NZD
Category: Children - Classics
Kipling's masterpiece is perhaps the most remarkable literary product of British India. The story of a half-caste boy, part Indian part Irish who journeys throughout the subcontinent with an aged lama in search of religious enlightenment, the nominal plot revolves around the Great Game- the struggle bet ween Britian and Russia for control of Afghanistan. But the glory of the book lies less in the amusing picaresque adventures than in the unsurpassed panorama of Indian life they evoke- brilliant, moving and intensely alive. ...Show more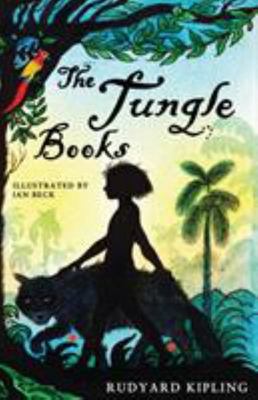 $18.00
NZD
Category: Children - Classics
The adventures of Mowgli, the young man raised by wolves in the jungles of Central India, and his friends Baloo the bear, Bagheera the panther and Kaa the python, as they face the arch villain Shere Khan the tiger, have become so popular that they have achieved an almost mythical status throughout the w orld. They were collected by Kipling in The Jungle Book and its sequel, The Second Jungle Book, which also contain other stories set in India and prominently featuring animals, such as the well-known 'Rikki-Tikki-Tavi', which describes the struggles of a mongoose against venomous cobras.Here presented with brand-new illustrations by Ian Beck, these hugely popular tales, inspired by ancient fables and Kipling's own experiences in India, form a vivid account of the relationship between humans and nature, and will continue to inspire readers young and old. ...Show more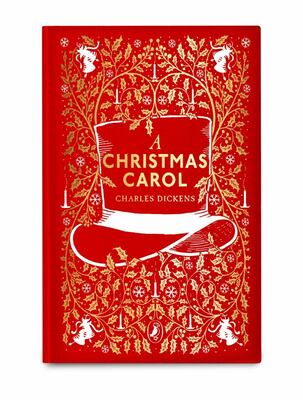 $26.00
NZD
Category: Children - Classics | Series: Puffin Clothbound Classics Ser.
'Bah,'said Scrooge, 'Humbug.'But that was before he was presented with visions of Christmas Past, Christmas Present and Christmas Yet to Come, which gave him a whole new lease of life:'I am as light as a feather, I am as happy as an angel, I am as merry as a schoolboy. I am as giddy as a drunken man. A merry Christmas to everybody! A happy New Year to all the World!'Old Ebenezer Scrooge is too mean to spend money on coals for the fire in his counting-house, where his clerk Bob Cratchit shivers in the winter cold. Declining an invitation to his nephew Fred's Christmas party, and refusing to give money to charity, he is ready for his usual miserly Christmas in his cold, dingy apartment. But that night, the ghost of his dead partner Jacob Marley appears and tells him to expect a visit from three spirits over the next three nights . . .Liberty ofLondon and Faber & Faber both offer peerless quality and unrivalled originality. Liberty of London's patterned, print and floral fabrics are world famous. This partnership brings together the best writers with one ofthe foremost design teams to create books that will be coveted by artistic shoppers and book lovers the world over. ...Show more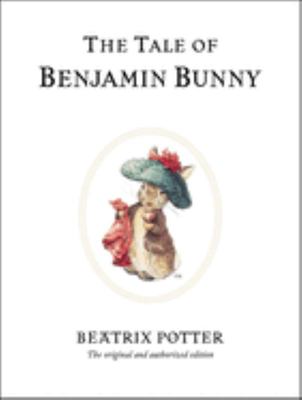 $16.00
NZD
Category: Children - Classics | Series: Beatrix Potter Classic
"The Tale of Benjamin Bunny" is an original classic by Beatrix Potter. Peter Rabbit's cousin, Benjamin Bunny, has been a very popular character since this book's first publication in 1904. In this tale we hear all about his and Peter's adventures in Mr McGregor's vegetable garden, and what happens to th em when they meet a cat! Even more frightening, is what happens to the two pesky bunnies when Old Mr Benjamin Bunny finds out what they have been up to! Beatrix Potter is regarded as one of the world's best-loved children's authors of all time. From her first book, "The Tale of Peter Rabbit", published by Frederick Warne in 1902, she went on to create a series of stories based around animal characters including "Mrs. Tiggy-winkle", "Benjamin Bunny", "Jemima Puddle-duck", "Mr. Jeremy Fisher" and "Tom Kitten". Her humorous, lively tales and beautiful illustrations have become a natural part of childhood. With revenue from the sales of her books, Beatrix Potter bought a farm - Hill Top - in the English Lake District, where she later became a farmer and prize-winning sheep breeder. She launched the now vast merchandise programme by patenting the very first Peter Rabbit doll in 1903. The product range continues to grow today with licences around the world including baby clothing and bedding, nursery decor products and collectables. Upon her death, Beatrix Potter left 14 farms and over 4000 acres of Lake District farmland to the National Trust so that the place that she loved would remain undeveloped and protected for future generations to enjoy. Today Beatrix Potter's original 23 tales are still published by Frederick Warne, alongside a wide range of other formats including baby books, activity books and gift and sound books. "The Tale of Benjamin Bunny" is number four in Beatrix Potter's series of 23 little books. Look out for the rest! "The Tale of Peter Rabbit"; "The Tale of Squirrel Nutkin"; "The Tailor of Gloucester"; "The Tale of Benjamin Bunny"; "The Tale of Two Bad Mice"; "The Tale of Mrs. Tiggy-Winkle"; "The Tale of Mr. Jeremy Fisher"; "The Tale of Tom Kitten"; "The Tale of Jemima Puddle-Duck"; "The Tale of the Flopsy Bunnies"; "The Tale of Mrs. Tittlemouse"; "The Tale of Timmy Tiptoes"; "The Tale of Johnny Town-Mouse"; "The Tale of Mr. Tod"; "The Tale of Pigling Bland"; "The Tale of Samuel Whiskers"; "The Tale of The Pie and the Patty-Pan"; "The Tale of Ginger and Pickles"; "The Tale of Little Pig Robinson"; "The Story of a Fierce Bad Rabbit"; "The Story of Miss Moppet"; "Appley Dapply's Nursery Rhymes"; and, "Cecily Parsley's Nursery Rhymes". ...Show more