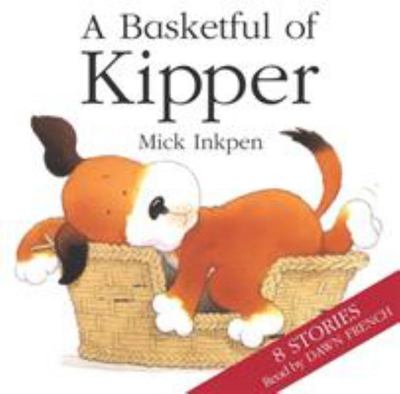 $25.00
NZD
Category: Children - Audio Books | Series: Kipper Ser.
In her inimitable style, Dawn French reads: Kipper Kipper's Toybox Kipper's Birthday Kipper's Snowy Day Kipper & Roly Kipper's Monster Kipper's A to Z Kipper's Christmas Eve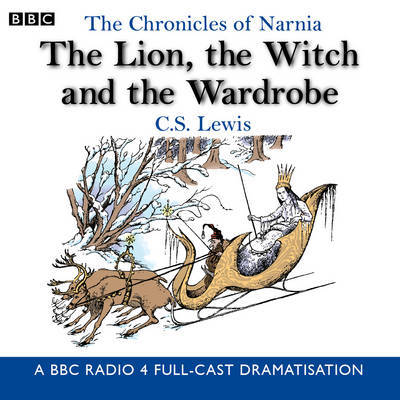 $35.00
NZD
Category: Children - Audio Books | Series: BBC Radio Collection: Chronicles of Narnia
A BBC Radio 4 dramatization of one of the Narnia stories. Lucy, Edmund, Susan and Peter discover that through the wardrobe lies the enchanted land of Narnia - a land of talking animals, dwarves and fauns, a land held in the grip of the White Witch. But Aslan the lion is on the move.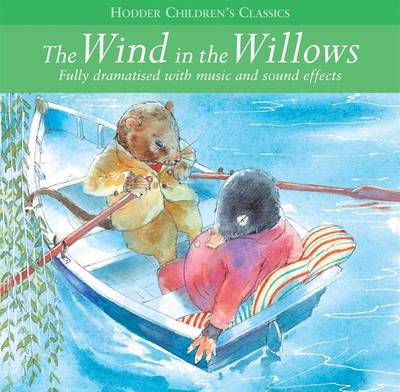 $20.00
NZD
Category: Children - Audio Books | Series: Children's Audio Classics
Mole enjoys a quiet life but when spring comes, his longing for adventure takes him to the river. There, he meets Water Rat and his friends Otter, Badger and Toad. With messing about in boats and Toad's love of fast cars, Mole's life is no longer quiet - especially when the friends have to join forces a gainst the animals from the Wild Wood. ...Show more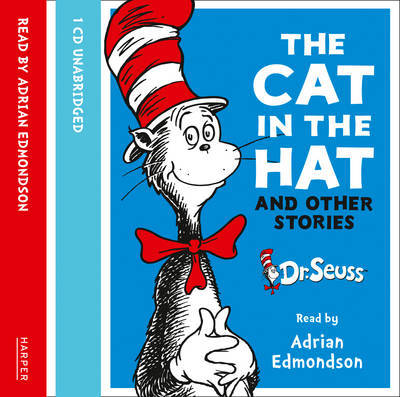 $20.00
NZD
Category: Children - Audio Books | Reading Level: From 4 To 7
With his unique combination of hilarious stories and riotous rhymes, Dr. Seuss has been delighting young children and helping them learn to read for over fifty years. Here are four of his classic favourites for the first time on CD read by the zany Adrian Admondson. Ranked among the UK's top ten favouri te children's authors, Seuss is firmly established as a global best-seller. The four classic favourites on this exclusive CD are: The Cat in the Hat The Cat in the Hat Comes Back Green Eggs and Ham Fox in Socks Complete with WILD music and CRAZY sound effects! ...Show more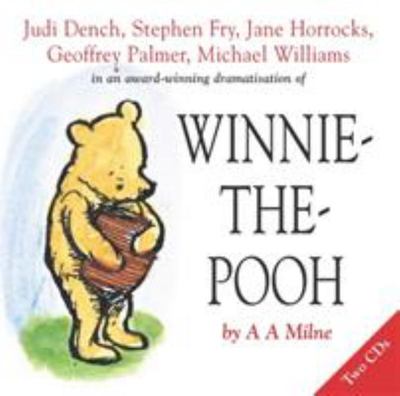 $38.00
NZD
Category: Children - Audio Books | Series: Winnie the Pooh
Blackstone Audiobooks presents, from the unabridged collection "A. A. Milne's Pooh Classics," the ten stories of Winnie-the-Pooh performed by Peter Dennis. Come with us to an enchanted place, a forest where Winnie-the-Pooh lived with Piglet, Rabbit, Owl, Eeyore, Kanga, and Little Roo. The stories are a bout Christopher Robin and these good companions having wonderful times getting in and out of trouble. It is all very exciting and, really, quite thrilling no matter how young or old you may be. This reading has earned the prestigious Audie Award, Parents' Choice Gold Award, Ohio State Award of Merit, and the Corporation for Public Broadcasting Silver Award. This is the only reading of these immortal stories authorized by A. A. Milne's son, Christopher Robin, who wrote, "Peter Dennis has made himself Pooh's Ambassador Extraordinary and no bear has ever had a more devoted friend. So if you want to meet the real Pooh, the bear I knew, the bear my father wrote about, listen to Peter." ...Show more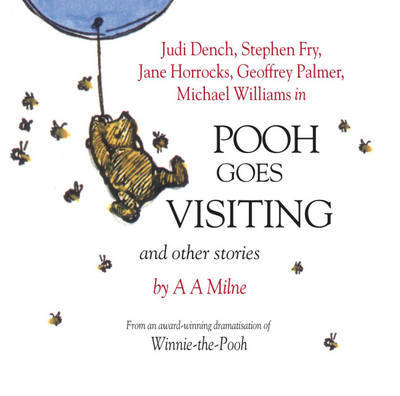 $22.00
NZD
Category: Children - Audio Books | Series: Winnie the Pooh
In which we are introduced In which Pooh goes visiting and gets into a tight place In which Pooh and Piglet go hunting and nearly catch a Woozle In which Eeyore loses a tail and Pooh finds one In which Piglet is entirely surrounded by water In which Christopher Robin gives a Pooh Party, and we say good- bye. ...Show more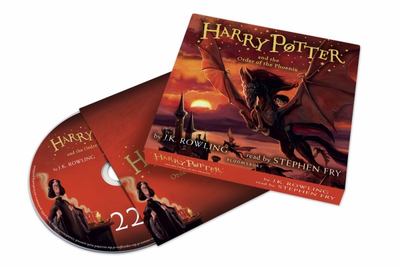 $189.00
NZD
Category: Children - Audio Books
Dark times have come to Hogwarts. After the Dementors' attack on his cousin Dudley, Harry Potter knows that Voldemort will stop at nothing to find him. There are many who deny the Dark Lord's return, but Harry is not alone: a secret order gathers at Grimmauld Place to fight against the Dark forces. Harr y must allow Professor Snape to teach him how to protect himself from Voldemort's savage assaults on his mind. But they are growing stronger by the day and Harry is running out of time¿ ...Show more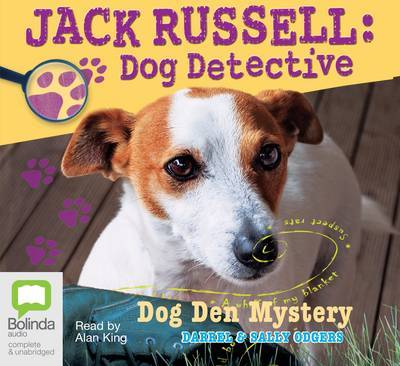 Dog Den Mystery (1)
by Darrel Odgers & Sally Odgers (read by Alan King)
$0.00
NZD
Category: Children - Audio Books | Series: Jack Russell Dog Detective
From the author of perennial favourite Bunyips Don't and the Sydney 2000 Olympic mascot books. An endearing Jack Russell dog-detective. An intriguing, funny whodunit mystery. The first of a hilarious four-book series. I applied my super-sniffer to the job. The strange dog scent was stronger. That mean t the strange dog was in the dog den. Had the dog-nappers struck already? Were they planning a wave of dognappings all over Doggeroo? When Jack and Sarge move to the town of Doggeroo, Jack soon notices that things are going missing. He doesn't mind when an old boot from the yard disappears, but when his squeaker bone, dinner, dinner bowl and blanket vanish, Jack knows that something sinister is afoot. Jack Russell is a dog-detective with a nose for whodunit and, though he is often hampered by the well-meaning but bumbling "Red", he always manages to sniff out his quarry in the end.  (45mins., unabridged) ...Show more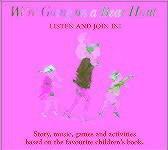 $24.95
NZD
Category: Children - Audio Books | Reading Level: From 3 To 99
This audio CD is packed with over an hour of entertaining storybased activities for children to enjoy again and again - whether in a group or alone. Suitable for the home, the car, the nursery, the classroom, or even at a party, it's a whole story experience.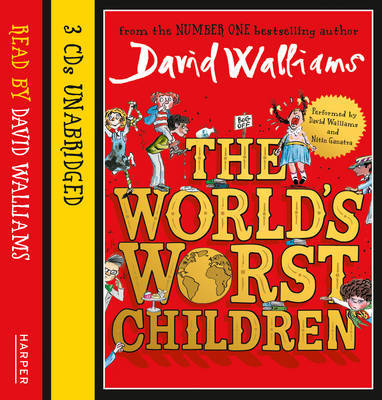 $30.00
NZD
Category: Children - Audio Books
READ BY DAVID WALLIAMS, with Nitin Ganatra as Raj - listen to David perform these ten cautionary tales introducing a delightfully dreadful cast of characters. Are you ready to listen to the World's Worst Children? Five beastly boys and five gruesome girls! * Like Sofia Sofa - a TV super-fan so stuck to the sofa that she's turning into one! * Or Dribbling Drew - a boy whose drool gets him into trouble on a school trip! * And not forgetting Blubbering Bertha - a girl who bawls and tells terrible tales! From Number One bestselling author David Walliams comes this collection of wickedly funny, deliciously mischievous tales, read by the author himself and Nitin Ganatra as Raj. ...Show more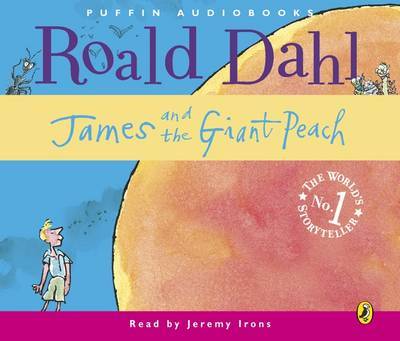 $36.00
NZD
Category: Children - Audio Books
Complete and unabridged, this is a very special recording of this hugely popular Dahl tale, handsomely read by Oscar-winning actor Jeremy Irons. 'Something is about to happen, James told himself.' James has lived with his two beastly aunts ever since the day his parents were eaten by an angry escaped rh inocerous outside London Zoo. Aunt Sponge and Aunt Spiker are really horrible...Then something very peculiar happens, something magical that will completely change James' life and take him on the most amazing journey... ...Show more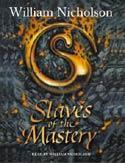 $44.95
NZD
Category: Children - Audio Books
Every time I touch the future I grow weaker. My gift is my disease. I shall die of prophecy. Five years have passed. The city of Aramanth has become kinder