$28.00
NZD
Category: Children - Picture Book
A mesmerising new story and instant classic from the beloved author of the best-selling ​Very Cranky Bear books.  Fancy Pants Tower is the biggest, shiniest building in the city. And Wolfred operates the lift. Each day he silently observes the extraordinary things he sees as he passes between the floors of the tower.  To his boss, Wolfred isn't important enough to notice. But Wolfred notices everything – big or small, normal or very, very strange ...   Wes Anderson's The Grand Budapest Hotel meets Helen Oxenbury's The Three Little Wolves and the Big Bad Pig in this hilariously oddball tale of Wolfred, an endearing elevator operator and writer, and the strange building he works in. ...Show more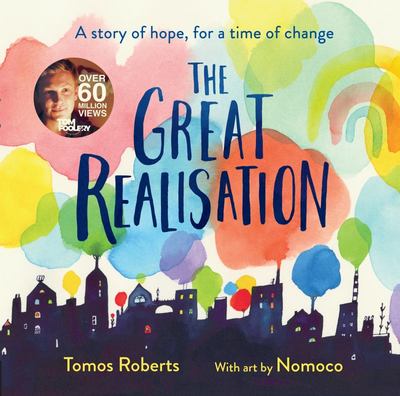 $25.00
NZD
Category: Children - Picture Book
A post-pandemic bedtime tale that has captured the hearts of millions. First performed in response to the Coronavirus pandemic, Tomos Roberts' inspiring poem, with its message of hope and resilience, has been viewed more than 60 million times and translated into over 20 languages worldwide. From simple acts of kindness, to the creativity within us all, The Great Realisation is a celebration of the many things that have brought us together at a time of crisis. It captures, with magical resonance, the thoughts and feelings of millions worldwide as we adapt to a new way of life, cast aside old habits and reflect on what truly matters to us. It is a story for all readers, young or old, who dare to dream of a fairer, kinder, more loving world. ...Show more
$24.00
NZD
Category: Children - Picture Book
Come along on a journey with Aroha, as she wards off nervousness, fear, worrying thoughts and apprehension with simple yet effective tools that everyone can use.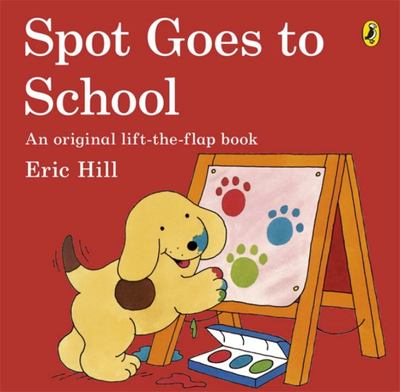 $18.00
NZD
Category: Children - Picture Book | Series: Spot - Original Lift the Flap | Reading Level: Children's - Kindergarten, Age 5-6
Spot Goes to School is a classic Spot book by Eric Hill Spot's first day at school turns out to be an exciting adventure as he and his friends take their first steps into the world of learning. This book is the perfect tool for parents readying themselves and their children for the concept of school, an d all the fun that can be had there. Young children can learn along with everyone's favourite puppy, Spot, and his friends. This new, bigger, edition, really brings this classic Spot story to life. Eric Hill was born in North London in 1927 and, apart from a brief period of evacuation, lived there for many years. His career as an artist began when he was employed as a messenger in an art studio and was encouraged to draw. Eric's son was born in 1976 and he began to write stories about a puppy to read to him at bedtime, and so Spot was born. Don't miss any of the other Spot lift-the-flap classics: Where's Spot?; Spot's First Walk; Spot's Birthday Party; Spot's First Christmas; Spot Goes to School; Spot Goes on Holiday; Spot Goes to the Circus; Spot Goes to the Farm; Spot's First Easter; Spot's Baby Sister; Spot Stays Overnight; Spot Goes to the Park; Spot Goes to a Party; Spot Bakes a Cake; Spot Visits his Grandparents; Spot Can Count; Who's There, Spot?; and Spot Says Goodnight. ...Show more
$22.00
NZD
Category: Children - Picture Book
Princess Elizabeth is beautiful and rich and about to marry Prince Ronald, until a dragon destroys her castle and flies off with Ronald. But Elizabeth is a resourceful girl and, left with nothing to wear but a paper bag, she sets out to find her prince.  
$23.00
NZD
Category: Children - Picture Book | Series: Wonky Donkey | Reading Level: good
"I was walking down the road and I saw . . .A donkey, Hee Haw And he only had three legs He was a wonky donkey." Children will be in fits of laughter with this perfect read-aloud tale of an endearing donkey. By the books final page, readers end up with a spunky, hanky-panky, cranky, stinky, dinky, lanky , honky-tonky, winky wonky, donkey Download the free song at www.scholastic.com/wonkydonkey ...Show more
$15.00
NZD
Category: Children - Picture Book | Series: Dr Seuss | Reading Level: Children's - Grade 1-2, Age 6-7
The classic Dr. Seuss tale about the journey ahead of all of us as we grow up. From fun times and triumphs to lurches and slumps, Dr. Seuss takes an entertaining look at the adventures that life may have in store for us.

$13.00
NZD
Category: Children - Picture Book | Series: Phonics Readers
These classic Phonic stories, illustrated by Stephen Cartwright, are being fully updated. The text has been revised, puzzles have been added and the page count extended. The fun stories use very simple synthetic phonic-based text to help children in their first steps into literacy. delightful books that will enthral, entertain and educate all young learners. ...Show more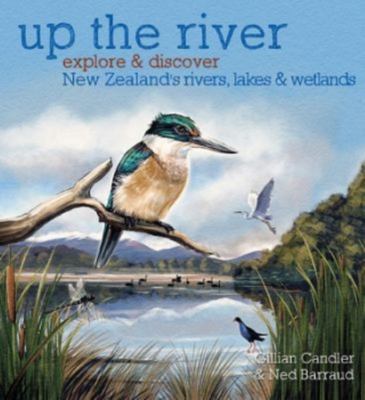 $20.00
NZD
Category: Children - Picture Book | Series: Explore & Discover | Reading Level: very good
The sixth title in the award-winning `explore & discover' series, Up the River: Explore & discover New Zealand's rivers, lakes and wetlands gives children an opportunity to look under the surface and see what special creatures live, around New Zealand's freshwater habitats - our creeks, rivers, lakes and wetlands. Included in this title are animals ranging from the familiar pukeko to the rarely seen bittern, from the iconic eel to tiny whitebait, and some of the many barely known aquatic insects. Swimmable and drinkable fresh water are hot topics, and Up the River shows that many native animals depend on healthy waterways for a habitat, and their presence is often used as a sign of the water's health. Beautifully illustrated and impeccably researched, this is a wonderful and intriguing way for children to learn about New Zealand's freshwater environments. Previous `explore & discover' titles have: won the Elsie Locke Medal for non-fiction (2013), received Storylines awards (2014, 2015) and been finalists in the NZ Children's Book Awards (2013, 2015, 2017). ...Show more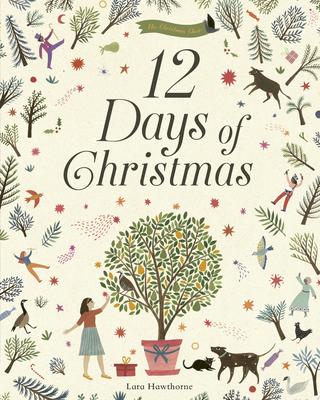 $23.00
NZD
Category: Children - Picture Book | Series: The Christmas Choir
Celebrate the magic of Christmas time with this well-loved traditional poem, The Twelve Days of Christmas, beautifully illustrated by Lara Hawthorne. Take a walk through each beautiful scene brimming with details that will remind you of the sights, sounds and smells of Christmas. Perfect to read with yo ur true love. This is the second title in the series, The Christmas Choir, which beautifully illustrates beloved Christmas carols. Don't miss Silent Night, the first title in the series.   ...Show more
$25.00
NZD
Category: Children - Picture Book
For brave hunters and bear lovers, the classic chant-aloud by Michael Rosen and Helen Oxenbury is now available in a delightful puzzle book edition. Imagine the fun of going on a bear hunt -- through tall, wavy grass (swishy swishy swishy! ), swampy mud (squelch squelch squelch! ), and a swirling whirl ing snowstorm (hoooo woooo! ) -- only to find a "real" bear waiting at the end of the trail! The perfect gift for a preschooler, this exciting novelty edition includes seven press-out puzzles featuring Helen Oxenbury's lively art. ...Show more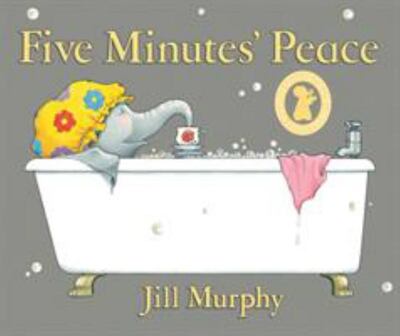 $20.00
NZD
Category: Children - Picture Book | Series: The Large Family
A stunning 30th anniversary edition of a family picture book favourite, this is the story of Mrs Large the elephant - who just needs five minutes of peace and quiet away from her boisterous children! So, taking refuge in the bathroom, she fills herself a hot, foamy bubble bath and takes in a tray of her favourite breakfast and the morning paper. But there's never a dull moment with the Larges, and it soon becomes clear that mum's quiet time is to be very short-lived! Family life is beautifully observed in this warm and funny modern classic from Jill Murphy, one of Britain's most treasured author-illustrators. ...Show more