$25.00
NZD
Category: Children - Picture Book
A post-pandemic bedtime tale that has captured the hearts of millions. First performed in response to the Coronavirus pandemic, Tomos Roberts' inspiring poem, with its message of hope and resilience, has been viewed more than 60 million times and translated into over 20 languages worldwide. From simple acts of kindness, to the creativity within us all, The Great Realisation is a celebration of the many things that have brought us together at a time of crisis. It captures, with magical resonance, the thoughts and feelings of millions worldwide as we adapt to a new way of life, cast aside old habits and reflect on what truly matters to us. It is a story for all readers, young or old, who dare to dream of a fairer, kinder, more loving world. ...Show more
$30.00
NZD
Category: Children - Picture Book
A spectacular new title from world-renowned artist Oliver Jeffers, creator of the million-copy selling, global phenomenon Here We Are! What shall we build, you and I? I'll build your future and you'll build mine. We'll build a watch to keep our time. A father and daughter set about laying the found ations for their life together. Using their own special tools, they get to work; building memories to cherish, a home to keep them safe and love to keep them warm. From renowned, internationally bestselling picture-book creator and visual artist, Oliver Jeffers, comes this rare and enduring story about a parent's boundless love, life's endless opportunities and all we need to build a together future. ...Show more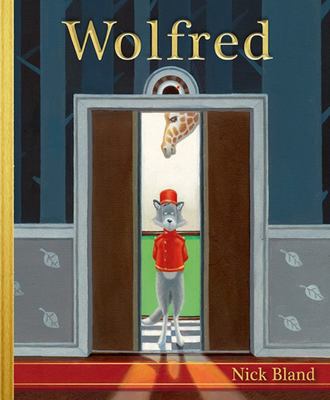 $28.00
NZD
Category: Children - Picture Book
A mesmerising new story and instant classic from the beloved author of the best-selling ​Very Cranky Bear books.  Fancy Pants Tower is the biggest, shiniest building in the city. And Wolfred operates the lift. Each day he silently observes the extraordinary things he sees as he passes between the floor s of the tower.  To his boss, Wolfred isn't important enough to notice. But Wolfred notices everything – big or small, normal or very, very strange ...   Wes Anderson's The Grand Budapest Hotel meets Helen Oxenbury's The Three Little Wolves and the Big Bad Pig in this hilariously oddball tale of Wolfred, an endearing elevator operator and writer, and the strange building he works in. ...Show more
$25.00
NZD
Category: Children - Picture Book
Meet LONG JOHN McRON, SHIP'S COOK . . . and the most unusual babysitter you've ever seen. Long John has a whole crew of wild pirates in tow, and--for one boy and his sister--he's about to transform a perfectly ordinary evening into a riotous adventure beneath a pirate moon. It's time to make some PIRAT E STEW. Marvelously silly and gloriously entertaining, this tale of pirates, flying ships, doughnut feasts and some rather magical stew is perfect for all pirates, both young and old. With a deliciously rhyming text from master storyteller Neil Gaiman and spellbinding illustrations by the supremely talented Chris Riddell, this is the picture book of the year!  Pirate Stew! Pirate Stew! Pirate Stew for me and you! Pirate Stew, Pirate Stew Eat it and you won't be blue You can be a pirate too!   ...Show more
$22.00
NZD
Category: Children - Picture Book | Series: We're Going on a Bear Hunt | Reading Level: From 2 To 12
For brave hunters and bear-lovers, the classic chant-aloud by Michael Rosen and Helen Oxenbury. Follow and join in the family's excitement as they wade through the grass, splash through the river and squelch through the mud in search of a bear. What a surprise awaits them in the cave on the other side of the dark forest! ...Show more
$30.00
NZD
Category: Children - Picture Book
A brand-new Crayons book from the #1 New York Times best-selling duo Drew Daywalt and Oliver Jeffers. This hilarious interactive book has letters, games, ornaments, a poster and even a pop-up Christmas tree - perfect for the festive season! ' Tis the season for all of us to write our Christmas wish list s. But everyone knows - even the Crayons - that the best presents are the ones that you give. In this unique book, readers join in as Duncan, the Crayons and their families celebrate the festive season. With real, folded letters to pull from their envelopes and read, games, press-out ornaments, a poster and a pop-up tree, this book is the perfect gift for fans of The Day the Crayons Quit and The Day the Crayons Came Home. ...Show more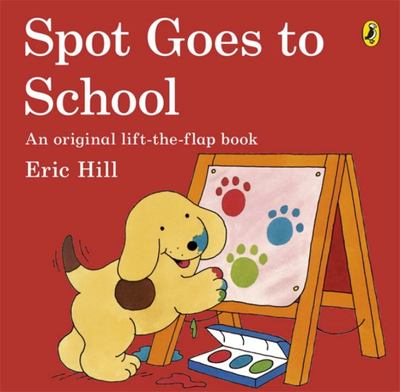 $18.00
NZD
Category: Children - Picture Book | Series: Spot - Original Lift the Flap | Reading Level: Children's - Kindergarten, Age 5-6
Spot Goes to School is a classic Spot book by Eric Hill Spot's first day at school turns out to be an exciting adventure as he and his friends take their first steps into the world of learning. This book is the perfect tool for parents readying themselves and their children for the concept of school, an d all the fun that can be had there. Young children can learn along with everyone's favourite puppy, Spot, and his friends. This new, bigger, edition, really brings this classic Spot story to life. Eric Hill was born in North London in 1927 and, apart from a brief period of evacuation, lived there for many years. His career as an artist began when he was employed as a messenger in an art studio and was encouraged to draw. Eric's son was born in 1976 and he began to write stories about a puppy to read to him at bedtime, and so Spot was born. Don't miss any of the other Spot lift-the-flap classics: Where's Spot?; Spot's First Walk; Spot's Birthday Party; Spot's First Christmas; Spot Goes to School; Spot Goes on Holiday; Spot Goes to the Circus; Spot Goes to the Farm; Spot's First Easter; Spot's Baby Sister; Spot Stays Overnight; Spot Goes to the Park; Spot Goes to a Party; Spot Bakes a Cake; Spot Visits his Grandparents; Spot Can Count; Who's There, Spot?; and Spot Says Goodnight. ...Show more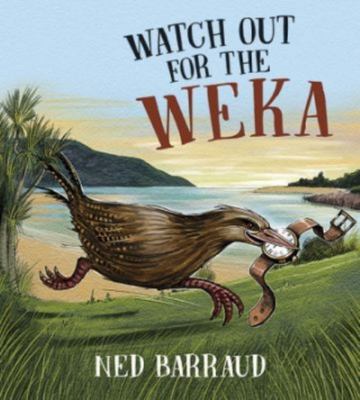 $21.00
NZD
Category: Children - Picture Book | Reading Level: near fine
While Alf, the DOC hut warden, is taking a swim, a curious weka steals his precious watch. He must get it back. That evening, Alf thinks up a cunning plan and eventually recovers his watch while also discovering the weka's treasure pile. Based on a true story, set at Awaroa in the Abel Tasman National P ark, this entertaining picture book will delight young and old alike as the inquisitive and curious nature of our native weka is revealed and they accompany Alf on his quest to get his watch back. ...Show more

$19.99
NZD
Category: Children - Picture Book | Reading Level: very good
Take a trip through the zoo with this irrepressible pigeon, as she preens and poses alongside all the animals, right up to the sharp teeth of a grumpy lion...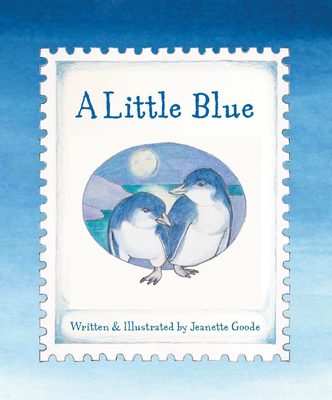 $23.00
NZD
Category: Children - Picture Book
Simmy is sent to live with his father on the West Coast of the South Island. He finds himself in a quiet rural place, devoid of technology. There is no internet and no mobile phone coverage! How will he survive away from his mum, his friends and the city life he is accustomed to? It takes a while to get used to living in such a remote and isolated place. He is forced to pick up a pen and write letters home to his mum to communicate his frustration and loneliness. When he realises she is ill and cannot respond, he knows he has to be brave. It is the kororā, little blue penguins who capture his attention and change the way he sees the world. A Little Blue is a hand-illustrated picture book designed for children 8 to 12 years' old. It is particularly relevant for reluctant readers as Jeanette has drawn the pictures to tell a slightly different and deeper story.  It is a tale of love and the arresting power of nature. ...Show more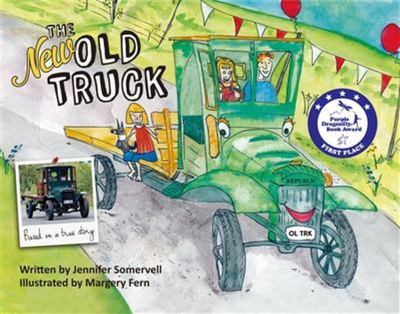 $24.00
NZD
Category: Children - Picture Book
Old Truck backfires (farts), graunches gears, won't start and often has to be towed. Retired, rejected and shut up in a shed, Old Truck feels old and useless. But to the children he is a much loved family member. Is this the end for their beloved Old Truck? This award winning book takes you into the col ourful interaction between Old Truck and the children and also describes the American origin of the real Old Truck, a 1921 Model 10 Republic. Educational graphics and old photos show his heritage in a great line of Republics made in Alma, Michigan, USA; his long journey to New Zealand, and his remarkable rescue and restoration on Silodale farm. Today the 'new' Old Truck spends his time out and about at vintage machinery rallies in New Zealand and has been featured in The Truck Journal, in newspapers and on TV. ...Show more
Winnie-the-Pooh Classic Collection
by A. A. Milne; Ernest H. Shepard; Walt Disney Productions Staff (Contribution by)
$19.00
NZD
Category: Children - Picture Book
The friends in the Hundred-Acre Wood are embarking on an exciting adventure. Pooh is on the search for honey, Christopher Robin has been captured, and poor Eeyore has lost his tail! Can Pooh and his friends save the day? A beautiful storybook, it will delight fans of this classic tale.