$25.00
NZD
Category: Children - Activity
5 -12 Years Old. You'll have lots of creative fun with this book full of puzzles, quizzes and activities that explore Aotearoa New Zealand and its people. Based on Gavin Bishop's bestselling Aotearoa- The New Zealand Story and Wildlife of Aotearoa, this activity book is a place for you to tell your own story in words and pictures.You'll- learn to introduce yourself in Maori- solve puzzles and crack codes- play games- invent a superhero- draw your future home- make maps- curate your heroes in a wall of fame- design a flag- create a menuand much more!Packed with quizzes, mazes, colouring pages and activities designed to stimulate bright minds, this is the ideal activity book for creative children aged 5-12. ...Show more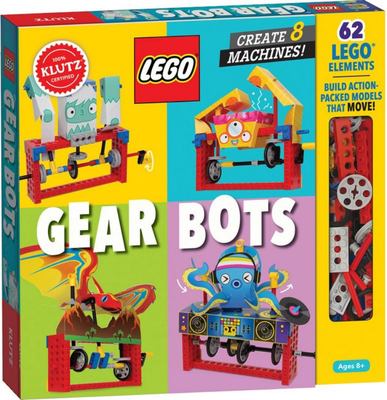 $30.00
NZD
Category: Children - Activity | Series: Klutz
Build kinetic sculptures with LEGO! Make up to 10 LEGO models and games using elemets included in the book and papercraft pieces around themes like a swimming shark, hungry praying mantis and robo game show. STEM content throughout the book shows how the models relate to topics from gear ratio to biomim icry in robotics design. ...Show more
$35.00
NZD
Category: Children - Activity
A must-have natural science activity book for young New Zealanders and their families.From experiments and observation to conservation and mindfulness, this appealing, activity-packed book stimulates curious minds and encourages children to relate to the natural world around them. Written by an expert m useum educator, its beautifully illustrated pages develop budding research skills, awareness of the environment, and understanding of the natural world. All sorts of learning styles are recognised here, with each activity being open to children who like to draw and those who like to write. The book's journal-like format and activities that range across the seasons make it a long-term and much treasured companion. Maori concepts and the themes present in Te Papa's award-winning Te Taiao | Nature natural history galleries are an integral part of the content. ...Show more
$30.00
NZD
Category: Children - Activity | Series: Klutz
The colourful rocks you explore with this kit will open up the world of earth science and geology! Kick-start your very own rock collection with the 36 stones. Then use the included crystal powder and mold to grow a geode formation. Collect rocks and conduct experiments, such as a scratch test and float test, to discover their hidden properties. You'll even learn how to make your very own rock tumbler. Use the fact-filled book to keep exploring the world around you! Comes with: 36 rocks, display tray, crystal powder, geode mold, plaster, magnifying glass ...Show more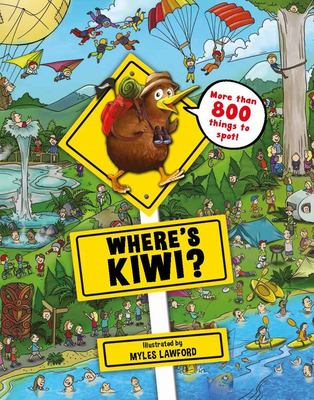 $21.00
NZD
Category: Children - Activity
Kiwi goes on a journey to some of New Zealand's iconic destinations! A New Zealand take on Where's Wally, with plenty of extra characters to find. More than 800 things to spot!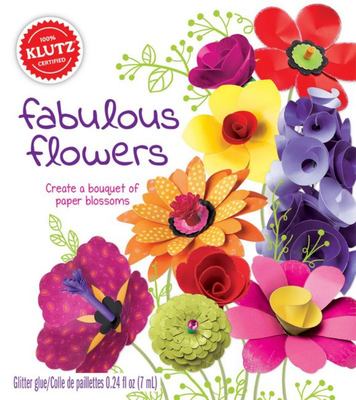 $25.00
NZD
Category: Children - Activity | Series: Klutz
Beautiful blossoms don't require a green thumb when you make them from paper! Use the punch-out petals, wired stems, glitter glue and rhinestones to make 20 unique paper flowers from 8 fabulous designs: a daisy, zinnia, poppy, hibiscus, daffodil, cosmos, larkspur, or rose. Simply roll strips of paper ar ound the stem, glue the petals, and top everything off with another roll of paper to lock the pieces in place. Learn different cutting and folding techniques allow you to customize each flower to suit your style. The included shaping tool helps you curl and shape the paper to create realistic looking petals. Let your creativity bloom as you fill your space with beautiful bouquets that will never wilt! ...Show more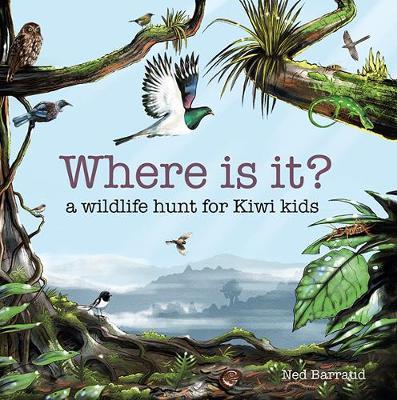 $40.00
NZD
Category: Children - Activity | Reading Level: very good
  This breathtaking journey along the most important rivers in the world takes us from the Nile to the Amazon, the Mekong Delta to the Mississippi, the Murray to the Waikato. Our seas and rivers tell a compelling story about our planet. Through tracking the life source of people, animals and the land i tself, Peter Goes brings alive our history and our lives today. Each illustration includes major events and historical figures connected with its river, but also favourite stories and icons. This absorbing, playful book shows who we are, how we live and the myths we weave around our people and places. ...Show more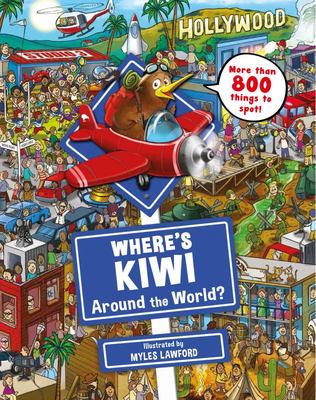 $21.00
NZD
Category: Children - Activity
In this 'find the character' book, our intrepid Kiwi adventurer is off around the world. There is lots to see, and children will be keen to spot Kiwi - and his Downunder mates - in these detailed and iconic scenes from all over the planet!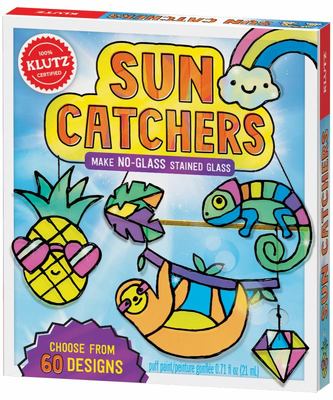 $25.00
NZD
Category: Children - Activity | Series: Klutz
Make your very own no-glass suncatchers! Colour your room with sunshine! Using the colourful, translucent sheets, create no-glass stained glass from over 60 trendy designs with shapes like unicorns, UFOs, whales, and more! Kids will get to mimic the real process of making stained glass: create a mosaic with the translucent sheets, and 'solder' them together with black puffy paint to fill in the gaps. Turn your creations into mesmerising mobiles with the included beads, cord, suction cups and paper straw. ...Show more
$25.00
NZD
Category: Jigsaw puzzles | Series: Magma for Laurence King Ser.
This wonderful game will allow your family to create its own fairy tales. Highly original and with a contemporary twist, this box contains 20 cards, printed on both sides, which can be interchanged, allowing for all kinds of plots. With three alternative endings   Can you save the missing elf before h e is eaten by the big, bad wolf? Is the witch offering you a poisoned apple, or will she help you - by magically shrinking the giant pink rabbit that is terrorizing your castle?   Tell a different story each time you play, in this 8-foot-long fairytale puzzle. ...Show more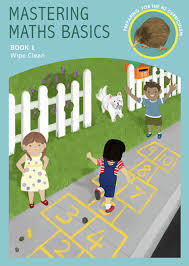 $13.00
NZD
Category: Children - Activity
Designed to help prepare children for the New Zealand curriculum, Book 1 includes numbers 1-10 with a wipe clean surface and whiteboard marker so it can be used again and again! Filled with engaging illustrations, this book builds a child's number concepts, pen control and problem solving making it feel like fun not work. Mastering Maths Basics: Book 2 includes numbers 11-20. ...Show more