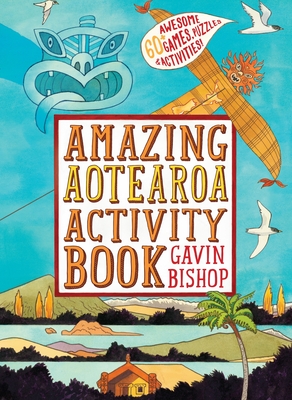 $25.00
NZD
Category: Children - Activity
5 -12 Years Old. You'll have lots of creative fun with this book full of puzzles, quizzes and activities that explore Aotearoa New Zealand and its people. Based on Gavin Bishop's bestselling Aotearoa- The New Zealand Story and Wildlife of Aotearoa, this activity book is a place for you to tell your own story in words and pictures.You'll- learn to introduce yourself in Maori- solve puzzles and crack codes- play games- invent a superhero- draw your future home- make maps- curate your heroes in a wall of fame- design a flag- create a menuand much more!Packed with quizzes, mazes, colouring pages and activities designed to stimulate bright minds, this is the ideal activity book for creative children aged 5-12. ...Show more
$22.00
NZD
Category: Children - Activity | Series: Where's Wally? | Reading Level: Children's - Grade 1-2, Age 6-7
Hours of fun and games await you in this 25th anniversary edition of the classic picture book which kick-started a world-wide phenomenon. Search for Wally and his friends fiendishly hidden in every intricately-detailed scene.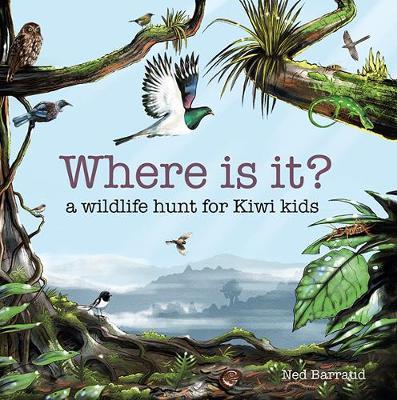 $20.00
NZD
Category: Children - Activity
What adult does not delight in engaging with a child when reading a 'look and find' book. Where is it? is an original take on this concept, a New Zealand wildlife hunt for kiwi kids.Every double-page spread illustrates a different habitat, including the forest, the mountains, the beach, the ocean, estua ries and wildlife sanctuaries. In each of these habitats, there are many different creatures to be found, some easy, some more hidden. This book is a fantastic way to teach younger children about New Zealand's wildlife, and what lives where.The book also includes a glossary, with interesting information on each creature, which will help expand a child's knowledge about New Zealand's remarkable natural world.Stunning illustrations by leading New Zealand illustrate of natural history, Ned Barraud.Aimed at 4-7 age group, this book is a rich resource for parents and teachers. ...Show more
$17.00
NZD
Category: Children - Activity | Series: Paper Planes | Reading Level: Children's - Grade 3-4, Age 8-9
Includes coverage that ranges from fighter planes to robots, dragons and sharks. This title features instructions on how to fold and throw the planes.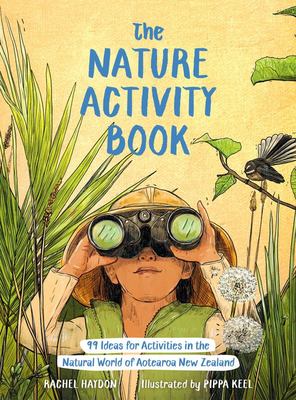 $35.00
NZD
Category: Children - Activity
A must-have natural science activity book for young New Zealanders and their families. From experiments and observation to conservation and mindfulness, this appealing, activity-packed book stimulates curious minds and encourages children to relate to the natural world around them. Written by an expert museum educator, its beautifully illustrated pages develop budding research skills, awareness of the environment, and understanding of the natural world. All sorts of learning styles are recognised here, with each activity being open to children who like to draw and those who like to write. The book's journal-like format and activities that range across the seasons make it a long-term and much treasured companion. Maori concepts and the themes present in Te Papa's award-winning Te Taiao | Nature natural history galleries are an integral part of the content. ...Show more
$17.00
NZD
Category: Children - Activity
A creative activity book which allows children to make a variety of Pterosaur themed paper airplanes from the fantastically designed pages in this book.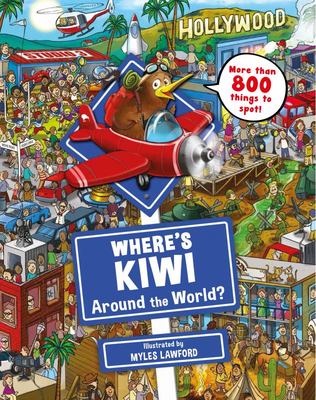 $22.00
NZD
Category: Children - Activity
In this 'find the character' book, our intrepid Kiwi adventurer is off around the world. There is lots to see, and children will be keen to spot Kiwi - and his Downunder mates - in these detailed and iconic scenes from all over the planet!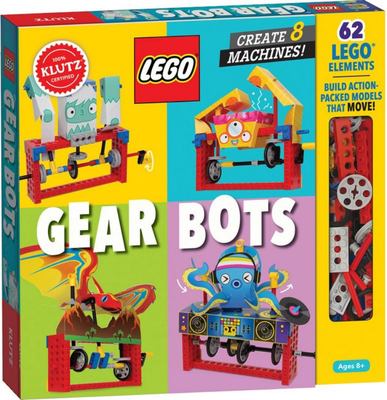 $30.00
NZD
Category: Children - Activity | Series: Klutz
Build kinetic sculptures with LEGO! Make up to 10 LEGO models and games using elemets included in the book and papercraft pieces around themes like a swimming shark, hungry praying mantis and robo game show. STEM content throughout the book shows how the models relate to topics from gear ratio to biomim icry in robotics design. ...Show more
$22.00
NZD
Category: Children - Activity
Think of Wreck This Journal as the anarchist's Artist's Way - the book for those who've always wanted to draw outside the lines but were afraid to do it. For anyone who's ever wished to, but had trouble starting, keeping, or finishing a journal or sketchbook comes Wreck This Journal, an illustrated book featuring a subversive collection of suggestions, asking readers to muster up their best mistake - and mess-making abilities to fill the pages of the book (and destroy them). Through a series of creatively and quirkily illustrated prompts, acclaimed artist Keri Smith encourages journalers to engage in 'destructive' acts - poking holes through pages, adding photos and defacing them, painting with coffee, colouring outside the lines, and more - in order to experience the true creative process. With Keri Smith's unique sensibility, readers are introduced to a new way of art and journal making, discovering novel ways to escape the fear of the blank page and fully engage in the creative process. A new edition of Keri Smith's bestseller, with updated material ...Show more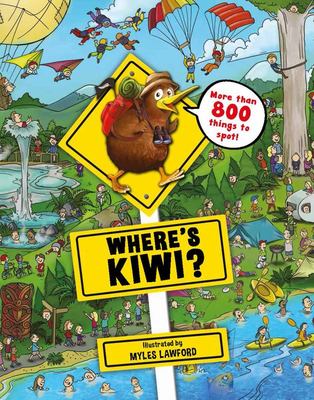 $22.00
NZD
Category: Children - Activity | Reading Level: very good
Kiwi goes on a journey to some of New Zealand's iconic destinations! A New Zealand take on Where's Wally, with plenty of extra characters to find. More than 800 things to spot!
$17.00
NZD
Category: Children - Activity | Series: Fold and Fly
Become a master of dragons and fill the sky with fearsome fire-breathers. Choose from 100 tear-out sheets to fold into many-headed monsters, treasure-hoarding guardians and scaly sea serpents.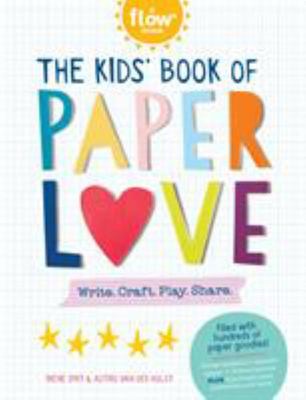 The Kids' Book of Paper Love
by Editors of Flow Magazine Staff; Irene Smit; Astrid van der Hulst
$45.00
NZD
Category: Craft - Papercraft | Series: Flow Ser.
A surprise on every page Brimming from cover to cover with projects and other paper surprises, The Kids' Book of Paper Love, from the bestselling editors of Flow magazine and books, is a bounty of a book that begs to be folded, cut up, collaged, doodled on, and shared. Loop paper strips into a paper chain. Snip out bookmarks. Fold a paper house. Make photo booth props--a silly mustache, a crown--to pose with friends. Bind up a DIY storybook and use it to sketch out adventures and dreams. Construct a paper flower bouquet, a paper terrarium, a fortune-teller with prompts like Lend someone a book and tell them why you recommend it. Plus there are Flow's signature paper goodies, including a foldout paper banner, postcards, glitter stickers, a paper doll, a two-sided poster, and so much more. It's a pure hands-on treat. Every page is an activity Includes: Decorative cutouts Cards for friends A DIY storybook Stamp stickers Photo booth props ...and more ...Show more