$55.00
NZD
Category: Children - Poetry | Series: Poetry Collections
A breathtaking anthology featuring an animal poem for every day of the year illustated by award-winning artist, Britta Teckentrup. This lavishly illustrated gift book treasury of 366 animal poems ranges from unforgettable classics to contemporary works from around the world, including poetry in transla tion. The spectacular range of poems for children includes work by Roger McGough, William Blake, Dick King-Smith, Ted Hughes, Grace Nichols, Lewis Carroll, Christina Rossetti, Emily Dickinson. Britta Teckentrup's breathtaking illustrations bring together all the richness and wonder of the animal kingdom, making this poetry anthology a perfect gift that will be treasured by generations. With sumptuous finishes including cloth binding, full colour illustrations throughout, textured paper jacket, ribbon marker, and head and tail bands. ...Show more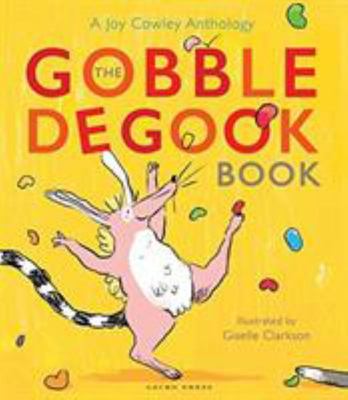 $40.00
NZD
Category: Children - Poetry
Joy Cowley's favourite stories, poems and nonsense rhymes collected in a hardback gift volume for the family to treasure. It selects the best of Cowley's poems and stories to read aloud, including much-loved classics such as Greedy Cat and Nicketty-Nacketty Noo Noo Noo. Fully re-illustrated with humour and energy by newcomer Giselle Clarkson, these short stories, picture books and funny poems will bring joy to a new generation. ...Show more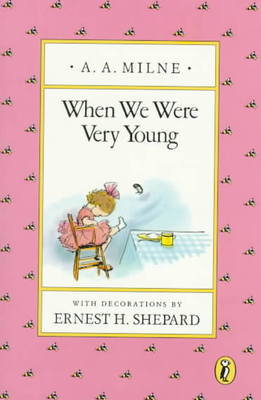 $26.00
NZD
Category: Children - Poetry
A.A. Milne's writing reaches the hearts of readers of all ages. His poems weave together the worlds of reality and enchanting make-believe. And they are paired perfectly with Ernest H. Shepard's whimsical illustrations.

$33.00
NZD
Category: Children - Poetry
Explore an enchanting world of 101 nursery rhymes, poems and songs, illustrated by Frann Preston-Gannon, illustrator of I Am the Seed That Grew the Tree, which won Waterstones Children's Gift of the Year. This is the fourth title in the Nosy Crow Classics series, which includes The Velveteen Rabbit, Pe ter Pan and Heidi, all beautiful cloth-bound editions with foiled jackets and covers, and ribbon markers. In this captivating collection, you'll meet favourite friends Humpty Dumpty, the Owl and the Pussy-cat and Little Miss Muffet, as well as mermaids, elves and a whole host of animals at a magical fair. Discover games for playtime, songs for supper time and star-filled lullabies for bedtime. This rich anthology will delight the whole family and is the perfect birthday, Christmas or christening gift to treasure. ...Show more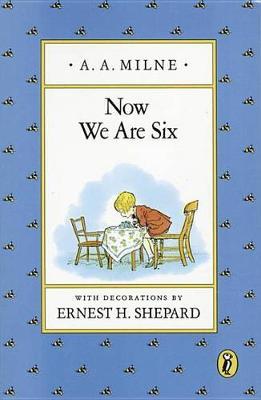 $26.00
NZD
Category: Children - Poetry
Readers have treasured A. A. Milne's endearing poems for generatations. In this beautiful full-color gift edition of "Now We Are Six, " each of Ernest H. Shepard's beloved illustrations has been meticulously hand-painted. A stunning volume and the essential gift for that all important birthday, this boo k is a must for any collection, and for many years. ...Show more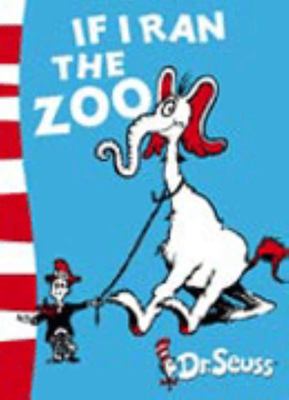 $15.00
NZD
Category: Children - Poetry | Series: Dr Seuss | Reading Level: From 5 To 8
If I Ran the Zoo welcomes yong readers to the crazy world of Gerald McGrew, who dreams of transforming his local zoo into a madcap menagerie of wierd and wonderful beasts. His New Zoo, McGrew Zoo would be "better than Noah's whole Ark", with an amazing array of animals, ranging from the incredible Thwe rll, whose legs are snarled up in a terrible snerl, to the family of Joats, whose feet are like cows' but wear squirrel-skin coats! This delightful book forms part of the second stage in HarperCollins' major Dr. Seuss rebrand programme. With the relaunch of 10 more titles in August 2003, such all-time favourites as 'How the Grinch Stole Christmas!', 'Mr. Brown Can Moo! Can You?' and 'Dr. Seuss's Sleep Book' boast bright new covers that incorporate much-needed guidance on reading levels: Blue Back Books are for parents to share with young children, Green Back Books are for budding readers to tackle on their own, and Yellow Back Books are for older, more fluent readers to enjoy. 'If I Ran the Zoo' belongs to the Yellow Back Book range. ...Show more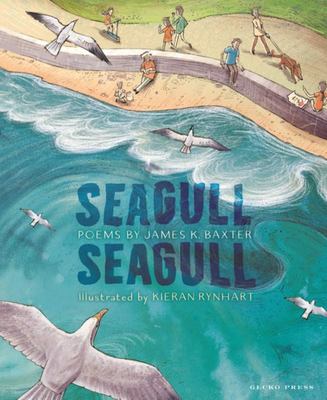 $30.00
NZD
Category: Children - Poetry
A new gift edition of James K Baxter's classic poems for children, illustrated by Kieran Rynhart. The poems in Seagull Seagull are light and easy read-alouds for classrooms or with toddlers-on-the-couch. James K Baxter wrote these poems when he was teaching in Lower Hutt in the 1950s. Successful in the classroom, they have been regularly reprinted in anthologies and collections and remain popular for their accessible rhythms, humour, and quintessentially New Zealand settings. This new gift edition of Baxter's poems is illustrated by Kieran Rynhart in dramatic spreads and beautifully drawn details. ...Show more
$48.00
NZD
Category: Children - Poetry
A gorgeously illustrated introduction to poetry for children, featuring poems about everything from science, sport, and space, to friendship, family, and feelings. This thoughtfully crafted anthology is perfect for children new to verse, and for young poetry fans seeking out new favourites. Explore poet ry from a diverse selection of contemporary and historical poets, covering a broad range of topics - from personal subjects like emotions and family, to the wonders of the natural environment. Carefully selected works encourage children to see the poetry in everything, and to embrace the beauty of their everyday lives. Prompts and activities inspire children to create their own poetry, and devices like rhyme, repetition, and alliteration are introduced and explained in a fun and accessible manner. ...Show more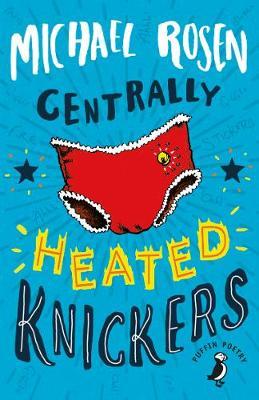 $18.00
NZD
Category: Children - Poetry
Discover the weird and wonderful world of martians, woolly saucepans and centrally heated knickers in 100 poems about science and technology from the delightfully irreverent, Michael Rosen.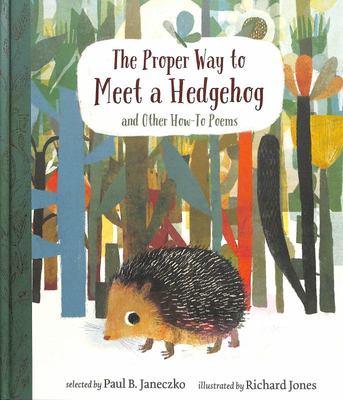 $28.00
NZD
Category: Children - Poetry
Toast a marshmallow, be a tree in winter, read braille -- Paul B. Janeczko and Richard Jones invite you to enjoy an assortment of poems that inform and inspire. Today I walked outside and spied  a hedgehog on the hill. When she and I met eye to eye, she raised up straight and still. Be they practica l (how to mix a pancake or how to bird-watch) or fanciful (how to scare monsters or how to be a snowflake), the poems in this book boast a flair and joy that you won't find in any instruction manual. Poets from Kwame Alexander to Pat Mora to Allan Wolf share the way to play hard, to love nature, and to be grateful. Soft, evocative illustrations will encourage readers to look at the world with an eye to its countless possibilities.   Contributors include:   Kwame AlexanderCalef BrownRebecca Kai DotlichMargarita EngleRalph FletcherDouglas FlorianHelen FrostMartin GardnerCharles GhignaNikki GrimesAnna E. JordanKarla KuskinIrene LathamJ. Patrick LewisMarjorie MaddoxElaine MagliaroPat MoraChristina RossettiMonica ShannonMarilyn SingerRobert Louis StevensonCharles WatersApril Halprin WaylandSteven WithrowAllan Wolf ...Show more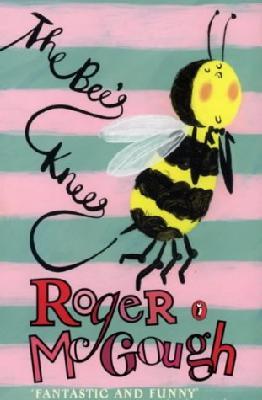 $16.95
NZD
Category: Children - Poetry | Reading Level: 7+
Ever seen a bee slip?Ever kissed a bee's lip?Ever told a bee stop?Ever spun a bee's top?Ever heard a bee sneeze?Ever tickled a bee's knees?Nor me.Roger McGough knows all about shocked sharks, making silly wishes, tickling bees' knees and much more. These brilliant, brand new and exciting poems from ever yone's favourite poet really are the bee's knees! ...Show more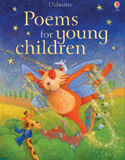 $18.00
NZD
Category: Children - Poetry
This is a beautifully illustrated anthology, with a selection of poems ranging from classic poets like Roald Dahl and Lewis Carroll and exciting new contemporary poets. The poems cover many different themes and moods, and are chosen to show children how inspiring and magical poems can be, making this a perfect introduction to the world of poetry. From Shakespeare to Spike Milligan, from bouncy limericks to beautiful nature poems and enthralling stories, every kind of poem is here for children to enjoy again and again. First published 2006. ...Show more