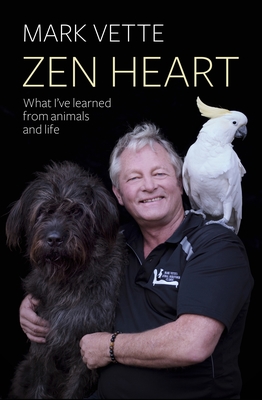 $40.00
NZD
Category: Biography / Memoir
A cheeky baboon, a cockatoo sending a heading dog out to round up sheep, a family of pukekos crossing the road, a dog saying 'bugger', an octopus taking a photo. Think of an ad you love, or a New Zealand-made movie, and if it has an animal in it chances are Mark Vette was behind it. He's trained almost every species you can think of. But the famous animal behaviourist and trainer who captured global attention with 'Dogs Who Drive Cars' and 'Dogs Who Fly Planes' is not just an animal maestro. He's a long-time Buddhist, who brings to his relationships with animals a true emotional bond, enormous respect, and the sure knowledge that we humans are just one piece of this great, interconnected puzzle we call Life on Earth. This is his story, and the stories of the animals he has worked with over the decades. From a classic Kiwi childhood of outdoor activities and sport, with plenty of time on the farm, through a growing conviction that killing animals wasn't for him, to his embracing of Buddhism and his developing work with animals of all kinds, Mark's life and beliefs unfold in a thoroughly relatable way - with jaw-dropping and laugh-out-loud moments thrown in. ...Show more
$90.00
NZD
Category: Animals
A magnificent tribute to the New Zealand horse, documenting its pivotal role in the development of the early colony, in farming, transport, war, sport and in our affections. Writer Deborah Coddington and photographer Jane Ussher capture the strength, beauty and mystery of the horse across New Zealand, f rom bareback beach riders in the far north and huntsmen in Hawke's Bay, to the Otago high country, the stud farms of the Waikato, the wild horses of the Kaimanawas, film horses, dressage horses and many, many more. Warmly and expertly written, and including a range of historical images, this magnificent book is brought to startling life by the astounding photographs of Jane Ussher. ...Show more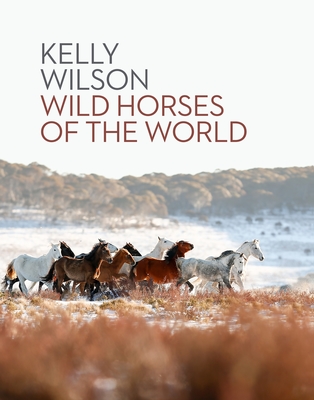 $60.00
NZD
Category: Animals
Wild horses have been an important part of wildlife on Earth for centuries, yet many herds now face serious threats - and very few people can claim to have seen them galloping free across the plains, or scaling mountain passes. Kelly Wilson has. For this book, she spent years researching the world's wil dest herds, travelling the globe and living among them. From the remote forests of Canada and snowcapped mountains of America, to the unforgiving deserts of Australia and windswept beaches of New Zealand, Kelly has captured a raw and honest portrayal of these animals - their rugged beauty, their unique way of life, and the harsh, yet picturesque landscapes they call home. Live the adventure alongside her, as Kelly looks into the secret lives of wild horses, how their populations are managed, and the many hardships they must overcome in their fight for survival.   ...Show more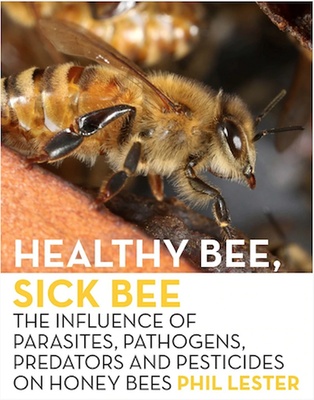 $30.00
NZD
Category: Animals
Phil Lester's first book, The Vulgar Wasp, was about one of the world's most hated insects. His second is about just the opposite – the honey bee, arguably one of our best-loved six-legged creatures. People have revered honey bees for centuries. Today we celebrate them with toys, postage stamps and camp aigns to raise awareness; we dress up in large bee suits to protest the use of pesticides; we've even sent bees into space and watched as they adjusted to microgravity. Bees are one of the world's most efficient pollinators. Their work is vital to the success of many food crops, and hence to the world's economy. So we need to take seriously any threats to their health – including parasites, pathogens, predators and pesticides – and, guided by evidence at every turn, find a way to minimise harm and keep bees thriving. As Healthy Bee, Sick Bee shows, this is no small task. In this book, entomologist Phil Lester explores the wonderfully complex and sometimes brutally efficient life history of honey bees, and the problems they face in New Zealand and around the globe. What causes a beehive to collapse? Are pesticides as big a problem as they appear? What can we do to improve the health of our honey bees? With intelligence, insight and entomologist jokes, Healthy Bee, Sick Bee tells the story of this much-loved little insect and offers new ways of thinking about how to ensure they will stick around in the future. ...Show more
$30.00
NZD
Category: Animals | Series: Animal Happiness Ser.
Pigs rock And more and more people -- including superstars such as George Clooney and Miley Cyrus -- have discovered all the delightful characteristics that make them such endearing pets. Pigs are smart, they can learn tricks, they're actually incredibly clean, and they're communicative, social animals. Oink is celebration of these wonderful creatures and the perfect gift for anyone who has ever fallen under a pig's spell Featuring memorable quotes from people such as Winston Churchill, George Bernard Shaw, John Howard, Shelley Duvall and A.A. Milne, each accompanied by a beautiful photograph, this is a book that's guaranteed to make you smile. ...Show more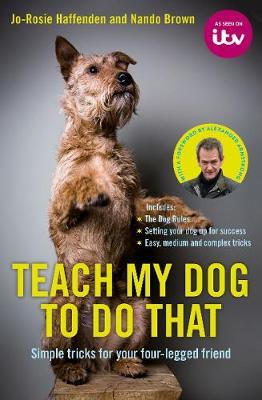 $20.00
NZD
Category: Animals
Join Jo-Rosie Haffenden and Nando Brown, the animal trainers from ITV's Teach My Pet To Do That, as they reveal how any dog can learn new tricks This simple, practical guide will have you and your pooch mastering the basics of trick training in no time and opening up a whole new world of fun for both of you. Whether they're shy and retiring, or love the limelight, there's something for every type. Trick-training is a great way to get to know your dog better, deepen your bond and help keep them keep fit and stimulated. Full of hints, tips and photographs and taking you from the very simplest training fundamentals to show-stopping tricks like "Dog Yoga" and "Tidy Your Toys", the only limit to where you end up is your imagination. ...Show more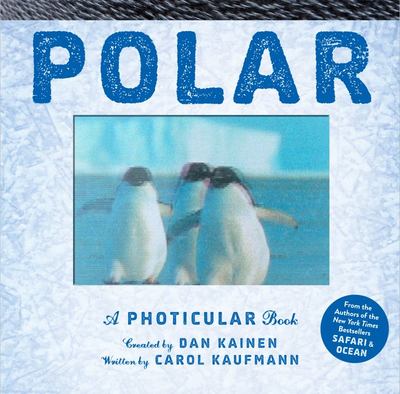 $65.00
NZD
Category: Animals | Series: Photicular
Take a stunning journey to the ends of the earth through the colorful, fluid motion of Photicular® technology. A phenomenon first seen in the bestsellers Safari and Ocean, Photicular technology uses sliding lenses and video imagery to display realistic living motion in the pages of a book. It's like a m ovie in your hand. Penguins waddle in their irresistibly happy way. A walrus lumbers across the snowy landscape. There's a polar bear with her lively cubs. A beluga whale, breaching. A team of sled dogs sprinting directly at the viewer. And the miracle of the Northern Lights, shimmering like a silk rainbow through the star-filled night. National Geographic writer Carol Kaufmann brings the reader along on a voyage to the North and South Poles, and writes a lively and informative essay for each image, including vital statistics for each animal, such as their size, range, habitat, and more.   ...Show more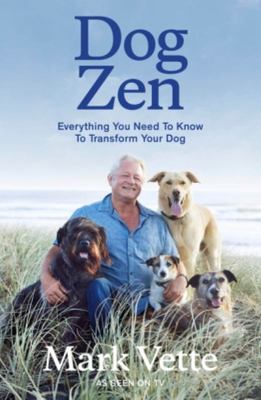 $48.00
NZD
Category: Animals
World-renowned dog behaviourist and psychologist Mark Vette (of Driving Dogs and Flying Dogs fame) shows you how to transform your dog and create a harmonious life-long bond. This book looks at how the dog evolved from the wolf, and the ancient co-evolved bond that exists between humans and dogs, before explaining how to get your dog into a fundamental calm 'learning state' so you can encourage the behaviours you want from your pet. Mark then explains how to train your new puppy, and if you have an older dog that wasn't trained properly at that crucial early stage, how to correct each of the top ten behavioural problems that occur. Drawing from Mark's own life and experiences there are case studies throughout with beautiful photographs of these amazing animals. The top ten problems are- 1. Hyperactivity 2. Phobias 3. Excessive submission 4. Dog-to-dog aggression 5. Dog-to-human aggression 6. Barking 7. Separation distress 8. House training 9. Destructive behaviours 10.Recall This book is absolutely packed with information. It is a comprehensive practical guide combining the latest cognitive science with modern, loving, training techniques. ...Show more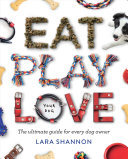 $33.00
NZD
Category: Animals
Lara Shannon is a dog lover. Spending her days working (and playing) with dogs as a dog trainer, and as part of her TV show Pooches at Play on Australia's Network 10, she knows just what a dog needs. In this go-to guide, Lara shares her expertise on how to help your dog live their life to the fullest, c overing everything from puppyhood until the end of life across three easy chapters: 'Eat', 'Play', 'Love'. The 'Eat' chapter includes DIY healthy dog food recipes, information on dog health and diets. The 'Play' chapter covers tips on dog training, behaviour and lifestyle issues, as well as a section on dog tricks. And, finally, in the 'Love' chapter Lara talks about things to consider before getting a dog through to travelling with dogs, and options when your dog becomes ill or passes away. In Eat, Play, Love (Your Dog), Lara will help you to understand why dogs do what they do, so you can enjoy a full and happy life together with your 'furever' pals.   ...Show more
$48.00
NZD
Category: Animals
A comprehensive guide to puppy training by Mark Vette, of Pound Pups to Dog Stars fame. Mark's first book Dog Zen had just 40 pages on puppies - this book goes into full detail about all ages and stages, and how to do the right thing at the right time. Following a quick look at the role of pups within the wolf pack, and how dogs evolved from wolves, this book gives a day-by-day, week-by-week guide to the fundamentals of training your puppy and building a happy lifelong bond between the two of you. Mark stresses the importance of the formative period (1-4 months) to instill good habits in your puppy, then shows you exactly how to do so and when to teach each skill. Includes chapters on choosing a puppy, forming a bond with your pup, training foundations (equipment and techniques), basic commands (like sit, heel and stay), what to train in which weeks of age, house training, socialisation, teaching them not to bite or indulge in continual barking, jumping up or other anti-social behaviours. It is a detailed and practical guide combining the latest cognitive science with modern, loving, training techniques. Illustrated with irresistible puppy photos (by renowned animal photographer Rachael McKenna), plus down-to-earth how-to shots of the training methods. ...Show more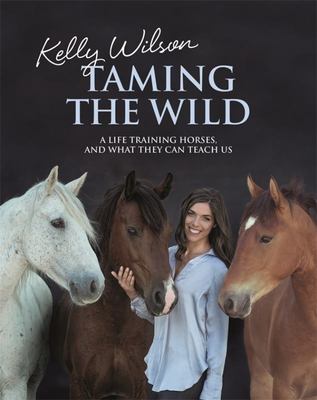 $48.00
NZD
Category: Animals
Wild Kaimanawas set her on a journey of self-discovery, teaching her not only the language of horses, but the powerful impact they can have on our lives. In Taming the Wild, Kelly Wilson shares her training philosophies for creating happy horses that love their lives among humans. From learning how to r ead a horse's body language to taming a horse and starting it under saddle, this book is the ultimate how-to guide for everyday people training their own horse, whether wild or domestic. It is also the personal, uplifting story of the 24 wild horses Kelly helped save from slaughter during the 2018 Kaimanawa muster, and the experience of mentoring 10 riders as they tamed their very first horses. Full of breathtaking photography, Taming the Wild will educate and inspire novice and experienced riders alike, or anyone who wants to better understand the wild ways of these exquisite creatures. ...Show more
$30.00
NZD
Category: Animals | Series: Animal Happiness Ser.
Penguins. We love them. They are instantly recognizable. Seemingly upright caricatures of us, it is easy to bond with these black and white 'little people.' They have become perennial favourites of cartoonists, because they are fun. Comical. They put a smile on our faces. Of course, real penguins are a lot more than just funny. They are tough. Penguins are the world's only '100-degree birds, ' breeding in environments with temperatures from -60C to +40C (-76F to 104F). They can dive to great depths and exist for long periods in water so cold that it would kill us within minutes. They have all the grace and agility of ballet dancers in water, but it is the way they comport themselves on land that so endears them to us: they waddle. This compilation of quotations about penguins - each quote accompanied by gorgeous photography - keeps the focus on fun. You can dip in and out of the book at your leisure, but also read it from cover to cover for some added pleasure. The intention of Waddle is to put a grin on your face and a warm feeling in your heart - all thanks to these delightful creatures that don't just walk, but waddle. ...Show more