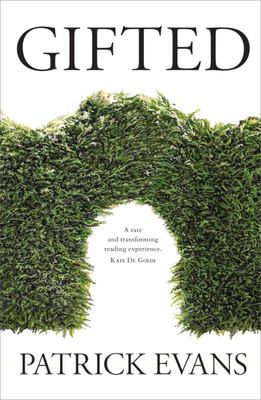 Gifted
by Patrick Evans
$33.00
NZD
Category: NZ - Fiction | Reading Level: Very Good
One day in 1955 the 'father of New Zealand fiction' finds a young woman on his doorstep. A writer herself, she has recently emerged from a lengthy spell in hospital and is looking for somewhere safe to live and write. Somewhat to his own surprise, not to mention discomfort, he takes her in.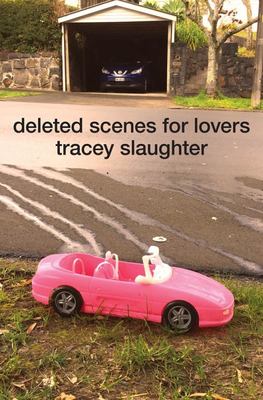 $29.99
NZD
Category: NZ - Fiction | Reading Level: near fine
"The knowledge of everyone they're about to hurt is not an element easy to breathe in. They're the lovers. You can blame them now, if you want to. That's your choice: this is the director's cut." Seventeen powerful stories of contemporary New Zealand life from a writer whose penetrating gaze reveals the full experience of her characters' lives tragic, comic, rich. ...Show more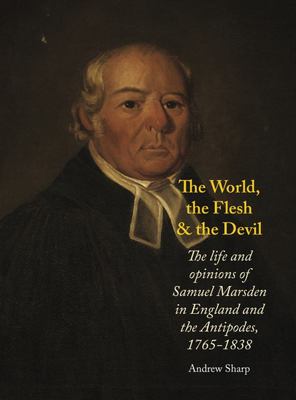 $74.99
NZD
Category: NZ - Biography
New Zealanders know Samuel Marsden as the founder of the missions that brought Christianity (and perhaps sheep) to New Zealand. Australians know him as 'the flogging parson' who established large landholdings and was dismissed from his position as magistrate for exceeding his jurisdiction. English reade rs know of Marsden for his key role in the history of missions and empire. In this major biography spanning research, and the subject's life, across England, New South Wales and New Zealand, Andrew Sharp tells the story of Marsden's life from the inside. Sharp focuses on revealing the powerful evangelical lens through which Marsden understood the world. By diving deeply into key moments - the voyage out, the disputes with Macquarie, the founding of missions - Sharp gets us to reimagine the world as Marsden saw it: always under threat from the Prince of Darkness, in need of 'a bold reprover of vice', a world written in the words of the King James Bible. Sharp takes us back into the nineteenth-century world, and an evangelical mind, to reveal the past as truly a foreign country. ...Show more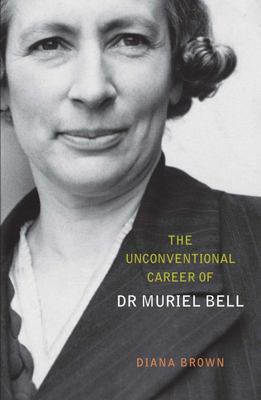 $35.00
NZD
Category: NZ - Biography
Whether or not you have heard of pioneering nutritionist Muriel Bell, she has had a profound effect on your health.Appointed New Zealand's first state nutritionist in 1940, a position she held for almost a quarter- century, Muriel Bell was behind ground-breaking public health schemes such as milk in sch ools, iodised salt and water fluoridation. The first woman in New Zealand to be awarded the research degree of Doctor of Medicine (MD), in 1926, her subsequent pioneering research on vitamins and minerals helped to prevent deficiency diseases, and later, optimise health. Bell's early research into fats and cholesterol tackled the complexity of nutrition-related aspects of coronary heart disease.At the base of her commitment to science lay a deep social concern, especially for women and children. In service to this cause Muriel Bell worked tirelessly. As a lecturer in physiology from 1923 to 1927, she had been one of the first women academics at Otago Medical School. In 1937 she became a foundation member of the Medical Research Council, serving for two decades while simultaneously she was the sole woman on the Board of Health. Her nutritional advice - common sense to us today but revolutionary at the time - was to eat more fruit, vegetables and milk products and to cut down on sugar, fat and meat.Muriel Bell was a trailblazer by anyone's definition, unswervingly committed to the understanding that we are what we eat; that nutrition is a cornerstone of individual and public health. Diana Brown tells the story of this extraordinary woman in this long-overdue biography. ...Show more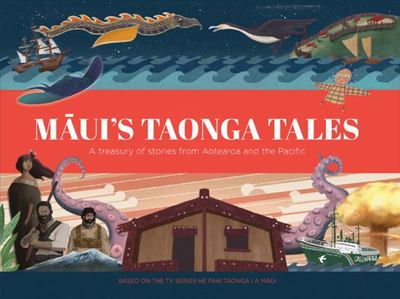 Maui's Taonga Tales
by David Brechin-Smith; Stephanie Tibble
$30.00
NZD
Category: NZ - Children - 5 to 8 | Series: Maui's Taonga Tales
Aimed at children aged seven to eleven, this book's lively stories tell the tales of some of the taonga held at Aotearoa New Zealand's famous national museum, Te Papa, through appealing text and fantastic illustrations.  The book's pūkōrero, or story teller, is Māui, the great Pacific hero and trickster . The stories are from both long ago and recent times and have been chosen in consultation with Te Papa's mātauranga Māori curators and the relevant iwi. They range from how Ruhia's kaitaka, or cloak, saved the life of a young boy and why the band Herbs wrote a song about nuclear testing in the Pacific to Huria Matenga and the Shipwreck, Rata and the Children of Tane, Willie Apiata and the Tough Decision, Hinemoa and Tutanekai, Te Paea and the Ghost Waka, Kahe's Epic Swim, Heni and the Battle of Gate Pa, Kupe and the Giant Wheke, and Tane and the Kete of Knowledge. Each story is told via illustrations created by young Māori artists; some have illustrated stories from their own iwi. The book is linked to the TV series He Paki Taonga i a Māui, funded by Te Mangai Paho. Also avaiable in Te Reo Maori as He Paki Taonga i a Māui. ...Show more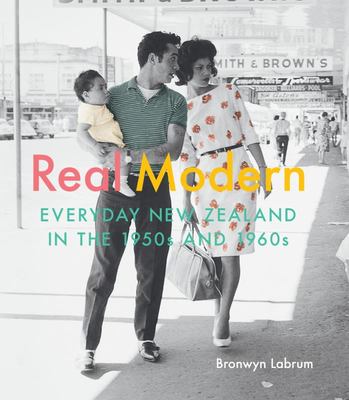 $74.99
NZD
Category: NZ - History | Reading Level: very good
The decades of the 1950s and '60s continue to exert a powerful fascination, as seen in the lasting popularity of Mad Men, Crown Lynn collectibles and mid-century design. In New Zealand, these years have been remembered in popular culture as a 'golden age' of God, Queen and Country, full employment, the baby boom, Sir Edmund Hillary and 'Ladies, a plate!' - as well as the birth of the teenager and the seedbed of later change. But what was life really like? Real Modern tells a vibrant and varied story of real life in this compelling era through images and, above all, objects. It is a rich compendium of the things that New Zealanders acquired and desired, that they used at school, work or play, and that they wore and saw around the country. Accompanied by lively and expert text by author Bronwyn Labrum, these objects evoke everyday life and offer insight into the social, political and cultural history of postwar New Zealand. Featuring hundreds of stunning new photographs from Te Papa, New Zealand's national museum, and collections nationwide, Real Modern is a celebration of the things of the 1950s and '60s and the people who used them. It is a fresh and nuanced view of these familiar yet surprising times. ...Show more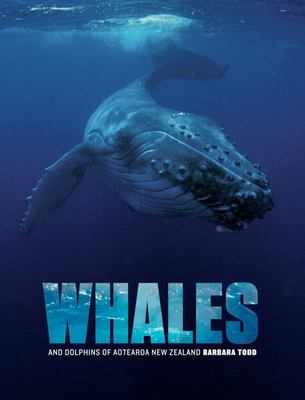 $50.00
NZD
Category: NZ - Natural History
Richly illustrated, entertaining and highly educational, Whales | Tohora brings the fascinating underwater world of cetaceans to life with a special focus on the whales and dolphins of the South Pacific. For centuries whales have captured our imaginations and ignited our emotions. We have revered and my thologised them, hunted them to the brink of extinction and passionately protected them. But how much do we really know about whales? Based on the hugely popular, internationally touring Te Papa exhibition 'Whales | Tohora' (a.k.a. 'Whales: Giants of the Deep'), this all-new book brings these majestic marine mammals and their underwater world to life, with a special focus on the whales and dolphins of the South Pacific. From the first richly illustrated, entertaining chapter, readers are immersed in the salty sea – the home of the whales – to explore their amazing diversity, biology and adaption to life in the oceans. Throughout the book, hundreds of breath-taking photographs, historical pictures, astonishing facts and figures and informative illustrations and diagrams bring the whale world to life. Here, too, are stories from people whose lives have been inextricably linked with whales – from legendary South Pacific whale riders to international whale scientists to conservationists to former whalers and their families. A powerful combination of storytelling, science and culture reveals the relationship between whales and humans, now and into the future. ...Show more
$25.00
NZD
Category: Children - Reference
Set in New Zealand in the 20's / 30's , a young boy goes to live with his aunt and cousin following the death of his father. He begins work on a school history project which uncovers a family tragedy and a hero in the household. Based on the true sinking of the SS Penguin, a sometimes forgotten NZ ma ritime disaster, and on the reallife heroine of the day, Ada Hannan. ...Show more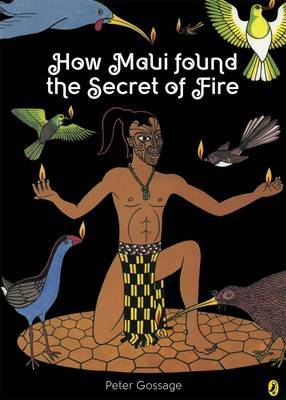 $20.00
NZD
Category: NZ - Childrens Picture Books
Maui the trickster wants to know what will happen if he puts out all the fires in his pa. When his people wake they are very angry and Maui must go to the volcano to visit Mahuika, the goddess of fire. Peter Gossage's superbly retold stories of Maui are now New Zealand classics.
$40.00
NZD
Category: NZ - Biography
This book is about my making sense here, of my becoming and being Pakeha. Every Pakeha becomes a Pakeha in their own way, finding her or his own meaning for that Maori word. This is the story of what it means to me. I have written this book for Pakeha - and other New Zealanders - curious about their sen se of identity and about the ambivalences we Pakeha often experience in our relationships with Maori. A timely and perceptive memoir from award-winning author and academic Alison Jones. As questions of identity come to the fore once more in New Zealand, this frank and humane account of a life spent traversing Pakeha and Maori worlds offers important insights into our shared life on these islands.       Author Biography: Alison Jones is an educational researcher and a Professor in Te Puna Wananga, the School of Maori and Indigenous Education at the University of Auckland. Her first book with Kuni Kaa Jenkins, He Korero: Words Between Us - First Maori-Pakeha Conversations on Paper (Huia, 2011), won the Nga Kupu Ora Maori Book Awards, the PANZ Book Design Award, and the Best Book in Higher Education Publishing (Copyright Licensing New Zealand) in 2012. Tuai: A Traveller in Two Worlds, co-authored with Kuni Kaa Jenkins, won best illustrated nonfiction book at the 2018 Ockham New Zealand Book Awards. ...Show more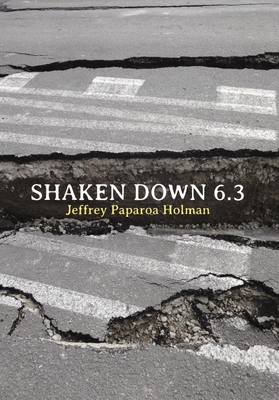 $20.00
NZD
Category: NZ - Poetry / Plays
Jeffrey Paparoa Holman is an acclaimed poet, historian and teacher. His first major collection, As Big as a Father, was shortlisted in the 2003 Montana New Zealand Book Awards, and his next, The Late Great Blackball Bridge Sonnets, was warmly received by reviewers and readers alike. David Eggleton wrote of that volume, 'Holman affirms the working class spirit...his poems are vivid with imagery. This is poetry as local history and vice-versa.' The late Harvey McQueen, clsing Jeffrey's most recent collection, Fly Boy (Steele Roberts, 2010), writes, 'I'm at home again, enriched by Holman's enthusiasm, rapture, questioning, explanation. His volume is an example of why I like poetry and poets who make it'. Jeffrey's most recent work of history is Best of Both Worlds: The Story of Elsdon Best and Tutakangahau (Penguin 2010). He was recently the 2011 Writer in Residence at the University of Waikato, Hamilton. He lives in Christchurch and is a senior adjunct fellow in the School of Humanities at the University of Canterbury. ...Show more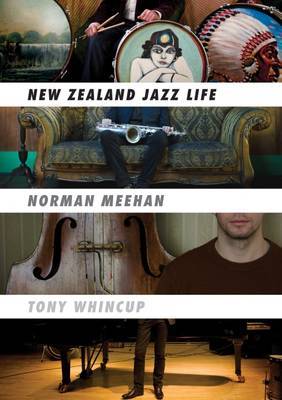 $40.00
NZD
Category: NZ - Reference
Drawing on 39 interviews with leading New Zealand jazz musicians, New Zealand Jazz Life is a ground-breaking survey of the vibrant local scene. In best jazz style, eight solos - first-person portraits of major musicians - alternate with ensemble passages that enlarge on the key themes: discovering jazz learning to play starting a career living and working as a musician overseas what it means to play black American music in New Zealand the emergence of a New Zealand sound the state of jazz in contemporary New Zealand what jazz in New Zealand needs to go forward New Zealand Jazz Life is essential and inspiring reading for musicians and fans, and a fascinating insight into the opportunities and predicaments encountered by practitioners of any art form in New Zealand. ...Show more