$48.00
NZD
Category: Music - Instruments
From Jimi Hendrix to Ed Sheeran, every guitar hero started somewhere - so stop dreaming and start playing! Covering acoustic and electric, this book includes everything you need to know, from choosing your instrument and reading guitar tab, to using amplifiers and effects. Easy-to-follow lessons take y ou through all the steps to becoming a great guitar player: from tuning for beginners to advanced techniques for experienced players such as fingerpicking and two-handed tapping. Pick up guitar theory along the way including rhythm, chords, and scales, and how to fine-tune your playing for blues, pop, rock, and more. Beginner's Step-by-Step Guitar also helps you take your music to the next level with practical tips on forming a band, recording, and playing gigs. Whether you want to play along with your favourite songs at home or rock out onstage, this is the ultimate step-by-step guide to guitar greatness. With superb photography, easy-to-understand tips and tricks, and free downloadable tutorial videos accompanying each session, you will learn how to play the guitar like a pro and hit all the right notes. ...Show more
$33.00
NZD
Category: Music - Instruments
First published in 2010, Ultimate Star Guitars, the first illustrated history of iconic guitars and their owners, is now expanded to include 32 additional instruments.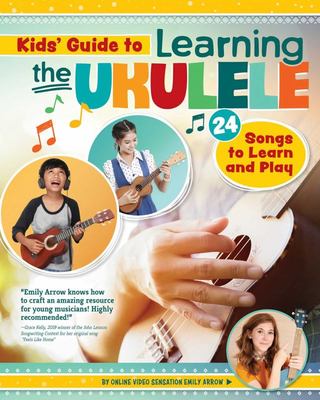 $30.00
NZD
Category: Music - Instruments
The benefits of music are monumental Ukuleles are the perfect first instrument for kids to learn to play, and this book will show them why and how. Filled with basic instructions for holding positions, tuning, basic chords, and more, children will then learn and practice 24 songs, games, and activities. From songs about counting to songs about yoga, each exciting musical activity provides a rich and playful learning experience kids will love Kid's Guide to Learning the Ukulele is a must-have musical journey for children and parents or teachers alike - no prior experience or knowledge needed Author Emily Arrow has over 10 years of experience working with children and teachers in music education. An award-winning children's songwriter, an official Kala Brand Music Co. artist, and popular YouTube personality, her work has also been featured on SiriusXM's Kid's Place Live, as well as Sesame Street Studios. ...Show more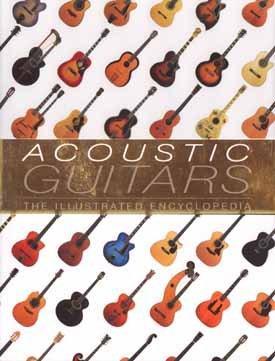 $0.00
NZD
Category: Music - Instruments
A treasure trove of instrument information and unique pictures for every guitar aficionado or music fan. The comprehensive and informative text is in a clear A-Z format organized by brand name, and written by the world's leading authorities.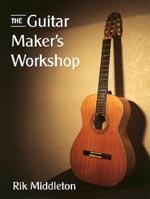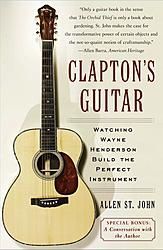 $36.00
NZD
Category: Music - Instruments
New York Times bestselling author Allen St. John started off looking for the world's greatest guitar, but what he found instead was the world's greatest guitar builder. Living and working in Rugby, Virginia (population 7), retired rural mail carrier Wayne Henderson is a true American original, making Am erica's finest instruments using little more than a pile of good wood and a sharp whittling knife. There's a 10-year waiting list for Henderson's heirloom acoustic guitars - and even a musical legend like Eric Clapton must wait his turn. Partly out of self-interest, St. John prods Henderson into finally building Clapton's guitar, and soon we get to pull up a dusty stool and watch this Stradivari in glue-stained blue jeans work his magic. The story that ensues will captivate you with its portrait of a world where craftsmanship counts more than commerce, and time is measured by old jokes, old-time music, and homemade lemon pies shared by good friends. ...Show more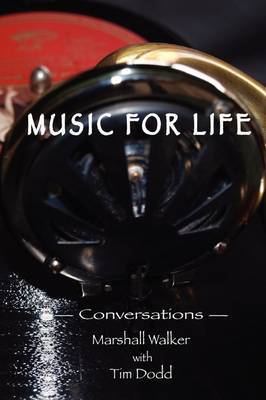 $68.00
NZD
Category: Music - Instruments
'From Mozart to Villa-Lobos and South African pop, Dodd brings out Walker's gift for illumination; best of all, these conversations have you searching out new-found fare as well as hearing familiar and forgotten music anew'. -- William Dart 'A wide-ranging and catholic view of the music-listening experi ence for our time - Walker is an ideally active listener, with Dodd an equally ideal interlocutor'. -- Martin Lodge Born and educated in Scotland, Marshall Walker lectured in English and American literature at Glasgow University from 1965 to 1980 after a spell at Rhodes University in South Africa. From 1981 until 2006 he was Professor of English at the University of Waikato in New Zealand. As Dean of Humanities he initiated and oversaw the establishment of Music at the University. An occasional broadcaster on music and literature, he introduced, for Radio New Zealand and the Australian Broadcasting Corporation, concerts of the 2005 Sydney Sibelius Festival in which Sibelius's symphonies were performed by the Sydney Symphony Orchestra conducted by Vladimir Ashkenazy. He lives in Hamilton, New Zealand, with his wife, the Brazilian writer, Claudia Pacce. Senior Music Producer for Radio New Zealand Concert, Tim Dodd was born and raised in Dunedin, New Zealand. His degree is in Physics but his primary passion was always for music. He landed his dream job at Radio New Zealand in 1990 and he's been there ever since, overseeing the broadcast and recording of live concerts and producing countless spoken features about music. Included among these are many interviews he has conducted with New Zealand and international musicians such as the pianist and writer Charles Rosen, violinists Shlomo Mintz and James Ehnes, American composer Ellen Taaffe Zwilich, cellist Raphael Wallfisch, jazz bass player Dave Holland and Brazilian guitarist and composer Egberto Gismonti. He lives in Auckland, New Zealand, with his wife and children. For over twenty years the two friends have been talking to each other about music. Tim Dodd produced Walker's award-winning Letters to Sibelius for Radio New Zealand Concert, the programmes reaching listeners in Australia and Scotland as well as New Zealand and forming the basis of Walker's book, Dear Sibelius: Letter from a Junky published by Kennedy and Boyd in 2008. The Music for Life conversations that followed were broadcast by Radio New Zealand in December 2009, but the talk went on. This book presents the ongoing conversations in the hope that readers will like to join in. ...Show more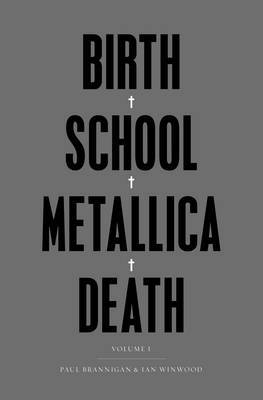 $37.00
NZD
Category: Music - Instruments
Metallica have sold in excess of 100 million albums and won seven Grammys. Their journey from scuzzy Los Angeles garages to the stages of the world's biggest stadia has been an epic and often traumatic one, and one of the few truly great rock 'n' roll sagas. No music writers have been afforded greater a ccess to Metallica over the years than Paul Brannigan and Ian Winwood, two former editors of Kerrang. Having conducted hundreds of hours of interviews with the band, they have between them gained an unparalleled knowledge of the group's history and an insiders' view of how their story has developed: they have ridden in the band's limos, flown on their private jet, joined them in the studio, been invited to the quartet's 'HQ' outside San Francisco and shared beers and stories with them in venues across the globe. There are countless memorable stories about the band never before seen in print, tales of bed-hopping and drug-taking and car-crashes and fist-fights and back-stabbing that occur when you mix testosterone and adrenaline, alcohol and egomania, talent and raw ambition. Perceptive, emotionally attached, and intellectually rigorous, Birth, School, Metallica, Death will be the essential and definitive story of this extraordinary band. Volume I takes us from the band's inception through to the recording and eve of release of their seminal, self-titled, 1991 album. ...Show more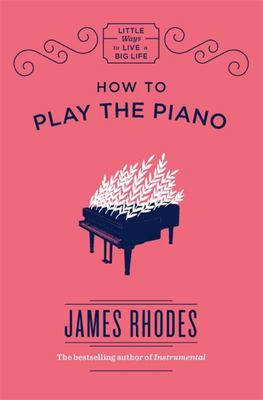 $28.00
NZD
Category: Music - Instruments
Learn to play one of Bach's most exquisite preludes in just 6 weeks, even if you have never played the piano before. An accessible and inspiring book by the pianist and international bestselling writer James Rhodes, who promises that it gives anyone with two hands, a piano or an electric keyboard and ju st 45 minutes a day the tools they need to learn to play Bach's Prelude No. 1 in C Major in 6 weeks, even if they know nothing about music and have never even touched a piano before.How often do we convince ourselves that it's just too late - too late to learn how to ride a bike, too late to know how to meditate, too late to travel the world... As we get older and time slips through our fingers like water, we become resigned, almost defeatist, about abandoning our dreams. For James Rhodes, after the inevitable "How many hours a day do you practice?" and "Show me your hands", the most common thing people say to him when they hear he's a pianist is "I used to play the piano as a kid. I really regret giving it up". Where does this mourned and misplaced creativity go? For Rhodes, it's still there to be tapped into by all of us, at any point. This inspirational book gives us the means to do this, by breaking up Bach's seminal Prelude No. 1 from the Well-Tempered Clavier into manageable segments, teaching us the basics of piano playing - how to read music, the difference between the treble and the bass clef, sharp and flat notes, how to practice etc.. - and encouraging personal interpretation in a way that is guaranteed to soothe the mind, feed the soul and unleash creative powers we didn't know we still had. All of this will culminate in an ability to perform one of Bach's masterpieces."If listening to music is soothing for the soul, then playing music is achieving enlightenment. It's going from kicking a ball around with a few pals to playing alongside Ronaldo." ...Show more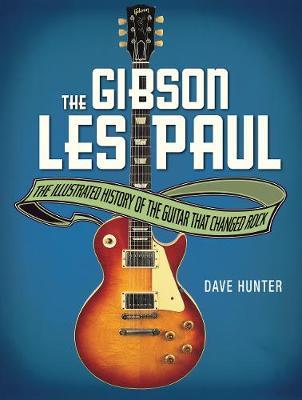 $33.00
NZD
Category: Music - Instruments | Reading Level: General Adult
The Gibson Les Paul is possibly the electric guitar most associated with rock 'n' roll. The result of a collaboration between Gibson's Ted McCarty and jazz guitarist Les Paul in response to the success of Fender's Telecaster, the Les Paul has gone on to become a prized instrument played by most of the g reatest guitarists in rock history.Now available in paperback, this massive, illustrated, history of the guitar examines its prehistory and origins, as well as its evolution in the 60-plus years since its 1952 introduction. In addition to the Standards and Customs that guitarists admire so much, author Dave Hunter also gives ample coverage to variations like Les Paul Juniors, Melody Makers, and SGs.You'll truly feel the music come to life with our profiles on players known for using Les Pauls through the years; including Hubert Sumlin, Carl Perkins, Eric Clapton, Mike Bloomfield, Peter Green, Paul Kossoff, Jimmy Page, Neil Young, Peter Frampton, Keith Richards, Bill F Gibbons, Bob Marley, Mick Ronson, Steve Jones, Johnny Thunders, Angus Young, and more.Illustrated throughout with studio photography of the guitars, candid and performance photography of the artists, and relevant memorabilia, this book is prefect for music lovers and guitar enthusiasts. ...Show more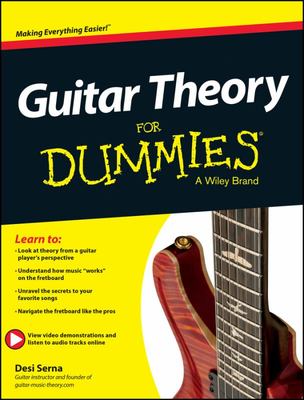 $39.99
NZD
Category: Music - Instruments
Serious about jamming, understanding, and creating guitar-driven music? Easy. With an approachable and engaging style, Guitar Theory For Dummies goes beyond guitar basics, presenting the guidance intermediate to advanced players need to improve their improvisational and compositional skills. Plus, with access to audio tracks and video instruction online you can master the concepts and techniques covered in the book. Key content coverage includes: pentatonic and major scale patterns; the CAGED chord system, chord progressions, and playing by numbers; roots, keys, and applying scales, plus modes and modal scales; intervals and chord extensions; popular song references and theory applications that help you understand how to play popular music and contemporary guitar styles, and create music of your own. This title also features companion audio tracks and video content hosted online at Dummies.com The expert instruction and easy-to-digest information provides comprehensive guidance on how to apply music theory concepts to fretted instruments If you already have a handle on the basics and want to know more about the building blocks and theory behind guitar music, Guitar Theory For Dummies has you covered. ...Show more