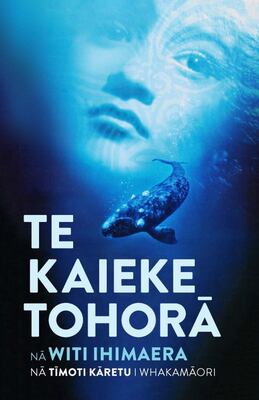 $26.00
NZD
Category: Children - Te Reo
Whakamiharo ana tera te tirohanga atu ki a ia, ki te kaieke tohora. I rere atu te wai i a ia, ka hamama tona waha kia taea ai te hau makariri te kupa iho. Ko ana karu e kohara ana i te ahurei. Korekoreko katoa ana te tinana i te rehu taimana. I runga i taua taniwha ano nei he tekoteko paku kua whakairot ia, e tino haura ana, e koratarata ana, e tu torotika ana. Ano nei na tona tino kaha, e to ake ana ia i te tohora ki te rangi . . . Ko Kahutia-te-rangi te kaieke tohora, te tipuna o nga iwi o Te Tai Rawhiti. I haere mai ia i Hawaiki, te kainga o nga Tawhito, ki te tai rawhiti o Aotearoa. No muri mai ko Kahu, te matamua o nga mokopuna tuarua a te whanau. I arohaina ia e ona whanaunga katoa engari ko tera i tino pirangi ia kia aroha atu, kaore i aroha atu - ara, ko tona tipuna tane tuarua.Kua rongo au i a Kui Putiputi e tiwe ana i te hau, 'E Kahu!'I te toia iho au e oku putu. Me tu rawa au ka wetewete. I moumou noa iho te wa ki tenei mahi engari he pai ake tera i te toromi. Riro atu ana nga putu i nga au pioi.Ka titiro ake au. I te kimi au i hea ke ra a Kahu. I hikitia ake au e nga ngaru ka tuku iho ano.Ka tiwaha atu au, 'E Kahu, kaua.'Kua tae ke atu ia ki te tohora, a, e pupuri ana i te kauwae.Mama noa iho te huri mai i te ao purakau ki te ao tuturu, mai i te whakatangi ki te whakakata. Ko tenei pukapuka ko Te Kaieke Tohora ka whakamanaru i te kaipanui ahakoa pehea te pakeke. ...Show more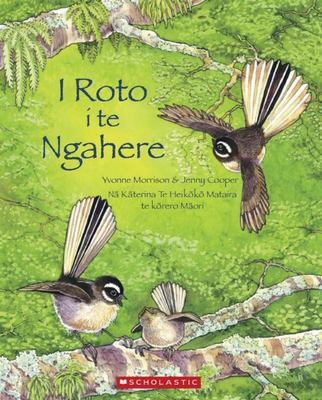 $19.00
NZD
Category: Children - Te Reo
A retelling of Olive Wadsworth's traditional counting rhyme 'Over in the meadow', featuring New Zealand flora and fauna.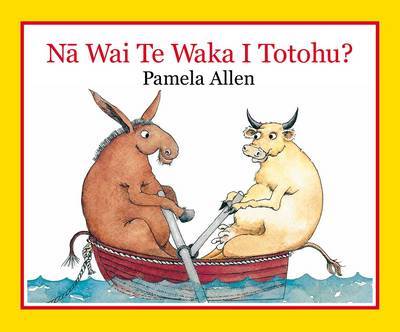 $18.00
NZD
Category: Children - Te Reo
The popular children's picture book Who Sank the Boat? is now translated into te reo Ma-ori. With the same beautiful illustrations as the original book, the te reo Ma-ori translation retains the humour, simplicity and fun of the original story, encouraging readers to decide which animal really did sink the boat. ...Show more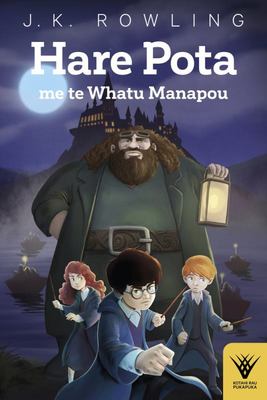 $25.00
NZD
Category: Children - Te Reo | Series: Hare Pota / Harry Potter
No te huringa o te kopaki, i tana ringa e wiri ana, ka kite iho a Hare i tetahi hiri-wakihi waiporoporo e whakaatu ana i tetahi tohu kawai; he raiona, he ikara, he patiha me tetahi nakahi e karapoti ana i tetahi pu 'H' e rahi ana. Kaore ano a Hare Pota i paku rongo korero e pa ana ki Howata i te taenga haeretanga o nga reta ki a Mita H. Pota, i Te Kapata i raro i nga Arapiki, i te 4 o te Ara o Piriweti. He mea tuhi ki te wai kanapanapa i runga i te kirihipi ahua kowhai nei, i tere ra te kohakina e nga matua keke wetiweti o Hare, e nga Tuhiri. Heoi, i te huringa tau tekau ma tahi o Hare, ka papa mai tetahi tangata hitawe ake nei, a Rupehu Hakiri, me etahi korero whakamiharo: he kirimatarau a Hare Pota, a, kua whai turanga ia ki Te Kura Matarau o Howata. I te pukapuka tuatahi o nga tino korero ma nga tamariki a mohoa nei, ka whakamohio a Rana ratou ko Heremaiani, ko Tamaratoa, ko Ahorangi Makonara i a Hare me te kaipanui ki te Kuitiki me Tera-e-Mohiotia-ra, ki te whainga o te matarau me te oha mai i mua. I te whakaawenga o te whakawhitia ki te reo Maori e Leon Blake, ka timata te korero i konei. Turning the envelope over, his hand trembling, Harry saw a purple wax seal bearing a coat of arms; a lion, an eagle, a badger and a snake surrounding a large letter 'H'. Harry Potter had never even heard of Hogwarts when letters started arriving for Mr H. Potter, The Cupboard under the Stairs, 4 Privet Drive. In emerald-green ink on yellowish parchment, they were swiftly confiscated by Harry's grisly aunt and uncle the Dursleys. Then, on Harry's eleventh birthday, a great giant of a man called Rubeus Hagrid burst in with some astonishing news: Harry Potter is a wizard and he has a place at Hogwarts School of Witchcraft and Wizardry. In the first volume of one of the greatest children's stories of all time, Ron and Hermione, Dumbledore and Professor McGonagall introduce Harry and the reader to Quidditch and You-Know-Who, to the promise of magic and the inheritence of the past. Now inspirationally translated into te reo Maori by Leon Blake, the story starts here. ...Show more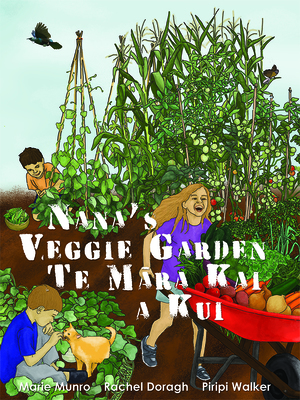 $25.00
NZD
Category: Children - Te Reo
New Zealand has the world's best summers and the magic of being a kid is still alive in kiwi backyards. This summer, Jacob, Max, Bella and Lucas help Nana grow an amazing summer garden, filling each and every day with lots of new learning and bunches of awesome memories Nana's garden it grows, and it gr ows from the tiny wee seeds, she plants in neat rows. Kei te tupu haere te mara a Kui, kei te tupu, kei te tupu he kakano iti i ruia mai, he rarangi, he momo, he rarangi, he momo Piripi Walker's translation has kept the words simple and clear, so the rhythm is right, and each sentece flows when delivered aloud. Rachel Doragh's dynamic illustrations incorporate related Maori words and phrases and bring the story to life in an authentic kiwi vegetable garden. ...Show more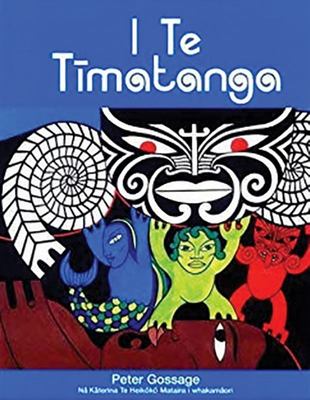 $19.00
NZD
Category: Children - Te Reo
A retelling of the Maori creation story in which the children of Rangi and Papa, tired of living in the dark, force their parents apart and allow light into Aotearoa. Suggested level: junior, primary.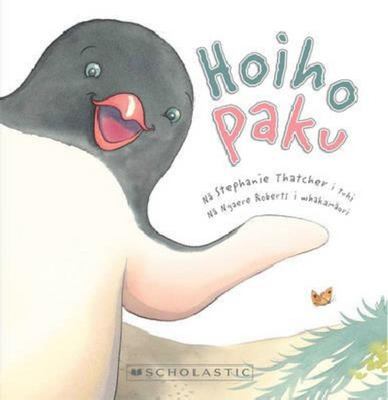 $19.00
NZD
Category: Children - Te Reo
On her first venture out of the nest, Little Hoiho admires the other birds around her and tries desperately to imitate them - with unfortunate results. But when she accidentally trips and falls into the water, she discovers that she is no longer awkward and clumsy - she is graceful and agile!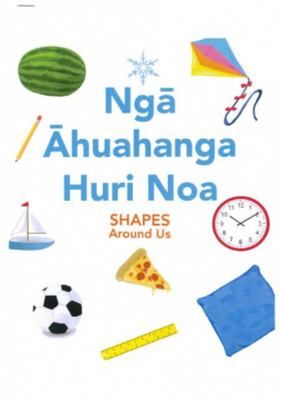 $15.00
NZD
Category: Children - Te Reo
This bilingual book showcases delightful illustrations highlighting shapes that surround us everyday -- we just need to find them! And just to keep the little one's on their toes, there is a bonus list of things to find to help with engagement and recall. English and Te Reo Maori.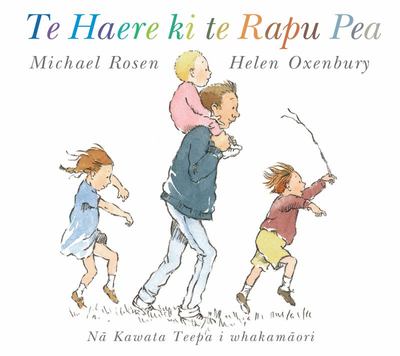 $22.00
NZD
Category: Children - Te Reo
The classic much-loved children's picture book We're Going on a Bear Hunt is now translated into te reo Maori. With the same beautiful illustrations as the original book, the English text has been translated into fun, rhythmical, onomatopoeic te reo Maori as children swish through long grass, splash thr ough water, squelch, stumble and tiptoe on their bear hunt. ...Show more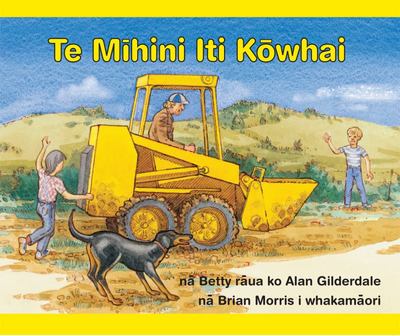 $22.00
NZD
Category: Children - Te Reo | Series: The Little Yellow Digger
Here is the classic story of The Little Yellow Digger translated into te reo Maori. The digger working in the garden next door gets stuck in the mud when it rains and needs some help from a bigger digger. A muchloved story, The Little Yellow Digger won the 2003 Storylines Gaelyn Gordon Award, which is g iven to a children's book that has been successful througout many years. ...Show more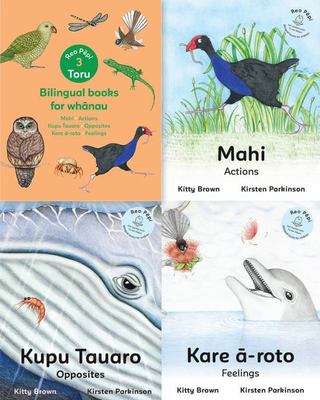 $50.00
NZD
Category: Children - Te Reo
Reo Pepi Toru Box set 3 introduces essential concepts for everyday use of Te Reo Maori and English. Includes three board books: Mahi (Actions) / Kupu Tauaro (Opposites) / Kare a-roto (Feelings)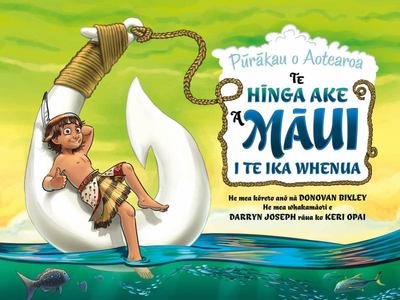 $20.00
NZD
Category: Children - Te Reo
Donovan Bixley re-tells the story of Māui fishing up North Island! The traditional tale but with Donovan's unique twist and trademark humour. The pictures will be bright and bring their own level of humour to the book. Darryn Joseph will ensure that the story is accurate and culturally appropriate, and will translate the story for the Te Reo edition. ...Show more