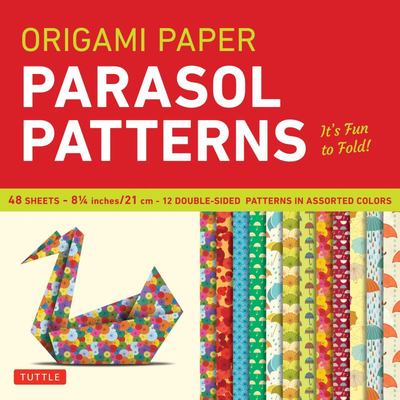 $12.00
NZD
Category: Craft - Papercraft
This origami pack contains 96 high-quality origami sheets printed with colorful parasol patterns. These striking patterns were chosen to enhance the creative work of origami artists and paper crafters. There's enough paper here to assemble amazing modular origami sculptures, distribute to students for a class project, or put to a multitude of other creative uses. This origami paper pack includes: 48 sheets of high quality origami paper Colorful stars and diamond patterns Double-sided color Large 8 1/4 x 8 1/4 inch squares Instructions for 8 original projects ...Show more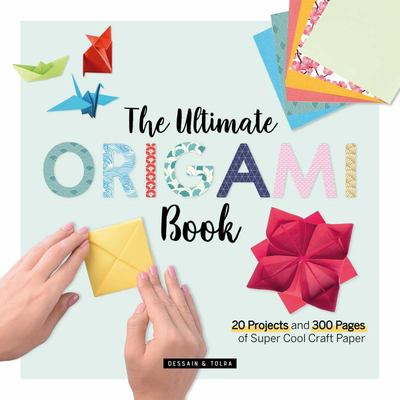 $35.00
NZD
Category: Craft - Papercraft
Everything you need to learn how to make origami is all right here From fish, flowers, and boats to butterflies, birds, and even Mount Fuji, this exciting, all-in-one origami book features 20 step-by-step projects with clear illustrations to show you how to make stunning paper creations. With every ori gami project comes a special border design that matches with beautifully patterned, high-quality craft paper in the back of the book so you know which one to use. With 184 colorful and perforated pages to easily pull out and fold, the possibilities are endless with this one-of-a-kind paper folding guide ...Show more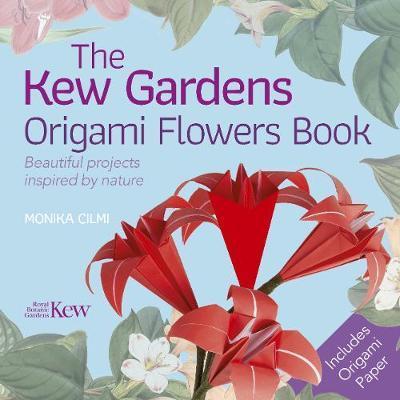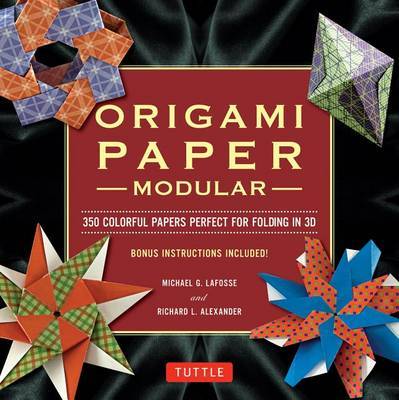 $50.00
NZD
Category: Craft - Papercraft
A single piece of artfully-folded paper is a wondrous object in the right hands. When multiple folded pieces are combined to form larger models--the results are truly astounding! Modular origami is the art and technique of folding multiple sheets of paper and then interlocking them to create composite m odels which are larger and more complex than origami produced with a single sheet of paper. The individual modules are folded separately and then assembled to form larger constructions--typically by inserting tabs into specially created pockets. Friction and tension between the tabs and pockets hold the models together. Modular origami requires a large number of papers in specific sizes with particular patterns. Modular folders are therefore continually on the lookout for new and unique papers to give their sculptures a distinctive look. "Modular Origami Paper Pack" fills this need with 350 perfectly-sized, high-quality color papers in a variety of attractive designs that have been specifically chosen for use in creating modular models. To get you started, this paper pack contains a booklet with instructions for six modular projects by world-renowned origami artists Michael LaFosse and Richard Alexander. Create new and startling geometric shapes with "Modular Origami Paper Pack"! ...Show more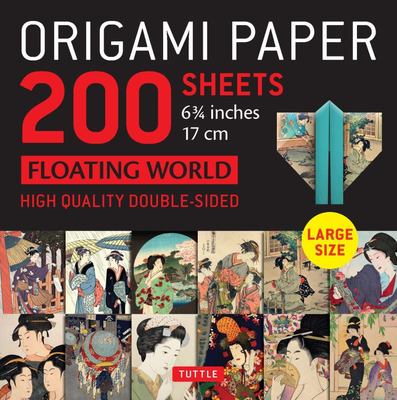 $22.00
NZD
Category: Craft - Papercraft
This pack contains 200 high-quality large (6.75 inch) origami sheets printed with traditional Floating World prints. These vibrant origami papers were developed to enhance the creative work of origami artists and paper crafters. This paper pack contains 12 prints, and all of the papers have coordinating colors on the reverse side to provide aesthetically pleasing combinations in origami models that show both the front and back. "Floating World" refers to Japan's traditional Geisha districts and the art and literary worlds associated with them. This origami paper pack includes: 200 sheets of high-quality origami paper12 unique designsSaturated colorsDouble-sided color6.75 x 6.75 inch (17 cm) squaresStep-by-step instructions for 6 easy-to-fold origami projects ...Show more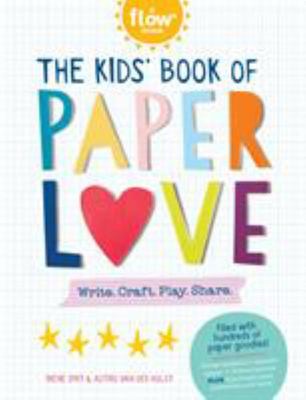 The Kids' Book of Paper Love
by Editors of Flow Magazine Staff; Irene Smit; Astrid van der Hulst
$45.00
NZD
Category: Craft - Papercraft | Series: Flow Ser.
A surprise on every page Brimming from cover to cover with projects and other paper surprises, The Kids' Book of Paper Love, from the bestselling editors of Flow magazine and books, is a bounty of a book that begs to be folded, cut up, collaged, doodled on, and shared. Loop paper strips into a paper chain. Snip out bookmarks. Fold a paper house. Make photo booth props--a silly mustache, a crown--to pose with friends. Bind up a DIY storybook and use it to sketch out adventures and dreams. Construct a paper flower bouquet, a paper terrarium, a fortune-teller with prompts like Lend someone a book and tell them why you recommend it. Plus there are Flow's signature paper goodies, including a foldout paper banner, postcards, glitter stickers, a paper doll, a two-sided poster, and so much more. It's a pure hands-on treat. Every page is an activity Includes: Decorative cutouts Cards for friends A DIY storybook Stamp stickers Photo booth props ...and more ...Show more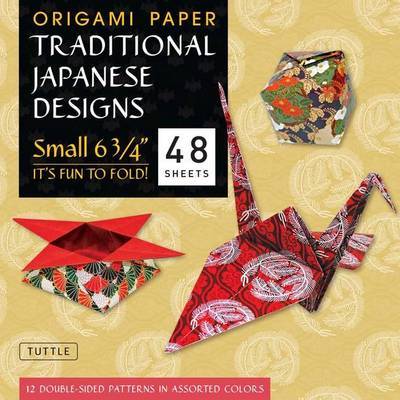 $10.00
NZD
Category: Craft - Papercraft
The traditional paper patterns of Japan have been admired for centuries for their timeless beauty. These collections of large and small traditional papers each contain 12 different two-sided designs based on the traditional patterns of Japan.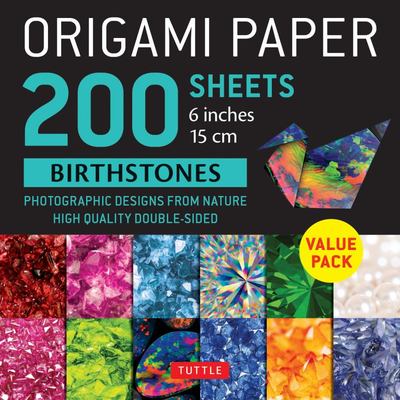 $15.00
NZD
Category: Craft - Papercraft
This pack contains 200 high-quality origami sheets printed with photographic designs of the 12 birthstones. These colorful origami papers were developed to enhance the creative work of origami artists and paper crafters. The pack contains 12 unique designs, and all of the papers are printed with coordin ating colors on the reverse to provide aesthetically pleasing combinations in origami models that show both the front and back. This origami paper pack includes: 200 sheets of high-quality origami paper12 unique designsVibrant and bright colorsDouble-sided color6 x 6 inch (15 cm) squaresStep-by-step instructions for 6 easy-to-fold origami projects ...Show more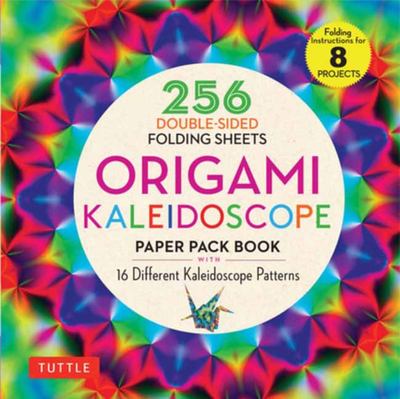 $20.00
NZD
Category: Craft - Papercraft
New functional format, same high-quality paper   Similar format to a paperback, this origami paper pack from Tuttle Publishing has more than 250 sheets of richly saturated, double-sided origami paper. Held into place with an easy tear-out design, you won't have to worry about loose papers in your pack f alling out or getting creased and crinkled.   Origami Kaleidoscope Paper Pack Book includes: 256 double-sided 6" folding papers 16 mesmerizing kaleidoscope patterns 13 pages of full-color instruction, with origami tips and tricks Step-by-step directions for folding 8 origami models ...Show more
$28.00
NZD
Category: Craft - Papercraft
Learn to fold original paper models designed by the world's leading origami masters! InOrigami Masters Kit, origami artist and author Nick Robinson presents 20 delightful designs by master paper folders from around the globe. This kit has everything you need, including a full-color instruction book, 60 high-quality, double-sided folding papers and an online video tutorial for each model. This origami kit features original designs by the following famous artists: Akira Yoshizawa -- The late Japanese origami grand master who was largely responsible for creating and popularizing the art of origami as we know it today Michael LaFosse -- An internationally renowned master folder, teacher, paper maker and author who has been designing pieces inspired by nature for over 40 years David Brill -- An award-winning British folder who has produced a series of groundbreaking designs that seem to come to life in the closing stages Paul Jackson -- A Tel Aviv-based origami instructor, author and longtime artist known for an unorthodox approach to folding and his pleated and tessellated models Jun Maekawa -- A Japanese origami artist known for popularizing the use of crease patterns in designing origami models Nick Robinson -- A renowned British origami artist and prolific author known for his wide range of models Paula Versnick -- A Dutch folder who started designing origami when she couldn't find the model she wanted And 10 other world-renowned origami masters! The 20 original designs include: The incredible "Kawasaki Rose" -- an intricate model that established Toshikazu Kawasaki as a world-class origami designer The "Triskelion" -- Robert Foord's mesmerizing modular model with a spiral center that resembles the swirl of a blossom "Yoshizawa's Baby Rabbit" -- a delightfully simple model from Japan's greatest master that perfectly captures the essence of the subject Plus many others -- perfect for giving as gifts or decorating your home and office ...Show more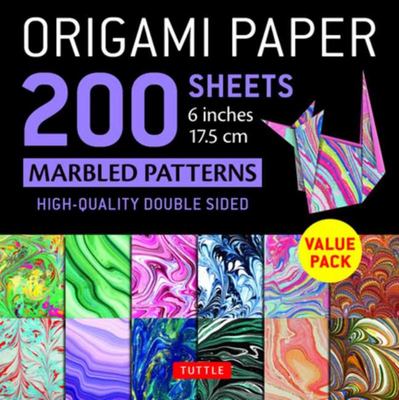 $15.00
NZD
Category: Craft - Papercraft
This pack contains 200 high-quality origami sheets printed with elegant marbled patterns. These colorful origami papers were developed to enhance the creative work of origami artists and paper crafters. The pack contains 12 unique patterns, and all of the papers are printed with coordinating colors on the reverse to provide aesthetically pleasing combinations in origami models that show both the front and back. This origami paper pack includes: 200 sheets of high-quality origami paper 12 unique patterns Vibrant and bright colors Double-sided color 6 x 6 inch (15 cm) squares Step-by-step instructions for 6 easy-to-fold origami projects ...Show more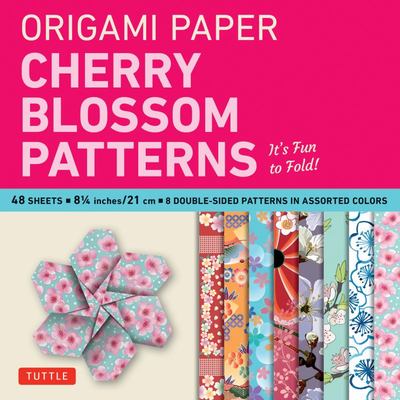 $12.00
NZD
Category: Craft - Papercraft
Increase the beauty and elegance of your paper crafts with this pack of colorful and attractive Japanese-style cherry blossom designs and patterns. Each pack contains 48 high-quality origami sheets printed with traditional-looking paper patterns that were specially developed to beautify the creative wor k of origami artists and paper crafters. Choose from eight custom designed cherry blossom patterns. All of the papers are printed in coordinating colors on the reverse to increase the aesthetically pleasing combinations in origami models that show both the front and back of the paper. ...Show more