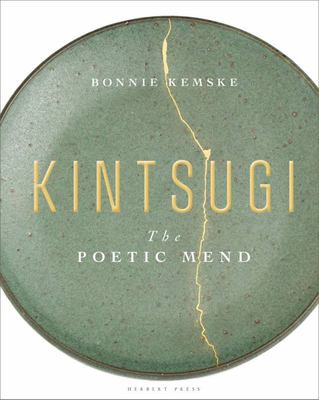 $63.00
NZD
Category: Craft - Pottery
In Western cultures the aim of traditional ceramic repair has been to make the broken item 'as good as new'. Kintsugi on the other hand, leaves an obvious repair, one that may appear fragile but which actually makes the restored ceramic piece stronger, more beautiful, and more valuable than before. In Kintsugi- The Poetic Mend, Bonnie Kemske explores kintsugi, its history as well as modern practices, using interviews with traditional kintsugi masters in Japan. This book reflects on the reasons for its development, looking especially at a cultural attitude of 'creativity through destruction'. Different kinds of repairs are discussed, including the earlier 'staple' repair often seen in Chinese ceramic wares and the development of yobitsugi, in which shards from different vessels are pieced together in a patchwork, and other kintsugi techniques. Kintsugi came to the West through ceramics, and contemporary ceramicists have embraced the technique, as evidenced by the prevalence of recent exhibitions. Adapted techniques and extended aesthetics have developed in the West. The work of ceramicists working with the technique today is reviewed and explored. The underlying concept of kintsugi, which encompasses the wabi aesthetic of accepting the imperfect, has struck a chord in other fields. The metaphoric richness of a broken pot made stronger and more beautiful is both universal and deeply personal. This book explores how this is being used in music and literature, with the inclusion of short works of fiction and/or poetry separating the chapters. In addition, kintsugi has been applied not only in ceramics, but to other art forms, such as fine art, textiles, graphics, and product design, as well in psychology and therapy, well-being, music, and emotional healing and spirituality. There have been recent ceramic exhibitions with a kintsugi theme, including 'Golden Seams' at the Smithsonian's Freer Gallery in Washington DC/ An example of its metaphoric application can be seen in the Radio 4 programme, 'Mending Cracks of Gold' (part of the series Something Understood, which presents 'ethical and religious discussion that examines some of the larger questions of life, taking a spiritual theme and exploring it through music, prose and poetry'), for which Bonnie was a contributor. There have been two TED Talks about kintsugi. ...Show more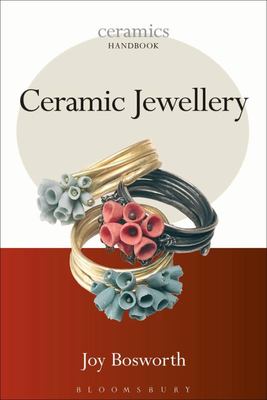 $40.00
NZD
Category: Craft - Pottery | Series: Ceramics Handbooks Ser.
Ceramic jewellery is an ever-growing area of the ceramic world. Although ceramic beads have been around for as long as pots have, the idea of ceramic jewellery has been making a comeback in a much more glamorous and professional form than ever before. This book shows how ceramic can be combined with oth er materials such as silver, gold, feathers, leather, textiles or stone to create some unique and innovative pieces. The book looks at how to source or create your own fittings and findings, the problems of design and the practicalities of joining the various elements to create a successful piece. The book is well illustrated both with practical images and beautiful photos of finished work from an international range of artists. ...Show more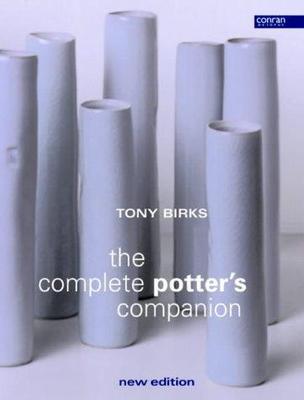 $54.95
NZD
Category: Craft - Pottery
Pottery is a dynamic art form, constantly evolving as it responds to newly developed techniques and the changing aspirations of potters and students. The title, as before, has been designed to help beginners and serious students alike. It guides the reader through the latest hand building and glazing te chniques; new tested glaze recipes; kiln designs and firing programmes; as well as describing the traditional methods of working with clay. Each technique is supported by detailed instructions and specially taken step-by-step photographs. Galleries of work by respected artists from around the world form an inspirational feature of this volume. Pots by Paul Soldner, Claudi Casanovas, Hans Coper, Lucie Rie, Claude Casanovas, Hans Coper, Lucie Rie, Claude Champy, Shoji Hamada and Takeshi Yasuda, to name but a few, are included and show the reader the spectacular results that can be achieved with clay. ...Show more
$49.95
NZD
Category: Craft - Pottery
Featuring the distinctive style of Amy Sylvester Katoh and the photos of Yutaka Satoh, the expression of blue and white in Japanese design takes myriad forms, from the beauty of a wind-blown noren curtain to the geometric boldness of zabuton cushions, to the perfect symmetry of a soba cup.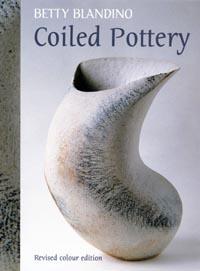 $64.95
NZD
Category: Craft - Pottery
This book is a look at Coiled Pottery with both historical examples and descriptions of the methods of contemporary and ethnic potters who build in this way. It also discusses different approaches to making and decorating, as well as aesthetic qualities of the work. In this colour edition, the author has brought the contemporary section up to date and included many new colour photographs throughout the book. This is the classic book on the subject and it should appeal not only to potters but to anyone interested in the history of art and cultural studies. ...Show more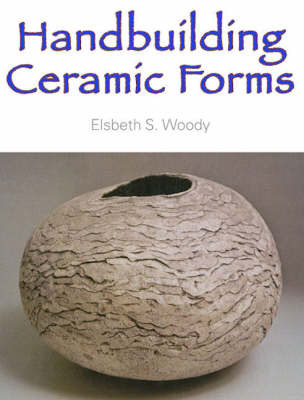 $65.00
NZD
Category: Craft - Pottery
This superb volume introduces readers to one of the oldest and most enjoyable forms of ceramics in the world. Handbuilding Ceramic Forms is a classic guide that introduces readers to the joys of creating beautiful ceramics without the need for a potter's wheel. It provides expert information and illustr ated instructions on everything you need to know, from choosing the right tools to learning the major techniques such as pinching, joining and creating textures and patterns. It also profiles the work of ten professional ceramicists and shows how techniques can be varied and combined to create everything from utilitarian forms to the most expressive works of art. This is a must-have volume for anyone interested in this ancient, yet incredibly enjoyable and satisfying ceramic technique. ...Show more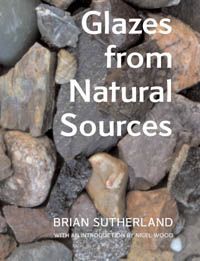 $59.99
NZD
Category: Craft - Pottery
This is a new, revised and updated version of Brian Sutherland's classic book on making glazes from natural sources. It is essentially a practical book that deals with locating your own glaze materials, and how to construct, test and use the glazes you create. Rock types and likely sources of supply, making test pieces, the use of blend systems and the Seger system are all fully discussed. The emphasis is always on careful planning and control which ensures results are repeatable. This makes the science behind making glazes from natural sources both understandable and feasible. ...Show more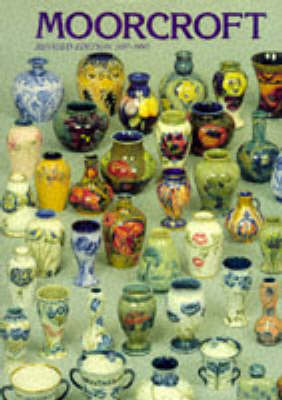 $160.00
NZD
Category: Craft - Pottery
This popular book is a fully detailed guide to all Moorcroft pottery from 1897-1993. It includes all the known designs by William and Walter Moorcroft and Sally Tuffin's designs for Moorcroft.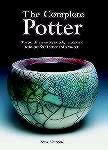 $44.95
NZD
$79.99
(43% off)
Category: Craft - Pottery
This definitive guide takes you through all the processes from clay to kiln, from decorating and firing them. Clearly laid out and packed with factual information that every creative ceramicist will want to have on hand, including descriptions of the very lastest materials and how to use them effect ively in your work. Step-by-step instructions for traditional methods and new products, such as paper clay, are combined with examples of work by some of the world's top ceramicists, including details on how they achieve their results. Paperback ...Show more