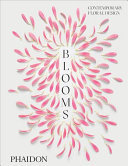 $80.00
NZD
Category: Craft - Floral | Reading Level: 6 Gardening
A glorious survey of work by more than 70 contemporary floral designers who are extending the boundaries of their art Blooms celebrates the explosive impact that floral designers from the last decade have had on a previously underappreciated art form. This stunning book is the most ambitious survey of contemporary floral design ever published and demonstrates just how far these innovative designers have pushed the boundaries of contemporary floral design. Blooms showcases the work of more than 70 designers across the globe - featuring established florists alongside rising new talent - each nominated by industry experts, from perfumer Lyn Harris of Miller Harris to floral-design icon Eric Buterbaugh. It's an expertly curated, gorgeously produced collection of talent that offers insight into the profound effect that floristry has on today's visual culture and on the world of design itself. ...Show more
$60.00
NZD
Category: Craft - Floral
Learn how to buy, style, and present seasonal flower arrangements for every occasion. With sections on tools, flower care, and design techniques,Floret Farm's A Year in Flowers presents all the secrets to arranging garden-fresh bouquets. Featuring expert advice from Erin Benzakein, world-renowned flow er farmer, floral designer, and bestselling author ofFloret Farm: Cut Flower Garden, this book is a gorgeous and comprehensive guide to everything you need to make your own incredible arrangements all year long, whether harvesting flowers from the backyard or shopping for blooms at the market. * Includes an A-Z flower guide with photos and care tips for more than 200 varieties. * Simple-to-follow advice on flower care, material selection, and essential design techniques * More than 25 how-to projects, including magnificent centerpieces, infinitely giftable posies, festive wreaths, and breathtaking bridal bouquets Floret Farm's A Year in Flowers offers advice on every phase of working with cut flowers--including gardening, buying, caring for, and arranging fresh flowers. Brimming with indispensable tips and hundreds of vibrant photographs, this book is an invitation to live a flower-filled life and the perfect gift for anyone who loves flowers. * The definitive guide to flower arranging from the biggest star in the farm-to-centerpiece movement * Perfect to gift for flower lovers, avid and novice gardeners, floral designers, wedding planners, florists, small farmers, stylists, designers, crafters, and those passionate about the local floral movement * For those who lovedFloret Farm's Cut Flower Garden by Erin Benzakein,The Flower Recipe Book by Alethea Harampolis,Seasonal Flower Arranging by Ariella Chezar, andThe Flower Chef by Carly Cylinder ...Show more
$35.00
NZD
Category: Craft - Floral
A groundbreaking book on the art of pressed flowers and leaf works from a leading flower artist.   The art of pressing flowers is enjoying a renaissance, and Jennie Ashmore teaches new fans how to make the most of this rediscovered craft. She covers everything from the choice of flowers (including roses , poppies, and seaweed), to the various methods of pressing them, to designing with the finished pressed flowers and leaves. See how to achieve symmetry, use color, and combine the flowers with watercolor and gouache, painted backgrounds, and gold and silver paper. There's a range of insider tips on using the ribs of leaves to create pattern and movement, pressing both sides of a leaf, and capturing the seasons in a single, beautiful work. Templates will help you get started, and a plant directory at the back of the book shows you what various plants look like when pressed. ...Show more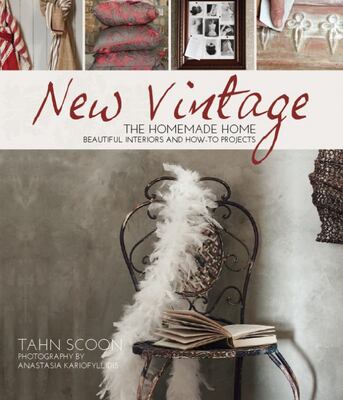 $49.99
NZD
Category: Craft - Floral
This is a beautifully illustrated but practical guide to decorating and living beautifully. It is filled with easy projects to make your home hip and divine. It is influenced by relaxed, French interiors. The author is more than a stylist, she is a trained interior designer who works every day with real clients to help them solve their home design dilemmas. It is not only meant to be inspirational, making the reader want to live more beautifully, but justifies itself by being full of practical information on how to create effects in your own home. ...Show more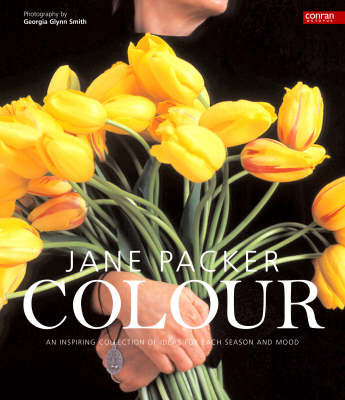 Colour
by Jane Packer
$65.00
NZD
Category: Craft - Floral
Jane Packer showcases a unique variety of stunning flowers and individual varieties of foliage, not in alphabetical order, but simply by colour. Within chapters of Red, White, Green, Yellow, Pink and Blue, Jane discusses her favourite flowers season by season and reveals 10 specially commissioned ideas and designs that readers can recreate with the help of clear step-by-step instructions and photography. A seasonal flower directory completes the book. Jane uses the range of colour in flowers to not only create different moods like an interior designer, but she also uses new flowers and foliage to mirror fashion trends as colours come and go with each season. Colour is both inspiring and intensely practical. It is a flower and foliage directory arranged by colour; a guide to mixing and matching and a collection of Jane's ideas and designs. This is classic Jane Packer and her most definitive and useful book. ...Show more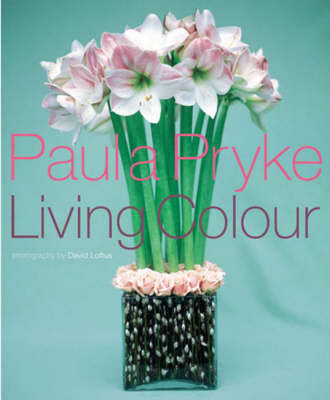 $59.99
NZD
Category: Craft - Floral
Living colour taps into the current trend for simple flower arrangements that appear effortlessly modern while at the same time making a dramatic colour statement. It is about how colour plays a central role in characterising an interior, and how flower colour contributes to this, offering a constantly changing source of interest which can be added or taken away to suit different moods and occasions. In Living Colour, bright and bold flower shapes are used to inject vibrant colour and energy into living spaces, while softer hues and shades of green create an air of calm and serenity. Living Colour recognises how little confidence people have when introducing sources of colour into the home. It demonstrates how to boldly mix-and-match key floral palettes using nature as its guide. ...Show more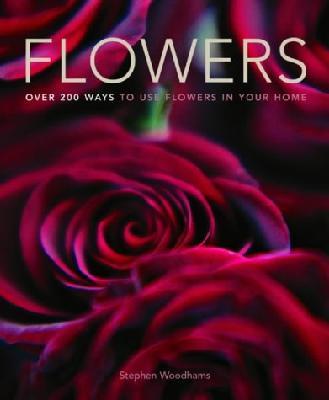 Flowers
by Stephen Woodhams
$29.95
NZD
Category: Craft - Floral
This irresistible little book packs a powerful punch with its combination of simple yet inspiring ideas and practical information. Five gloriously illustrated chapters show the key flowers, foliage and stems as well as spectacular creations that can be made with dramatic reds, mellow yellows, pure white s, heavenly blues, and restive greens. Stunningly visual, as well as practical, the book shows how flowers can add feeling and style to complement a variety of interiors from formal to informal, contemporary to traditional. Pithy text gives all the essential information for getting the best out of individual flowers, as well as step-by-step instructions for the arrangements. Beautiful photographs capture the exquisite nature of the designs and focus on flowers, stems and leaves, as well as the finished creations. ...Show more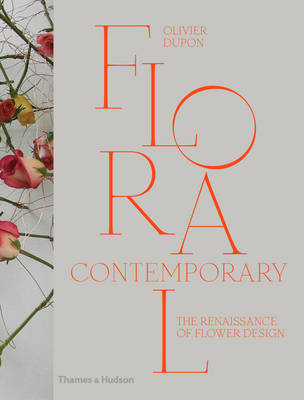 $119.99
NZD
Category: Craft - Floral
Flowers are associated with all the important events in our lives, whether celebratory or commemorative, but they can also cheer our everyday existence and enliven the spaces around us. This book shows just how. Through the work of 38 floral designers, we see ideas for flowers for every occasion, whethe r public decorations for weddings, arrangements for banquets, installations for shops and hotels, accessories for fashion shows, exhibits for art shows or private, in the form of simple but special displays for the home. Organized in alphabetical order, each florist is introduced with a short biography, then in their own words they explain the stories behind their floral arrangements. Illustrations include portraits of the florists, shots of works in progress and full-colour images of glorious finished displays. As a visual refreshment for stylists, florists and design professionals, and an indulgent treat for anyone who loves flowers or decorating their own space, this book is an inspirational confection. ...Show more
$49.99
NZD
Category: Craft - Floral
There is simply no other book out there that demonstrates - both visually and with detailed recipes - how to create the type of floral arrangement that is ubiquitous in design publications these days. And no other book offers so many styles of arrangements: novices can learn how to work with a single va riety of flower to great effect, while the more adventurous can create a vase overflowing with layered blooms. On top of the 125 flower recipes, the book is packed with takeaway, such as ideas for unexpected vessels and techniques that can be employed to elevate any arrangement. The introduction and appendix alone are valuable resources, taking readers through the basics of flower arranging - from what to look for when selecting flowers to local and seasonal buying considerations. ...Show more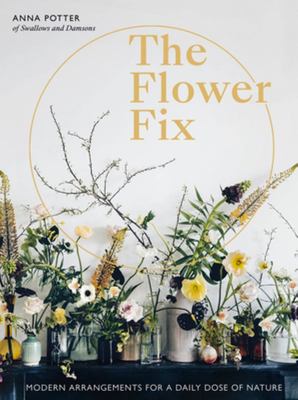 $40.00
NZD
Category: Craft - Floral | Series: Fix Ser.
Wild inspiration and modern arrangements by Swallows and Damsons florist Anna Potter, with beautiful photography by India Hobson. Blousy blooms, speckled branches, rich foliage and delicate petals; nature has the power to inspire and energise, calm and soothe, focus and still. Anna has harnessed this magic with 26 tailor-made combinations of flowers to bring a floral boost to your home, no matter what your mood. With easy-to-find seasonal blooms, found items such as twigs and dried fruit, and any assortment of containers, discover how simple it is to bring a little bit of nature's mystery into the everyday. ...Show more
$75.00
NZD
Category: Craft - Floral
Paula Pryke has been helping couples plan weddings for nearly 30 years and this sumptuous book distils her talent as one of the most sought after wedding florists into a unique and invaluable aide to planning your own day. In this book, Paula will guide you through every decision from the choice of them e to the selection of individual flower varieties to, offering many ideas along the way. The Wedding Flowers section leads you through the different flowers that form the key choices for many couples giving information on varieties and history from orchids and roses to sweet peas and daisies. Wedding Themes considers different style approaches, from exploring palettes such as classic white or hot pink, to a do-it-yourself vintage approach, a garden decorated for a summer evening reception, or a glamorous hotel ceremony. Floral Decorations gives you a host of ideas for decorations you will be choosing for your big day, from bouquets to buttonholes and headdresses for the flower girls. There are ideas for decorating the venue from floral arches to pew ends. For the reception afterwards there are ideas for table decorations, chairbacks, napkin details and cake toppers that will all set the stage for a wonderful celebration. For those who want to create their own arrangements, 29 step-by-step projects for bouquets and arrangements will give you all you need. ...Show more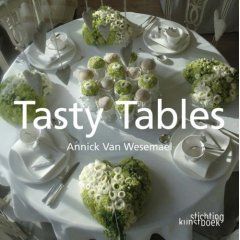 Tasty Tables
by Annick Van Wesemael & Joris Luyten (photo.)
$85.00
NZD
Category: Craft - Floral
Annick Van Wesemael takes us into the magical world of (floral) table decoration.