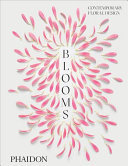 $80.00
NZD
Category: Craft - Floral | Reading Level: 6 Gardening
A glorious survey of work by more than 70 contemporary floral designers who are extending the boundaries of their art Blooms celebrates the explosive impact that floral designers from the last decade have had on a previously underappreciated art form. This stunning book is the most ambitious survey of contemporary floral design ever published and demonstrates just how far these innovative designers have pushed the boundaries of contemporary floral design. Blooms showcases the work of more than 70 designers across the globe - featuring established florists alongside rising new talent - each nominated by industry experts, from perfumer Lyn Harris of Miller Harris to floral-design icon Eric Buterbaugh. It's an expertly curated, gorgeously produced collection of talent that offers insight into the profound effect that floristry has on today's visual culture and on the world of design itself. ...Show more
$35.00
NZD
Category: Craft - Floral
A groundbreaking book on the art of pressed flowers and leaf works from a leading flower artist.   The art of pressing flowers is enjoying a renaissance, and Jennie Ashmore teaches new fans how to make the most of this rediscovered craft. She covers everything from the choice of flowers (including roses , poppies, and seaweed), to the various methods of pressing them, to designing with the finished pressed flowers and leaves. See how to achieve symmetry, use color, and combine the flowers with watercolor and gouache, painted backgrounds, and gold and silver paper. There's a range of insider tips on using the ribs of leaves to create pattern and movement, pressing both sides of a leaf, and capturing the seasons in a single, beautiful work. Templates will help you get started, and a plant directory at the back of the book shows you what various plants look like when pressed. ...Show more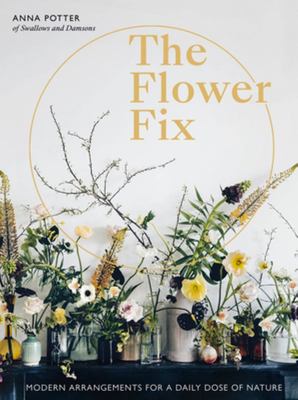 $40.00
NZD
Category: Craft - Floral | Series: Fix Ser.
Wild inspiration and modern arrangements by Swallows and Damsons florist Anna Potter, with beautiful photography by India Hobson. Blousy blooms, speckled branches, rich foliage and delicate petals; nature has the power to inspire and energise, calm and soothe, focus and still. Anna has harnessed this magic with 26 tailor-made combinations of flowers to bring a floral boost to your home, no matter what your mood. With easy-to-find seasonal blooms, found items such as twigs and dried fruit, and any assortment of containers, discover how simple it is to bring a little bit of nature's mystery into the everyday. ...Show more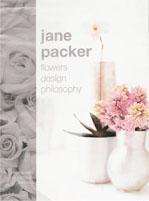 $69.95
NZD
Category: Craft - Floral
Dazzle your friends and family with elegant floral displays once you've passed "the course" - a combination of stylish design ideas and practical tips offered by the world-renowned teacher of flower arranging. Soon you will be creating exquisite, professional-looking arrangements. . .even elaborate spra ys for weddings or other special occasions. Every aspect of floral design, from finding inspiration to choosing suitable containers and accessories, is explored in depth. Sumptuous "palette spreads" bring to life the fundamentals of color, shape, and texture, enabling you to apply them to your own creations. And, to ensure success, hundreds of close-up photographs graphically demonstrate each step of the technical processes, from cutting to wiring, preserving flowers to forming indoor topiaries. As an added bonus, an illustrated directory explains the symbolic meaning and preferred uses of every plant mentioned. Enjoy this beautiful, informative guide and let your creativity blossom. ...Show more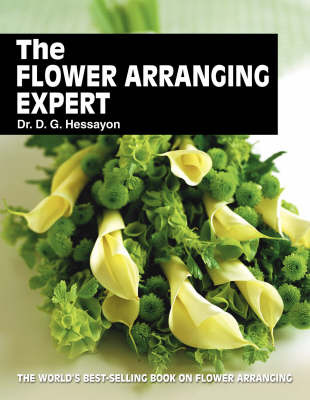 $29.99
NZD
Category: Craft - Floral
A guide to flower arranging. Topics covered include - what you need, advice on all the various styles of arrangement, and how to make flowers last longer. It also includes a plant dictionary which features information on topics such as vase-life and drying methods.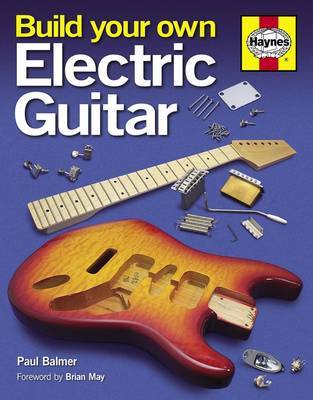 $59.99
NZD
Category: Craft - Floral
This all-colour, fully illustrated practical book brings the unique Haynes 'Build Your Own' approach to a new audience. Comprehensive step-by-step procedures show both novice and experienced guitarists how to build their very own unique, high-spec custom S-type instrument, tailor-made for their needs, f or far less than the cost of buying a factory-built equivalent. Various body, neck and hardware options are covered to suit all requirements, along with advice on how to build a guitar to give the desired sound. Details of fine-tuning, along with set-up advice, helps to ensure that the finished guitar will be a joy to own and play. ...Show more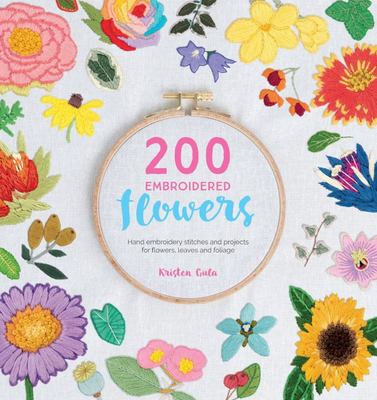 $47.00
NZD
Category: Craft - Floral
Modern hand embroidery expert, Kristen Gula, explains how to create 200 beautiful floral motifs using just eight embroidery stitches. Show off your stitching and make unique gifts for friends and family with 10 on-trend projects, including accessories and home decor. Book jacket.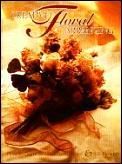 $44.95
NZD
Category: Craft - Floral
Full-colour photography show you step by step how to design and create countless stunning floral arrangements. Achieve prefessional quality from the start.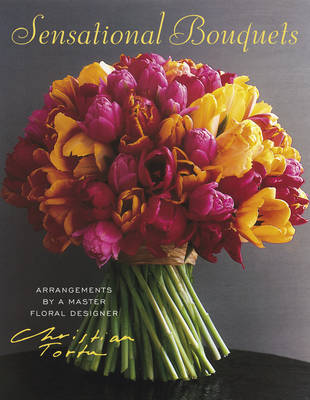 $99.95
NZD
Category: Craft - Floral
This gorgeous volume celebrates the floral designs of Christian Tortu, who has dazzled followers the world over with his ability to create novel compositions that show off the shapes, colours, textures and singular beauty of individual flowers to their ultimate advantage. He has designed flowers for the great fashion houses of Dior and Chanel as well as for the Cannes Film Festival. From a simple yet striking circular bouquet of tulips tied in raffia to glorious bursts of dahlias in wax vases, from delicate rose petals and orchids floating in silver shells to an enchanting mix of water lilies and hyacinths in transparent glass, more than 100 colour photographs taken exclusively for this book bring to life the astonishing still-life arrangements of this internationally heralded French floral designer. This lavishly illustrated volume will be a treasured gift for all plant and flower lovers. ...Show more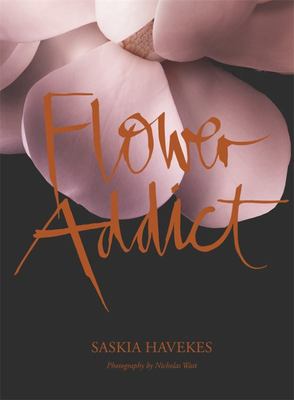 Flower Addict
by Saskia Havekes; Nicholas Watt (Photographer)
$90.00
NZD
Category: Craft - Floral
Dive into a world of breathtaking flowers from Australia's most-loved florist Immerse yourself in florist Saskia Havekes' mind-numbingly beautiful world of flowers. Grandiflora, the highly acclaimed business she started 20 years ago, is known as much for its large-scale events with cascading flowers an d extravagant arrangements as for its exquisite, intimate bouquets of petal-perfect blooms. Here, Saskia shares some of her favorite floral moments, captured in glorious detail by photographer Nick Watt. ...Show more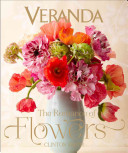 $99.99
NZD
Category: Craft - Floral
Bring the outdoors in! Beautiful floral arrangements have long been a hallmark of Veranda, and this lavish and luxurious collection offers a stunning presentation of the most exquisite flowers ever featured in the magazine. These unique designs - created by some of the world's leading floral artists as well as by homeowners with a flair for creativity - embody the Veranda reader's passion for gracious living. From charming bedside bouquets to showstopping centerpieces, from a simple arrangement of yellow roses in a glass vase to a free-form mix of succulents sprinkled atop a dining room table, these designs will appeal to anyone with an appreciation of colour, artistry, and imagination. ...Show more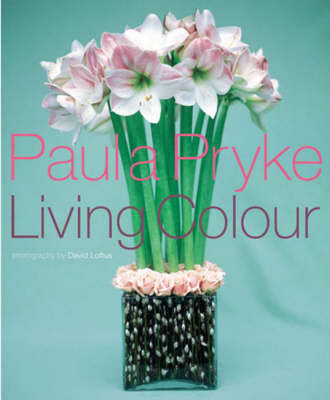 $59.99
NZD
Category: Craft - Floral
Living colour taps into the current trend for simple flower arrangements that appear effortlessly modern while at the same time making a dramatic colour statement. It is about how colour plays a central role in characterising an interior, and how flower colour contributes to this, offering a constantly changing source of interest which can be added or taken away to suit different moods and occasions. In Living Colour, bright and bold flower shapes are used to inject vibrant colour and energy into living spaces, while softer hues and shades of green create an air of calm and serenity. Living Colour recognises how little confidence people have when introducing sources of colour into the home. It demonstrates how to boldly mix-and-match key floral palettes using nature as its guide. ...Show more