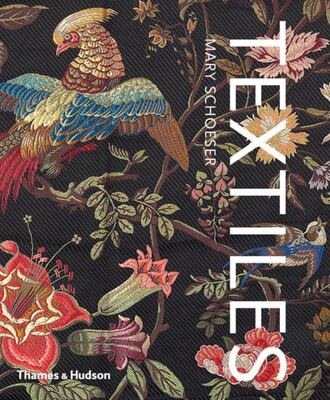 $160.00
NZD
Category: Fashion/Costume
Textiles are the most ubiquitous, diverse, and consistently creative art form on the planet. This major new work comprises more than one thousand images that highlight the beauty, subtlety, simplicity, or complexity of textiles created around the world. Based on knowledge accrued over a lifetime of imme rsion in the textile arts, Mary Schoeser's definitive text offers sweeping insight into the role that textiles have played throughout human civilization. The juxtaposition of historical and contemporary examples highlights the skill and imagination of textile designers through the centuries as well as the remarkable range of achievements. Detailed images and informed captions illustrate the variety and allure of textiles, and the informative descriptions include histories of private collections, underscoring the importance of context for appreciating the exquisite detail of fabric and cloth. An extensive resource section provides valuable information about museum and textile associations across the globe. ...Show more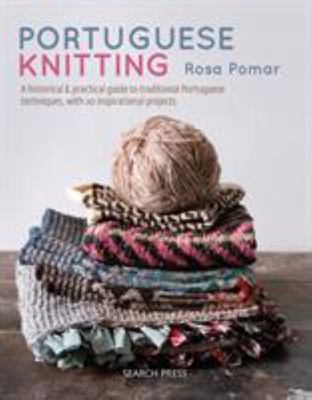 $40.00
NZD
Category: Craft - Fabric
The history and practice of knitting in Portugal, with 20 beautiful, traditionally inspired patterns.   More than just a history book or a handicraft manual, Portuguese Knitting is a trip to the Portuguese heritage of woolcraft. It discovers knitting memories of the past, traditional patterns and tech niques that are brought up to date in the form of beautiful modern pieces such as socks, hats, shawls, cowls, pot holders and leggings. Containing previously unpublished images of great historical importance, this is a fundamental work in the history of Portuguese woolcraft.   Easy-to-follow instructions and clear illustrations allow beginners or more experienced knitter to recreate historical pieces in an original, contemporary and always Portuguese way. You can make these pieces as they are shown, or use other colours to create your own unique and original gifts. ...Show more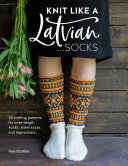 $47.00
NZD
Category: Craft - Fabric
A collection of 50 patterns for traditional Latvian socks with a contemporary twist. There are 50 different styles to choose from including simpler variations of the socks such as leg warmers and ankle socks, so even inexperienced knitters can create a beautiful design. Knit yourself a pair of stunning Latvian socks with this collection of traditional Latvian sock knitting patterns. There are 50 different styles to choose from including simpler variations of the socks such as leg warmers and ankle socks so, even if you are an inexperienced knitter, you can create a beautiful traditional design. Knitted socks have always played an important role in traditional Latvian culture: girls are taught to knit at a young age and it is traditional for brides to give socks and mittens as a gift to guests on their wedding day. This collection captures the essence of these stunning folk patterns and shows how you can mix these traditional designs with your contemporary wardrobe. AUTHOR: Ieva Ozolina pursued her dream of opening her wool and knitting shop, Hobbywool, in the heart of old town Riga, Latvia. Hobbywool is a family-run company, with Ieva's husband and children helping out with the business. SELLING POINTS: • This book offers a contemporary approach to traditional Latvian knitted socks with variations for footless, ankle and knee length socks. • Socks are a very accessible way to attempt colourwork knitting on a small scale without tackling a large garment, which can put less experienced knitters off. • This title brings traditional Latvian designs to a wider audience and gives them a contemporary twist for modern knitters. ...Show more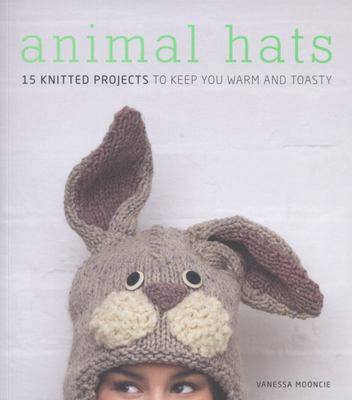 $35.00
NZD
Category: Craft - Fabric
This title presents 15 easy-to-follow knitting patterns with an illustrated techniques section and clear step-by step instructions. All hats have a soft, fleecy lining for added coziness and children's and adult sizes included in patterns. These projects, from a UK author, are suitable for knitters of a ll abilities. Express your inner animal instincts with these fun and fabulous hats. Adults and children alike will love this collection of absolutely adorable hats, including a cheeky monkey, a roaring lion and an energetic frog. Know-how for knitters is at the back of the book with the basic techniques clearly explained, including how to add a fleecy lining for extra coziness. Sizes are included for children and adults so all the family can have their own hat. ...Show more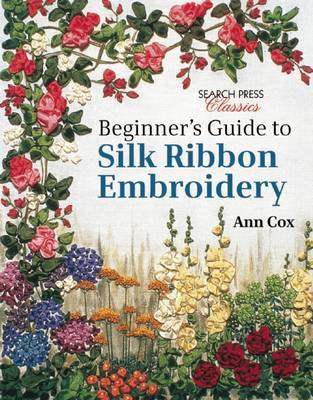 $18.00
NZD
Category: Craft - Fabric | Series: Search Press Classics
Learn how to create exquisite, delicately embroidered silk ribbon flowers, including foxgloves, roses, hydrangeas, delphiniums, primroses, geraniums, irises, poppies...and much more. A small selection of stitches are used to create a wide variety of flowers. All the techniques are explained in detailed step-by-step sequences. ...Show more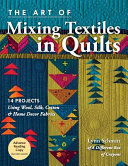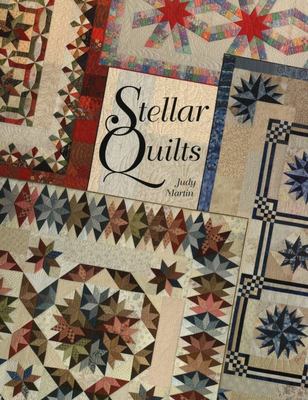 Stellar Quilts
by Judy Martin (Illustrator)
$65.00
NZD
Category: Craft - Fabric
Stellar means "exceptional" or "outstanding." It also means "of or relating to stars." Stellar Quilts, then, are star quilts that are also exceptional quilts. In Stellar Quilts Judy Martin does for stars what she did for Log Cabins: She creates breathtakingly beautiful quilts and explains clearly how to make them. Stellar Quilts features 13 complete and accurate quilt patterns; each pattern presented in 3 sizes; color photos; big detail photos; lots of color variations; lots of setting variations; lots of stellar ideas and tips to help you; and your choice of templates or rotary cutting. Each pattern has big color photo of entire quilt; closeup photo showing fabric and quilting; fat quarter requirements; patch quantity requirements; quilt size and block size listed; piecing diagrams, complete with what direction to press the seams and what order to sew the patches; quilt construction diagram; pieced border; and quilting suggestions. Stellar designs + stellar instructions and tips = Stellar Quilts. Now that's a simple equation for making your most memorable quilts ever ...Show more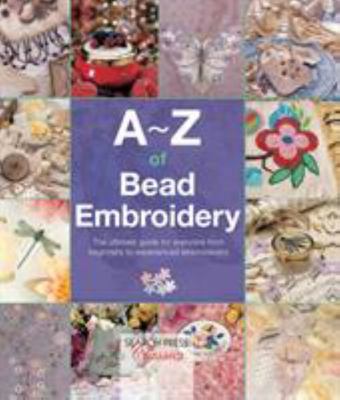 $38.00
NZD
Category: Craft - Fabric | Series: A-Z of Needlecraft Ser.
This comprehensive guide to bead embroidery features more than 30 stunning and versatile projects. With over 440 step-by-step photographs, it brings bead embroidery within the reach of anyone who can thread a needle. Find out how to work tambour beading, beadpoint, padded beading, how to handle sequins and bugle beads, and so much more. Discover the best tools for the task and learn to identify different beads by their size, shape and finish. Full of hints, tips and historical insights, and all patterns are provided. Review: Feb/Mar 08 Another book from the team that publish 'Inspirations' magazine. This book is full of over 440 step-by-step photos and over 30 ornate projects. We felt that the instructions and projects were clear so it may be ideal for beginners and more advanced beaders/embroiderers alike. * Bead * No. 45, Feb/Mar 07 With more than 440 step-by-step photographs and 30 excellent projects, this book is very simple to follow. It covers such techniques as tambour beading, beadpoint, padded beading, how to handle sequins and bugle beads, and more. The best tools for the task are also discussed as well as how to identify different beads. A very useful book to have in your stitching library. * Stitch * Sept 06 Another in this Australian A-Z series, the book gives brief instructions for basic beading methods and materials. The format then is to show pieces from bead artists from around the world. Some of the pieces are lovely and full instructions are given on how to make them. Unfortunately, the photography is not good although you can usually work out the method. It has to be said that one or two pics are so fuzzy that this is not possible. What a shame; it would have been a lovely book. * Workshop On The Web * August 2006 If you love beads and embroidery, this glorious book combines the two in sumptuous splendour as only those at Country Bumpkin Publications know how. This is the thirteenth entry into the A-Z series, but there is nothing unlucky about it. Whether you are into wearable art, soft furnishings or pictures there is something here for everybody. As usual, the pieces are from a variety of designers and have this look about them of being dazzlingly advanced. However, if you are familiar with forming even fairly simple embroidery stitches these excellent photographic staged instructions ought to have you beading like a pro fairly quickly. The way in which every tiny step has its own separate high-resolution photo and written instructions makes for a foolproof combination, and I don't think I ever learned anything so fast. Other writers of how-to books take note! As for the projects, these include several floral studies, some abstract, dragonflies and a lovely bead adorned portrait as well as edgings that would make great jewellery with a little adaptation. The photography is superb, as are the invariable little additional touches such as 18th and 19th century floral paintings make this a truly beautiful book as well as a formidably useful one. This is definitely another one for the keeper shelf. * Myshelf.com * July 2006 This book contains all the information you would ever need to know about beads and their uses. It is very well illustrated with full colour photographs and shows techniques and stitches including tambour work and sequins. There are beautifully worked examples illustrated and at the end of the book are clear diagrams of the designs so that they could be used by novice stitchers or as a basis for further development by the more experienced. Particularly interesting is the section on fringes, showing some inspiring decorative work which could be used as edgings or as a basis for jewellery. * Merseyside Embroiderers Guild * Newsletter 65, Summer 2007 This book on beading is very informative and well illustrated. The stitching techniques are clear making it simple to follow the instructions. The designs are also beautifully photographed and have encouraged me to consider embroidering more with beads. Definitely a book to buy. Eileen Barden, Launceston * West Country Embroiderers * Contents: 5 GENERAL INFORMATION 6 Beads 6 Types of Beads 7 Glass bead finishes 7 Sizes of beads 7 Other materials 7 Fabrics 7 Threads 8 Tools and equipment 8 Needles 8 Hoops and frames 9 Needle threaders and grabbers 9 Storage containers 10 Bead mats 10 Waxes and conditioners 10 Scissors 10 Pliers 11 Transferring designs 13 STITCHES AND TECHNIQUES 14 Attaching a single seed or cylinder bead 14 Method 1 - whip stitch 15 Method 2 - back stitch 15 Method 3 - keeping the hole at the top 16 Attaching a pair of beads 17 Attaching multiple beads 17 Method 1 - whip stitch 18 Method 2 - back stitch through each bead 19 Method 3 - back stitch through selected beads 20 Method 4 - couching using two needles 21 Method 5 - couching 21 Method 6 - lazy squaw stitch 22 Method 7 - lazy stitch 23 Attaching a single bugle bead 23 Method 1 - whip stitch 24 Method 2 - back stitch 25 Method 3 - detached chain 26 Bead loops 26 Circle of beads 27 Attaching a bead to the end of a bead 27 Beadpoint 27 Waste knot 28 Long back stitch 28 Short back stitch 29 Alternating long and short back stitch 30 Attaching a single sequin 31 Attaching multiple sequins 31 Method 1 - whip stitch 32 Method 2 - back stitch 33 Tambour work 33 Making a spool holder 34 Preparing the hoop 34 Securing the thread at thebeginning 35 Ending off the thread 36 Attaching beads 37 Attaching sequins 38 DESIGNS 39 Starflower 40 Pandora's Garden 43 Japonica 46 Victoriana 48 Siam 50 Marie Antoinette 52 Magnolia 56 Dragonfly 59 Duchess 62 Punica 64 Roseline 66 Ruby 70 Summer's Jewels 72 Gloriosa 75 Sampler 78 Twilight's Breath 80 Papillon 84 Shimmer 86 Rainbow Whorls 88 EDGINGS AND FRINGES 89 Cleopatra 92 Borealis 94 Pearl 96 Alice's Garden 98 Blue Lotus 100 Lasiandra 102 Irish Moss 104 Nightshade 106 Millefiori 108 Killarney 110 Baroque 112 Water's Edge 114 PATTERNS 124 INDEX ...Show more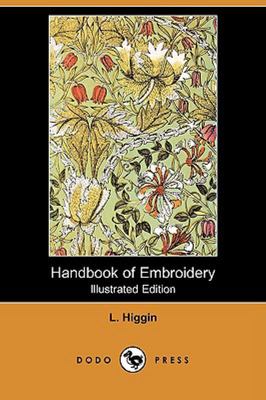 $30.00
NZD
Category: Craft - Fabric
Illustrated, detailed work, originally published in 1880. "In drawing up this little "Handbook of Embroidery" we do not pretend to give such complete technical directions as would enable a beginner in this beautiful art to teach herself; because learning without practical lessons must be incomplete, and can only lead to disappointment. We have sought, therefore, only to respond to the inquiries we are constantly receiving, and to supply useful hints to those who are unable to avail themselves of lessons, and are forced to puzzle over their difficulties without help from a trained and experienced embroiderer; at the same time, the rules we have laid down and the directions we have given may serve to remind those who have passed through the classes, of many little details which might easily be forgotten when the lessons are over, though so much of the success of embroidery depends upon them. " ...Show more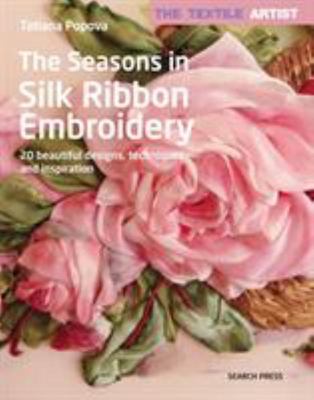 $50.00
NZD
Category: Craft - Fabric | Series: The\Textile Artist Ser.
All the basics of silk ribbon embroidery with innovative techniques and 20 contemporary designs. Beginners and experts stitchers alike will learn to create beautiful embroideries inspired by the seasons, from luxuriant flowers to whimsical owls   Silk ribbon embroidery enthusiasts all over the world h ave been discovering the work of renowned Ukrainian embroiderer, Tatiana Popova. Here she teaches all the basic techniques and provides a thorough traditional stitch dictionary with clear instructions and images, giving embroiderers - even beginners to silk ribbon - the perfect grounding. Tatiana then shares her own innovative techniques for achieving easier, quicker and more efficient stitching.   There are excellent sections on using colour and on applying paint to silk ribbons after stitching. Twenty beautiful projects then follow: traditional favourites such as roses, along with a wealth of contemporary designs for embroiderers of all skill levels. The distinct colour palettes of the seasons have inspired Tatiana's luxuriant embroideries, and as well as a host of flowers, there are delightful whimsical designs such as owls. Ten of the designs feature full-size images to scan and print on fabric before embroidering. ...Show more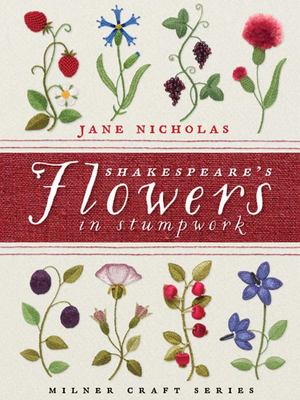 $60.00
NZD
Category: Craft - Fabric | Series: Milner Craft Series
This embroidered border was inspired by the painted border of a letter written by Lady Anne Clifford to her father in 1598 - the time of Elizabeth I and Shakespeare. Worked on ivory silk satin, in stumpwork and surface embroidery, this design features fourteen assorted flowers and fruits popular at the time, including the Apothecary rose, Sweet briar and Heartsease, Barberries, Bellflower, Borage and Periwinkle, Cornflower, Gillyflower and Knapweed, and Grapes, Plums, Redcurrants and Strawberries. As in the original letter, the panel is outlined with pairs of fine red lines - these have been worked in back stitch. This border may be used to surround a mirror, or to enclose a special photograph, a monogram, a precious memento, or perhaps a tiny stumpwork figure. ...Show more