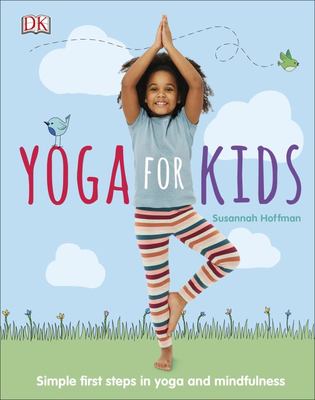 $24.00
NZD
Category: Yoga
Teach your kids about yoga and mindfulness with this mindful yoga activity book with more than 50 poses and activities. Yoga is a great way to teach children about relaxation, meditation, and peace - while having fun at the same time. This book is packed with yoga activities for kids and mindful games - they can stretch into tree pose, bend into butterfly pose, learn how to make a mindfulness jar, and find out why and how we should stretch through a series of fun yoga poses and sequences. Yoga for Kids has everything you need to know about yoga for children. Children are guided through each pose, to make sure they achieve maximum fun and mindfulness in their yoga practice. Parents are given notes on each pose, to let them know what benefits it brings and how to stay safe. Yoga for Kids shows that supporting a child's positive mental health doesn't need to be expensive, time-consuming, or difficult. Poses and activities help children to de-stress, focus, and get moving while having fun. ...Show more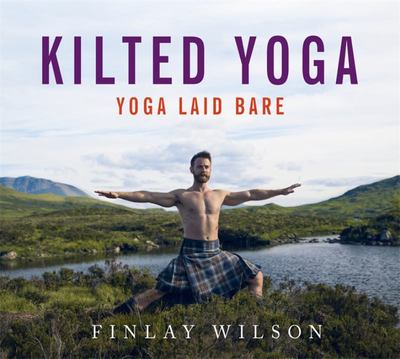 $30.00
NZD
Category: Yoga
FROM THE VIRAL YOGA STAR - 43 MILLION VIEWS IN JUST FIVE DAYS Yoga as it's never been seen before! 'Yoga can feel elitist but the book does not alienate. Partly because of its gentle humour, and partly because the language does not assume any knowledge of terms or sequences. It's straightforward and t o the point. And the scenery beats a sterile yoga studio.' - Evening Standard 'Apparently there is something about the recipe of beards, kilts, butts and the Scottish highlands that just works.' - Finlay Wilson 'Yoga and kilts in a Perthshire forest has proved to be just what the world was waiting for.' - BBC Get ready to lose yourself in the wilds of Scotland and reconnect with the natural world in this gorgeous little book that will make you look at yoga in a whole new way - kilt optional! After recovering from an accident, Finlay Wilson found yoga was the best way to rebuild his strength. Now a qualified yoga instructor himself, he's decided to bring a modern take to this ancient practice. Feast your eyes on his yoga moves and discover why his Kilted Yoga video became an instant global sensation. This beautiful book is both dramatic and inspirational, but also tongue in cheek, quirky and funny. Finlay introduces you to the fundamentals of yoga through four progressive sequences to help you develop your practice. Combining stunning photography of the Scottish highlands with practical advice, Kilted Yoga is the inspiration you've been waiting for - join the movement here. Check out the video that went viral: www.facebook.com/BBCScotland/videos/1085403278236761 ...Show more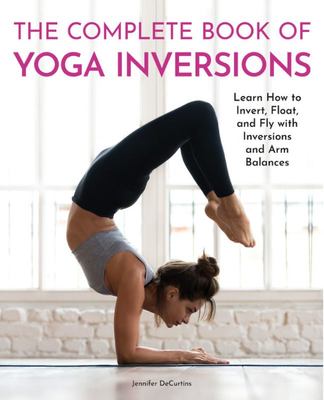 $23.00
NZD
Category: Yoga
The Complete Book of Yoga Inversions is the ultimate collection of the most common inversions and arm balances that are found in a variety of styles of yoga, with detailed step-by-step instructions, including helpful photos along with modifications and progressions.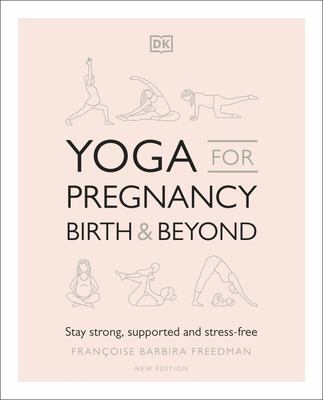 $30.00
NZD
Category: Yoga
A practical, step-by-step photographic guide to yoga poses specifically chosen to support you safely through pregnancy and the first months following the birth. Yoga is more important during pregnancy than at any other time of your life. As your body becomes unfamiliar to you from trimester to trimeste r and as labour approaches, you need safe, strengthening, and supportive sequences to guide you on your journey. This book gives you step-by-step yoga postures specially adapted for each trimester, and relaxation techniques and simple breathing exercises will show you how to adjust to the physical demands of labour and give birth with confidence. From conception to birth, help develop shared wellbeing and continue to reap the benefits of yoga after the birth as you bond with your new baby and regain your shape. ...Show more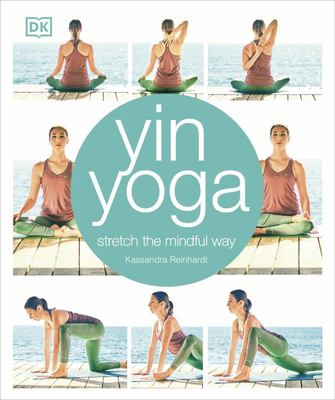 $38.00
NZD
Category: Yoga
The only book that gives you a mindful guide to yoga to help future-proof your body. Avoid putting stress on your joints and heart with this slower yoga style. In today's fast-paced world it's easy to lose the balance in our lives and the connection with our bodies. Yin Yoga offers a remedy to the stre ss and hustle of everyday life. As yin balances yang in Taoist philosophies, so the slower yin-style yoga offers an alternative to the faster, more active forms of yoga such as ashtanga. Yin yoga concentrates on holding and breathing through floor-based poses, allowing you the time and space to clear your mind and stretch your body. The 54 meditative poses and 20 targeted sequences will help you attain a sense of mindfulness and physical well-being, making it the perfect complement to a busy, active yang lifestyle and bringing you back into balance. ...Show more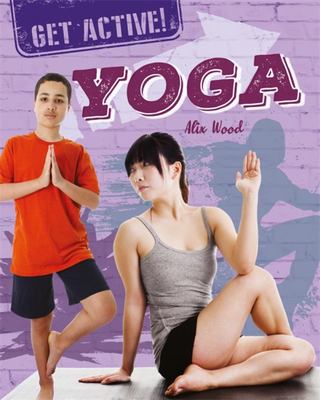 $24.00
NZD
Category: Yoga | Series: Get Active! Ser.
Be inspired to get into Yoga with Get Active! Learn an array of different poses with Get Active!: Yoga. From meditation to breathing, standing poses to floor poses, this book has useful photos, step-by-step guides and technical tips to help you perfect a whole host of moves. When your favourite thing to do is be physically active, it's easy to have fun and be fit. Readers will dive into swimming, bend over backwards for gymnastics, find peace with yoga and more, through fun, informational content about many popular activities. Step-by-step instructions will help readers learn all the right moves, and even teach them how to pursue a career in their hobby! Colourful photographs will draw future ice-skaters, dancers, and martial artists into the fascinating world of their sport - and encourage them to keep practising. This series inspires a healthy lifestyle through fun, varied types of exercise, and is a perfect tool for children aged 9+. ...Show more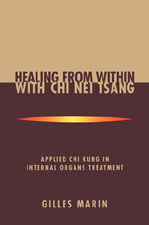 $55.00
NZD
Category: Yoga
This book, for students of yoga, meditation, tai chi and bodywork, shows how to use the "healing Tao System" to restore vitality to parts of the body. There are chapters on self-cultivation, Chi Kung breathing, detoxification, sexuality, chronic pain, and raising the chi through meditation.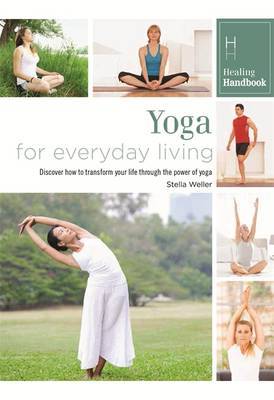 $19.99
NZD
Category: Yoga | Series: Healing Handbooks
Yoga for Everyday Living provides simple but effective yoga techniques to promote personal well being, helping you cope in an increasingly stressful world. Drawn from its roots in Hindu culture, there are step-by-step guidelines to ensure safe, effective practice for both the beginner and the familiar p ractitioner. Focussing on stretching, strengthening and breathing, there are suggestions on how to integrate yoga excercises into activities of daily living, aiming to promote a variety of mental and health benefits. ...Show more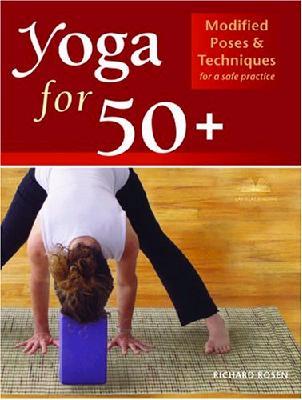 $39.95
NZD
Category: Yoga
A step-by-step guide to yoga offers people over fifty a technique for relaxing, offering tips for graceful movements and breathing exercises, as well as instructions for using props such as mats and chairs during yoga.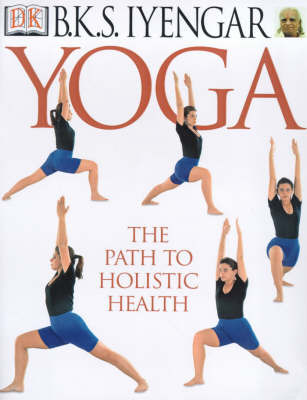 $69.99
NZD
Category: Yoga
A visual yoga guide providing step-by-step colour sequences with 360 degree views of key postures. There is also a section showing therapeutic yoga sequences to alleviate over 80 common ailments and ways to combat stress. Suitable for students of all levels of ability and fitness.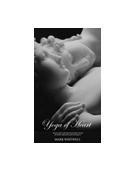 $45.00
NZD
Category: Yoga
Dop 2009, Auckland A4/184pp softcover Conspicuously absent from current teaching is Yoga as the union of polarities and its obvious implication to the male and female union within and without – the nature of life itself. Hatha Yoga is tantric practice. While Vedantic Brahmans †" the caretakers and contemporary proponents of Yoga – borrowed tantric practices to develop their religious aspiration to transcend this world, they denied the essential purpose of Yoga: to link the mind to the wonder of our own condition. Tantric traditions also confused Yoga with religion in their attempt to conquer nature or to go 'beyond'. Meanwhile, the idea of 'tantric sex' has become popular without its context and catalyst – an actual yoga practice designed for each person. The historic predominance of monastic order and other worldliness – mainly Christian and Buddhist – created elitism in society that severely diminished the perceived value of the individual. The householder life was devalued and the mutuality between man and woman eliminated. Humanity still suffers this persuasive life denial, the search for truth as 'other'. However, at this time in evolution individuals may understand and heal by enjoying the wonder of life moving in each one of us as body, breath and relationship. Mark Whitwell puts a spotlight on these issues to restore an efficient and complete Yoga for everybody. ...Show more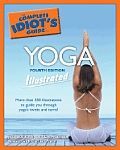 $39.99
NZD
Category: Yoga
Completely restructured to focus more on the how-to components of yoga, this step-by-step guide replaces photos with all-new two-color line illustrations that not only show readers what the various yoga postures look like, but how to get in and out of them easily and painlessly. Non-intimidating and eas y-to-follow exercises show readers just how fun and relaxing yoga can be. ...Show more