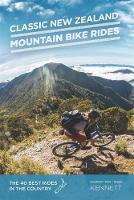 $50.00
NZD
Category: Cycling
Since this book was first published in 1991, mountain bike events, tracks and bikes have undergone a stunning transformation - from pushing heavy fully-rigid clunkers along overgrown stock routes to whipping around purpose-built trails on lightweight full-suspension machines. And over that time, this bo ok has evolved, from a small black-and-white publication to the 416-pager you're holding now. This, the 10th edition of Classic New Zealand Mountain Bike Rides, has focused on our 40 favourite rides. They range from fantastically popular mountain bike parks like Whakarewarewa in Rotorua to the inspirational, multi-day, Old Ghost Road on the West Coast of the South Island. For each ride, you will find: * a detailed route description * Geographx 3D maps * elevation charts * essential tips and nearby services * the intriguing back story to these fabulous rides ...Show more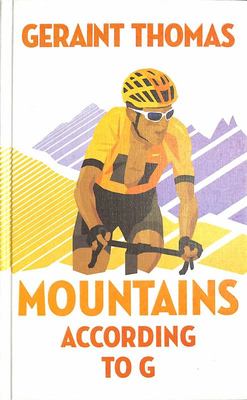 $40.00
NZD
Category: Cycling | Series: Planet Omar Ser.
Cycling fans obsess about climbs and big mountains. They love reading about their tests and tribulations and they love to ride them - a cricket lover can never bat at Lord's, or a football supporter score at Wembley, but any rider can take on the challenge of an iconic mountain. There have been fine bo oks about the big climbs before but never from the voice of an elite GC winner, taking you inside what these climbs really feel like, where the attacks come, where the pain kicks in. From best-known big-hitters, via pro-peloton favourites, to the secret climbs Geraint has come to love, and featuring Australia, Belgium, France, the Netherlands, Mallorca and Wales, this is the cyclist's secret manual. ...Show more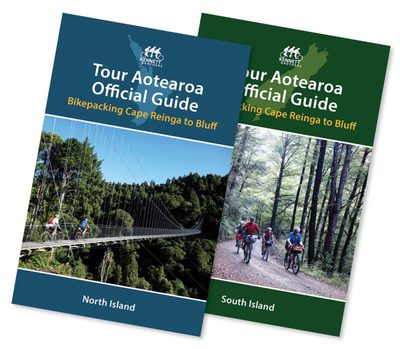 $20.00
NZD
Category: Cycling
Tour Aotearoa is a 300 km bike odyssey spanning the length of New Zealand. This two-volume set provides riders with step-by-step instructions, route maps, and insider tips on hoe to cycle from Cape Reinga down to Bluff.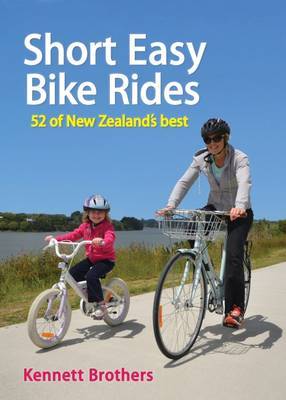 $25.00
NZD
Category: Cycling
Enjoy the simple pleasure of a leisurely bike ride to a cafe, playground or picnic spot. These safe and easy cycle paths enable you to enjoy the outdoors at your own pace. 52 leisurely rides. Traffic-free and safe. 1-3 hours riding time. Maps include bike hire, cafes and much more.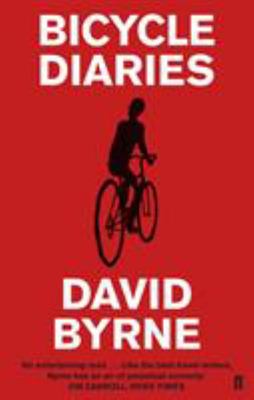 $30.00
NZD
Category: Travel - Narratives
A round-the-world bicycle tour with one of the most original artists of our day.   Urban bicycling has become more popular than ever as recession-strapped, climate-conscious city dwellers reinvent basic transportation. In this wide-ranging memoir, artist/musician and co-founder of Talking Heads David Byrne--who has relied on a bike to get around New York City since the early 1980s--relates his adventures as he pedals through and engages with some of the world's major cities. From Buenos Aires to Berlin, he meets a range of people both famous and ordinary, shares his thoughts on art, fashion, music, globalization, and the ways that many places are becoming more bike-friendly. Bicycle Diaries is an adventure on two wheels conveyed with humor, curiosity, and humanity. ...Show more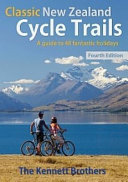 $30.00
NZD
Category: Cycling
Covers a nationwide network of the best biking holidays this stunning little country has to offer. Includes 23 Great Rides, 24 Heartland Rides and 30 connector rides.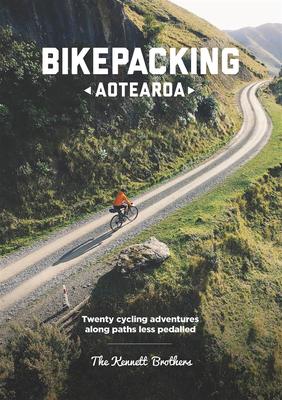 $30.00
NZD
Category: Cycling
Bikepacking Aotearoa is a guide to twenty cycling adventures around New Zealand. The trips range in length from two days to two weeks and explore the less travelled parts of this beautiful little country. New equipment and a change of mindset have opened up a whole new world of possibilities. Bike pack ing bags, strap directly on to the bike and allow you to travel fast and light, on off-road capable bikes. Get away from busy main roads. Take to the gravel backroads, cycle trails, and back-country tracks to really get away from it all and find the hidden gems that Aotearoa has to offer. For riders who are looking for adventures close to home and for bikepacking routes that can be completed in 2-3 days Bikepacking Aotearoa offers a choice of 20 exciting routes that explore some of the most scenic parts of the country. These routes are perfect as weekend getaways or as preparation for a bikepacking event. • Introductory chapters cover equipment choice, bike setup, training and preparation. • Includes detailed route descriptions, maps, elevation charts, essential service listings • Routes are graded by difficulty • Includes a list of Bikepacking events on offer around Aotearoa NZ Contents Introduction Choosing and fitting your bike Packing your bags Preparation On the road North Island 1. The Heart of the Octopus 2. Great Barrier Island 3. Coromandel Peninsula 4. Raglan to Te Awa Loop 5. Caves to Coast Loop 6. Geyserland Classic 7. Whanganui – Whangaehu Valley Loop 8. Mangatutu Mission 9. The Five Beaches 10. Remutaka Plus South Island 11. Marlborough Sounds Loop 12. Kahurangi 500 13. Tasman's Great Taste Trail Plus 14. Rainbow – Molesworth 15. Wilderness No.8 16. Le Banks Peninsula 17. Alps 2 Hakataramea Loop 18. Te Kouka Traverse 19. Nevis and the Old Man 20. The Ram Rock Other Rides Plus summaries of an extra 20 nearby trips – recommended by leading bikepackers. Bonus rides: * Tour Aotearoa: 3000 km the length of New Zealand * Kopiko Aotearoa: 1060 km cape to cape across the North Island ...Show more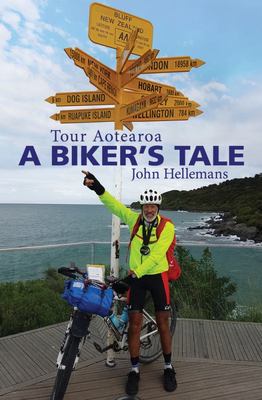 $30.00
NZD
Category: Cycling
An hilarious tale about an epic event, written from a unique perspective. To be able to appreciate the story, the reader needs to be young at heart, have a vivid imagination and a love for adventure. If that sounds like you, join the writer on his journey, and experience his daily ups and downs with him . The Tour Aotearoa is a mountain bike 'brevet' (a timed, long-distance cycling event) covering the length of New Zealand. It starts at the most northern point of the North Island, Cape Reinga, and finishes at Stirling Point, just south of Bluff at the bottom of the South Island. The Tour is held biennially and requires participants to follow a set route covering 3,000 km which consists of existing mountain bike trails scattered throughout the country and connected by back country roads. The Tour is unsupported, so participants carry their own gear. To be awarded the brevet, the riders need to cover the full distance within 30 days. The writer took part in the 2018 edition of the Tour. His experience was different from what he expected. He encountered all types of challenges, from getting lost to physical ailments, serious weather events and loneliness. In between he had plenty of time to contemplate and let his thoughts and imagination run free. It helped him pass the time. He was seen late at night, furiously hammering away on his laptop, regardless of how tired he was, reliving the events and contemplations of the day. It helped him make sense of his journey and how it fitted into the complex world we live in. He called it his 'administration'. ...Show more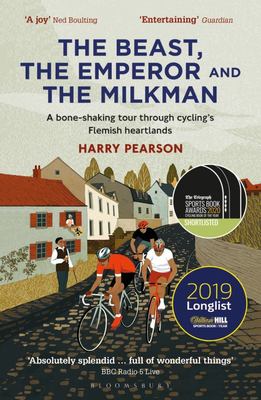 $25.00
NZD
Category: Cycling
LONGLISTED FOR THE WILLIAM HILL SPORTS BOOK OF THE YEAR 2019 'A joy.' o Ned Boulting Every nation shapes sport to test the character traits it most admires. In The Beast, the Emperor and the Milkman, committed Belgophile and road cycling obsessive Harry Pearson takes you on a journey across Flanders, t hrough the lumpy horizontal rain, up the elbow juddering cobbled inclines, past the fans dressed as chickens and the shop window displays of constipation medicines, as he follows races big, small and even smaller through one glorious, muddy spring. Ranging over 500 years of Flemish and European history, across windswept polders, along back roads and through an awful lot of beer cafes, Pearson examines the characters, the myths and rivalries that make Flanders a place where cycling is a religion and the riders its lycra-clad priests. ...Show more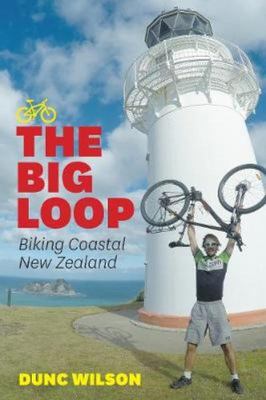 $40.00
NZD
Category: Cycling | Reading Level: near fine
In August 2015, Dunc Wilson became the first person to circumnavigate New Zealand on a bike. This 10,940 km journey followed one rule: cycle the closest available route to the coastline. The Big Loop candidly details Wilson's 240-day cycling adventure, through native bush, ragged coastlines, farm statio ns and more - demonstrating how acquainting oneself with our country is best achieved under 100 km/h. ...Show more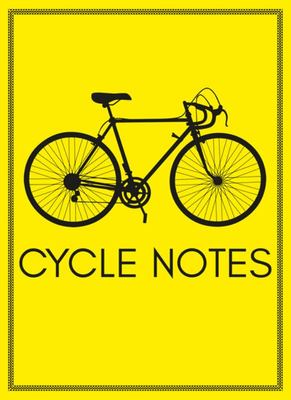 Cycle Notes
by Hardie Grant:IMPORTS
$25.00
NZD
Category: Cycling
Hit the road and record a year's worth of rides with this bespoke, cycle-focused journal. Hit the road and record a year's worth of rides with this bespoke, cycle-focused journal. Whether your riding style is that of a lightweight mountain goat or you're more comfortable taking big turns at the front of the bunch, a bike rider travels hundreds of miles a year. Be it rural touring, club sportives and gran fondos, or city commuting, you will experience stunning vistas, deserted back roads, endurance-testing climbs, and the thrill of a high-speed descent. And where better to record these memories of life in the saddle than in this specially designed journal? Packed with enough specially designed pages to record a year on the road, alongside profiles of some of the best cyclists ever to take to the saddle, Cycle Notes is an essential addition to the bike shed. ...Show more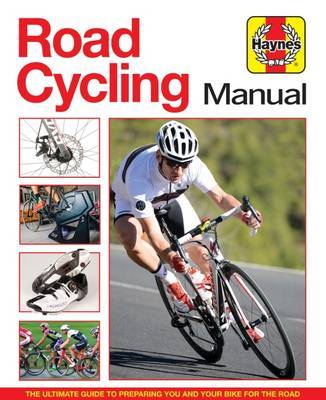 $50.00
NZD
Category: Cycling
The Road Cycling Manual is a comprehensive, practical guide for all riders. Whether you are new to cycling or already taking part in competitive events, this illustrated book, packed with vibrant photography, covers every aspect of modern road cycling, from the choice of bike, set-up and fitness trainin g, through to riding techniques and bike maintenance. Featuring step-by-step practical sections and at-a-glance training programmes, this manual will provide riders with the knowledge they need to enjoy the sport and to get the maximum from themselves and their bikes. ...Show more