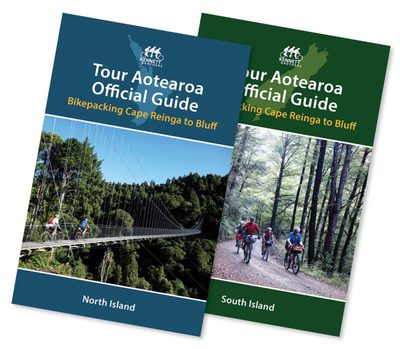 $20.00
NZD
Category: Cycling
Tour Aotearoa is a 300 km bike odyssey spanning the length of New Zealand. This two-volume set provides riders with step-by-step instructions, route maps, and insider tips on hoe to cycle from Cape Reinga down to Bluff.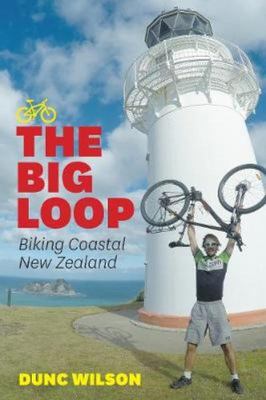 $40.00
NZD
Category: Cycling | Reading Level: near fine
In August 2015, Dunc Wilson became the first person to circumnavigate New Zealand on a bike. This 10,940 km journey followed one rule: cycle the closest available route to the coastline. The Big Loop candidly details Wilson's 240-day cycling adventure, through native bush, ragged coastlines, farm statio ns and more - demonstrating how acquainting oneself with our country is best achieved under 100 km/h. ...Show more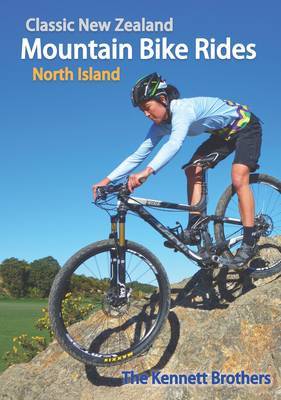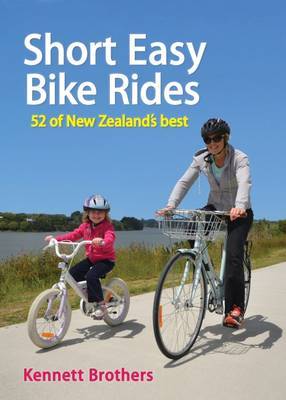 $25.00
NZD
Category: Cycling
Enjoy the simple pleasure of a leisurely bike ride to a cafe, playground or picnic spot. These safe and easy cycle paths enable you to enjoy the outdoors at your own pace. 62 leisurely rides. Taffic free and safe. 1-3 hours riding time. Maps include bike hire, cafes and much more.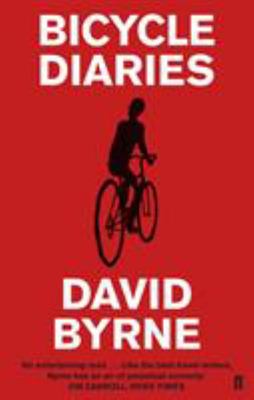 $35.00
NZD
Category: Travel - Narratives
A round-the-world bicycle tour with one of the most original artists of our day.   Urban bicycling has become more popular than ever as recession-strapped, climate-conscious city dwellers reinvent basic transportation. In this wide-ranging memoir, artist/musician and co-founder of Talking Heads David Byrne--who has relied on a bike to get around New York City since the early 1980s--relates his adventures as he pedals through and engages with some of the world's major cities. From Buenos Aires to Berlin, he meets a range of people both famous and ordinary, shares his thoughts on art, fashion, music, globalization, and the ways that many places are becoming more bike-friendly. Bicycle Diaries is an adventure on two wheels conveyed with humor, curiosity, and humanity. ...Show more
$30.00
NZD
Category: Cycling
This is the complete reference guide to bike servicing and repair, and an essential hardback bible for every cyclist's bookshelf. Incredible CGI illustrations show you every aspect of bike repair and maintenance more clearly than ever before, whether you're a mountain biker, cycling commuter, or road ra cer. All major types of bicycle from the leading brands are covered - including road, racing, hybrid, mountain, and utility bikes - with detailed, practical advice to take you from symptom to solution. The Complete Bike Owner's Manual takes away the need for expensive expert advice, showing you how to service and maintain every aspect of your bicycle. Learn how to replace or repair a chain, correct sagging suspension, fit brake cables, adjust electronic shifters, and much more, with incredible up-close detail helping you to get your wheels turning again. ...Show more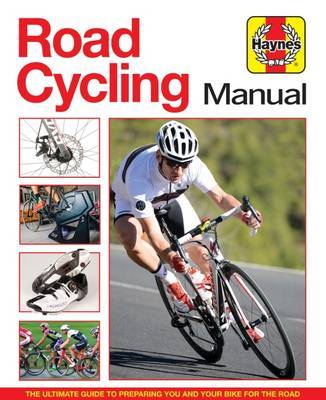 $50.00
NZD
Category: Cycling
The Road Cycling Manual is a comprehensive, practical guide for all riders. Whether you are new to cycling or already taking part in competitive events, this illustrated book, packed with vibrant photography, covers every aspect of modern road cycling, from the choice of bike, set-up and fitness trainin g, through to riding techniques and bike maintenance. Featuring step-by-step practical sections and at-a-glance training programmes, this manual will provide riders with the knowledge they need to enjoy the sport and to get the maximum from themselves and their bikes. ...Show more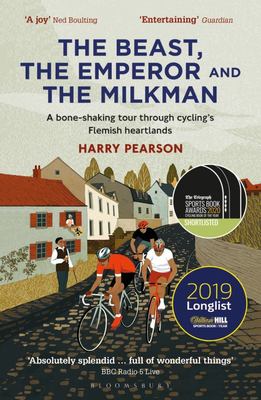 $25.00
NZD
Category: Cycling
LONGLISTED FOR THE WILLIAM HILL SPORTS BOOK OF THE YEAR 2019 'A joy.' o Ned Boulting Every nation shapes sport to test the character traits it most admires. In The Beast, the Emperor and the Milkman, committed Belgophile and road cycling obsessive Harry Pearson takes you on a journey across Flanders, t hrough the lumpy horizontal rain, up the elbow juddering cobbled inclines, past the fans dressed as chickens and the shop window displays of constipation medicines, as he follows races big, small and even smaller through one glorious, muddy spring. Ranging over 500 years of Flemish and European history, across windswept polders, along back roads and through an awful lot of beer cafes, Pearson examines the characters, the myths and rivalries that make Flanders a place where cycling is a religion and the riders its lycra-clad priests. ...Show more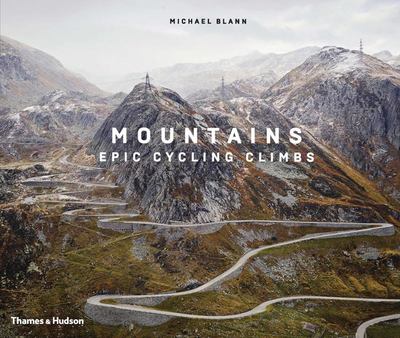 $80.00
NZD
Category: Cycling
The mountains of Europe represent different things for different people. For the locals they are a way of life; for visitors they represent breathtaking beauty, active holidays, and moments of contemplation. For cyclists, however, these dramatic landscapes represent suffering, agony--and glory. For over a century, from the Ardennes to the Alps, mountains have provided a setting for the world's great cycling contests, where determination and willpower triumph over terrain and altitude. Cycling makes us more active and takes us down less-traveled roads, and the mountains of Europe are becoming the primary destination for amateur riders who want to challenge themselves, experience fabled routes, and escape their everyday lives. Featuring over fifteen new cycling climbs from across Europe, this revised and expanded edition of Michael Blann's beautiful publication is aimed at all those who are inspired by the challenge of mountain riding. With tributes, personal recollections from leading road cyclists, and a range of new climbs in the Alps and elsewhere, this richly illustrated guide to some of the world's finest climbs will inspire awe and wonder in anyone who wishes to confront the power of the mountains. ...Show more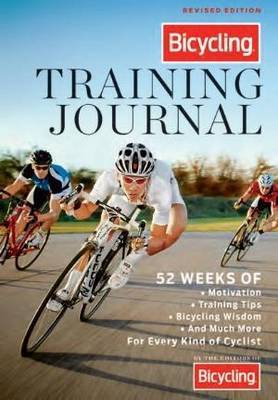 $35.00
NZD
Category: Cycling
From the editors of "Bicycling", the world's biggest cycling magazine, comes a training journal for cyclists of all abilities. "The Bicycling Training Journal" provides the perfect framework to help you reach all of your cycling goals, whether they're weight loss or world records. We provide the space ( a whole year's worth), and you fill in the facts about each day's ride: your goal, the distance you covered, the route you took, the weather you rode through, and your thoughts on the experience. There's even space to record your favourite cycling equipment, how you set up your bike, and your greatest rides. Then, we'll help you analyse your data and set new goals for next year. And throughout, we'll provide the helpful tips, motivational quotes, and cycling knowledge for which "Bicycling" is famous. ...Show more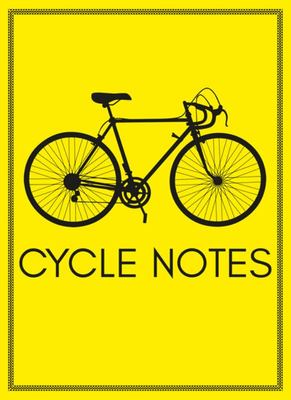 Cycle Notes
by Hardie Grant:IMPORTS
$25.00
NZD
Category: Cycling
Hit the road and record a year's worth of rides with this bespoke, cycle-focused journal. Hit the road and record a year's worth of rides with this bespoke, cycle-focused journal. Whether your riding style is that of a lightweight mountain goat or you're more comfortable taking big turns at the front of the bunch, a bike rider travels hundreds of miles a year. Be it rural touring, club sportives and gran fondos, or city commuting, you will experience stunning vistas, deserted back roads, endurance-testing climbs, and the thrill of a high-speed descent. And where better to record these memories of life in the saddle than in this specially designed journal? Packed with enough specially designed pages to record a year on the road, alongside profiles of some of the best cyclists ever to take to the saddle, Cycle Notes is an essential addition to the bike shed. ...Show more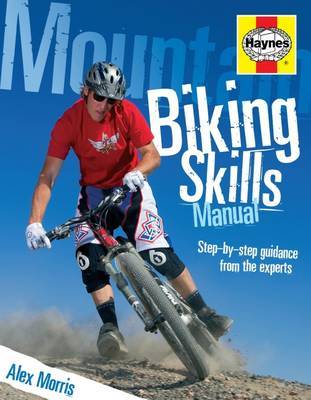 $35.00
NZD
Category: Cycling
Extreme Mountain Biking Manual is one of a new range of techniques books targeted at the wild and exciting extreme sports market. This manual's contemporary styling and breathtaking photography combine to create a title rich in technical content and accessible to all levels of rider from the complete no vice to the more advanced. A must-have book for anyone looking to improve their core riding skills or advance their abilities to the next level. ...Show more