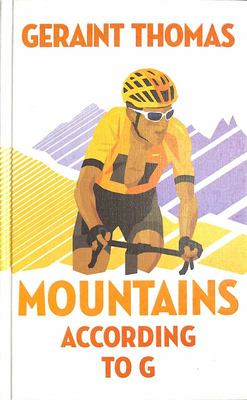 $40.00
NZD
Category: Cycling | Series: Planet Omar Ser.
Cycling fans obsess about climbs and big mountains. They love reading about their tests and tribulations and they love to ride them - a cricket lover can never bat at Lord's, or a football supporter score at Wembley, but any rider can take on the challenge of an iconic mountain. There have been fine bo oks about the big climbs before but never from the voice of an elite GC winner, taking you inside what these climbs really feel like, where the attacks come, where the pain kicks in. From best-known big-hitters, via pro-peloton favourites, to the secret climbs Geraint has come to love, and featuring Australia, Belgium, France, the Netherlands, Mallorca and Wales, this is the cyclist's secret manual. ...Show more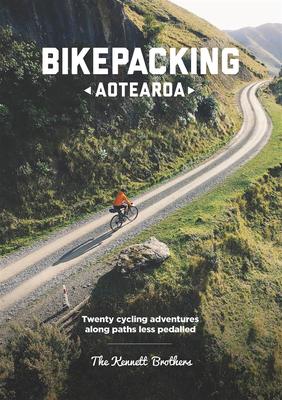 $30.00
NZD
Category: Cycling
Bikepacking Aotearoa is a guide to twenty cycling adventures around New Zealand. The trips range in length from two days to two weeks and explore the less travelled parts of this beautiful little country. New equipment and a change of mindset have opened up a whole new world of possibilities. Bike pack ing bags, strap directly on to the bike and allow you to travel fast and light, on off-road capable bikes. Get away from busy main roads. Take to the gravel backroads, cycle trails, and back-country tracks to really get away from it all and find the hidden gems that Aotearoa has to offer. For riders who are looking for adventures close to home and for bikepacking routes that can be completed in 2-3 days Bikepacking Aotearoa offers a choice of 20 exciting routes that explore some of the most scenic parts of the country. These routes are perfect as weekend getaways or as preparation for a bikepacking event. • Introductory chapters cover equipment choice, bike setup, training and preparation. • Includes detailed route descriptions, maps, elevation charts, essential service listings • Routes are graded by difficulty • Includes a list of Bikepacking events on offer around Aotearoa NZ Contents Introduction Choosing and fitting your bike Packing your bags Preparation On the road North Island 1. The Heart of the Octopus 2. Great Barrier Island 3. Coromandel Peninsula 4. Raglan to Te Awa Loop 5. Caves to Coast Loop 6. Geyserland Classic 7. Whanganui – Whangaehu Valley Loop 8. Mangatutu Mission 9. The Five Beaches 10. Remutaka Plus South Island 11. Marlborough Sounds Loop 12. Kahurangi 500 13. Tasman's Great Taste Trail Plus 14. Rainbow – Molesworth 15. Wilderness No.8 16. Le Banks Peninsula 17. Alps 2 Hakataramea Loop 18. Te Kouka Traverse 19. Nevis and the Old Man 20. The Ram Rock Other Rides Plus summaries of an extra 20 nearby trips – recommended by leading bikepackers. Bonus rides: * Tour Aotearoa: 3000 km the length of New Zealand * Kopiko Aotearoa: 1060 km cape to cape across the North Island ...Show more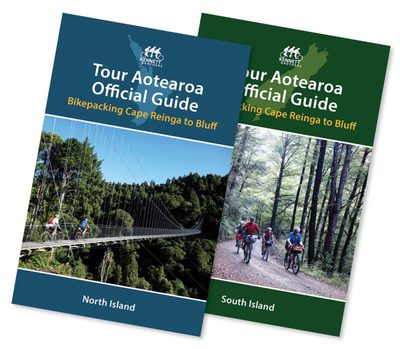 $20.00
NZD
Category: Cycling
Tour Aotearoa is a 300 km bike odyssey spanning the length of New Zealand. This two-volume set provides riders with step-by-step instructions, route maps, and insider tips on hoe to cycle from Cape Reinga down to Bluff.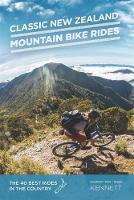 $50.00
NZD
Category: Cycling
Since this book was first published in 1991, mountain bike events, tracks and bikes have undergone a stunning transformation - from pushing heavy fully-rigid clunkers along overgrown stock routes to whipping around purpose-built trails on lightweight full-suspension machines. And over that time, this bo ok has evolved, from a small black-and-white publication to the 416-pager you're holding now. This, the 10th edition of Classic New Zealand Mountain Bike Rides, has focused on our 40 favourite rides. They range from fantastically popular mountain bike parks like Whakarewarewa in Rotorua to the inspirational, multi-day, Old Ghost Road on the West Coast of the South Island. For each ride, you will find: * a detailed route description * Geographx 3D maps * elevation charts * essential tips and nearby services * the intriguing back story to these fabulous rides ...Show more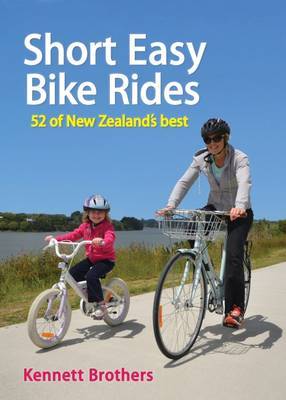 $25.00
NZD
Category: Cycling
Enjoy the simple pleasure of a leisurely bike ride to a cafe, playground or picnic spot. These safe and easy cycle paths enable you to enjoy the outdoors at your own pace. 62 leisurely rides. Taffic free and safe. 1-3 hours riding time. Maps include bike hire, cafes and much more.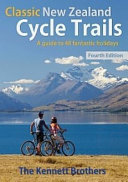 $30.00
NZD
Category: Cycling
Covers a nationwide network of the best biking holidays this stunning little country has to offer. Includes 23 Great Rides, 24 Heartland Rides and 30 connector rides.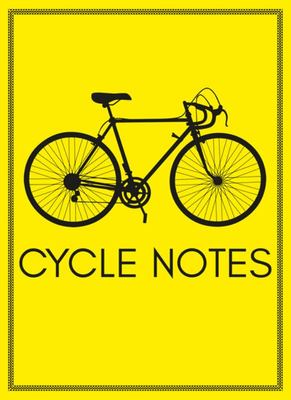 Cycle Notes
by Hardie Grant:IMPORTS
$25.00
NZD
Category: Cycling
Hit the road and record a year's worth of rides with this bespoke, cycle-focused journal. Hit the road and record a year's worth of rides with this bespoke, cycle-focused journal. Whether your riding style is that of a lightweight mountain goat or you're more comfortable taking big turns at the front of the bunch, a bike rider travels hundreds of miles a year. Be it rural touring, club sportives and gran fondos, or city commuting, you will experience stunning vistas, deserted back roads, endurance-testing climbs, and the thrill of a high-speed descent. And where better to record these memories of life in the saddle than in this specially designed journal? Packed with enough specially designed pages to record a year on the road, alongside profiles of some of the best cyclists ever to take to the saddle, Cycle Notes is an essential addition to the bike shed. ...Show more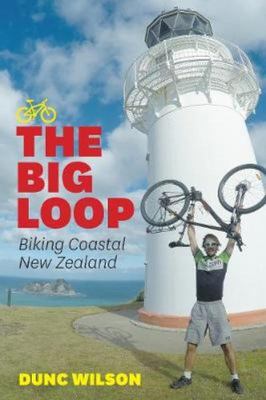 $40.00
NZD
Category: Cycling | Reading Level: near fine
In August 2015, Dunc Wilson became the first person to circumnavigate New Zealand on a bike. This 10,940 km journey followed one rule: cycle the closest available route to the coastline. The Big Loop candidly details Wilson's 240-day cycling adventure, through native bush, ragged coastlines, farm statio ns and more - demonstrating how acquainting oneself with our country is best achieved under 100 km/h. ...Show more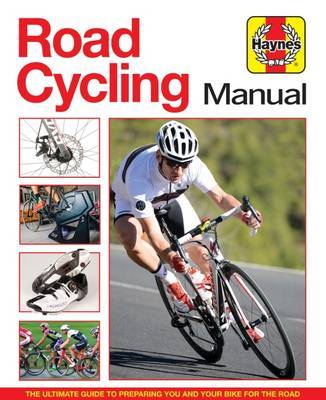 $50.00
NZD
Category: Cycling
The Road Cycling Manual is a comprehensive, practical guide for all riders. Whether you are new to cycling or already taking part in competitive events, this illustrated book, packed with vibrant photography, covers every aspect of modern road cycling, from the choice of bike, set-up and fitness trainin g, through to riding techniques and bike maintenance. Featuring step-by-step practical sections and at-a-glance training programmes, this manual will provide riders with the knowledge they need to enjoy the sport and to get the maximum from themselves and their bikes. ...Show more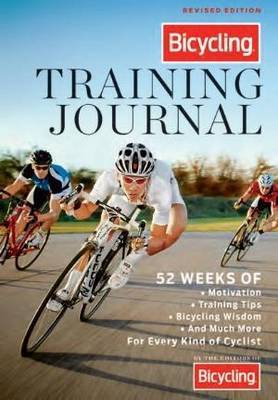 $35.00
NZD
Category: Cycling
From the editors of "Bicycling", the world's biggest cycling magazine, comes a training journal for cyclists of all abilities. "The Bicycling Training Journal" provides the perfect framework to help you reach all of your cycling goals, whether they're weight loss or world records. We provide the space ( a whole year's worth), and you fill in the facts about each day's ride: your goal, the distance you covered, the route you took, the weather you rode through, and your thoughts on the experience. There's even space to record your favourite cycling equipment, how you set up your bike, and your greatest rides. Then, we'll help you analyse your data and set new goals for next year. And throughout, we'll provide the helpful tips, motivational quotes, and cycling knowledge for which "Bicycling" is famous. ...Show more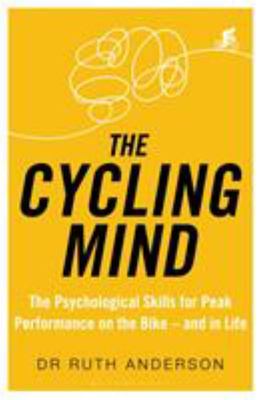 $33.00
NZD
Category: Cycling
This practical and highly accessible guide, written by a leading sport psychologist, will explore the importance of psychology in achieving peak cycling performance. The book will transfer the sport psychology strategies used in elite competition to equip individuals with the psychological skills to pur sue performance excellence - on an off the bike. The Cycling Mind will take the reader through the key stages of an athlete's pathway, from training through to competition, and provide guidelines to developing the psychological skills to compete at their best. In addition the strategies explored in the book can be applied across all high-pressure performance environments, including business and daily life.Foreword by Joanna Rowsell Shand MBE, double Olympic gold medallist, winner of multiple world cycling championships and BBC commentator on major cycling competitions. ...Show more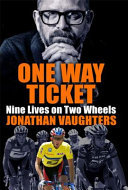 $28.00
NZD
Category: Cycling
The new memoir tracing story of cycling since the 1980s, through the eyes of Jonathan Vaughters, founder of team Education First and one of the sport's most towering figures.   Jonathan Vaughters' story is the story of modern cycling. From his early years as a keen cyclist in his hometown in Colorado to his unflinching rite of passage as a professional rider with US Postal to his elevation as one of cycling's most resilient, ethical and intelligent team bosses, the highs and lows of his career have mirrored those of the sport itself. Vaughters has had a front-row seat for most of the major events in cycling over the past three decades. He was both a former teammate of Lance and a leading witness against him. And he went on to renounce doping and start the first pro cycling team to dedicate itself to clean riding, which has grown into one of the most successful teams competing today and started a movement that has swept across the sport.   This is also not simply a story of races won and lost: Vaughters shows readers how he navigated the complex, international business of building Slipstream into a world-class cycling team. Over the past decade, he has led the sport out of the scandal-plagued Armstrong era. By presenting the world with a team made of talented racers built around a rigorous approach to clean racing, he set a new standard within cycling that has since spread across the peloton. Written from the unique perspective of both a racer and a team manager, One-Way Ticket gives the complete story of what it takes to build a winning team and repair the reputation of a sport. ...Show more