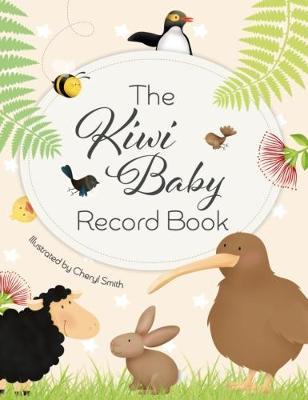 $26.00
NZD
Category: Parenting
This beautiful book helps you record all of those magical moments and 'firsts' in your baby's life, so tht you can treasure them forever.
$30.00
NZD
Category: Parenting
Everything children really want to know about sexuality and bodies - and aren't afraid to ask. This book collects questions asked by boys and girls and answers them directly: the questions are real, the answers honest and the images funny. How much sex education do children need? As much as they ask fo r, say the experts. And exactly what do children want to know? Ask them! This book collects real questions asked by children in classes about the human body, love, and sexuality. The answers are both direct and warmhearted, giving children the information they really want to know in a form they can relate to. This is a book for both boys and girls that is relevant to today's conversations about sexuality. It brings humour and lightness to help families comfortably approach this topic that many find awkward. ...Show more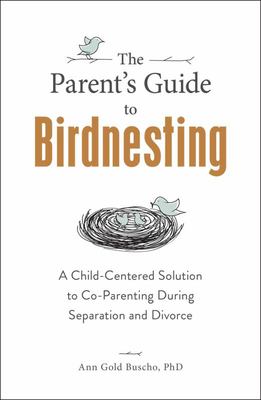 $35.00
NZD
Category: Parenting
Take coparenting to the next level and provide a stable environment for your children as you and your spouse begin tackling your separation or divorce. For parents who are separating and want to put their children first, birdnesting could be the interim custody solution you've been looking for. Instead of the children splitting their time being shuttled between mom and dad's separate homes, birdnesting allows the children to stay in the "nest" and instead, requires mom and dad to swap, allowing each parent to stay elsewhere when not with the children. Initially popularized by celebrities, this method of coparenting is now becoming more mainstream as a way to help ease children into a new family dynamic. Birdnesting takes work and commitment but with Dr. Ann Gold Buscho's guidance, you'll learn everything you need to know about this revolutionary method. In The Parent's Guide to Birdnesting, you will discover the pros and cons, the financial and interpersonal considerations, and if it's the right decision for you and your family. ...Show more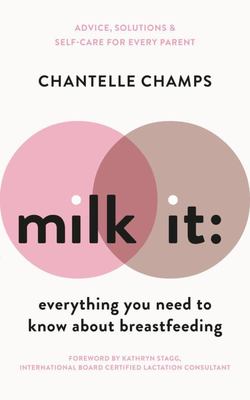 $25.00
NZD
Category: Parenting
A modern, up-to-date, friendly and non-judgemental breastfeeding guide for new parents, with personal stories and expert advice.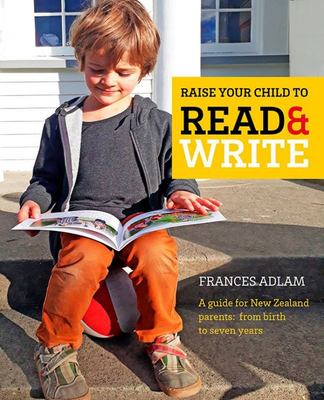 $40.00
NZD
Category: Parenting | Reading Level: near fine
This book offers parents an understanding of the key tools required to give your child the best start in learning to read and write. It is based on the simple concept that how you talk, read and write with your child will directly affect their success in reading and writing for the rest of their lives. Frances Adlam is an educationalist who has vast experience in guiding parents to raise a child who thrives at reading and writing. In this book she shares toolkits of key ideas that you can use to enhance this process. You will be encouraged to know that your child¿s aptitude for learning to read and write at school is largely shaped by the language, reading and writing experiences you offer her or him from birth, something that is easily achieved by any engaged parent. Frances also explains how to work with children with learning differences, such as dyslexia. Weaving together science-based evidence with her work in the field of education, Frances shows how, in this busy, technologically based world we live in, the way to grow a child¿s brain for success in reading and writing is based on child development principles of positive relationships, communication, language and self-expression. Raise Your Child to Read and Write is an indispensable guide for all parents of children from birth to seven years, who want to optimise their child¿s learning development. ...Show more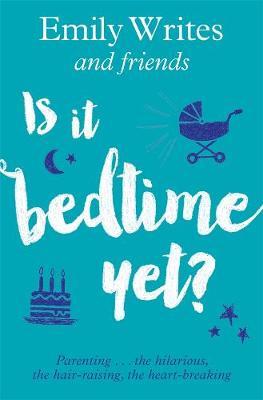 $35.00
NZD
Category: Humour | Reading Level: near fine
A collection of writings on being a parent in Aotearoa - from hilarious to heart-breaking. The experience of parenthood is different for everyone. And every day can be different too. Read a hilarious and moving collection of perspectives from the well-loved Emily Writes and her friends. Some of them ar e experienced writers, others have put pen to paper for the first time. If it takes a village to raise a child, then this writing comes from the whole village. Yet every experience is a real one, and you will feel the joy, the horror, the love and the heart-ache as you read about birthday parties, vasectomies, hugs, hospitals and, of course, sleepless nights.                ...Show more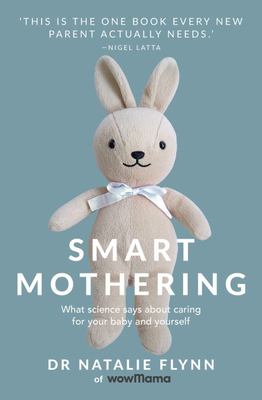 $40.00
NZD
Category: Parenting
Psychologist Dr Natalie Flynn has examined all the research on key baby topics such as feeding, sleeping and crying. The result? Smart Mothering, a revolutionary book that separates the facts from the opinions.  Find out what research says about the dilemmas so many parents face: What if I can't breast feed? Is it best to feed on demand? Can I leave my baby to cry? Should I vaccinate my baby? Is bed-sharing a good idea? Natalie provides the answers to these questions and many more.  Smart Mothering is objective, accessible and practical. With helpful tips, succinct summaries and clear diagrams it demystifies the often confusing and overwhelming world of parenting. This book is a must-read for anyone who wants to make informed decisions about how best to care for their baby. ...Show more
$28.00
NZD
Category: Parenting
When we take risks with our kids, we teach them to be better adults. 50 Risks to Take With Your Kids teaches parents and carers how to nurture resilience in their kids as they learn to take their own risks. It may sound counterintuitive to say that the longer you let kids be kids, the better they will ' adult' in the future, but it's true. The more children are allowed to play in the mud, create games and find their own solutions to problems, the more they will thrive later in life. Written to combat a growing generation of kids who have not been given the room to learn and grow in their own time, 50 Risks to Take With Your Kids gives parents and careers an easy-to-use framework with simple, practical challenges for children aged up to 10 years old. In this book, you'll find risks that develop physical and social skills, responsibility and character. You'll also find some all-important parenting risks that will encourage you to step outside your comfort zone and think alittle differently about raising kids. Peppered with Daisy Turnbull Brown's own experiences in parenting, teaching and wellbeing, this warm and funny book is not about developmental KPIs, and it's certainly not about judgement. It's about nurturing independence and resilience, teaching kids to recognize and assess risks themselves, and readying them to take on life and all that it brings. And it's about having fun and connecting as a family along the way. ...Show more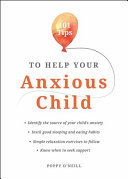 $25.00
NZD
Category: Parenting
Reassuring advice and simple strategies for parents and carers to help their child manage anxiety and overcome worries. One in four children will suffer from anxiety at some point in their young lives. As a parent it can often be difficult to know how best to support your child when they become fearfu l and worried, and whether their worries are something they can deal with themselves or a symptom of something more serious. This guide offers ways to help you to help your child articulate how they are feeling and offers effective coping strategies and simple lifestyle tweaks to manage anxiety by building their resilience and self-confidence for life.Identify the source of your child's anxietyHelp your child create a list of calming actions for when they feel anxiousInstil general well-being habitsSimple relaxation exercisesKnow when to seek support ...Show more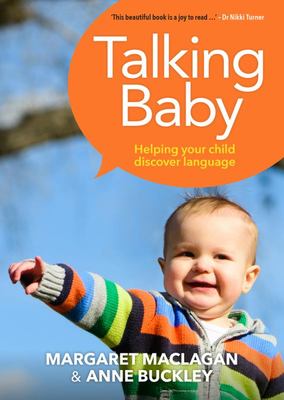 $25.00
NZD
Category: Parenting
In this fascinating and informative book, Margaret Maclagan and Anne Buckley - two specialists in children's language development - explain the subtle and extraordinary process in which children learn to talk and the very important role that parents and grandparents can play.Combining a comprehensive un derstanding of speech development with fascinating scientific facts - did you know that babies cry with an accent? - 'Talking Baby' offers numerous practical suggestions and real-life examples of how parents can best help their children to learn to talk. The authors also provide many ideas for 'talking' topics, as well as ways to use the everyday things in life to encourage children's comprehension and speech.Drawing on their combined 40 years' experience, the authors also address some of the more commonly asked questions by parents such as:* Why can my child imitate a word accurately but continues to use the wrong pronunciation in his speech?* Do second and other children talk later than first children?* My 18-month-old child isn't saying anything. Should I be worried? * Is it better to use grown-up language to talk to young children than 'baby talk'?* How early can I start reading to my child?* English isn't my first language. How can I help my children to speak it well? * My child is repeating words a lot, especially when excited - does this mean she's stuttering? ...Show more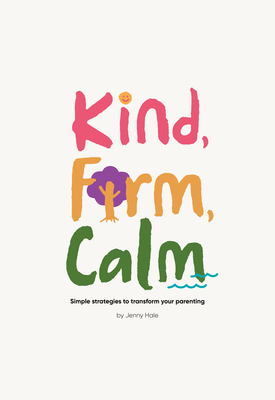 $30.00
NZD
Category: Parenting
Drawing from over 21 years of experience as a Family Coach, Jenny Hale has distilled her learning, wisdom and deep care for families into this book, and it's a must-read for any parent or caregiver. Using real-life stories relating to kids aged 2 to 12, Kind, Firm, Calm opens the lid on common paren ting struggles and provides proven strategies and insights that cut to the heart of each issue. Whether you have the world's strongest-willed toddler or a young person who just won't put down his phone, Jenny's practical advice and heartfelt encouragement will restore hope to your parenting. ...Show more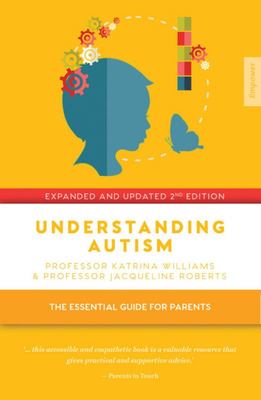 $20.00
NZD
Category: Parenting | Series: Empower Ser.
Understanding Autism is the essential reference for parents and care givers of children on the autistic spectrum. Written by two leading experts in the field, this updated edition covers key information, like the causes of autism and how it manifests at the various ages and stages of a child's life, whi le also taking into account the importance of self-care for parents. Authors Katrina Williams and Jacqueline Roberts bring considerable experience to the table, and clearly, comfortingly explain how to cope with common problematic behaviors, conditions that can often appear in conjunction with autism (such as anxiety and depression), and how best to manage the child's transition to adulthood. Their warm, supportive voices will reassure you as they sort myth from fact, and provide everything you'll need to know to understand autism. ...Show more