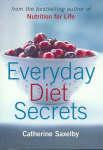 $18.95
NZD
Category: Diet and Nutrition
What diet secrets? The secrets that make losing weight and keeping it off easy! With some basic knowledge of nutrition, you can simply and effectively make a huge difference to the way your body metabolises food. You will discover the secrets of: Pop diets and how to rate them.Dining out and fast foo d.Smart shopping tips for slimmers.The diet debate - Low carb? Low fat? Low protein?Cravings and binges.Eating habits and how to change them. These diet secrets are all you need to know for easy, permanent weight loss. ...Show more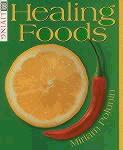 $35.00
NZD
Category: Diet and Nutrition
Eating the right goods can combat specific health problems and enhance vitality: apples can help lower blood cholesterol; onions can relieve bronchial congestion, and broccoli can raise resistance to cancer. Discover the 50 key foods and delicious ways to cook them in this unique practical guide. Fir st published 1997. ...Show more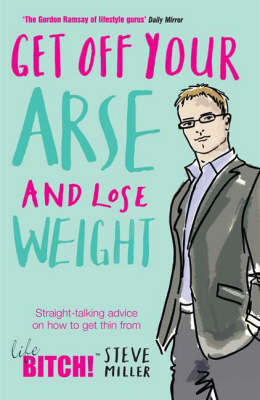 $29.99
NZD
Category: Diet and Nutrition
No more excuses!The Life Bitch is here, and he has no time for whingers. If you know your bum looks big, then get it off the sofa.Steve Miller is an expert in training people in positive thinking. His approach depends on using skills that everyone has: common sense (you are fat because you eat too much - no one is fat in a famine) and a bit of determination. He is tough-talking (he calls a hippo a hippo) but warm and witty too; and he shows you - with real life examples and stories - techniques that really work. His approach is realistic, and it's all about getting real. This is not just about shedding the flab, but about becoming the person you want to be, and realising that it is in you to make it happen. ...Show more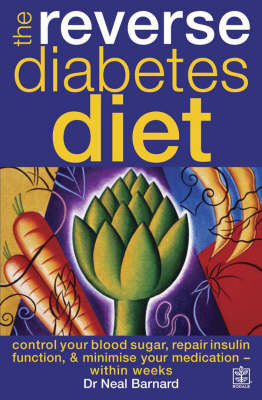 $39.99
NZD
Category: Diet and Nutrition
Doctors have always considered type II diabetes to be an irreversible condition. The accepted wisdom has been that once a person has the disease, their insulin production is permanently dysfunctional. But, as Dr Barnard shows in this groundbreaking book, this is simply not true. In a series of studie s, he has proven that it is possible to repair insulin function and reverse type II diabetes, and in this book he shows you how. Using this scientifically proven, life-changing programme, you will be able to control your blood sugar levels three times more effectively than with other well-respected diets for people with diabetes. With Dr Barnard's programme, you will eat regular meals throughout the day, building each meal on the New Four Food Groups: vegetables, fruits, whole grains and pulses. This new way of eating will improve the way your body responds to insulin – thereby reversing the defining symptom of diabetes. With its emphasis on high-fibre, low GI foods and its foundation on proven scientific fact, this is a programme that will work for you. ...Show more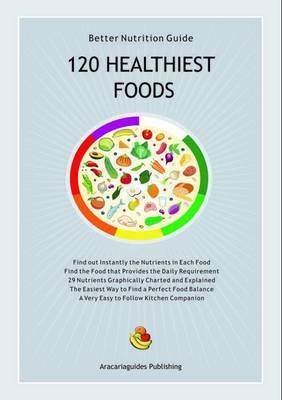 $24.00
NZD
Category: Diet and Nutrition
An A4 laminated chart that clearly illustrated the nutrients the body needs for optimal health and vitality.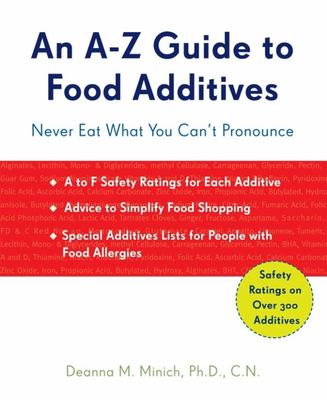 $25.00
NZD
Category: Diet and Nutrition
Cochineal extract, diacetyl, tertiary butylhydroquinone, BHA, HFCS - it's not knowing how to pronounce what's in your food, it's knowing what it does and how it can affect you that matters most. But with so many processed foods on the supermarket shelves and additives showing up in the most unlikely foo ds, that's certainly a tall order. An "A-Z Guide to Food Additives" helps consumers avoid undesirable food additives and shows them which additives do no harm and may even be nutritious. Designed to fit in a purse or pocket, this little book serves as an 'additive translator' when navigating through the landmine field of additives or ingredients that may cause allergic reactions like headaches, fatigue, and breathing difficulties or those that cause bloating or hypersensitivity. Included are safety ratings to 300 ingredients and charts of additives that can cause cancer or allergic reactions or that should be limited for sodium-sensitive individuals. There is also essential nutrition advice, hints on what to look for when reading those unreadable ingredient labels, and even tips on buying fresh produce in order to avoid pesticides. ...Show more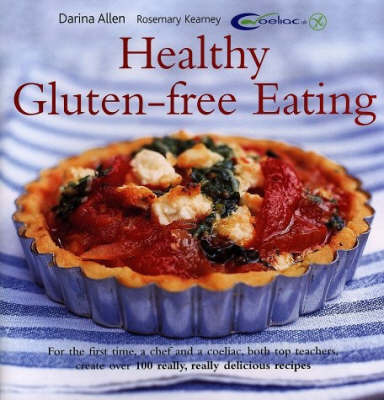 Healthy Gluten-Free Eating
by Darina Allen, Rosemary Kearney & Coeliac UK (photography Will Heap)
$45.00
NZD
Category: Diet and Nutrition
Coeliac disease is a life-long condition caused by a reaction to gluten, a protein found in wheat and other similar proteins found in rye, barley and oats. The symptoms can start at any age: in children a failure to thrive, irritability, diarrhoea and vomiting; in adults anaemia, diarrhoea, weight-loss, fatigue and abdominal pain. There is at present no cure for coeliac disease, but by following a gluten-free diet for life the symptoms will disappear. On a less serious note, a wheat-free diet is also a trendy dietary and lifestyle choice, which can help reduce weight, bloating and indigestion. This is the first cookbook to be created by a chef, in consultation with a nutritionist, especially for coeliacs. This book contains over 100 gluten-free recipes that have been created to tempt your tastebuds whilst managing the symptoms of coeliac disease. A gluten-free diet is also a particularly restrictive diet and this book will help you to cook gourmet-quality meals for friends and family. The first part of the book explains the symptoms and factors that can influence the condition. It also discusses how to implement good eating habits with the least disruption, essential reading for everybody with gluten or wheat intolerance. Darina Allen then uses her wealth of culinary experience to prove that gluten-free eating need not mean boring food. She has created over 100 tempting gluten-free dishes, including those that traditionally contain gluten, for example, chicken and tarragon pie, home-made lasagne, bread and butter pudding, tiramisu, banana bread and granola. Recipes are divided into meal types - breakfast, light meals, main courses, soups, salads, snacks and desserts. First published 2004. ...Show more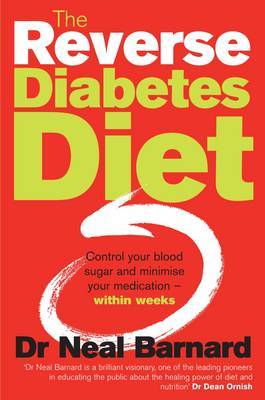 $29.99
NZD
Category: Diet and Nutrition
This title is now available in paperback! Doctors have always considered type II diabetes to be an irreversible condition. But, as Dr Barnard shows in his groundbreaking book, this is simply not true. In a series of studies, he has proven that it is possible to repair insulin function and reverse type I I diabetes, and here he shows you how. Using this scientifically proven, life-changing programme, you will be able to control your blood sugar levels three times more effectively than with other well-respected diets for people with diabetes. With Dr Barnard's programme, you will eat regular meals throughout the day, building each meal on the 'New Four Food Groups': vegetables, fruits, whole grains and pulses. This new way of eating will improve the way your body responds to insulin - thereby reversing the defining symptom of diabetes. In fact, many people will find they are able to cut back on medication after just a few weeks on this programme. With its emphasis on high-fibre, low GI foods and its foundation on proven scientific fact, this is a programme that will work for you. ...Show more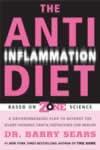 $39.99
NZD
Category: Diet and Nutrition
With his eye-opening new research in the field of hormonal control and nutrition, Sears will change the way people view the health dangers of obesity. Readers have known for years that the Zone helps them lose weight ? and now they?ll learn that it can change their future health as well.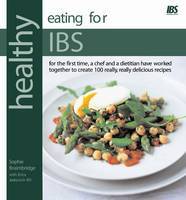 $39.99
NZD
Category: Diet and Nutrition
This is a much-needed cookbook for people with IBS, devised by a leading chef and based on nutritional advice. Containing over 100 recipes that have been created to tempt your tastebuds while managing the symptoms of IBS, together with helpful advice and practical information, "Healthy Eating for IBS" w ill help you understand IBS and limit its impact. Recipes of this title include Courgette and Cumin Salad, Garam Masala Duck Breasts and Asparagus and Red Onion Tart and are divided into meal types - breakfasts and breads, soups and salads, starters and snacks, main courses and puddings - so help you to find a diet that soothes your system without offending your appetite. ...Show more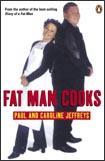 $29.95
NZD
Category: Diet and Nutrition
The follow-up to the best-selling Diary of a Fat Man. In this second book, Paul Jeffreys shares the recipes and eating tips that helped him lose a massive 64 kg. The emphasis is on simple, delicious, tasty food that is also easy on the pocket. This book dispels the myth that healthy eating is complic ated and expensive. Each of the 90 recipes takes no longer than half-an-hour and a few pans to cook ? with an average cost of $15 to feed four people. Introduced in Paul?s chatty style, these recipes make eating healthily straightforward and easy to incorporate into your lifestyle. Also included are menu plans, detox plans, what dishes to choose when you are eating out and other key tips to health and wellbeing. A chapter called ?The Healthy Household? covers what you need in your fridge and pantry. ...Show more