Fast 800 Recipe Book
by Claire Bailey, Justine Pattison, Michael Mosley
$40.00
NZD
Category: Cooking
 The highly anticipated companion to the No.1 bestseller The Fast 800 150 delicious new recipes to help you combine rapid weight loss and intermittent fasting for long term good health This companion cookbook to the international bestseller The Fast 800 by Dr Michael Mosley is filled with delicious, ea sy, low carb recipes and essential weekly meal planners, all carefully formulated by Dr Clare Bailey and Justine Pattison to help you lose weight, improve mood and reduce blood pressure, inflammation and blood sugars. Studies show that 800 calories is the magic number when it comes to successful dieting. It's high enough to be manageable, but low enough to speed weight loss and trigger a range of positive metabolic changes. In The Fast 800, Dr Michael Mosley brought together all the latest science, including Time Restricted Eating, to create an easy-to-follow programme, and this collection of all-new recipes, all photographed in full colour, will help you achieve all your goals. Every recipe is also calorie coded and noted with nutrition metrics to help you on your path to long term health.  ...Show more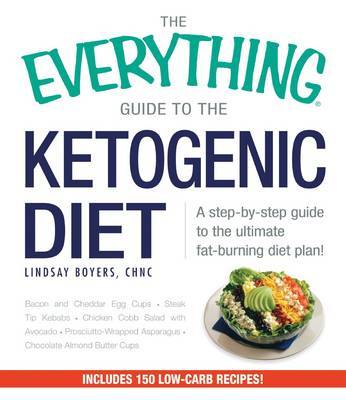 $35.00
NZD
Category: Diet and Nutrition
Drop the weight and get healthy with a low-carb, high-fat diet! Have you tried to lose weight on low-carb diets, only to find yourself struggling with cravings and ultimately putting the weight back on? It's time to try the ketogenic diet, a healthy eating plan that is low in carbs, high in fats, and mo derate in protein. This combination provides real fat-loss results, as your body burns fat for fuel. In this all-in-one guide, you'll learn: * How your body obtains energy * What ketosis is and how it helps you lose weight * How to calculate your personal macronutrient ratio * Which foods to avoid and embrace * How to reduce your body fat and improve insulin levels With customizable daily meal plans, you'll learn how to adapt the ketogenic lifestyle to suit your own needs and tastes. If you're looking to lose weight, improve your energy, and never feel deprived with flavorful, natural whole foods, The Everything Guide to the Ketogenic Diet has you covered. ...Show more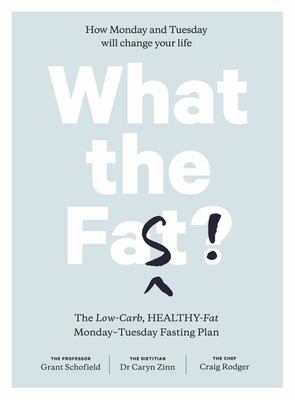 $36.00
NZD
Category: Diet and Nutrition
By now, youll probably have heard about the fat professor, the whole-food dietitian and the Michelin-trained chef who flipped the food pyramid and brought butter back. Their first book What the Fat? has been a life-changer for thousands of people and now theyre at it again. Back at the cutting edge of t he latest science. This time its all about not eating. WTF? Yep, you did read that right. This is a practical guide to get you started with intermittent fasting (IF) or super fasting (SF) as we now call it. Plus it comes with all the science and the recipes too. ...Show more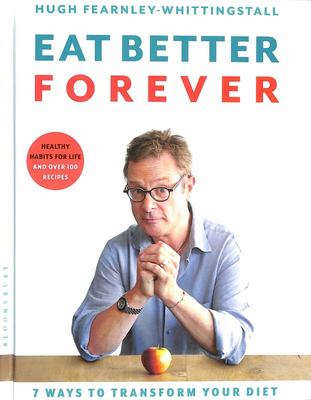 $48.00
NZD
Category: Diet and Nutrition
In Eat Better Forever, Hugh Fearnley-Whittingstall gives you all the tools to improve your eating habits, and therefore your life - permanently. And to help it all happen, he's added his 100 healthiest recipes yet.   In this ground-breaking book, instead of promising a gimmicky single-fix solution to th e challenge of healthy eating, Hugh extracts the knowledge, advice and healthy habits, from cutting edge research into the obesity crisis, to produce 7 simple strategies that will transform your diet and your health. Starting with the blissfully simple message that we all need to Go Whole, he leads us away from the industrial junk and processed foods that are doing so many of us so much harm and returns us to the real foods that nurture us and keep us well.   Everything that follows is clear, believable and achievable. From sorting the good carbs from the bad, learning not to fear fat, and looking after our gut, to renegotiating the foods we call 'drinks' and being mindful of when to eat...and when to take a pause... Hugh guides us to a better way of eating that will last us our whole lives.   It's all offered up with reassuring tips and switches that help us act on the vital knowledge he imparts. And the 100 recipes that come with it, and their endless variations, make for a lifetime of healthy eating.   ...Show more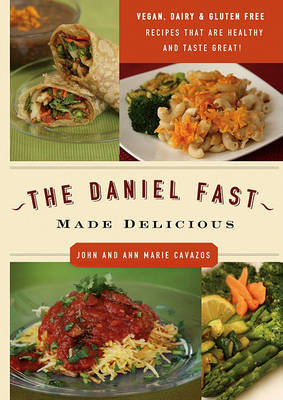 $39.00
NZD
Category: Diet and Nutrition
A cookbook on the topic of fasting may sound like an oxymoron, but this eating plan modeled in the biblical account of the life of Daniel, often called a Daniel Fast, is actually loaded with fresh, delicious, health-promoting foods.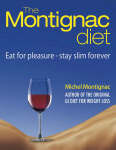 $0.00
NZD
Category: Diet and Nutrition
The GI diet for food lovers! Indulge in wine, chocolate, cheese and red meat - and still lose weight! In his multi-million-bestselling diet book, guru Michel Montignac reveals why French women don't get fat and how you too can stay slim and healthy forever, the French way. Full colour throughout, it con tains many illustrating delicious recipes and menus. It is packed full with useful hints and tips, and is a must for food lovers. ...Show more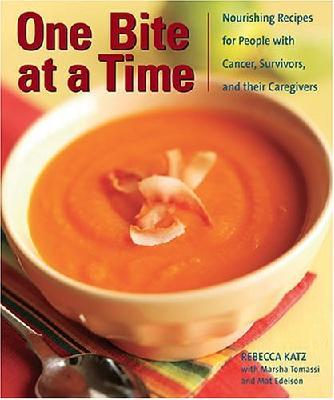 $45.00
NZD
Category: Diet and Nutrition
Nourishing Recipes for People with Cancer, Survivors & their Caregivers. Chef Rebecca Katz shares delicious, nourishing recipes with people who need food the most: cancer patients. Dietary restrictions, as well as damaged taste buds from cancer treatments, turn many patients off food, but Katz re invigorates the appetite through immune-building, sumptuous meals. These recipes use ingredients that support and bolster the immune system, are easy to digest, and taste wonderful. Supporting chapters help loved ones understand the culinary ups and downs that patients experience. ...Show more

$35.00
NZD
Category: Diet and Nutrition
Boost your energy, lose weight, and rejuvenate your heart with a proven cholesterol-fighting exercise program. Unlike fad diets that cut weight at any cost, Action Plan for High Cholesterol contains proven programs to bring your cholesterol levels under control as quickly and effectively as possible. Learn what type of exercise is best and how frequent and intense your workouts should be. Find out which cholesterol medicine might be better for you or how you may be able to change your lifestyle to reduce or even eliminate medications completely. Developed in conjunction with the American College of Sports Medicine, Action Plan for High Cholesterol presents the latest research on exercise, diet, medication, and complementary and alternative methods for your body. Take control of your heart health, and feel better than you ever thought possible! ...Show more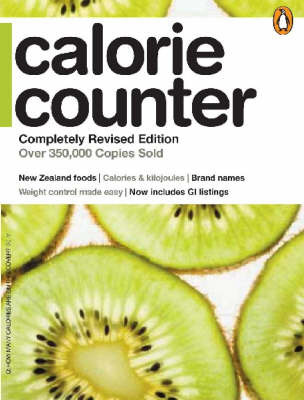 $12.00
NZD
Category: Diet and Nutrition
NZ Calorie Counter is an easy-to-use guide to counting the energy values of thousands of food items available all around New Zealand. Now includes an extensive list of pre-packaged and frozen meals to stay up to date with the latest products on the market.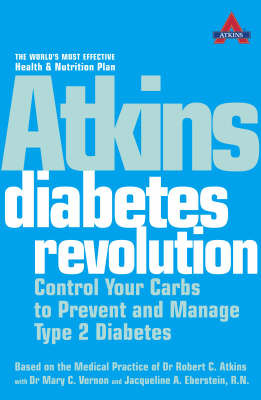 $44.95
NZD
Category: Diet and Nutrition
Brand new Atkins book which will help control your carbs to prevent and manage Type 2 Diabetes.The twin epidemics of obesity and diabetes are a 21st-century time bomb. The Atkins organisation is renowned for its work on diabetes and this book sets out a controlled carbohydrate diet and nutrition regime to help people lose weight and prevent, treat and even reverse diabetes. The conventional ...Show more
$49.00
NZD
Category: Diet and Nutrition
Think eating meat makes you macho? Think again. Punk rock icon John Joseph grew up on the mean streets of New York City in the 1970s. From gang fights to drug addiction, foster homes to lockups—he's lived it all. But shifting the way he thought about food is the one decision he credits with saving his life. Today at age fifty-four, he's completing triathalons, keeping up with guys half his age, and still rocking with his band on world tours. In Meat Is for Pussies, he offers a no-holds-barred guide to plant-based living for every dude out there who thinks grilling burgers, going out for a steak, or sitting down with a bucket of wings is a "guy thing." Joseph presents a throw-down of information, offering both personal and scientific evidence that a plant-based diet offers the best path to athleticism, strength, sexual stamina, and health. In addition to smashing the myths surrounding meat, Joseph offers a meal plan, recipes, and a workout regimen that make it easy to go plant-based and get a ripped body. ...Show more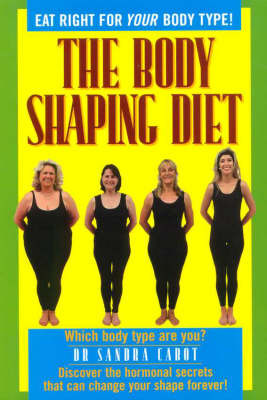 $34.99
NZD
Category: Diet and Nutrition
Guide to losing and maintaining weight, based on the theory of eating to suit a particular body shape. Discusses topics such as how to recognise your body type, cellulite, exercise and eating disorders. Includes case histories, recipes, a glossary, a list of resources and an index. Sandra Cabot is a doc tor with clinical experience in treating women with weight problems and hormonal disorders. Her other publications include Don't Let Your Hormones Ruin Your Life'. ...Show more