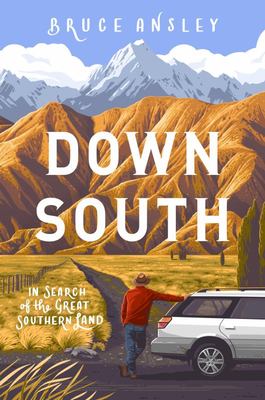 $50.00
NZD
Category: NZ - History
In Down South, writer Bruce Ansley goes on a journey back to his beloved South Island. From Curio Bay to Golden Bay, in Down South writer Bruce Ansley sets off on a vast expedition across the South Island, Te Waipounamu, visiting the places and people who hold clues to the south's famous character. Not so very long ago, the South Island had most of New Zealand's people and just about all of the money. Gold miners found fortunes in the hills and rivers, sheep barons straddled mountains, valleys and plains. Wealthy southerners ruled the government. Where now lies the South Island's golden fleece? And what is its future? ...Show more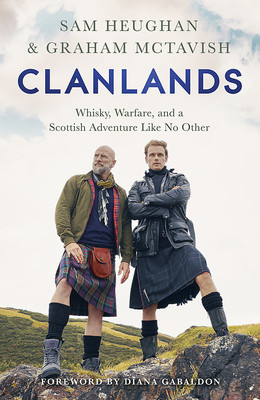 $35.00
NZD
Category: Travel - Narratives
From their faithful camper van to boats, kayaks, bicycles, and motorbikes, join stars of Outlander, Sam and Graham on a road trip with a difference, as two Scotsmen explore a land of raw beauty, poetry, feuding, music, history, and warfare. Unlikely friends Sam and Graham begin their journey in the hea rt of Scotland at Glencoe and travel from there all the way to Inverness and Culloden battlefield, where along the way they experience adventure and a cast of highland characters. In this story of friendship, finding themselves, and whisky, they discover the complexity, rich history and culture of their native country. ...Show more
$30.00
NZD
Category: Travel - Narratives
By examining the true story of Chris McCandless, a young man, who in 1992 walked deep into the Alaskan wilderness and whose SOS note and emaciated corpse were found four months later, internationally bestselling author Jon Krakauer explores the obsession which leads some people to explore the outer limi ts of self, leave civilization behind and seek enlightenment through solitude and contact with nature. 'An astonishingly gifted writer: his account of 'Alex Supertramp' is powerfully dramatic, eliciting sympathy for both the idealistic, anti-consumerist boy - and his parents' Guardian 'A compelling tale of tragic idealism' The Times ...Show more
$26.00
NZD
Category: Travel - Narratives
WINNER OF THE EDWARD STANFORD AWARD FOR OUTSTANDING CONTRIBUTION TO TRAVEL WRITING 2020 The master of contemporary travel writing, Paul Theroux, immerses himself in the beautiful and troubled heart of modern Mexico Nogales is a border town caught between Mexico and the United States of America. A fort y-foot steel fence runs through its centre, separating the prosperous US side from the impoverished Mexican side. It is a fascinating site of tension, now more than ever, as the town fills with hopeful border crossers and the deportees who have been caught and brought back. And it is here that Paul Theroux will begin his journey into the culturally rich but troubled heart of modern Mexico. Moving through the deserts just south of the Arizona border, Theroux finds a place brimming with charm, yet visibly marked by both the US border patrol looming to the north and mounting discord from within. Attending local language and culinary schools, driving through the country and meeting its people, Paul Theroux gets under the skin of Mexico. From the writer praised for his 'curiosity and affection for humanity in all its forms' (New York Times Book Review), On The Plain of Snakes is an urgent and mesmerising exploration of a region in conflict. Praise for Paul Theroux: 'As cool as Maugham... as observant, intuitive, wry, inventive and eloquent as Graham Greene' Sunday Times 'Theroux's work remains the standard by which other travel writing must be judged' Observer 'The world's most perceptive travel writer' Daily Mail 'One of the most accomplished and worldly-wise writers of his generation' The Times ...Show more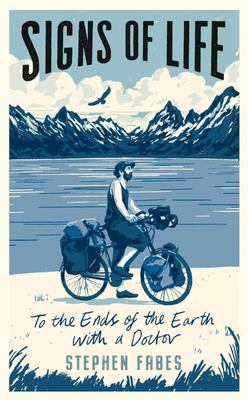 $45.00
NZD
Category: Travel - Narratives
They say that being a good doctor boils down to just four things: Shut up, listen, know something, care. The same could be said for life on the road, too. When Stephen Fabes left his job as a junior doctor and set out to cycle around the world, frontline medicine quickly faded from his mind. Of more pre ssing concern were the daily challenges of life as an unfit rider on an overloaded bike, helplessly in thrall to pastries. But leaving medicine behind is not as easy as it seems. As he roves continents, he finds people whose health has suffered through exile, stigma or circumstance, and others, whose lives have been saved through kindness and community. After encountering a frozen body of a monk in the Himalayas, he is drawn ever more to healthcare at the margins of the world, to crumbling sanitoriums and refugee camps, to city dumps and war-torn hospital wards. And as he learns the value of listening to lives - not just solving diagnostic puzzles - Stephen challenges us to see care for the sick as a duty born of our humanity, and our compassion. ...Show more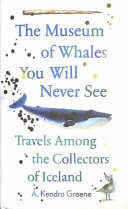 $37.00
NZD
Category: Travel - Narratives
"Filled with charming illustrations, this delightful book about Iceland's 265 museums is as quirky and mesmerizing as the country's dreamscape itself." —Forbes Mythic creatures, natural wonders, and the mysterious human impulse to collect are on beguiling display in this poetic tribute to the museums of an otherworldly island nation. Iceland is home to only 330,000 people (roughly the population of Lexington, Kentucky) but more than 265 museums and public collections–nearly one for every ten people. They range from the intensely physical, like the Icelandic Phallological Museum, which collects the penises of every mammal known to exist in Iceland, to the vaporously metaphysical, like the Museum of Icelandic Sorcery and Witchcraft, which poses a particularly Icelandic problem: How to display what can't be seen? In The Museum of Whales You Will Never See, A. Kendra Greene is our wise and whimsical guide through this cabinet of curiosities, showing us, in dreamlike anecdotes and more than thirty charming illustrations, how a seemingly random assortment of objects–a stuffed whooper swan, a rubber boot, a shard of obsidian, a chastity belt for rams–can map a people's past and future, their fears and obsessions. "The world is chockablock with untold wonders," she writes, "there for the taking, ready to be uncovered at any moment, if only we keep our eyes open."   ...Show more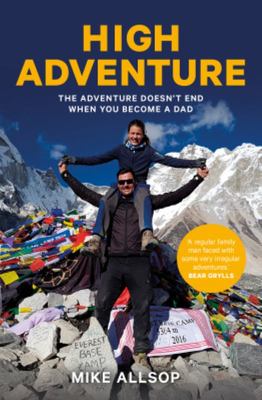 $37.00
NZD
Category: Travel - Narratives
What happens when a confirmed adventurer becomes a father? Does he continue his solo adventures? Is there a way of having it all - time with family plus adventures?
$33.00
NZD
Category: Travel - Narratives | Series: The\Passenger Ser.
'On the Greek island of Ikaria, life is sweet . . . and very, very long. What is the locals' secret?' - from "The Island of Long Life" by Andrew Anthony
$28.00
NZD
Category: Travel - Narratives
"In 1995, before leaving his much-loved home in North Yorkshire to move back to the States for a few years with his family, Bill Bryson insisted on taking one last trip around Britain, a sort of valedictory tour of the green and kindly island that had so long been his home. His aim was to take stock of the nation's public face and private parts (as it were), and to analyse what precisely it was he loved so much about a country that had produced Marmite; a military hero whose dying wish was to be kissed by a fellow named Hardy; place names like Farleigh Wallop, Titsey and Shellow Bowells; people who said 'Mustn't grumble', and Ooh lovely at the sight of a cup of tea and a plate of biscuits; and Gardeners' Question Time. Notes from a Small Islandwas a huge number-one bestseller when it was first published, and has become the nation's most loved book about Britain, going on to sell over two million copies." ...Show more
$38.00
NZD
Category: Travel - Narratives | Reading Level: near fine
'An elegant and nuanced journey through literature, through history, through music, murder and incarceration and revolution, through snow and ice and remoteness, to discover the human face of Siberia. I loved this book.' - Paul Theroux. Siberia's story is traditionally one of exiles, penal colonies and unmarked graves. Yet there is another tale to tell. Dotted throughout this remote land are pianos - grand instruments created during the boom years of the nineteenth century, and humble, Soviet-made uprights that found their way into equally modest homes. They tell the story of how, ever since entering Russian culture under the influence of Catherine the Great, piano music has run through the country like blood. How these pianos travelled into this snow-bound wilderness in the first place is testament to noble acts of fortitude by governors, adventurers and exiles. That stately instruments might still exist in such a hostile landscape is remarkable. That they are still capable of making music in far-flung villages is nothing less than a miracle. But this is Siberia, where people can endure the worst of the world -- and where music reveals a deep humanity in the last place on earth you would expect to find it. 'A masterpiece of modern travel literature with words that sing from its pages. A definitive exploration of Russia's wild east.' - Levison Wood ...Show more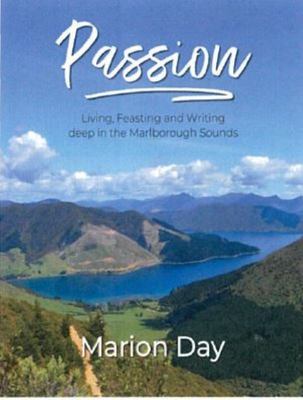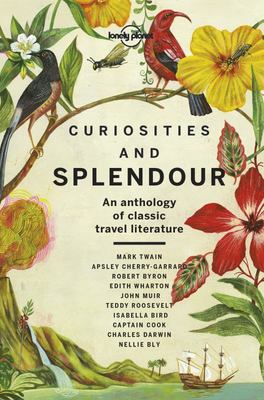 $35.00
NZD
Category: Travel - Narratives | Series: Travel Literature Ser.
Journey back in time with this collection of classic travel writing from great authors and adventurers. These extraordinary odysseys over land and sea captivated audiences and gave them a glimpse into countries, cities and cultures like never before. Tales include Robert Falcon Scott's doomed Antarctic expedition of 1910-13; Robert Byron's ten-month journey through Persia to Afghanistan in the early 30s; Jack London's 1907 sailing adventure across the south Pacific; and Teddy Roosevelt's scientific exploration of the Brazilian jungle's exotic flora and fauna. Each author and their piece of writing is introduced by editor Mark Mackenzie, who gives context to the work and provides an insightful look into how travel has changed since they were originally published. Features extracts from: The Worst Journey in the World - Apsley Cherry-Garrard TheRoad to Oxiana - Robert Byron Sea and Sardinia- DH Lawrence Cruise of the Snark - Jack London American Notes - Charles Dickens Through the Brazilian Wilderness- Teddy Roosevelt Life on the Mississippi - Mark Twain Letters Written During a Short Residence in Norway, Sweden, and Denmark - Mary Wollstonecraft In Morocco - Edith Wharton Missionary Travels and Researches in South Africa - David Livingstone The Histories - Herodotus South: The Story of Shackleton's Last Expedition 1914-1917 - Ernest Shackleton About Lonely Planet:Lonely Planet is a leading travel media company and the world's number one travel guidebook brand, providing both inspiring and trustworthy information for every kind of traveller since 1973. Over the past four decades, we've printed over 145 million guidebooks and grown a dedicated, passionate global community of travellers. You'll also find our content online, on mobile, video and in 14 languages, 12 international magazines, armchair and lifestyle books, ebooks and more. ...Show more