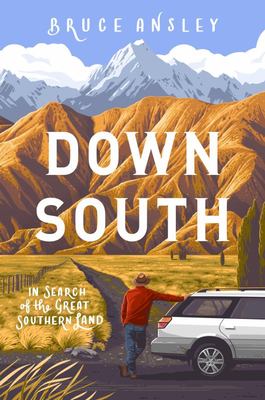 $50.00
NZD
Category: NZ - History
In Down South, writer Bruce Ansley goes on a journey back to his beloved South Island. From Curio Bay to Golden Bay, in Down South writer Bruce Ansley sets off on a vast expedition across the South Island, Te Waipounamu, visiting the places and people who hold clues to the south's famous character. Not so very long ago, the South Island had most of New Zealand's people and just about all of the money. Gold miners found fortunes in the hills and rivers, sheep barons straddled mountains, valleys and plains. Wealthy southerners ruled the government. Where now lies the South Island's golden fleece? And what is its future? ...Show more
$40.00
NZD
Category: Travel - Narratives
In the late 1990s, John Baker was known as a purveyor of quality rare and old wines. Always entrepreneurial and up for adventure, John was the perfect person for an occasional business partner, Andrew Simon, to approach with a mysterious wine list that was foreign to anything John, or his second-in-comm and, Kevin Hopko, had ever come across. The list was discovered to be a comprehensive catalogue of the wine collection of Nicholas II, the last Czar of Russia. The wine had become the property of the state after the Russian Revolution of 1918, during which Nicholas and his entire family were executed. Now owned by Stalin, the wine was discretely removed to a remote Georgian winery when Stalin was concerned the advancing Nazi army might overrun Russia, and inevitably loot artefacts and treasures. Half a century later, the wine was rumoured to be hidden underground and off any known map. John and Kevin embarked on an audacious, colourful and potentially dangerous journey to Georgia to discover if the wines actually existed; if the bottles were authentic and whether the entire collection could be bought and transported to a major London auction house for sale. Stalin's Wine Cellar is a wild, sometimes rough ride in the glamorous world of high end wine. The cast of characters include Stalin, Hitler, Czar Nicholas II and a motley bunch of Georgian businessmen/cowboys toting handguns, in the early days of Russian business development that led to the world of Putin and oligarchs. ...Show more
$25.00
NZD
Category: Travel - Narratives
WINNER OF THE NATIONAL GEOGRAPHIC TRAVELLER AWARD FOR BEST TRAVEL BOOK 'Monisha Rajesh has chosen one of the best ways of seeing the world. Never too fast, never too slow, her journey does what trains do best. Getting to the heart of things. Prepare for a very fine ride' Michael PalinWhen Monisha Rajesh announced plans to circumnavigate the globe in eighty train journeys, she was met with wide-eyed disbelief. But it wasn't long before she was carefully plotting a route that would cover 45,000 miles - almost twice the circumference of the earth - coasting along the world's most remarkable railways; from the cloud-skimming heights of Tibet's Qinghai railway to silk-sheeted splendour on the Venice Simplon-Orient-Express. Packing up her rucksack - and her fiancé, Jem - Monisha embarks on an unforgettable adventure that will take her from London's St Pancras station to the vast expanses of Russia and Mongolia, North Korea, Canada, Kazakhstan and beyond. The ensuing journey is one of constant movement and mayhem, as the pair strike up friendships and swap stories with the hilarious, irksome and ultimately endearing travellers they meet on board, all while taking in some of the earth's most breathtaking views. From the author of Around India in 80 Trains comes another witty and irreverent look at the world and a celebration of the glory of train travel. Rajesh offers a wonderfully vivid account of life, history and culture in a book that will make you laugh out loud - and reflect on what it means to be a global citizen - as you whirl around the world in its pages. ...Show more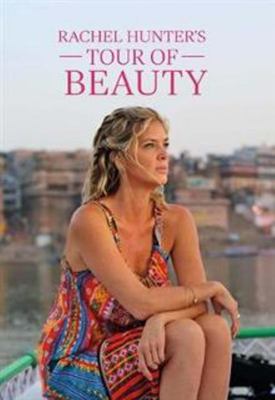 $40.00
NZD
Category: Travel - Narratives
Over the course of a life-changing year, supermodel Rachel Hunter was given the challenge of looking at how different countries around the world define the idea of beauty and wellness. From the ancient health practices in China, through to the vibrancy of India, contrasted with the futuristic, forward-t hinking beauty worlds of South Korea and Japan, Rachel Hunter's Tour of Beauty gave her a once-in-a-lifetime opportunity to not only learn the best well-being advice the world has to offer, but also learn the importance of community, authenticity and joy.   ...Show more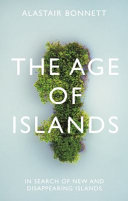 $33.00
NZD
Category: Travel - Narratives
A fascinating exploration of new and disappearing islands around the world, by the author of Off the Map.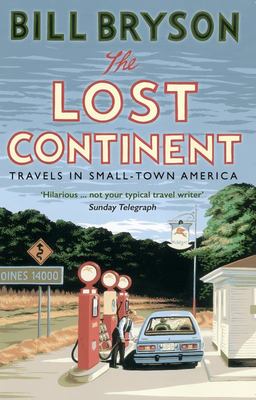 $30.00
NZD
Category: Travel - Narratives | Series: Bryson
'I come from Des Moines. Somebody had to' And, as soon as Bill Bryson was old enough, he left. Des Moines couldn't hold him, but it did lure him back. After ten years in England, he returned to the land of his youth, and drove almost 14,000 miles in search of a mythical small town called Amalgam, the ki nd of trim and sunny place where the films of his youth were set. Instead, his search led him to Anywhere, USA; a lookalike strip of gas stations, motels and hamburger outlets populated by lookalike people with a penchant for synthetic fibres. He discovered a continent that was doubly lost; lost to itself because blighted by greed, pollution, mobile homes and television; lost to him because he had become a stranger in his own land. Bryson's acclaimed first success, The Lost Continent is a classic of travel literature - hilariously, stomach-achingly, funny, yet tinged with heartache - and the book that first staked Bill Bryson's claim as the most beloved writer of his generation. ...Show more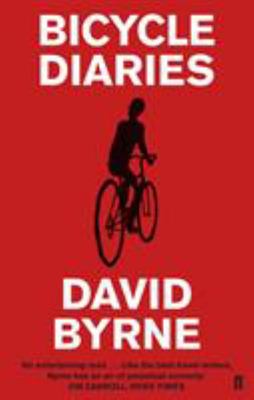 $35.00
NZD
Category: Travel - Narratives
A round-the-world bicycle tour with one of the most original artists of our day.   Urban bicycling has become more popular than ever as recession-strapped, climate-conscious city dwellers reinvent basic transportation. In this wide-ranging memoir, artist/musician and co-founder of Talking Heads David Byrne--who has relied on a bike to get around New York City since the early 1980s--relates his adventures as he pedals through and engages with some of the world's major cities. From Buenos Aires to Berlin, he meets a range of people both famous and ordinary, shares his thoughts on art, fashion, music, globalization, and the ways that many places are becoming more bike-friendly. Bicycle Diaries is an adventure on two wheels conveyed with humor, curiosity, and humanity. ...Show more
$30.00
NZD
Category: Travel - Narratives | Reading Level: very good
Lone-adventurer Tim Cope travelled the entire length of the Eurasian steppe on horseback, from the ancient capital of Mongolia to the Danube River in Hungary. This formidable 6,000-mile journey took three years to complete. It is a journey that has not been completed successfully since the days of Gengh is Khan. Trekking through wolf-infested plateaus, down into deep forests and up over glaciers, across sub-zero barren landscapes, scorching deserts and through treacherous mountain passes, Cope travelled deep into the heart of the nomadic way of life that has dominated the Eurasian steppe for thousands of years. Alone, except for a trusted dog (and a succession of thirteen horses, many stolen along the way), he encountered incredible hospitality from those who welcomed him on his journey - a tradition that is the linchpin of human survival on the steppe. With WC the Kazakh aphorism 'To understand the wolf, you must put the skin of a wolf on and look through its eyes' playing constantly in his thoughts, Cope became immersed in the land and its people, moving through both space and time as witness to the rich past and to the often painful complexities of present-day life still recovering from Soviet rule. On the Trail of Genghis Khan is a tale of survival, adventure and discovery set in a fascinating and politically volatile ...Show more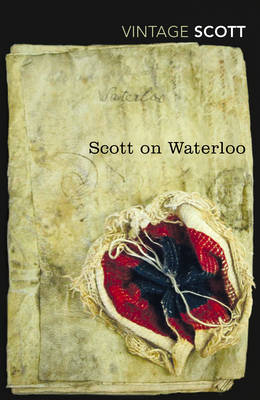 $35.00
NZD
Category: Travel - Narratives
On the 200th anniversary of the Battle of Waterloo discover a fascinating primary source: Walter Scott's accounts of his journey to the battlefield. In the immediate aftermath of the Battle of Waterloo tourists flocked from Britain to witness the scene of the most important conflict of their generation. Walter Scott was among them, and with a commission from his publisher for a travel book and a long poem. These prose and verse accounts bring to vivid life the carnage, intrigue and excitement of a fascinating period of European history. Brilliantly introduced and annotated by Paul O'Keeffe, this edition elucidates and contextualises Scott's first-hand account of his travels, his dashing epic, 'The Field of Waterloo' and the eerily chilling 'Dance of Death'. ...Show more
$30.00
NZD
Category: Travel - Narratives
By examining the true story of Chris McCandless, a young man, who in 1992 walked deep into the Alaskan wilderness and whose SOS note and emaciated corpse were found four months later, internationally bestselling author Jon Krakauer explores the obsession which leads some people to explore the outer limi ts of self, leave civilization behind and seek enlightenment through solitude and contact with nature. 'An astonishingly gifted writer: his account of 'Alex Supertramp' is powerfully dramatic, eliciting sympathy for both the idealistic, anti-consumerist boy - and his parents' Guardian 'A compelling tale of tragic idealism' The Times ...Show more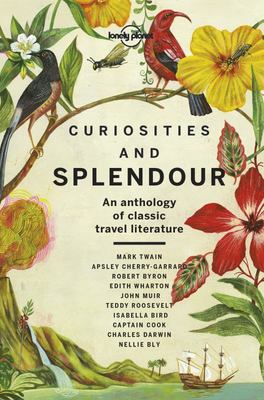 $35.00
NZD
Category: Travel - Narratives | Series: Travel Literature Ser.
Journey back in time with this collection of classic travel writing from great authors and adventurers. These extraordinary odysseys over land and sea captivated audiences and gave them a glimpse into countries, cities and cultures like never before. Tales include Robert Falcon Scott's doomed Antarctic expedition of 1910-13; Robert Byron's ten-month journey through Persia to Afghanistan in the early 30s; Jack London's 1907 sailing adventure across the south Pacific; and Teddy Roosevelt's scientific exploration of the Brazilian jungle's exotic flora and fauna. Each author and their piece of writing is introduced by editor Mark Mackenzie, who gives context to the work and provides an insightful look into how travel has changed since they were originally published. Features extracts from: The Worst Journey in the World - Apsley Cherry-Garrard TheRoad to Oxiana - Robert Byron Sea and Sardinia- DH Lawrence Cruise of the Snark - Jack London American Notes - Charles Dickens Through the Brazilian Wilderness- Teddy Roosevelt Life on the Mississippi - Mark Twain Letters Written During a Short Residence in Norway, Sweden, and Denmark - Mary Wollstonecraft In Morocco - Edith Wharton Missionary Travels and Researches in South Africa - David Livingstone The Histories - Herodotus South: The Story of Shackleton's Last Expedition 1914-1917 - Ernest Shackleton About Lonely Planet:Lonely Planet is a leading travel media company and the world's number one travel guidebook brand, providing both inspiring and trustworthy information for every kind of traveller since 1973. Over the past four decades, we've printed over 145 million guidebooks and grown a dedicated, passionate global community of travellers. You'll also find our content online, on mobile, video and in 14 languages, 12 international magazines, armchair and lifestyle books, ebooks and more. ...Show more
$28.00
NZD
Category: Travel - Narratives
"In 1995, before leaving his much-loved home in North Yorkshire to move back to the States for a few years with his family, Bill Bryson insisted on taking one last trip around Britain, a sort of valedictory tour of the green and kindly island that had so long been his home. His aim was to take stock of the nation's public face and private parts (as it were), and to analyse what precisely it was he loved so much about a country that had produced Marmite; a military hero whose dying wish was to be kissed by a fellow named Hardy; place names like Farleigh Wallop, Titsey and Shellow Bowells; people who said 'Mustn't grumble', and Ooh lovely at the sight of a cup of tea and a plate of biscuits; and Gardeners' Question Time. Notes from a Small Islandwas a huge number-one bestseller when it was first published, and has become the nation's most loved book about Britain, going on to sell over two million copies." ...Show more