$37.00
NZD
Category: Popular Science
Our bones are the silent witnesses to the lives we lead. Our stories are marbled into their marrow. Drawing upon her years of research and a wealth of remarkable experience, the world-renowned forensic anthropologist Dame Sue Black takes us on a journey of revelation. From skull to feet, via the face, spine, chest, arms, hands, pelvis and legs, she shows that each part of us has a tale to tell. What we eat, where we go, everything we do leaves a trace, a message that waits patiently for months, years, sometimes centuries, until a forensic anthropologist is called upon to decipher it. Some of this information is easily understood, some holds its secrets tight and needs scientific cajoling to be released. But by carefully piecing together the evidence, the facts of a life can be rebuilt. Limb by limb, case by case - some criminal, some historical, some unaccountably bizarre - Dame Sue Black reconstructs with intimate sensitivity and compassion the hidden stories in what we leave behind. ...Show more
$55.00
NZD
Category: Popular Science | Reading Level: 4 Non Fiction
In the bestselling, prize-winning A Short History of Nearly Everything Bill Bryson achieved the seemingly impossible by making the science of our world both understandable and entertaining to millions of people around the globe. Now he turns his attention inwards to explore the human body, how it functi ons and its remarkable ability to heal itself. Full of extraordinary facts and astonishing stories The Body- A Guide for Occupants is a brilliant, often very funny attempt to understand the miracle of our physical and neurological make up. A wonderful successor to A Short History of Nearly Everything, this book will have you marvelling at the form you occupy, and celebrating the genius of your existence, time and time again.   ...Show more
$40.00
NZD
Category: Popular Science
A vital, timely text on the viruses that cause pandemics and how to face them, by theNew York Times bestselling author ofHow Not to Die. From tuberculosis to bird flu and HIV to coronavirus, these infectious diseases share a common origin story: human interaction with animals. Otherwise known as zoonot ic diseases for their passage from animals to humans, these pathogens--both pre-existing ones and those newly identified--emerge and re-emerge throughout history, sparking epidemics and pandemics that have resulted in millions of deaths around the world. How did these diseases come about? And what--if anything--can we do to stop them and their fatal march into our countries, our homes, and our bodies? InHow to Survive a Pandemic, Dr. Michael Greger, physician and internationally-recognized expert on public health issues, delves into the origins of some of the deadliest pathogens the world has ever seen. Tracing their evolution from the past until today, Dr. Greger spotlights emerging flu and coronaviruses as he examines where these pathogens originated, as well as the underlying conditions and significant human role that have exacerbated their lethal influence to large, and even global, levels. As the world grapples with the devastating impact of the novel coronavirus 2019, Dr. Greger reveals not only what we can do to protect ourselves and our loved ones during a pandemic, but also what human society must rectify to reduce the likelihood of even worse catastrophes in the future. ...Show more
$28.00
NZD
Category: Popular Science
Sapiens showed us where we came from. Homo Deus looked to the future. 21 Lessons for the 21st Century explores the present. How can we protect ourselves from nuclear war, ecological cataclysms and technological disruptions? What can we do about the epidemic of fake news or the threat of terrorism? What should we teach our children? Yuval Noah Harari takes us on a thrilling journey through today's most urgent issues. The golden thread running through his exhilarating new book is the challenge of maintaining our collective and individual focus in the face of constant and disorienting change. Are we still capable of understanding the world we have created? ...Show more
$28.00
NZD
Category: Popular Science
Ben Goldacre's wise and witty bestseller, shortlisted for the Samuel Johnson Prize, lifts the lid on quack doctors, flaky statistics, scaremongering journalists and evil pharmaceutical corporations. Since 2003 Dr Ben Goldacre has been exposing dodgy medical data in his popular Guardian column. In this e ye-opening book he takes on the MMR hoax and misleading cosmetics ads, acupuncture and homeopathy, vitamins and mankind's vexed relationship with all manner of 'toxins'. Along the way, the self-confessed 'Johnny Ball cum Witchfinder General' performs a successful detox on a Barbie doll, sees his dead cat become a certified nutritionist and probes the supposed medical qualifications of 'Dr' Gillian McKeith. Full spleen and satire, Ben Goldacre takes us on a hilarious, invigorating and ultimately alarming journey through the bad science we are fed daily by hacks and quacks. ...Show more
$40.00
NZD
Category: Popular Science
300,000 years ago, Homo sapienshad bigger skulls. Cooked food meant our heads shrunk; alongside a growing brain, our airways got narrower. Urbanisation then led us to breathe less deeply and less healthily. And so today more than 90% of us breathe incorrectly. So we might have been breathing all our lif e, but we need to learn how to breathe properly! In Breath, James Nestor meets cutting-edge scientists at Harvard and experiments on himself in labs at Stanford to see the impact of bad breathing. He revives the lost, and recently scientifically proven, wisdom of swim coaches, Indian mystics, stern-faced Russian cardiologists, Czechoslovakian Olympians and New Jersey choral conductors - the world's foremost 'pulmonauts' - to show how breathing in specific patterns can trigger our bodies to absorb more oxygen, and he explains the benefits for everyone that result, from staying healthy and warding off anxiety to improving focus and losing weight. Breathis a fascinating ride through evolution, medicine and physiology - and extreme sports. But mostly it explores you. Structured as a journey with chapters from the mouth and nose through to the lungs and nervous system, it is non-fiction at its breath-taking best. ...Show more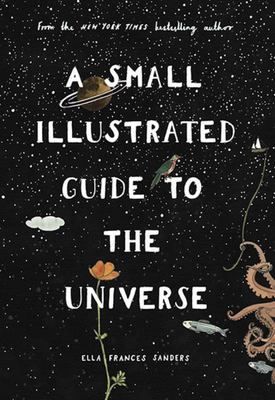 $28.00
NZD
Category: Popular Science
A beautifully illustrated exploration of the principles, laws, and wonders that rule our universe, our world, and our daily lives, from the New York Times bestselling creator of Lost in Translation.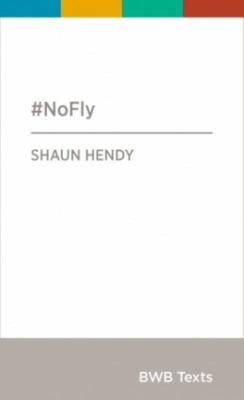 $15.00
NZD
Category: Popular Science
What happens when a leading New Zealand scientist (and frequent traveler) rules out flying for a year? From overnight buses to epic train journeys, Shaun Hendy's experiences speak to our desire to do something ¿ anything ¿ in the face of growing climate anxiety. #NoFly confronts the hard questions of on e person's attempt 'to adapt'. Was this merely privileged virtue signalling? Did it compromise his work, his life? And has it left him feeling more optimistic that we can, indeed, reach a low-emissions future? ...Show more
How To
by Randall Munroe
$25.00
NZD
Category: Popular Science
Randall Munroe is . . .'Nerd royalty' Ben Goldacre 'Totally brilliant' Tim Harford 'Laugh-out-loud funny' Bill Gates 'Wonderful' Neil Gaiman AN INSTANT #1 NEW YORK TIMES BESTSELLER For any task you might want to do, there's a right way, a wrong way, and a way so monumentally bad that no one would ever t ry it. How To is a guide to the third kind of approach. It's full of highly impractical advice for everything from landing a plane to digging a hole. Bestselling author and cartoonist Randall Munroe explains how to predict the weather by analyzing the pixels of your Facebook photos. He teaches you how to tell if you're a baby boomer or a millennial by measuring the radioactivity of your teeth. He offers tips for taking a selfie with a telescope, crossing a river by boiling it, and getting to your appointments on time by destroying the moon. And if you want to get rid of this book once you're done with it, he walks you through your options for proper disposal, including dissolving it in the ocean, converting it to a vapour, using tectonic plates to subduct it into the Earth's mantle, or launching it into the sun. By exploring the most complicated ways to do simple tasks, Munroe doesn't just make things difficult for himself and his readers. As he did so brilliantly in What If?, he invites us to explore the most absurd reaches of the possible. Full of clever infographics and amusing illustrations, How To is a delightfully mind-bending way to better understand the science and technology underlying the things we do every day. ...Show more
$28.00
NZD
Category: Popular Science | Reading Level: near fine
THE NO.1 SUNDAY TIMES BESTSELLER. 'A beautiful little book by a brilliant mind'- DAILY TELEGRAPH. 'Effortlessly instructive, absorbing, up to the minute and - where it matters - witty'- GUARDIAN. The world-famous cosmologist and #1 bestselling author of A Brief History of Time leaves us with his final thoughts on the universe's biggest questions in this brilliant posthumous work. Is there a God? How did it all begin? Can we predict the future? What is inside a black hole? Is there other intelligent life in the universe? Will artificial intelligence outsmart us? How do we shape the future? Will we survive on Earth? Should we colonise space? Is time travel possible? Throughout his extraordinary career, Stephen Hawking expanded our understanding of the universe and unravelled some of its greatest mysteries. But even as his theoretical work on black holes, imaginary time and multiple histories took his mind to the furthest reaches of space, Hawking always believed that science could also be used to fix the problems on our planet. And now, as we face potentially catastrophic changes here on Earth - from climate change to dwindling natural resources to the threat of artificial super-intelligence - Stephen Hawking turns his attention to the most urgent issues for humankind. Wide-ranging, intellectually stimulating, passionately argued, and infused with his characteristic humour, Brief Answers to the Big Questions, the final book from one of the greatest minds in history, is a personal view on the challenges we face as a human race, and where we, as a planet, are heading next. A percentage of all royalties will go to charity. ...Show more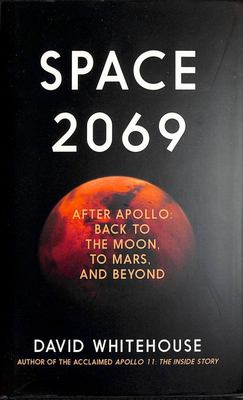 $40.00
NZD
Category: Popular Science
From the author of the acclaimed Apollo 11: The Inside Story - our next fifty years of space exploration.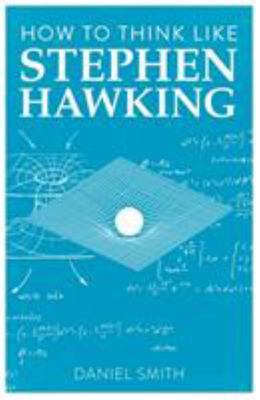 $23.00
NZD
Category: Popular Science | Series: How to Think Like Ser.
A unique insight into one of science's greatest minds of the last half-century. Undoubtedly the most famous name in science and the very face of physics over the last half-century, Stephen Hawking was remarkable for many reasons. Not least because he continued to strive to achieve so much while being h indered by debilitating illness. He demonstrated categorically that if you put your mind to it, you can achieve anything, no matter your physical state. Of course, it helps if you happen to possess a mind such as he did. His work on black holes put him on the map, and he became globally famous for his A Brief History of Time, communicating the most difficult scientific ideas at a period when he'd lost the ability to speak. ...Show more