$46.00
NZD
Category: Music History & Biography | Series: Bibliotheca Universalis Ser.
Jacket madness: A splendid collection of album art from the 1960s to the 90s Record covers are a sign of our life and times. Like the music on the discs, they address such issues as love, life, death, fashion, and rebellion. For music fans the covers are the expression of a period, of a particular time in their lives. Many are works of art and have become as famous as the music they stand for--Andy Warhol's covers, for example, including the banana he designed for The Velvet Underground. This edition of Record Covers presents a selection of the best rock album covers of the 60s to 90s from music archivist, disc jockey, journalist, and former record-publicity executive Michael Ochs's enormous private collection. Both a trip down memory lane and a study in the evolution of cover art, this is a sweeping look at an underappreciated art form. About the Series: Bibliotheca Universalis -- Compact cultural companions celebrating the eclectic TASCHEN universe at an unbeatable, democratic price Since we started our work as cultural archaeologists in 1980, the name TASCHEN has become synonymous with accessible, open-minded publishing. Bibliotheca Universalis brings together nearly 100 of our all-time favorite titles in a neat new format so you can curate your own affordable library of art, anthropology, and aphrodisia.Bookworm's delight -- never bore, always excite Text in English, French, and German ...Show more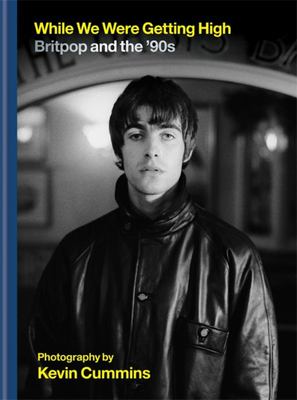 $70.00
NZD
Category: Music History & Biography
Remember Britpop and the '90s through hundreds of its most striking images - with many seen here for the very first time. Taken by renowned photographer Kevin Cummins, chief photographer at the NME for more than a decade, the images in this book explore the rise and fall of Cool Britannia and all that c ame with it. Nostalgic, anarchic and featuring contributions from icons of the Britpop era including Noel Gallagher and Brett Anderson, While We Were Getting High is a seminal portrait of a decade like no other. Artists featured include: Oasis Blur Suede Pulp Elastica Supergrass The Charlatans Gene Sleeper Kula Shaker Echobelly The Bluetones ...and many more ...Show more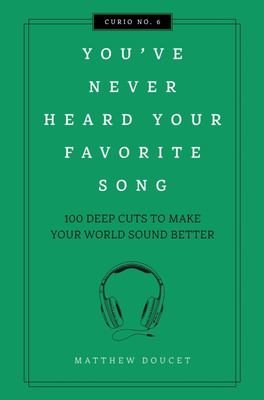 $20.00
NZD
Category: Music | Series: Curios Ser.
Let go of your musical biases and dive into the deep cuts that are what music is really about. Let go of your musical biases and dive into the deep cuts that are what music is really about with You've Never Heard Your Favorite Song. From underground musicians to passed-over classics, your favorite song is out there waiting for you, you just need to go find it. Relearn what makes a song great and set those played out pop tunes on the back burner once and for all. The latest edition in the Curio series, this pocket-sized book is perfect for referencing on the go. So get reading to find out why you might not even know your favorite song yet, and why you should keep your musical mind open. ...Show more
$45.00
NZD
Category: Music History & Biography | Reading Level: very good
A rollicking yarn about the early days of ground-breaking band Split Enz, but also the powerful story of how Mike Chunn dealt with a crippling mental health issue and went on to become one of our most influential music identities. This is a gripping read that works on several levels. It's the sliding-d oor story of someone who might have become a world-famous pop star had he not suffered from a severe phobic disorder.It's the story of an assortment of young musicians trying to find their feet as bands in the late 70s and early 80s, and the associated euphoria and craziness of that life.It's Mike's personal story of struggling with agoraphobia and eventually finding a way through. Told in Mike's own words, this is also a loving evocation of a 50s and 60s New Zealand childhood, and a beautifully written memoir that will resonate with anyone who loves a well-told story. ...Show more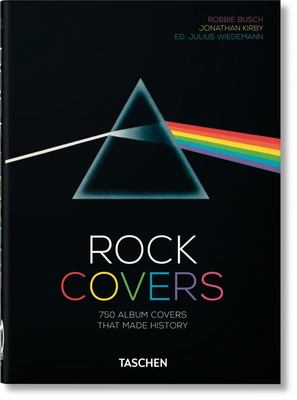 Rock Covers – 40
by Robbie Busch; Jonathan Kirby; Julius Wiedemann (Editor)
$60.00
NZD
Category: Music History & Biography
Album art is indelibly linked to our collective musical memories; when you think of your favorite albums, you picture the covers. Many photographers, illustrators, and art directors have become celebrities from their album artworks--the best examples of which will go down in history as permanent fixture s in popular culture. Paying tribute to this art form, Rock Covers brings you a compilation of more than 750 remarkable album covers, from legendary to rare record releases. Artists as varied as Elvis Presley, The Beatles, The Sex Pistols, Pink Floyd, The Cure, Iron Maiden, and Sonic Youth are gathered together in celebration of the cover art that defined their albums and their cult status. Each cover is accompanied by a fact sheet listing the art director, photographer or illustrator, year, label, and more, while nearly 250 records that marked particular turning points for a band, an artist, or the music genre, are highlighted with short descriptions. This far-reaching catalog of visualized rock is contextualized with insider interviews with professionals who shaped the history of rock, and by top-10 record lists from ten leading rock collectors.   About the series TASCHEN turns 40 this year Since we started our work as cultural archaeologists in 1980, TASCHEN has become synonymous with accessible publishing, helping bookworms around the world curate their own library of art, anthropology, and aphrodisia at an unbeatable price. In 2020, we celebrate 40 years of incredible books by staying true to our company credo. The 40 series presents new editions of some of the stars of our program--now more compact, friendly in price, and still realized with the same commitment to impeccable production. ...Show more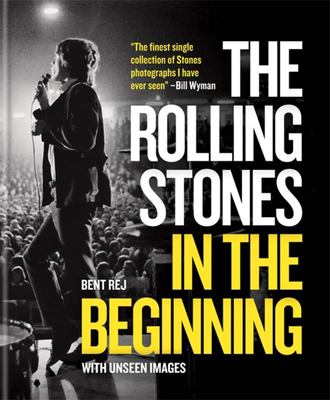 $80.00
NZD
Category: Music History & Biography
A unique portrait of a band on the brink of superstardom.From March 1965 to May 1966, photographer Bent Rej enjoyed unparalleled access to the Rolling Stones as one of the trusted inner circle, accompanying the band on its first full European outing: the Satisfaction tour.   The Rolling Stones In the Beginning is Rej's collection of more than 300 intimate photographs of the band on stage, on the road and at home, documenting a year in the life of the Rolling Stones as they enjoyed their first taste of popular success.   This new and updated edition contains never-before-seen photographs newly unearthed from Rej's archive. ...Show more
$48.00
NZD
Category: Music - Instruments
From Jimi Hendrix to Ed Sheeran, every guitar hero started somewhere - so stop dreaming and start playing! Covering acoustic and electric, this book includes everything you need to know, from choosing your instrument and reading guitar tab, to using amplifiers and effects. Easy-to-follow lessons take y ou through all the steps to becoming a great guitar player: from tuning for beginners to advanced techniques for experienced players such as fingerpicking and two-handed tapping. Pick up guitar theory along the way including rhythm, chords, and scales, and how to fine-tune your playing for blues, pop, rock, and more. Beginner's Step-by-Step Guitar also helps you take your music to the next level with practical tips on forming a band, recording, and playing gigs. Whether you want to play along with your favourite songs at home or rock out onstage, this is the ultimate step-by-step guide to guitar greatness. With superb photography, easy-to-understand tips and tricks, and free downloadable tutorial videos accompanying each session, you will learn how to play the guitar like a pro and hit all the right notes. ...Show more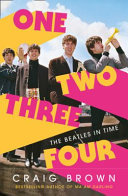 $37.00
NZD
Category: Music History & Biography
From the award-winning author of Ma'am Darling: 99 Glimpses of Princess Margaret comes a fascinating, hilarious, kaleidoscopic biography of the Fab Four.On April 10th 2020, it will be exactly 50 years since Paul McCartney announced the break-up of the Beatles. At that point, we will be at the same dista nce in time from 1970 as 1970 was from 1920, the year Al Jolson's 'Swanee' was the bestselling record and Gustav Holst composed The Planets.The Beatles continue to occupy a position unique in popular culture. They have entered people's minds in a way that did not occur before, and has not occurred since. Their influence extended way beyond the realm of music to fashion, politics, class, religion and ethics. Countless books have doggedly catalogued the minutiae of The Beatles. If you want to know the make of George Harrison's first car you will always be able to find the answer (a second hand, two-door, blue Ford Anglia 105E Deluxe, purchased from Brian Epstein's friend Terry Doran, who worked at a dealership in Warrington). Before she met John Lennon, who was the only Beatle Yoko Ono could name, and why? Ringo. Because 'ringo' means 'apple' in Japanese. All very interesting, but there is, as yet, no book about The Beatles that combines the intriguing minutiae of their day-to-day lives with broader questions about their effect – complicated and fascinating – on the world around them, their contemporaries, and generations to come.Until now. Craig Brown's One Two Three Four: The Beatles in Time is a unique, kaleidoscopic examination of The Beatles phenomenon – part biography, part anthropology, part memoir, by turns humorous and serious, elegiac and speculative. It follows the unique "exploded biography" form of his internationally bestselling, Ma'am Darling: 99 Glimpses of Princess Margaret.   ...Show more
$48.00
NZD
Category: Music History & Biography
2020 marks 250 years since Beethoven's birth Ludwig van Beethoven: to some, simply the greatest ever composer of Western classical music. Yet his life remains shrouded in myths, and the image persists of him as an eccentric genius shaking his fist at heaven. Beethoven by Oxford professor Laura Tunbridge cuts through the noise in a refreshing way. Each chapter focuses on a period of his life, a piece of music and a revealing theme, from family to friends, from heroism to liberty. It's a winning combination of rich biographical detail, insight into the music and surprising new angles, all of which can transform how you listen to his works. We discover, for example, Beethoven's oddly modern talent for self-promotion, how he was influenced by factors from European wars to instrument building, and how he was heard by contemporaries. This tour de force - published for the 250th anniversary of Beethoven's birth - provides a fresh overview and a wealth of material that has never been revealed to the wider public before. It's a compelling, human portrayal of Beethoven and a fascinating journey into one of the world's most amazing creative minds. ...Show more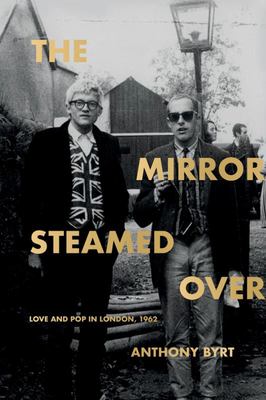 $45.00
NZD
Category: Music History & Biography
In the early sixties at the Royal College of Art in London, three extraordinary personalities collided to reshape contemporary art and literature. Barrie Bates (who would become Billy Apple in November 1962) was an ambitious young graphic designer from New Zealand, who transformed himself into one of po p art's pioneers. At the same time, his friend and fellow student David Hockney - young, Northern and openly gay - was making his own waves in the London art world. Bates and Hockney travelled together, bleached their hair together, and, despite being two of London's rising art stars, almost failed art school together. And in the middle of it all was the secretary of the Royal College's Painting School - an aspiring young novelist called Ann Quin. Quin ghost-wrote her lover Bates's dissertation and collaborated with him on a manifesto, all the while writing Berg: the experimental novel that would establish her as one of the British literary scene's most exciting new voices. Taking us back to London's art scene in the late fifties and early sixties, award-winning writer Anthony Byrt illuminates a key moment in cultural history and tackles big questions: Where did Pop and conceptual art come from? How did these three remarkable young outsiders change British culture? And what was the relationship between revolutions in personal and sexual identities and these major shifts in contemporary art? From the Royal College to Coney Island and Madison Avenue, encountering R. D. Laing and Norman Mailer, Shirley Clarke and Larry Rivers, The Mirror Steamed Over is a remarkable journey through a pivotal moment in contemporary culture. ...Show more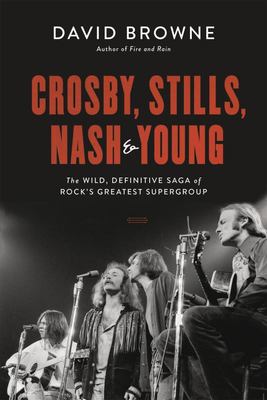 $30.00
NZD
Category: Music History & Biography
"In what is the most comprehensive biography of the group to date, Browne compiles a fun and fast-paced music history.... an authoritative chronicle." --Publishers WeeklyThe first and most complete narrative biography of Crosby, Stills, Nash and Young, by acclaimed music journalist and Rolling Stone sen ior writer David Browne Even in the larger-than-life world of rock and roll, it was hard to imagine four more different men. David Crosby, the opinionated hippie guru. Stephen Stills, the perpetually driven musician. Graham Nash, the tactful pop craftsman. Neil Young, the creatively restless loner. But together, few groups were as in sync with their times as Crosby, Stills, Nash and Young. Starting with the original trio's landmark 1969 debut album, the group embodied much about its era: communal musicmaking, protest songs that took on the establishment and Richard Nixon, and liberal attitudes toward partners and lifestyles. Their group or individual songs--"Wooden Ships," "Suite: Judy Blue Eyes," "After the Gold Rush," "For What It's Worth" (with Stills and Young's Buffalo Springfield), "Love the One You're With," "Long Time Gone," "Just a Song Before I Go," "Southern Cross"--became the soundtrack of a generation. But their story would rarely be as harmonious as their legendary and influential vocal blend. In the years that followed, these four volatile men would continually break up, reunite, and disband again--all against a backdrop of social and musical change, recurring disagreements and jealousies, and self-destructive tendencies that threatened to cripple them both as a group and as individuals. In Crosby, Stills, Nash and Young: The Wild, Definitive Saga of Rock's Greatest Supergroup, longtime music journalist and Rolling Stone writer David Browne presents the ultimate deep dive into rock and roll's most musical and turbulent brotherhood on the occasion of its 50th anniversary. Featuring exclusive interviews with David Crosby and Graham Nash along with band members, colleagues, fellow superstars, former managers, employees, and lovers-and with access to unreleased music and documents--Browne takes readers backstage and onstage, into the musicians' homes, recording studios, and psyches, to chronicle the creative and psychological ties that have bound these men together--and sometimes torn them apart. This is the sweeping story of rock's longest-running, most dysfunctional, yet pre-eminent musical family, delivered with the epic feel their story rightly deserves. ...Show more