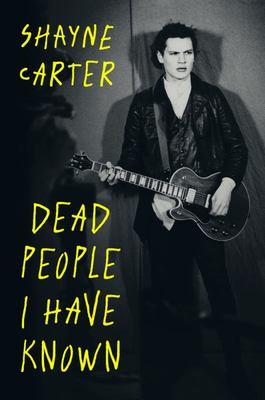 $40.00
NZD
Category: Music History & Biography | Reading Level: good
Winner - Ockham NZ Book Awards - General Non-Fiction Award 2020 In Dead People I Have Known, the legendary New Zealand musician Shayne Carter tells the story of a life in music, taking us deep behind the scenes and songs of his riotous teenage bands Bored Games and the Doublehappys and his best-known ba nds Straitjacket Fits and Dimmer. He traces an intimate history of the Dunedin Sound that distinctive jangly indie sound that emerged in the seventies, heavily influenced by punk and the record label Flying Nun. As well as the pop culture of the seventies, eighties and nineties, Carter writes candidly of the bleak and violent aspects of Dunedin, the city where he grew up and would later return. His childhood was shaped by violence and addiction, as well as love and music. Alongside the fellow musicians, friends and family who appear so vividly here, this book is peopled by neighbours, kids at school, people on the street, and the other passing characters who have stayed on in his memory. We also learn of the other major force in Carter's life: sport. Harness racing, wrestling, basketball and football have provided him with a similar solace, even escape, as music. Dead People I Have Known is a frank, moving, often incredibly funny autobiography; the story of making a life as a musician over the last forty years in New Zealand, and a work of art in its own right. ...Show more
$50.00
NZD
Category: Music History & Biography
From the rock legend turned master storyteller, this collection of non-fiction short stories is vintage Jimmy. Stories of adventure, misadventure, love and loss from the #1 bestselling author of the critically acclaimed memoirs Working Class Boy and Working Class Man. Outrageous, witty, warm and wise, K illing Time shares more than 40 yarns from an epic life - a dazzling collection of tall tales, out-takes and B-sides from one of Australia's finest storytellers. ...Show more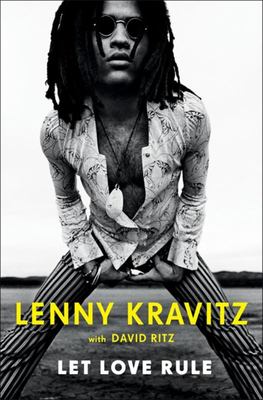 $38.00
NZD
Category: Music History & Biography
"I see my story as a suite of songs that have a magical connection. I never understood that connection until I sat down to write. It was then that the magic started to flow." Let Love Rule is a work of deep reflection. Lenny Kravitz looks back at his life with candor, self-scrutiny, and humor.   "My lif e is all about opposites," he writes. "Black and white. Jewish and Christian. The Jackson 5 and Led Zeppelin. I accepted my Gemini soul. I owned it. I adored it. Yins and yangs mingled in various parts of my heart and mind, giving me balance and fueling my curiosity and comfort."   Let Love Rule covers a vast canvas stretching from Manhattan's Upper East Side, Brooklyn's Bedford-Stuyvesant, Los Angeles's Baldwin Hills, Beverly Hills, and finally to France, England and Germany.   It's the story of a wildly creative kid who, despite tough struggles at school and extreme tension at home, finds salvation in music.   We see him grow as a musician and ultimately a master songwriter, producer, and performer. We also see Lenny's spiritual growth--and the powerful way in which spirit informs his music.   The cast of characters surrounding Lenny is extraordinary: his father, Sy, a high-powered news executive; his mother, Roxie Roker, a television star; and Lisa Bonet, the young actress who becomes his muse.   The central character, of course, is Lenny, who, despite his great aspirational energy, turns down record deal after record deal until he finds his true voice.   The creation of that voice, the same voice that is able to declare "Let Love Rule" to an international audience, is the very heart of this story.   "Whether recording, performing, or writing a book," says Lenny, "my art is about listening to the inspiration inside and then sharing it with people. Art must bring the world closer together."    ...Show more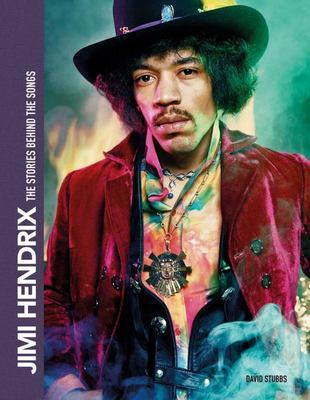 $45.00
NZD
Category: Music History & Biography | Series: Stories Behind the Songs Ser.
In Jimi Hendrix: The Stories Behind the Songs, music journalist and author David Stubbs provides the definitive companion to Hendrix's recorded output, from the early years, including 'Hey Joe' and 'Purple Haze' through to his posthumously released trilogy that concluded with Both Sides Of The Sky. Qui te possibly the greatest solo rock artist of all time, Jimi Hendrix was the supreme physical and musical emblem of rock music. And although he was an immense guitarist, he also connected with audiences as a performer and a songwriter. Songs like 'Voodoo Chile' and 'Third Stone From The Sun' were the brilliant products of a dazed yet expanded consciousness, full of casual epithets which illuminated the era: 'May you never hear surf music again'; ''Scuse me while I kiss the sky'; 'Gonna raise my freak flag high'. Each one of them is explored, dissected and celebrated. ...Show more
$55.00
NZD
Category: Music History & Biography
Upon first publication, this book was the first to examine and assess all of John Lennon's solo work. This updated edition includes lyrics and is released on the 40th anniversary of his death and the 80th anniversary of his birth.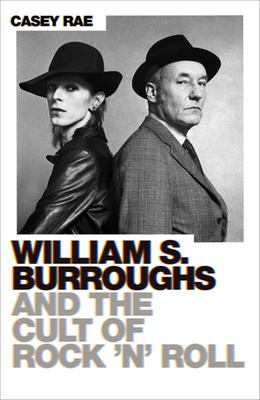 $38.00
NZD
Category: Music History & Biography
William S. Burroughs's fiction and essays are legendary, but his influence on music's counterculture has been less well documented-until now. Examining how one of America's most controversial literary figures altered the destinies of many notable and varied musicians, William S. Burroughs and the Cult o f Rock 'n' Roll reveals the transformations in music history that can be traced to Burroughs. A heroin addict and a gay man, Burroughs rose to notoriety outside the conventional literary world; his masterpiece, Naked Lunch, was banned on the grounds of obscenity, but its nonlinear structure was just as daring as its content. Casey Rae brings to life Burroughs's parallel rise to fame among daring musicians of the 1960s, '70s, and '80s, when it became a rite of passage to hang out with the author or to experiment with his cut-up techniques for producing revolutionary lyrics (as the Beatles and Radiohead did). Whether they tell of him exploring the occult with David Bowie, providing Lou Reed with gritty depictions of street life, or counseling Patti Smith about coping with fame, the stories of Burroughs's backstage impact will transform the way you see America's cultural revolution-and the way you hear its music. ...Show more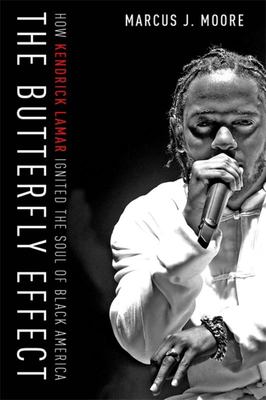 $38.00
NZD
Category: Music History & Biography | Reading Level: near fine
'Kendrick Lamar understands and employs blues, jazz, and soul in his music, which makes it startling. His work is more than merely brilliant; it is magic' Toni Morrison 'Lamar is a man living on a real and metaphorical peak, with one eye trained on the heavens, the other searching for stories in the va lley below' Guardian __________ Kendrick Lamar is at the top of his game. He has been described as the poet Laurette of hip-hop, perceptive, philosophical, unapologetic, fearless, and an innovative storyteller whose body of work has been compared to James Joyce and James Baldwin. He is a visionary who will go down as history as one of the most important artists of all time. But what's so striking about Kendrick Lamar, aside from his impressive accolades, is how he's effectively established himself as a formidable opponent of oppression, a force for change. Through his confessional poetics, his politically charged anthems, and his radical performances, Lamar has become a beacon of light for many people in America. Written by veteran journalist and music critic Marcus J. Moore, this is the first biography of Kendrick Lamar. It's the definitive account of his coming-of-age as an artist, his resurrection of jazz, his profound impact on a racially fraught America, and his emergence as the bona fide King of Rap. The book traces not only Lamar's powerful impact on music but also on our current society, especially under the weight of police brutality, divisive politics, and social injustice. With exclusive interviews with his family, friends, and record producers, this book is the must-read for any fan. The Butterfly Effect is the extraordinary, triumphant story of a modern lyrical prophet and an American icon who has given hope to those buckling under the weight of systemic oppression, reminding everyone that through it all, "we gon' be alright". __________ 'By the end of listening to his first full album, I felt like I knew everything about him. He brings you into his world with his lyrics in a way that really paints a clear picture' Eminem 'I love everything about his music. I can literally listen to his music and become a kid growing up with all the struggles in the inner city, but at the same time [learn] all the lessons it taught that we use as men today.' Lebron James 'For a gentle dude, he throws a righteous punch; I wouldn't get in the way of it. No single artist will ever be the antidote to a generation's malaise, but just identifying some of the problems really helps' Bono 'Kendrick Lamar is a master of storytelling' New Yorker ...Show more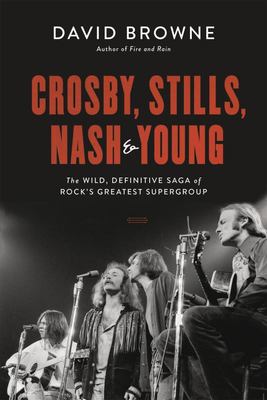 $30.00
NZD
Category: Music History & Biography
"In what is the most comprehensive biography of the group to date, Browne compiles a fun and fast-paced music history.... an authoritative chronicle." --Publishers WeeklyThe first and most complete narrative biography of Crosby, Stills, Nash and Young, by acclaimed music journalist and Rolling Stone sen ior writer David Browne Even in the larger-than-life world of rock and roll, it was hard to imagine four more different men. David Crosby, the opinionated hippie guru. Stephen Stills, the perpetually driven musician. Graham Nash, the tactful pop craftsman. Neil Young, the creatively restless loner. But together, few groups were as in sync with their times as Crosby, Stills, Nash and Young. Starting with the original trio's landmark 1969 debut album, the group embodied much about its era: communal musicmaking, protest songs that took on the establishment and Richard Nixon, and liberal attitudes toward partners and lifestyles. Their group or individual songs--"Wooden Ships," "Suite: Judy Blue Eyes," "After the Gold Rush," "For What It's Worth" (with Stills and Young's Buffalo Springfield), "Love the One You're With," "Long Time Gone," "Just a Song Before I Go," "Southern Cross"--became the soundtrack of a generation. But their story would rarely be as harmonious as their legendary and influential vocal blend. In the years that followed, these four volatile men would continually break up, reunite, and disband again--all against a backdrop of social and musical change, recurring disagreements and jealousies, and self-destructive tendencies that threatened to cripple them both as a group and as individuals. In Crosby, Stills, Nash and Young: The Wild, Definitive Saga of Rock's Greatest Supergroup, longtime music journalist and Rolling Stone writer David Browne presents the ultimate deep dive into rock and roll's most musical and turbulent brotherhood on the occasion of its 50th anniversary. Featuring exclusive interviews with David Crosby and Graham Nash along with band members, colleagues, fellow superstars, former managers, employees, and lovers-and with access to unreleased music and documents--Browne takes readers backstage and onstage, into the musicians' homes, recording studios, and psyches, to chronicle the creative and psychological ties that have bound these men together--and sometimes torn them apart. This is the sweeping story of rock's longest-running, most dysfunctional, yet pre-eminent musical family, delivered with the epic feel their story rightly deserves. ...Show more
$65.00
NZD
Category: Music History & Biography
The lyrics to the songs of the Beatles read like poetry. This book treats them as such, and illustrates each track artistically, paying careful attention to detail and high design standards. The stories, themes and ideas behind nearly 200 songs are explored in this beautiful book that includes photogra phs, artwork and illustration to bring the Fab Four's lyrics to life as never before. ...Show more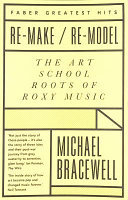 $25.00
NZD
Category: Music History & Biography | Series: Faber Greatest Hits Ser.
A new edition as part of the Faber Social Greatest Hits - books that have taken writing about music in new and exciting directions for the twenty-first century. Re-make/Re-model tells the extraordinary and largely unknown story of the individuals and circumstances that would lead over a period of almos t twenty years to the formation of Roxy Music - a group in which art, fashion and music would combine to create in the words of its inventor, Bryan Ferry, 'above all, a state of mind'. Written with the assistance, for the first time, of all of those involved, including Bryan Ferry, Brian Eno, Andy Mackay and Phil Manzanera, the fashion designer Antony Price, the founding guru of Pop art, and Bryan Ferry's tutor, Richard Hamilton, and many more, Re-make/Re-model is also the account of how Pop art, the avant garde underground of the 1960s, and the heady slipstream of London in the Sixties was transformed into the fashion cults of revivalism, nostalgia and pop futurism in the early 1970s. ...Show more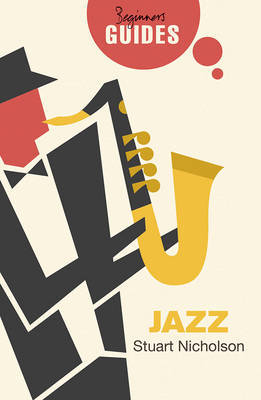 $22.00
NZD
Category: Music History & Biography | Series: Beginner's Guides
This definitive guide includes a unique chapter-by-chapter playlist for the reader. Jazz: A Beginner's Guide is a lively and highly accessible introduction to a global musical phenomenon. Award-winning music journalist and author Stuart Nicholson takes the reader on an entertaining journey from jazz's e arly stirrings in America's south through to the present day, when almost every country in the world has its own vibrant jazz scene. En route we meet a host of jazz heroes past and present, from Louis Armstrong, Benny Goodman and Miles Davis, to Keith Jarrett and Kamasi Washington. Each chapter is accompanied by a playlist designed to provide a stimulating and enjoyable entry point to what has been described as the most exciting art form of all. ...Show more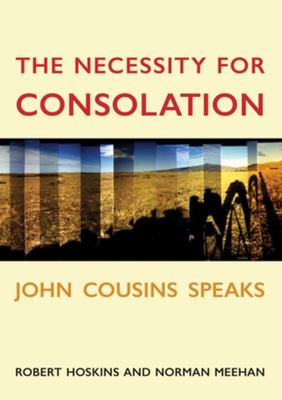 $40.00
NZD
Category: Music History & Biography
John Psathas has said that, of all New Zealand composers, John Cousins has 'thrown the spear furthest', meaning he is one of our most original artists, going beyond the edge. Provocative and penetrating and fundamentally true, Cousins remains absorbed and energised in and by creative work. On the conver sations, talks and reflections gathered in this volume, John Cousins speaks of landscape, family, himself, and shares a musical vision of consolation and hope. John Cousins was born in Wellington, New Zealand, in 1943. He received training as a musician, graduating with an honours degree in music from the University of Canterbury in 1965, and taught there from 1967 to 2004. Over the years his work has evolved from conventional musical composition to sculptural performance, mixed-media and sonic art, and has been performed, broadcast and exhibited in New Zealand, Australia, Britain, Europe, Russia and the USA. ...Show more