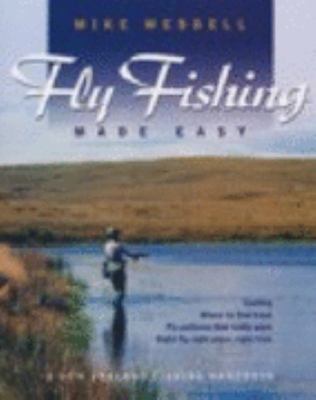 $20.00
NZD
Category: Fishing
A Kiwi expert shares his tips on fly patterns, casting, finding trout and lots more. This books features numerous helpful diagrams and is ideal for beginners and advanced alike.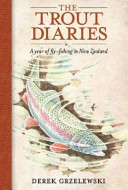 $40.00
NZD
Category: Fishing | Reading Level: Very Good
With disarming honesty and freshness, Derek Grzelewski has written a highly readable account of his year dedicated to fly-fishing in New Zealand, relating the highs and lows, and the intricacies and finesse, of pursuing trout in the wild places and pristine waters he loves so much. The thrill of close e ncounters with this elusive quarry is mirrored by the pleasure he takes in the companionship of his dogs, his friends and the many others he happens across in, often secret, fly-fishing locations around the country. Each month, illustrated with fly sketches by passionate fellow angler Johnny Groome, covers aspects of fly-fishing relevant to that time of year. Along the way we meet many of the author's friends and clients, including top professional guides and a couple of trout scientists, and share his insights into the art of fly-fishing. He also considers innovative techniques and equipment, the pros and cons of catch-and-release, and ponders on our relationship with the natural world and environmental factors affecting our waterways.About the author:Derek Grzelewski is a regular contributor to top-end magazines like New Zealand Geographic, Australian Geographic, Smithsonian, GEO and Flylife. He is a former professional fly fishing guide and the founder of Wanaka Flyfishing Academy. He lives in Wanaka, on the banks of the Clutha river. ...Show more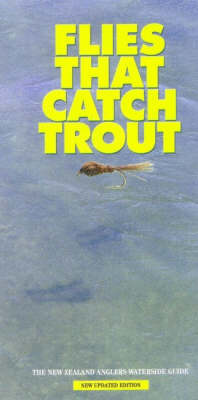 $22.00
NZD
Category: Fishing
"My fly box soon contained many famous patterns, but when opening it down by the river, I often couldn't remember which fly was which, let alone which fly to use."   Laurence Christie didn't become a trout angler in his formative years, and as the quote above indicates, was soon struggling with the co mplexities of the sport. Using skills developed in the Research and Development departments of industry, he began applying the same techniques to reasearching fly fishing. From the early notes and practical experience, he has produced this unique little book. The Publisher and author are sure it will beinvaluable to novice and experts alike, because it contains the collective wisdom of many anglers, presented in an intelligent format that really simplifies fly selection. ...Show more
$45.00
NZD
Category: Fishing | Reading Level: near fine
Based on Les Hill's 63 years of fly fishing in New Zealand, HOOKED FOR LIFE is packed with interesting, amusing and informative anecdotes. The book resonates with the sheer joy of hunting and catching trout, while imparting a lifetime's worth of invaluable lessons on how to go about it. The reader will not only benefit from the author's years of experience with nymph and dry fly, but will enjoy soaking up the special atmosphere he evokes and relive vicariously the primal contest between angler and fish. Along the way they'll learn to think like a trout and understand the nature of the world it lives in; get some tips on streamside photography; and come to appreciate the author's view that it is often more satisfying to catch one special fish than a large number on a particular day, or that the trout that gets away can provide as much fun as several brought to a net. ...Show more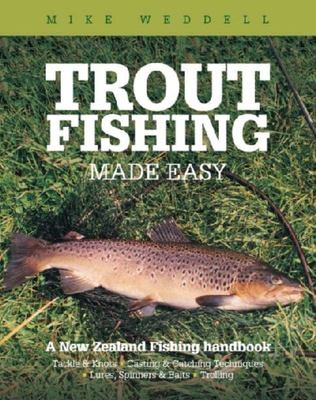 $20.00
NZD
Category: Fishing
Take the mystery out of trout fishing and enjoy the pleasures it has to offer. Mike Weddell in his 'easy-to-read' style provides the reader with an interesting and informative guide to this fascinating sport. By the end of the book expect to be hooked on fishing and armed with the necessary information to make success of it. ...Show more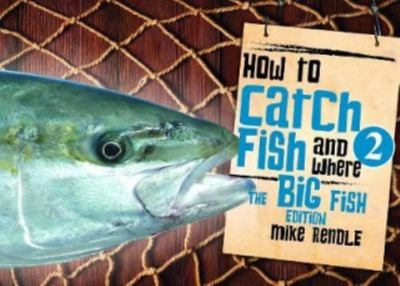 $35.00
NZD
Category: Fishing
Following on from Michael's hugely successful How to Catch Fish and Where, this book tells you how to catch the biggest of all your favourite fish, including snapper and hapuka, as well as big game fish. Drawing from more than four decades of fishing experience throughout New Zealand and the Pacific, Mi chael Rendle has written a book that will be loved by fishermen. Packed-full of colour, description, diagrams and detail, this book is easy to read, simple to follow and includes lots of tips and hints. ...Show more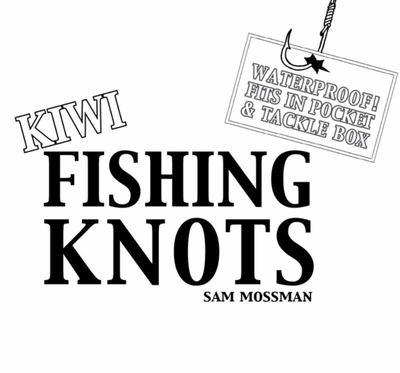 $17.00
NZD
Category: Fishing
A handy waterproof quick reference guide to 15 fishing knots. The spiral bound pocket-sized guide has explanations of when to use each knot and step-by-step diagrams of how to tie them. Included are the Bimini Twist, Yukatan and Lefties Loops with application to soft bait fishing and the other knots cov er virtually every other style of rig and fishing application. ...Show more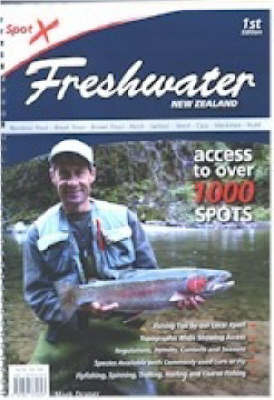 $40.00
NZD
Category: Fishing
Contains: Access to over a 1,000 freshwater fishing spots; Fishing tips from our local experts; Topographic maps showing access; Regulations, permits, contacts and seasons; Species available with commonly used lure or fly; Fly fishing, spinning, trolling, harling and coarse fishing.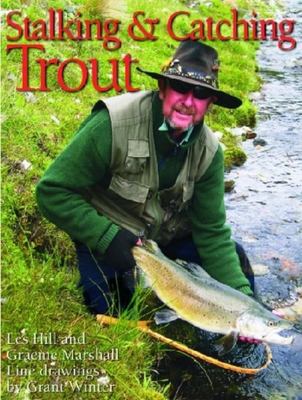 $40.00
NZD
Category: Fishing
Fishing to sighted trout is one of the most exciting forms of trout fishing. Les Hill and Graeme Marshall have combined their talents once again after more than a 10-year gap. They are also the authors of "Stalking Trout", "Catching Trout" and "Images of Silver". In the 20 years since the first book bot h authors have continued to fish and learn the ways of trout, and more importantly catching them. Graeme Marshall has been a fishing guide and Les Hill has become a photographer specialising in trout fishing; his work has been seen regularly in outdoor magazines and books in New Zealand and North America. The knowledge gained in the pasy 20 years brings new insights into stalking and catching trout. ...Show more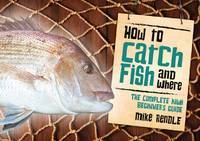 $30.00
NZD
Category: Fishing
The indispensable guide to catching fish. After many revisions, the last several decades ago, New Zealand's most loved fishing book is being completely rewritten for the twenty-first century. Techniques, technology and resource management have changed so much in that time, for example metal jigs and sof tbaits were unheard of, that every part of the book has been transformed. While aimed primarily at the new and developing fisherman, every angler, no matter their level of experience, will find something in this book to help them catch more fish. ...Show more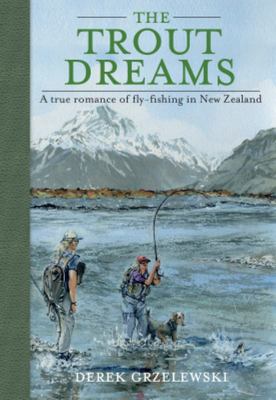 $40.00
NZD
Category: Fishing
The long-awaited conclusion to Derek Grzelewski's Trout Trilogy! The Trout Bohemia, Derek Grazelewski has returned to guiding, sharing his passion and secrets for fly fishing with enthusiastic anglers from around the world. But his life is about to change when he is contacted by 'a Colorado girl who jus t loves to fly-fish'. They strike up a long-distance relationship, and Jennifer soon flies out to New Zealand to join Derek for a season of fly fishing an experience that will transform their approach to life and trout fishing forever. With Jennifer's fly-casting technique best described as 'punk rock', Derek has his work cut out for him to rapidly elevate her skills to meet the formidable challenges of fly-fishing for large wild trout in New Zealands ultra-clear waters. Join Derek and Jennifer on their angling adventures which take them from the fabled streams of New Zealand's South Island to the iconic trout rivers of Colorado, USA. Filled with Derek's wry storytelling, expert advice and a guides secret tips for fly-fishing, The Trout Dreams is a true tale of finding trout and love in New Zealand. ...Show more