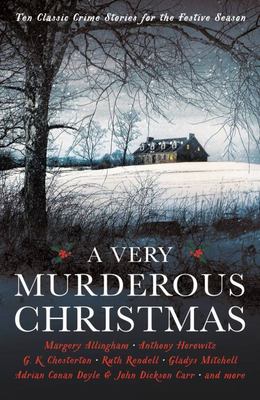 $23.00
NZD
Category: Short Stories | Series: Murder at Christmas Ser.
The Christmas season is one of comfort and joy, sparkling lights and steam rising from cups of mulled wine at frosty carol services. A season of goodwill to all men, as families and friends come together to forget their differences and celebrate the year together.Unless, of course, you happen to be harb ouring a grudge. Or hiding a guilty secret. Or you want something so much you just have to have it - whatever the cost. In A Very Murderous Christmas, ten of the best classic crime writers come together to unleash festive havoc, with murder, mayhem and twists aplenty.Following Murder on Christmas Eve and Murder under the Christmas Tree, this is the perfect accompaniment to a mince pie and a roaring fire. Just make sure you're really, truly alone ... ...Show more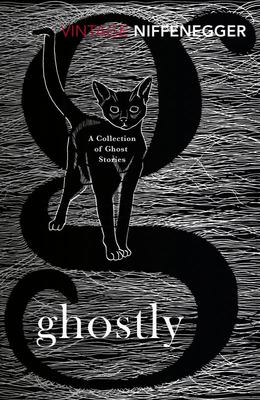 $30.00
NZD
Category: Short Stories
EDITED, INTRODUCED AND ILLUSTRATED BY AUDREY NIFFENEGGER Haunted houses, spectral chills, and of course, the odd cat In this volume, Audrey Niffenegger, bestselling author of The Time Traveler's Wife, has brought together her selection of the very creepiest, weirdest and wittiest ghost stories around. Scare yourself silly with old favourites by Edgar Allan Poe and M. R. James. Entertain the unnerving with tales from Neil Gaiman, Kelly Link and Audrey Niffenegger herself. And as bedtime nears, allay your fears with funny new writing from Amy Giacalone and the classic wit of Saki. When the nights draw in and the fire burns low, enjoy the eeriness, the dread and the comedy of all things ghostly. ...Show more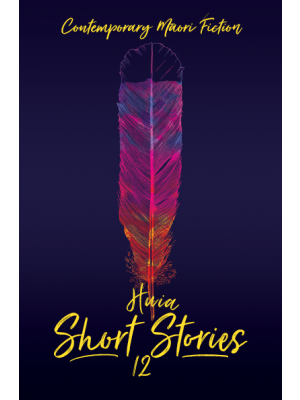 $30.00
NZD
Category: Short Stories
This book was either translated or put together by staff of Huia Publishers. The stories in our Huia Short Stories collections are written by various Māori authors who have been selected as finalists in the short story in Māori or English, or novel extract sections in our biennial Pikihuia Awards writi ng competition. ...Show more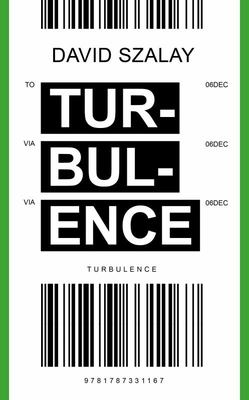 $30.00
NZD
Category: Short Stories
The brilliant new short story sequence from the Man Booker-shortlisted author of All That Man Is Twelve people on the move around planet Earth, twelve individual lives, each in turmoil, and each in some way touching the next. In this nuanced and deeply moving sequence, David Szalay?s diverse protagonist s circumnavigate the world in twelve plane journeys, from London to Madrid, from Dakar to Sao Paulo, to Toronto, to Delhi, to Doha, en route to see lovers and parents, children and siblings, or nobody at all. Along the way, Szalay deftly depicts the ripple effect that, knowingly or otherwise, a person?s actions have on those around them, and invites us to consider our own place in the vast and delicately balanced network of human relationships that is the world we live in today. ...Show more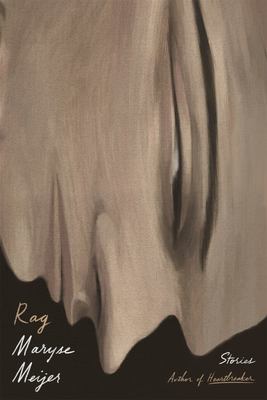 $25.00
NZD
Category: Short Stories
A man, forgotten by the world, takes care of his deaf brother while euthanizing dogs for a living. A stepbrother so desperately wants to become his stepsibling that he rapes his girlfriend. In Maryse Meijer's decidedly dark and searingly honest collection Rag, the desperate human desire for connection s lips into a realm that approximates horror. Meijer's explosive debut collection, Heartbreaker, reinvented sexualized and romantic taboos, holding nothing back. In Rag, Meijer's fearless follow-up, she shifts her focus to the dark heart of intimacies of all kinds, and the ways in which isolated people's yearning for community can breed violence, danger, and madness. With unparalleled precision, Meijer spins stories that leave you troubled and slightly shaken by her uncanny ability to elicit empathy for society's most marginalized people. ...Show more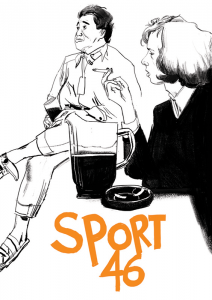 Sport 46
by Edited by Fergus Barrowman, Kirsten McDougall & Ashleigh Young
$30.00
NZD
Category: Short Stories
'Do you realise that you were swaying . . . ?' Bill Manhire interviewed by Anna Smaill, plus six poems  'My Ten Guitars', a comic by Barry Linton, with a note by Tim Bollinger  Essays by  Pip Adam  Geoff Cochrane  Lynn Davidson  Lynn Jenner  Dean Parker  Giovanni Tiso  Rose Lu Fiction by  Antonia Bal e  Airini Beautrais  Zoë Higgins  Anthony Lapwood  Eamonn Marra  Hannah Mettner  Clare Moleta  Rachel O'Neill  Ursula Robinson-Shaw  Maria Samuela  Michelle Tayler  Poetry by  Jane Arthur  Morgan Bach  Sarah Jane Barnett  Nikki-Lee Birdsey  Jenny Bornholdt  Zarah Butcher-McGunnigle     Ruth Corkill  Uther Dean  Lynley Edmeades  Rata Gordon  Rebecca Hawkes  Andrew Johnston  Erik Kennedy  Brent Kininmont  Eleanor Rose King Merton  Emma Neale  Gregory O'Brien  Claire Orchard  Justin Paton  essa may ranapiri  Freya Daly Sadgrove  Frances Samuel  Kerrin P. Sharpe  Steven Toussaint  Oscar Upperton  Louise Wallace  Sugar Magnolia Wilson  Ashleigh Young     Cover: Elliot Elam ...Show more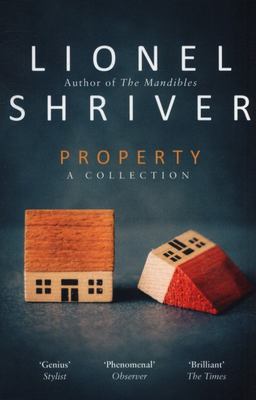 $25.00
NZD
Category: Short Stories
The first ever story collection from the inimitable Lionel Shriver 'Genius' Stylist'Phenomenal' Observer'Brilliant' The TimesIn her first ever story collection, Lionel Shriver illuminates one of the modern age's most enduring obsessions: property. A woman creates a deeply personal wedding present for he r best friend; a thirty-something son refuses to leave home; a middle-aged man subjugated by service to his elderly father discovers that the last place you should finally assert yourself is airport security. This landmark publication explores the idea of "property" in both senses of the word: real estate, and stuff. Immensely readable, it showcases the biting insight that has made Lionel Shriver one of the most acclaimed authors of our time. ...Show more
$10.00
NZD
Category: Short Stories | Series: Faber Stories Ser.
When Ray turns up to visit his old university friends Charlie and Emily, he's given a special task: to be so much his useless self that he makes Charlie look good by comparison. But Ray has his own buried feelings to contend with. Decades earlier, he and Emily would listen to jazz when they were alone, and now, as Sarah Vaughan sings through the speakers, he struggles to control everything the sound brings with it. In Kazuo Ishiguro's hands, a snapshot of domestic realism becomes a miniature masterpiece of memory and forgetting. ...Show more
$10.00
NZD
Category: Short Stories | Series: Faber Stories Ser.
Lips the colour of blood, the sun an unprecedented orange, train wheels that sound like 'guilt, and guilt, and guilt': these are just some of the things Mary Ventura begins to notice on her journey to the ninth kingdom. 'But what is the ninth kingdom?' she asks a kind-seeming lady in her carriage. 'It i s the kingdom of the frozen will,' comes the reply. 'There is no going back.' Sylvia Plath's strange, dark tale of independence over infanticide, written not long after she herself left home, grapples with mortality in motion. ...Show more
$10.00
NZD
Category: Short Stories | Series: Faber Stories Ser.
My love for him felt so total and so annihilating that it was often impossible for me to see him clearly at all. Years ago, Sukie moved in with Nathan because her mother was dead and her father was difficult, and she had nowhere else to go. Now they are on the brink of the inevitable. Sally Rooney is on e of the most acclaimed young talents of recent years. With her minute attention to the power dynamics in everyday speech, she builds up sexual tension and throws a deceptively low-key glance at love and death. ...Show more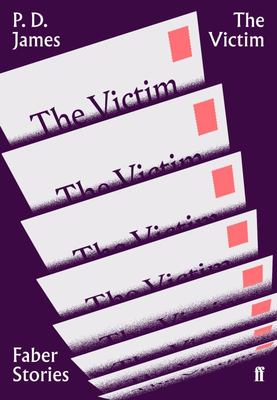 $10.00
NZD
Category: Short Stories | Series: Faber Stories Ser.
'On the whole, it was easier than I had expected. Only once did I feel myself at risk. That was when the Inspector suddenly intervened. He said in a harsh voice: "He married your wife, didn't he? Took her away from you some people might say. Nice piece of goods, too, by the look of her. Didn't you feel any grievance?" I had been expecting this question. I knew exactly what I would say.' The late, great P. D. James takes us inside the mind of a murderer. ...Show more