$37.00
NZD
Category: Fiction - Historical
From the author of the million-copy global bestseller Lilac Girls, comes a captivating new historical novel, set during the American Civil War. It's a sweeping story of women caught in a country on the brink of collapse, in a society grappling with nationalism and unthinkable racial cruelty. Georgeanne "Georgey" Woolsey isn't meant for the world of lavish parties and demure attitudes of women of her stature. So when the war ignites the nation, Georgey follows her passion for nursing during a time when doctors considered women a bother on the battlefront. In proving them wrong, she and her sister Eliza venture from New York to Washington, D.C. to Gettysburg and witness the unparalleled horrors of slavery as they become involved in the war effort. In the South, Jemma is enslaved on the Peeler Plantation in Maryland, where she lives with her mother and father. Her sister, Patience, is enslaved on the plantation next door and both live in fear of LeBaron, an abusive overseer who tracks their every move. When Jemma is sold by the cruel plantation mistress Anne-May at the same time the Union army comes through, she sees a chance to finally escape-but only by abandoning the family she loves. Anne-May is left behind to run Peeler Planation when her husband joins the Union Army and her cherished brother enlists with the Confederates. In charge of the household, she uses the opportunity to follow her own ambitions and is drawn into a secret Southern network of spies, finally exposing herself to the fate she deserves. ...Show more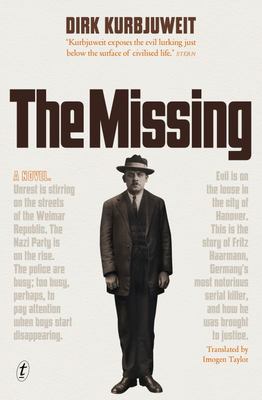 $37.00
NZD
Category: Fiction - Crime
Hanover, 1923. Boys are vanishing, one after another, without a trace. At first police suspect political motivations-perhaps the missing boys are communists, defecting to the newly formed USSR, or victims of the rising Nazi Party. Soon, however, Inspector Robert Lahnstein begins to believe even more sin ister forces are at play- is a killer at work? Can Lahnstein track down the murderer before he takes another victim? Based on the true crimes of Fritz Haarmann, the fabled Butcher of Hanover, this gripping new novel by Dirk Kurbjuweit explores the depths of human depravity and offers a dark portrait of justice during the Weimar Republic. ...Show more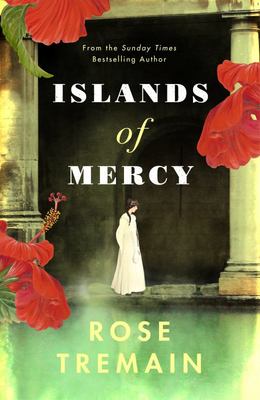 $37.00
NZD
Category: Fiction - Historical
She was 'The Angel of the Baths', the one woman whose touch everybody yearned for. Yet she would do more. She was certain of that. In the city of Bath, in the year 1865, an extraordinary young woman renowned for her nursing skills is convinced that some other destiny will one day show itself to her. Bu t when she finds herself torn between a dangerous affair with a female lover and the promise of a conventional marriage to an apparently respectable doctor, her desires begin to lead her towards a future she had never imagined. Meanwhile, on the wild island of Borneo, an eccentric British 'rajah', Sir Ralph Savage, overflowing with philanthropy but compromised by his passions, sees his schemes relentlessly undermined by his own fragility, by man's innate greed and by the invasive power of the forest itself. Jane's quest for an altered life and Sir Ralph's endeavours become locked together as the story journeys across the globe - from the confines of an English tearoom to the rainforests of a tropical island via the slums of Dublin and the transgressive fancy-dress boutiques of Paris. Islands of Mercy is a novel that ignites the senses, and is a bold exploration of the human urge to seek places of sanctuary in a pitiless world. ...Show more
$38.00
NZD
Category: Fiction - Historical | Series: Found Things Ser.
The second novel in a bewitching series brimming with charm and charisma that will make fans of Outlander rejoice (Woman's World Magazine) New York Times bestselling author Paula Brackston's The Little Shop of Found Things was called "a page-turner that will no doubt leave readers eager for future seri es installments" (Publishers Weekly). Now, Brackston returns to the Found Things series with its sequel, Secrets of the Chocolate House. After her adventures in the seventeenth century, Xanthe does her best to settle back into the rhythm of life in Marlborough. She tells herself she must forget about Samuel and leave him in the past where he belongs. With the help of her new friends, she does her best to move on, focusing instead on the success of her and Flora's antique shop. But there are still things waiting to be found, still injustices needing to be put right, still voices whispering to Xanthe from long ago about secrets wanting to be shared. While looking for new stock for the shop, Xanthe hears the song of a copper chocolate pot. Soon after, she has an upsetting vision of Samuel in great danger, compelling her to make another journey to the past. This time she'll meet her most dangerous adversary. This time her ability to travel to the past will be tested. This time she will discover her true destiny. Will that destiny allow her to return home? And will she be able to save Samuel when his own fate seems to be sealed? ...Show more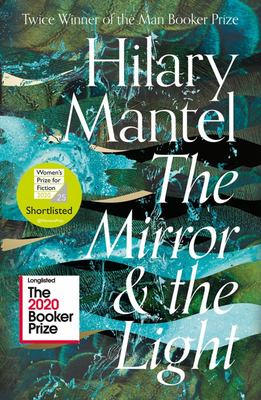 $38.00
NZD
Category: Fiction - Historical | Series: Wolf Hall Ser.
With The Mirror and the Light, Hilary Mantel brings to a triumphant close the trilogy she began with Wolf Hall and Bring Up the Bodies. She traces the final years of Thomas Cromwell, the boy from nowhere who climbs to the heights of power, offering a defining portrait of predator and prey, of a ferociou s contest between present and past, between royal will and a common man's vision: of a modern nation making itself through conflict, passion and courage.     ...Show more
$37.00
NZD
Category: Fiction - Historical
From the killing fields of Ypres to the sun-kissed vineyards of rural France, The Champagne War is a heart-stopping adventure about the true power of love and hope to light the way during war. The heart-stopping new blockbuster by the bestselling author of The Diamond Hunter. In the summer of 1914, vign eron Jerome Méa heads off to war, certain he'll be home by Christmas. His new bride Sophie, a fifth generation champenoise, is determined to ensure the forthcoming vintages will be testament to their love and the power of the people of Épernay, especially its strong women. But as the years drag on, authorities advise that Jerome is missing, considered dead. When poison gas is first used in Belgium by the Germans, British chemist Charles Nash jumps to enlist. After he is injured, he is brought to Reims, where Sophie has helped to set up an underground hospital to care for the wounded. In the dark, ancient champagne cellars, their stirring emotions take them both by surprise. While Sophie battles to keep her vineyard going through the bombings, a critical sugar shortage forces her to strike a dangerous bargain with an untrustworthy acquaintance – but nothing will test her courage more than the news that filters through to her about the fate of her heroic Jerome.   ...Show more
$38.00
NZD
Category: Fiction - Historical
In this blinding debut, Robert Jones Jr. blends the lyricism of Toni Morrison with the vivid prose of Zora Neale Hurston to characterise the forceful, enduring bond of love, and what happens when brutality threatens the purest form of serenity. The Halifax plantation is known as Empty by the slaves who work it under the pitiless gaze of its overseers and its owner, Massa Paul. Two young enslaved men, Samuel and Isaiah dwell among the animals they keep in the barn, helping out in the fields when their day is done. But the barn is their haven, a space of radiance and love - away from the blistering sun and the cruelty of the toubabs - where they can be alone together. But, Amos - a fellow slave - has begun to direct suspicion towards the two men and their refusal to bend. Their flickering glances, unspoken words and wilful intention, revealing a truth that threatens to rock the stability of the plantation. And preaching the words of Massa Paul's gospel, he betrays them. The culminating pages of The Prophets summon a choral voice of those who have suffered in silence, with blistering humanity, as the day of reckoning arrives at the Halifax plantation. Love, in all its permutations, is the discovery at the heart of Robert Jones Jr's breathtaking debut, The Prophets.   ...Show more
$35.00
NZD
Category: Fiction - Historical
From the Number 1 bestselling author of The Binding. If everything in your life was based on a lie Would you risk it all to tell the truth? At Montverre, an exclusive academy tucked away in the mountains, the best and brightest are trained for excellence in the grand jeu: an arcane and mysterious conte st. Léo Martin was once a student there, but lost his passion for the grand jeu following a violent tragedy. Now he returns in disgrace, exiled to his old place of learning with his political career in tatters.   Montverre has changed since he studied there, even allowing a woman, Claire Dryden, to serve in the grand jeu's highest office of Magister Ludi. When Léo first sees Claire he senses an odd connection with her, though he's sure they have never met before. Both Léo and Claire have built their lives on lies.  And as the legendary Midsummer Game, the climax of the year, draws closer, secrets are whispering in the walls... ...Show more
$25.00
NZD
Category: Fiction - Historical
On a summer's day in 1596, a young girl in Stratford-upon-Avon takes to her bed with a sudden fever. Her twin brother, Hamnet, searches everywhere for help. Why is nobody at home? Their mother, Agnes, is over a mile away, in the garden where she grows medicinal herbs. Their father is working in London. Neither parent knows that Hamnet will not survive the week. Hamnet is a novel inspired by the son of a famous playwright: a boy whose life has been all but forgotten, but whose name was given to one of the most celebrated plays ever written. ...Show more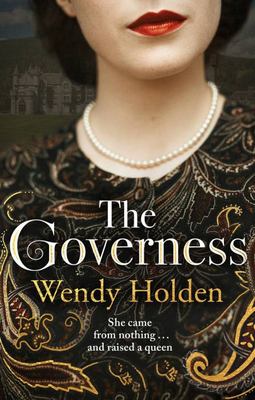 $33.00
NZD
Category: Fiction - Historical
As the royal governess, Marion Crawford played a major role in shaping the childhood and subsequent world-view of Queen Elizabeth II, but her story is largely unknown and has never been explored in much depth. The Governess brings 'Crawfie' to life.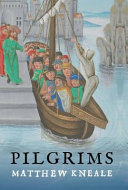 $40.00
NZD
Category: Fiction - Historical
'An enthralling and wonderfully vivid novel from a master storyteller' Joseph O'Connor 1289. A rich farmer fears he'll go to hell for cheating his neighbours. His wife wants pilgrim badges to sew into her hat and show off at church. A poor, ragged villager is convinced his beloved cat is suffering in t he fires of purgatory and must be rescued. A mother believes her son's dangerous illness is punishment for her own adultery and seeks forgiveness so he may be cured. A landlord is in trouble with the church after he punched an abbot on the nose. A sexually driven noblewoman seeks a divorce so she can marry her new young beau. These are among a ragtag band of pilgrims that sets off on the tough and dangerous journey from England to Rome, where they hope all their troubles and their prayers will be answered. Some in the group, however, have their own secret reasons for going. Others, while they might aspire to piety, succumb all too often to the sins of the flesh. A riveting, sweeping novel of medieval society and historic Englishness, Pilgrims illuminates the fallibility of humans, the absurdities and consolations of belief, and the very real violence at the heart of religious fervour. ...Show more
$35.00
NZD
Category: Fiction - Historical
In the first year of the doomed German invasion of Russia in WWII, a German military doctor, Paul Bauer, is assigned to establish a field hospital at Yasnaya Polyana - the former grand estate of Count Leo Tolstoy, the author of the classic War and Peace. There he encounters a hostile aristocratic Russia n woman, Katerina Trusbetzkaya, a writer who has been left in charge of the estate. But even as a tentative friendship develops between them, Bauer's hostile and arrogant commanding officer, Julius Metz, starts becoming steadily more preoccupied and unhinged as the war turns against the Germans. Over the course of six weeks, in the terrible winter of 1941, everything starts to unravel ... From the critically acclaimed and award-winning author, Steven Conte, The Tolstoy Estate is ambitious, accomplished and astonishingly good: an engrossing, intense and compelling exploration of the horror and brutality of conflict, and the moral, emotional, physical and intellectual limits that people reach in war time. It is also a poignant, bittersweet love story - and, most movingly, a novel that explores the notion that literature can still be a potent force for good in our world. ...Show more