$40.00
NZD
Category: Cars - General
Laurel and Hardy, Ant and Dec, Morecambe and Wise, Herbert and Hill. The history of entertainment is studded with brilliant comic duos. Johnny Herbert and Damon Hill between them competed in 261 Grand Prix amassing 25 wins, 49 podium finishes, one World Championship, 458 championship points, a Le Mans w in, two smashed ankles, a broken arm, wrist, leg, sixty ribs and two bruised egos.Having retired from racing, Johnny and Damon have become the one constant for passionate English F1 fans in a rapidly changing landscape.They have earned cult status as commentators and pundits, with viewers loving their unerring dedication to the sport's greatness. Drawing on a lifetime of sniffing petrol fumes, Lights Out, Full Throttle stands large over the landscape of Formula One and takes the temperature of the good, the bad and the ugly of the petrol-heads' paradise.Lights Out, Full Throttle takes F1 fans on a tour of the sport - from Monaco to Silverstone, Johnny's crowd-surfing and Bernie's burger bar, the genius of Adrian Newey and Colin Chapman, Martin Brundle's hush puppies, why Lewis Hamilton will never ever move to Ferrari (probably), getting the yips, money, safety, the future of the sport, and what it's like to have an out of body experience while driving a car in the pouring rain at 200mph.Whether you're a fan of Nigel, Niki, Kimi or Britney, pine for the glory days of Brabham, Williams, Jim Clark and Fangio, or believe that Lewis is one year away from retiring as the GOAT, Lights Out, Full Throttle is the oily rag for the petrol-head fan to inhale while waiting for the racers to line up on the grid. ...Show more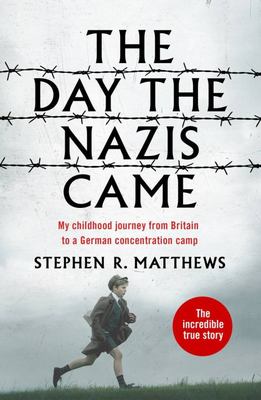 $28.00
NZD
Category: Biography / Memoir
The true story of one British child's journey from Nazi-occupied Guernsey to a German prison camp.
$27.00
NZD
Category: Biography / Memoir | Reading Level: very good
From a former marine and Yale Law School graduate, a powerful account of growing up in a poor Rust Belt town that offers a broader, probing look at the struggles of America's white working class Hillbilly Elegy is a passionate and personal analysis of a culture in crisis--that of white working-class Am ericans. The decline of this group, a demographic of our country that has been slowly disintegrating over forty years, has been reported on with growing frequency and alarm, but has never before been written about as searingly from the inside. J. D. Vance tells the true story of what a social, regional, and class decline feels like when you were born with it hung around your neck. The Vance family story begins hopefully in postwar America. J. D.'s grandparents were "dirt poor and in love," and moved north from Kentucky's Appalachia region to Ohio in the hopes of escaping the dreadful poverty around them. They raised a middle-class family, and eventually their grandchild (the author) would graduate from Yale Law School, a conventional marker of their success in achieving generational upward mobility. But as the family saga of Hillbilly Elegy plays out, we learn that this is only the short, superficial version. Vance's grandparents, aunt, uncle, sister, and, most of all, his mother, struggled profoundly with the demands of their new middle-class life, and were never able to fully escape the legacy of abuse, alcoholism, poverty, and trauma so characteristic of their part of America. Vance piercingly shows how he himself still carries around the demons of their chaotic family history. A deeply moving memoir with its share of humor and vividly colorful figures, Hillbilly Elegy is the story of how upward mobility really feels. And it is an urgent and troubling meditation on the loss of the American dream for a large segment of this country. ...Show more
$25.00
NZD
Category: Biography / Memoir
Bestselling author of Born to Run rehabilitates a donkey to winning success. When barefoot running guru Christopher McDougall takes in a neglected donkey, his aim is to get Sherman back to reasonable health. But Sherman is ill-tempered, obstinate and uncooperative - and it's clear his poor treatment has made him deeply fearful of humans. Chris knows that donkeys need a purpose - they are working, pack animals - and so when he learns of the sport of Burro Racing or running with donkeys, he sets out to give Sherman something worth living for. With the aid of Chris's menagerie on his farm in rural Pennsylvania, his wife Mika and their friends and neighbours including the local Amish population, Sherman begins to build trust in Chris. To give him a purpose, they start to run together. But what Sherman gains in confidence and meaning is something we all need: a connection with nature, the outdoors, with movement. And as Chris learns, the side benefits of exercise and animal contact are surprising, helping with mental and physical health in unexpected ways. ...Show more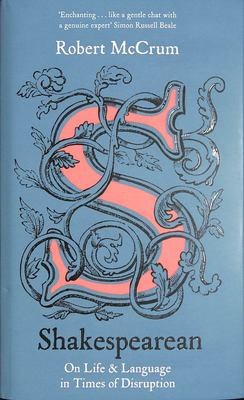 $40.00
NZD
Category: Biography / Memoir
Why do we return to Shakespeare time and again?When Robert McCrum began his recovery from a life-changing stroke, described in My Year Off, he discovered that the only words that made sense to him were snatches of Shakespeare. Unable to travel or move as he used to, McCrum found the First Folio became h is 'book of life', an endless source of inspiration through which he could embark on 'journeys of the mind', and see a reflection of our own disrupted times.An acclaimed writer and journalist, McCrum has spent the last twenty-five years immersed in Shakespeare's work, on stage and on the page. During this prolonged exploration, Shakespeare's poetry and plays, so vivid and contemporary, have become his guide and consolation. In Shakespearean he asks: why is it that we always return to Shakespeare, particularly in times of acute crisis and dislocation? What is the key to his hold on our imagination? And why do the collected works of an Elizabethan writer continue to speak to us as if they were written yesterday?Shakespearean is a rich, brilliant and superbly drawn portrait of an extraordinary artist, one of the greatest writers who ever lived. Through an enthralling narrative, ranging widely in time and space, McCrum seeks to understand Shakespeare within his historical context while also exploring the secrets of literary inspiration, and examining the nature of creativity itself. Witty and insightful, he makes a passionate and deeply personal case that Shakespeare's words and ideas are not just enduring in their relevance - they are nothing less than the eternal key to our shared humanity. ...Show more
$33.00
NZD
Category: Biography / Memoir
In The Beauty of Living Twice, Sharon Stone chronicles her efforts to rebuild her life, and the slow road back to wholeness and health. In an industry that doesn't accept failure, in a world where too many voices are silenced, Stone found the power to return, the courage to speak up, and the will to mak e a difference in the lives of women and children around the globe. Over the course of these intimate pages, as candid as a personal conversation, Stone talks about her pivotal roles, her life-changing friendships, her worst disappointments and her greatest accomplishments. She reveals how she went from a childhood of trauma and violence to a business that in many ways echoed those same assaults, under cover of money and glamour. She describes the strength and meaning she found in her children and in her humanitarian efforts. And ultimately, she shares how she fought her way back to find not only her truth, but her family's reconciliation and love. ...Show more
$40.00
NZD
Category: Biography / Memoir
This will not come as a surprise to anyone, including even to the President's most ardent defenders: Donald Trump lied to me from the start Saving Justice is James Comey's searing memoir and guide to reclaiming truth in the institutions of justice, which have been so badly damaged under Trump. Whether o r not Donald Trump occupies the White House after the November election at least one part of his legacy will outlast him. He has managed to convince millions of Americas that our federal justice system doesn't operate with integrity and that its leaders routinely fail to tell the truth. That is a dangerous situation that must be addressed and corrected. This book is an attempt to do that - to remind Americans of how our institutions of justice should work, and how its leaders must behave. James Comey has worked in government in Republican and Democratic administrations - as a line federal prosecutor, a United States Attorney, Justice Department official, and Director of the FBI - and he shares stories from his career that illuminate the indispensable core values of America's justice institutions and why we must overcome and repair the corrosive damage Trump and his underlings have done with deception, alternative facts, dishonesty, political payback, and amorality. ...Show more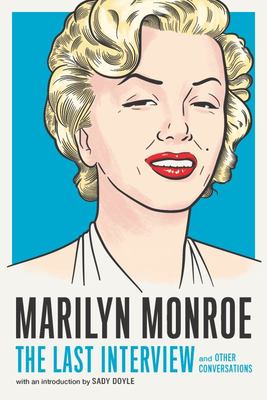 $37.00
NZD
Category: Biography / Memoir | Series: The\Last Interview Ser.
During her short life, Marilyn Monroe was globally revered as the sex symbol of the 1950s and 60s, and the originator of "bombshell blonde" image. Today we understand her better as someone keenly self-aware of the artiface involved in playing that part, and as a world-class actor poised to break out of the role that Hollywood assigned her. The conversations gathered here--spanning her emergence on the scene to just days before her death at age 36--show Monroe at her sharpest and most insightful on the thorny topics of ambition, fame, femininity, desire, and more. With an introduction from Sady Doyle that asks us to think of Monroe, not as tragic, but as righteously and justifiably angry, this collection offers a new look at a figure whom the media of the day, and our own assumptions about her and her "type", have kept us from ever getting to know. ...Show more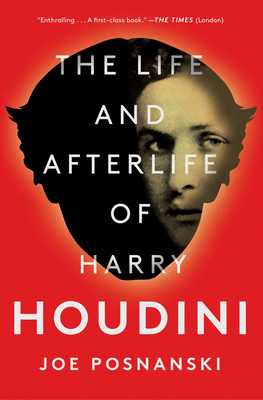 $35.00
NZD
Category: Biography / Memoir
Award-winning journalist and New York Times bestselling author Joe Posnanski enters the world of Harry Houdini and his legions of devoted fans in an immersive, entertaining, and magical work on the illusionist's impact on American culture--and why his legacy endures to this day.   Nearly a century aft er Harry Houdini died on Halloween in 1926, he feels as modern and alive as ever. The name Houdini still leaps to mind whenever we witness a daring escape. The baby who frees herself from her crib? Houdini. The dog who vanishes and reappears in the neighbor's garden? Houdini. Every generation produces new disciples of the magician, from household names in magic like David Copperfield and David Blaine to countless other followers whose lives have been transformed by the power of Houdini.   In The Life and Afterlife of Harry Houdini, award-winning journalist and #1 New York Times bestselling author Joe Posnanski enters Houdini World to understand why the magician still enthralls people. Posnanski immerses himself in Houdini's past and present, visiting landmarks, museums (including one owned by Copperfield), attractions, and private archives. Filled with false histories and improbable facts, Houdini's life is an irresistible contradiction. His sweeping afterlife is no less fascinating.   In rural Pennsylvania, a thirteen-year-old girl finds the courage to leave a violent home after learning that Houdini ran away to join the circus; she eventually becomes the first female magician to saw a man in half on television. In Australia, an eight-year-old boy with a learning impediment feels worthless until he sees an old poster of Houdini advertising "Nothing on earth can hold Houdini prisoner," and begins his path to becoming that nation's most popular magician. In California, an actor and Vietnam War veteran finds purpose in his life by uncovering the secrets of his hero.   But the unique phenomenon of Houdini was always more than his death-defying stunts or his ability to escape handcuffs and straitjackets. It is also about the power of imagination and self-invention. His incredible transformation from Ehrich Weiss, humble Hungarian immigrant and rabbi's son, into the self-named Harry Houdini has won him a slice of immortality. No one has withstood the test of time quite like Houdini.   Fueled by Posnanski's personal obsession with the magician--and magic itself--The Life and Afterlife of Harry Houdini is a poignant odyssey of discovery, blending biography, memoir, and first-person reporting to trace Houdini's metamorphosis into an iconic figure who has inspired millions. Posnanski takes us on a joyous, thrilling, and, yes, magical journey to discover why Houdini endures--and what he still has to teach the world about wonder. ...Show more
$38.00
NZD
Category: Fiction - Contemporary
Christie Tate had just been named the top student in her law school class and finally had her eating disorder under control. Why then was she driving through Chicago fantasising about her own death? Why was she envisioning putting an end to the isolation and sadness that still plagued her in spite of he r achievements? Enter Dr. Rosen, a therapist who calmly assures her that if she joins one of his psychotherapy groups, he can transform her life. All she has to do is show up and be honest. About everything - her eating habits, childhood, sexual history, etc. Christie is skeptical, insisting that that she is defective, beyond cure. But Dr. Rosen issues a nine-word prescription that will change everything: "You don't need a cure, you need a witness." So begins her entry into the strange, terrifying, and ultimately life-changing world of group therapy. Christie is initially put off by Dr. Rosen's outlandish directives, but as her defenses break down and she comes to trust Dr. Rosen and to depend on the sessions and the prescribed nightly phone calls with various group members, she begins to understand what it means to connect.  ...Show more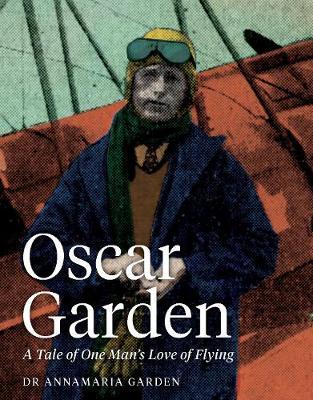 $45.00
NZD
Category: Biography / Memoir | Reading Level: near fine
One day in 1930, a man walked into a department store in London and bought an aeroplane. Having just learned to fly, Oscar Garden dreamed of flying to Australia. In his newly purchased aeroplane, he did just that. This adventure and myriad others this risk-taker embarked on are recounted in this book. O scar's love of flying saw him joy riding to many places in the world, including New Zealand, South Africa, and up through Africa to Palestine. While based in London, he joined British Airways and Imperial Airways flying flying boats across the Empire. Finally, he came to rest in Auckland, New Zealand, after delivering the Awarua, the second of New Zealand's flying boats, used during World War II for communication and travel, reducing New Zealand's isolation. He became Chief Pilot of TEAL, the New Zealand airline, for half of the war years and beyond, and eventually resigned due to serious disagreement over management and political agendas. This biography describes Oscar Garden's fascinating journey through these episodes. ...Show more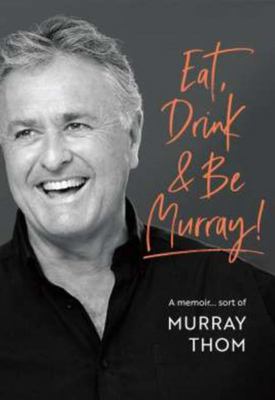 $50.00
NZD
Category: Biography / Memoir
Murray Thom is a completely self-made businessman who left school at 15 with his FSC (Failed School Certificate). Despite a lack of formal education, he was the Managing Director of CBS Records at just 23 years old. Since then, he has produced numerous bestsellers including, The Great New Zealand Songbo ok, Baking Book and Cookbook, and the Offering project. Two of his productions have featured on The Oprah Winfrey Show in America. This is his story and will appeal to small business owners, those seeking motivation and inspiration, and anyone who enjoys a good story. Murray Thom (marketer extraordinaire) is assured of extensive publicity for this book. New Zealand is a nation of small business owners and if you're one of them you will take pleasure, comfort and hope from many of the stories that Murray has to share.Murray currently lives in Auckland and is a businessman, a family man, a sportsman and a lover of life. This is his story which he shares with energy, humour and honesty. ...Show more