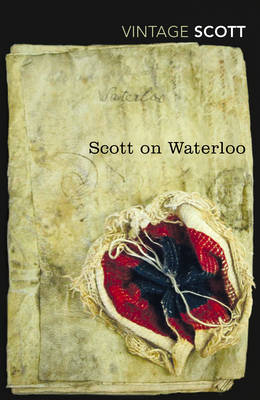 $35.00
NZD
Category: Travel - Narratives
On the 200th anniversary of the Battle of Waterloo discover a fascinating primary source: Walter Scott's accounts of his journey to the battlefield. In the immediate aftermath of the Battle of Waterloo tourists flocked from Britain to witness the scene of the most important conflict of their generation. Walter Scott was among them, and with a commission from his publisher for a travel book and a long poem. These prose and verse accounts bring to vivid life the carnage, intrigue and excitement of a fascinating period of European history. Brilliantly introduced and annotated by Paul O'Keeffe, this edition elucidates and contextualises Scott's first-hand account of his travels, his dashing epic, 'The Field of Waterloo' and the eerily chilling 'Dance of Death'. ...Show more
$25.00
NZD
Category: Travel - Narratives
WINNER OF THE NATIONAL GEOGRAPHIC TRAVELLER AWARD FOR BEST TRAVEL BOOK 'Monisha Rajesh has chosen one of the best ways of seeing the world. Never too fast, never too slow, her journey does what trains do best. Getting to the heart of things. Prepare for a very fine ride' Michael PalinWhen Monisha Rajesh announced plans to circumnavigate the globe in eighty train journeys, she was met with wide-eyed disbelief. But it wasn't long before she was carefully plotting a route that would cover 45,000 miles - almost twice the circumference of the earth - coasting along the world's most remarkable railways; from the cloud-skimming heights of Tibet's Qinghai railway to silk-sheeted splendour on the Venice Simplon-Orient-Express. Packing up her rucksack - and her fiancé, Jem - Monisha embarks on an unforgettable adventure that will take her from London's St Pancras station to the vast expanses of Russia and Mongolia, North Korea, Canada, Kazakhstan and beyond. The ensuing journey is one of constant movement and mayhem, as the pair strike up friendships and swap stories with the hilarious, irksome and ultimately endearing travellers they meet on board, all while taking in some of the earth's most breathtaking views. From the author of Around India in 80 Trains comes another witty and irreverent look at the world and a celebration of the glory of train travel. Rajesh offers a wonderfully vivid account of life, history and culture in a book that will make you laugh out loud - and reflect on what it means to be a global citizen - as you whirl around the world in its pages. ...Show more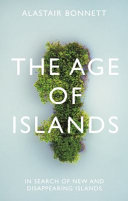 $33.00
NZD
Category: Travel - Narratives
A fascinating exploration of new and disappearing islands around the world, by the author of Off the Map.
$50.00
NZD
Category: Photography | Series: Lonely Planet Ser.
Revealing the best of Lonely Planet's travel photography from across the globe, this pictorial does more than display beautiful photographs of classic scenes and locations. Our photographers in their words share the backstories of how they got the perfect shot, making this an inspirational and illuminat ing photography book for every kind of traveller.Featuring over 200 photographs from renowned photographers such as Philip Lee Harvey and Jonathan Gregson, discover the stories behind what makes a good photo and exactly how each photograph was taken. From off-the-map locations barely touched by tourism to iconic cityscapes and UNESCO World Heritage Sites, be transported on a photographic journey all around the world. From the Temples of Angkor to the enchanting Faroe Islands, no corner of the world will be left unturned.This must-have pictorial book is a celebration of classic travel photography and the stories behind the images; get inspired to escape.About Lonely Planet: Lonely Planet is a leading travel media company and the world's number one travel guidebook brand, providing both inspiring and trustworthy information for every kind of traveller since 1973. Over the past four decades, we've printed over 145 million guidebooks and grown a dedicated, passionate global community of travellers. You'll also find our content online, on mobile, video and in 14 languages, 12 international magazines, armchair and lifestyle books, eBooks, and more.   ...Show more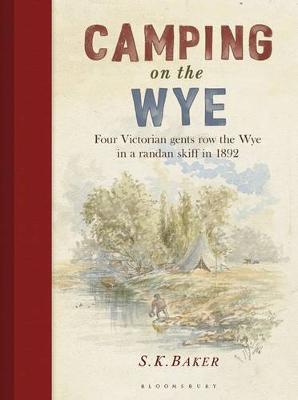 $20.00
NZD
Category: Travel - Narratives
During their university holidays in the late 1880s, S.K. Baker and three of his University College friends clad in stripy blazers and boaters spent time sailing and camping on the River Wye. Baker, a keen artist and diarist, recorded their travels in watercolour in two small leather bound books. The res ult is an entirely charming, funny account along the lines of the legendary Three Men in a Boat with which the notebooks are entirely contemporaneous although the protagonists are younger and possibly naughtier. Baker records their evenings in the pub, their encounters with girls, (both ashore and afloat), nude swimming and culinary disasters, while recording lovingly the landscape and the boats on which they sailed. The notebook is published as a facsimile with an introduction by Michael Goffe, the son of one of Baker's fellow students (GG in the text), to whom it was gifted. ...Show more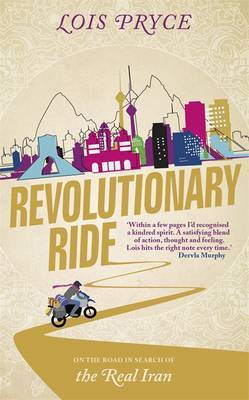 $35.00
NZD
Category: Travel - Narratives
In 2011, at the height of tension between the British and Iranian governments, travel writer Lois Pryce found a note left on her motorcycle outside the Iranian Embassy in London: ...I wish that you will visit Iran so you will see for yourself about my country. WE ARE NOT TERRORISTS!!! Please come to my city, Shiraz. It is very famous as the friendliest city in Iran, it is the city of poetry and gardens and wine!!! Your Persian friend, Habib Intrigued, Lois decides to ignore the official warnings against travel (and the warnings of her friends and family) and sets off alone on a 3,000 mile ride from Tabriz to Shiraz, to try to uncover the heart of this most complex and incongruous country. Along the way, she meets carpet sellers and drug addicts, war veterans and housewives, doctors and teachers - people living ordinary lives under the rule of an extraordinarily strict Islamic government. Revolutionary Ride is the story of a people and a country. Religious and hedonistic, practical and poetic, modern and rooted in tradition - and with a wild sense of humour and appreciation of beauty despite the comparative lack of freedom - this is real contemporary Iran. ...Show more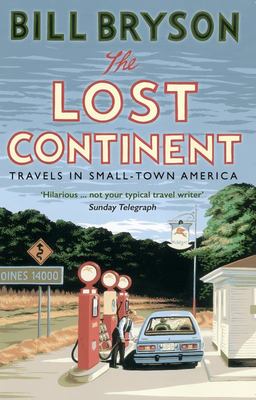 $30.00
NZD
Category: Travel - Narratives | Series: Bryson
'I come from Des Moines. Somebody had to' And, as soon as Bill Bryson was old enough, he left. Des Moines couldn't hold him, but it did lure him back. After ten years in England, he returned to the land of his youth, and drove almost 14,000 miles in search of a mythical small town called Amalgam, the ki nd of trim and sunny place where the films of his youth were set. Instead, his search led him to Anywhere, USA; a lookalike strip of gas stations, motels and hamburger outlets populated by lookalike people with a penchant for synthetic fibres. He discovered a continent that was doubly lost; lost to itself because blighted by greed, pollution, mobile homes and television; lost to him because he had become a stranger in his own land. Bryson's acclaimed first success, The Lost Continent is a classic of travel literature - hilariously, stomach-achingly, funny, yet tinged with heartache - and the book that first staked Bill Bryson's claim as the most beloved writer of his generation. ...Show more
$25.00
NZD
Category: Travel - Narratives
There are still wild places out there on our crowded planet.Through a series of personal journeys, Dan Richards explores the appeal of far-flung outposts in mountains, tundra, forests, oceans and deserts. Following a route from the Cairngorms of Scotland to the fire-watch lookouts of Washington State; f rom Iceland's 'Houses of Joy' to the Utah desert; frozen ghost towns in Svalbard to shrines in Japan; Roald Dahl's writing hut to a lighthouse in the North Atlantic, Richards explores landscapes which have inspired writers, artists and musicians, and asks: why are we drawn to wilderness? What can we do to protect them? And what does the future hold for outposts on the edge? ...Show more
$26.00
NZD
Category: Travel - Narratives
WINNER OF THE EDWARD STANFORD AWARD FOR OUTSTANDING CONTRIBUTION TO TRAVEL WRITING 2020 The master of contemporary travel writing, Paul Theroux, immerses himself in the beautiful and troubled heart of modern Mexico Nogales is a border town caught between Mexico and the United States of America. A forty- foot steel fence runs through its centre, separating the prosperous US side from the impoverished Mexican side. It is a fascinating site of tension, now more than ever, as the town fills with hopeful border crossers and the deportees who have been caught and brought back. And it is here that Paul Theroux will begin his journey into the culturally rich but troubled heart of modern Mexico. Moving through the deserts just south of the Arizona border, Theroux finds a place brimming with charm, yet visibly marked by both the US border patrol looming to the north and mounting discord from within. Attending local language and culinary schools, driving through the country and meeting its people, Paul Theroux gets under the skin of Mexico. From the writer praised for his 'curiosity and affection for humanity in all its forms' (New York Times Book Review), On The Plain of Snakes is an urgent and mesmerising exploration of a region in conflict. Praise for Paul Theroux: 'As cool as Maugham... as observant, intuitive, wry, inventive and eloquent as Graham Greene' Sunday Times 'Theroux's work remains the standard by which other travel writing must be judged' Observer 'The world's most perceptive travel writer' Daily Mail 'One of the most accomplished and worldly-wise writers of his generation' The Times ...Show more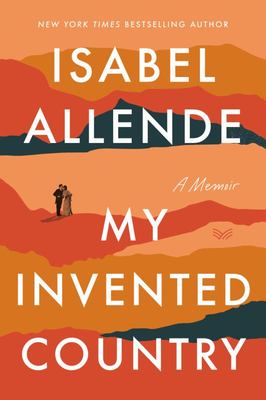 $30.00
NZD
Category: Travel - Narratives
"A stunningly intimate memoir. . . . Allende is that rare writer whose understanding of story matches her mastery of language."--Entertainment Weekly The revered New York Times bestselling author of House of the Spirits and A Long Petal of the Sea ponders the elements that led to her becoming a writer, including the homeland she lost and the one she found, and the family spirits, both living and dead, who haunt her life and work. In this wondrous and intimate book, Isabel Allende explores the role of memory and nostalgia in shaping her life, her books, and that most intimate connection to her place of origin. My Invented Country brings her homeland of Chile to life in her unique voice, evoking the magnificent landscapes of her land, the almost mythic people of her family; the tragedy and hope of her people; and the politics, religion, and magic that infuse them all. My Invented Country orbits two life-changing moments: the 1973 assassination of her uncle Salvador Allende Gossens which sent her into exile and inspired her literary career; and the terrorist attacks of September 11, 2001, on her adopted homeland, the United States. Ping-ponging across distance and time, between past and present lives, it is a monumental tribute to history and the immigrant experience and a wise and personal consideration of what it means to pursue a reflective life in a cacophonous, contradictory world. --Kirkus Reviews ...Show more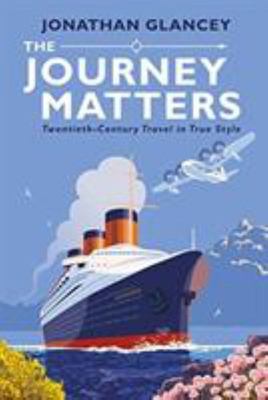 $45.00
NZD
Category: Travel - Narratives
A celebration of the best journeys that ordinary passengers could take by rail, road, sea and air throughout the twentieth century, by the bestselling author of Spitfire: The Biography.
$26.00
NZD
Category: Travel - Narratives
The bestselling author of Under the Tuscan Sun discovers the hidden pleasures of Italy in a sumptuous travel narrative that crisscrosses the country, with inventive new recipes celebrating Italian cuisine.Don't miss Frances Mayes in PBS's Dream of Italy: Tuscan Sun Special   "Reading this book is a vacation in itself."--The New York Times Book Review (Best Travel Books of the Summer)   The Roman Forum, the Leaning Tower, the Piazza San Marco: these are the sights synonymous with Italy. But such landmarks only scratch the surface of this magical country's offerings. In See You in the Piazza, Frances Mayes introduces us to the Italy only the locals know, as she and her husband, Ed, eat and drink their way through thirteen regions--from Friuli to Sicily. Along the way, she seeks out the cultural and historic gems not found in traditional guidebooks.   Frances conjures the enchantment of the backstreets, the hubbub of the markets, the dreamlike wonder of that space between lunch and dinner when a city cracks open to those who would wander or when a mind is drawn into the pages of a delicious book--and discloses to us the secrets that only someone who is on intimate terms with a place could find. ...Show more