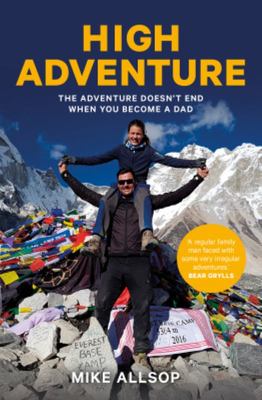 $37.00
NZD
Category: Travel - Narratives
What happens when a confirmed adventurer becomes a father? Does he continue his solo adventures? Is there a way of having it all - time with family plus adventures?
$35.00
NZD
Category: Travel - Narratives | Series: Voyages Promotion Ser.
Adventure, shipwreck, storms and survival on the high seas. ENDURANCE is the story of one of the most astonishing feats of exploration and human courage ever recorded. In 1914 Sir Ernest Shackleton and a crew of 27 men set sail for the South Atlantic on board a ship called the Endurance. The object of t he expedition was to cross the Antarctic overland. In October 1915, still half a continent away from their intended base, the ship was trapped, then crushed in ice. For five months Shackleton and his men, drifting on ice packs, were castaways on one of the most savage regions of the world. This utterly gripping book, based on first-hand accounts of crew members and interviews with survivors, describes how the men survived, how they lived together in camps on the ice for 17 months until they reached land, how they were attacked by sea leopards, the diseases which they developed, and the indefatigability of the men and their lasting civility towards one another in the most adverse conditions conceivable. ...Show more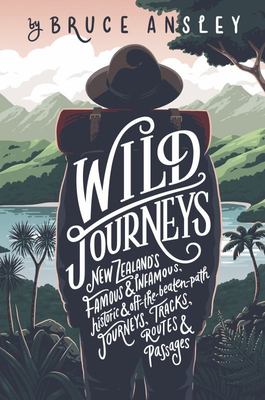 $45.00
NZD
Category: Travel - Narratives | Reading Level: very good
In Wild Journeys Bruce Ansley retraces the path of doomed surveyor John Whitcombe across the Southern Alps, follows the raiding party of northern chief Te Puoho along the West Coast, sails around New Zealand's North and South capes, walks through the valley under the Two Thumb Range to mythical Mesopota mia, drives from Waiheke to Wanaka (in a hurry), sets off on a hunt for the South Island's 'Grey Ghost', looks deep into the heart of volcanic New Zealand and tracks the escape route of our most unlikely hero, jail-breaker George Wilder. These are stories about New Zealand, of wild journeys and strange ones, of exhilaration, joy, frailty and fear. ...Show more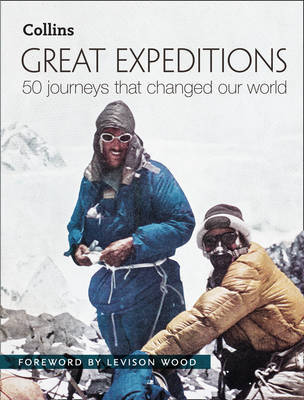 $50.00
NZD
Category: Travel - Narratives
Foreword by Levison Wood, bestselling author of Walking the Nile A comprehensive, fascinating and inspiring gallery of the great adventures that changed our world. Throughout history there have been brave men and women who dared to go where few had gone before. They broke new ground by drawing on incred ible reserves of courage, fortitude and intelligence in the face of terrible adversity. Their endeavours changed the world and inspired generations. Spanning several centuries and united by the common theme of the resilience of the human spirit, this is the ultimate collection of the stories of the intrepid explorers who forged new frontiers across land, sea, skies and space. 50 incredible journeys including; * Tenzing and Hillary's conquest of Everest * Neil Armstrong's giant leap * Christopher Columbus' new world * Amelia Earhart flying the Atlantic * gold fever in the Yukon * the hunt for a man-eating leopard in India Great Expeditions includes not only some of the most famous journeys in history but also introduces many more that ought to be more widely recognised and celebrated. ...Show more
$26.00
NZD
Category: Travel - Narratives
One sunny spring morning in the seventies, an unlikely Englishman set out on a pilgrimage that would take him across Japan's entire length. Traveling only along small back roads, Alan Booth travelled on foot from Soya, the country's northernmost tip, to Sata in the extreme south, traversing three island s and some 2,000 miles of rural Japan. His mission- 'to come to grips with the business of living here,' after having spent most of his adult life in Tokyo. The Roads to Sata is a wry, witty, inimitable account of that prodigious trek, vividly revealing the reality of life off-the-tourist-track in Japan. Journeying alongside Booth, we encounter the wide variety of people who inhabit the Japanese countryside - from fishermen and soldiers, to bar hostesses and school teachers, to hermits, drunks and the homeless. We glimpse vast stretches of coastline and rambling townscapes, mountains and motorways; watch baseball games and sunrises; sample trout and Kilamanjaro beer, hear folklore, poems, and smutty jokes. Throughout, we enjoy the wit and insight of a uniquely perceptive guide, and more importantly, discover a new face of an often-misunderstood nation. ...Show more
$33.00
NZD
Category: Travel - Narratives | Series: The\Passenger Ser.
'On the Greek island of Ikaria, life is sweet . . . and very, very long. What is the locals' secret?' - from "The Island of Long Life" by Andrew Anthony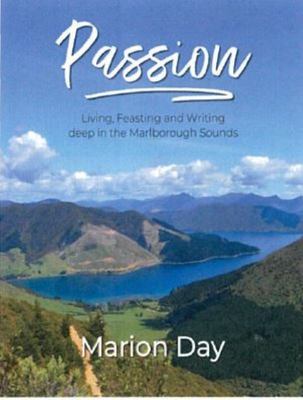 $30.00
NZD
Category: Travel - Narratives | Reading Level: 3 Biography
In The Bells of Old Tokyo, Anna Sherman explores Japan and revels in all its wonderful particularity. As a foreigner living in Tokyo, Sherman's account takes pleasure and fascination in the history and culture of a country that can seem startlingly strange to an outsider. Following her search for the l ost bells of the city - the bells by which its inhabitants kept time before the Jesuits introduced them to clocks - to her personal friendship with the owner of a small, exquisite cafe, who elevates the making and drinking of coffee to an art-form, here is Tokyo in its bewildering variety. From the love hotels of Shinjuku to the appalling fire-storms of 1945 (in which many more thousands of people died than in Hiroshima or Nagasaki), from the death of Mishima to the impact of the Tohoku earthquake of 2011. For fans of The Lonely City, and Lost in Translation, The Bells of Old Tokyo is a beautiful and original portrait of Tokyo told through time. ...Show more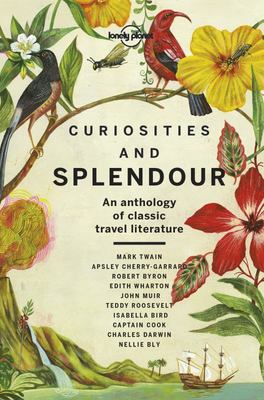 $35.00
NZD
Category: Travel - Narratives | Series: Travel Literature Ser.
Journey back in time with this collection of classic travel writing from great authors and adventurers. These extraordinary odysseys over land and sea captivated audiences and gave them a glimpse into countries, cities and cultures like never before. Tales include Robert Falcon Scott's doomed Antarctic expedition of 1910-13; Robert Byron's ten-month journey through Persia to Afghanistan in the early 30s; Jack London's 1907 sailing adventure across the south Pacific; and Teddy Roosevelt's scientific exploration of the Brazilian jungle's exotic flora and fauna. Each author and their piece of writing is introduced by editor Mark Mackenzie, who gives context to the work and provides an insightful look into how travel has changed since they were originally published. Features extracts from: The Worst Journey in the World - Apsley Cherry-Garrard TheRoad to Oxiana - Robert Byron Sea and Sardinia- DH Lawrence Cruise of the Snark - Jack London American Notes - Charles Dickens Through the Brazilian Wilderness- Teddy Roosevelt Life on the Mississippi - Mark Twain Letters Written During a Short Residence in Norway, Sweden, and Denmark - Mary Wollstonecraft In Morocco - Edith Wharton Missionary Travels and Researches in South Africa - David Livingstone The Histories - Herodotus South: The Story of Shackleton's Last Expedition 1914-1917 - Ernest Shackleton About Lonely Planet:Lonely Planet is a leading travel media company and the world's number one travel guidebook brand, providing both inspiring and trustworthy information for every kind of traveller since 1973. Over the past four decades, we've printed over 145 million guidebooks and grown a dedicated, passionate global community of travellers. You'll also find our content online, on mobile, video and in 14 languages, 12 international magazines, armchair and lifestyle books, ebooks and more. ...Show more
$28.00
NZD
Category: Travel - Narratives
When she was suddenly given the opportunity of a new life in rural Jutland, journalist and archetypal Londoner Helen Russell discovered a startling statistic: the happiest place on earth isn't Disneyland, but Denmark, a land often thought of by foreigners as consisting entirely of long dark winters, cur ed herring, Lego and pastries.   What is the secret to their success? Are happy Danes born, or made? Helen decides there is only one way to find out: she will give herself a year, trying to uncover the formula for Danish happiness.   From childcare, education, food and interior design to SAD, taxes, sexism and an unfortunate predilection for burning witches, The Year of Living Danishly is a funny, poignant record of a journey that shows us where the Danes get it right, where they get it wrong, and how we might just benefit from living a little more Danishly ourselves. ...Show more
Tracks
by Robyn Davidson
$22.00
NZD
Category: Travel - Narratives
A revised, reissued fortieth anniversary edition of this prize-winning, bestselling account of one woman's solo journey across 1,700 miles of Australian Outback 'I experienced that sinking feeling you get when you know you have conned yourself into doing something difficult and there's no going back.' S o begins Robyn Davidson's perilous journey across 1,700 miles of hostile Australian desert to the sea with only four camels and a dog for company. Enduring sweltering heat, fending off poisonous snakes and lecherous men, chasing her camels when they get skittish and nursing them when they are injured, Davidson emerges as an extraordinarily courageous heroine driven by a love of Australia's landscape, an empathy for its indigenous people, and a willingness to cast away the trappings of her former identity. Tracks is the compelling, candid story of her odyssey of discovery and transformation. WITH A NEW POSTSCRIPT BY THE AUTHOR AND A STUNNING COLOUR PICTURE SECTION ...Show more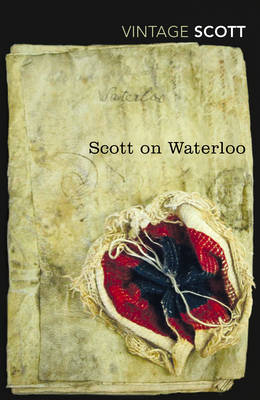 $35.00
NZD
Category: Travel - Narratives
On the 200th anniversary of the Battle of Waterloo discover a fascinating primary source: Walter Scott's accounts of his journey to the battlefield. In the immediate aftermath of the Battle of Waterloo tourists flocked from Britain to witness the scene of the most important conflict of their generation. Walter Scott was among them, and with a commission from his publisher for a travel book and a long poem. These prose and verse accounts bring to vivid life the carnage, intrigue and excitement of a fascinating period of European history. Brilliantly introduced and annotated by Paul O'Keeffe, this edition elucidates and contextualises Scott's first-hand account of his travels, his dashing epic, 'The Field of Waterloo' and the eerily chilling 'Dance of Death'. ...Show more