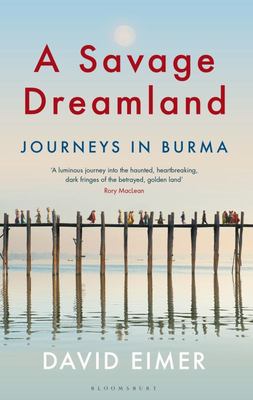 $33.00
NZD
Category: Travel - Narratives
David Eimer journeys to the heart of Burma, bringing to vivid life all of its riches and complexitiesFrom 1962, the people of Burma were marooned in a paranoid military dictatorship, effectively cut off from the outside world. It was only in late 2015 that the National League for Democracy, led by Aung San Suu Kyi, won absolute majority and were able to take their seats in government. Yet the government and country are still far from stable.Nothing is straightforward in this captivating and enigmatic land. In a country where building a temple takes priority over installing traffic lights, golf courses are ploughed out alongside fields of opium poppies and fortune-tellers are consulted on a daily basis even by the government, any sepia-tinged and colonial idea of Burma is long out of date. A Savage Dreamland reveals it in all its technicolour glory. To explore its magic and depths, David Eimer takes his narrative through history, class and geography, including areas still barred to foreigners. This is a story balanced by historical context but related by the people with whom Eimer shares his time, from granddaughters of former presidents to the squatters in Yangon's shacks, from former political exiles to jade miners digging for their fortune in the far north. Layers of history are unfurled and innumerable stories are woven together to create a sensitive and revelatory portrait of this most mysterious of countries. Authoritative and ground-breaking, A Savage Dreamland: Travels in Burma is set to be a modern classic of travel-writing. ...Show more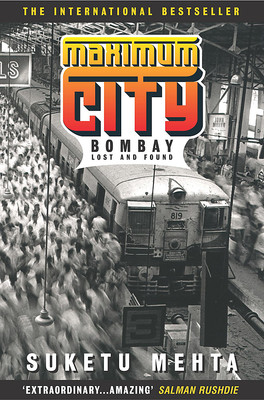 $34.99
NZD
Category: Travel - Narratives
Bombay's story is told through the lives, often desperately near the edge, of some of the people who live there. Hitmen, dancing girls, cops, movie stars, poets, beggars and politicians - Suketu looked at the city through their eyes. The complex texture of these extraordinary tales is threaded together by Suketu Mehta's own history of growing up in Bombay and returning to live there after a 21-year absence, and in looking through the eyes of his found the city within himself. Part memoir, part journalism, part travelogue, and written with the relentless observation and patience of a novelist, Maximum City is a brilliantly illuminating portrait of Bombay and its people -- a book as vast, diverse, and rich in experience, incident, and sensation as the city itself. ...Show more
$29.99
NZD
Category: Travel - Narratives | Reading Level: very good
Thrust into the unlikely role of professional "literary walking tour" guide, an expat writer provides the most irresistibly witty and revealing tour of Paris in years.In this enchanting memoir, acclaimed author and long-time Paris resident John Baxter remembers his yearlong experience of giving "literar y walking tours" through the city. Baxter sets off with unsuspecting tourists in tow on the trail of Paris's legendary artists and writers of the past. Along the way, he tells the history of Paris through a brilliant cast of characters: the favorite cafes of Ernest Hemingway, F. Scott Fitzgerald, and James Joyce; Pablo Picasso's underground Montmartre haunts; the bustling boulevards of the late-nineteenth-century flâneurs; the secluded "Little Luxembourg" gardens beloved by Gertrude Stein; the alleys where revolutionaries plotted; and finally Baxter's own favorite walk near his home in Saint-Germain-des-Pres.Paris, by custom and design, is a pedestrian's city-each block a revelation, every neighborhood a new feast for the senses, a place rich with history and romance at every turn. The Most Beautiful Walk in the World is your guide, par excellence, to the true, off-the-beaten-path heart of the City of Lights. ...Show more
$32.00
NZD
Category: Travel - Narratives
The Spanish are reputed to be amongst Europe's most voluble people. So why have they kept silent about the terrors of the Spanish Civil War and the rule of dictator General#65533;simo Francisco Franco? The appearance - sixty years after that war ended - of mass graves containing victims of General Fran co's death squads has finally broken what Spaniards call 'the pact of forgetting'. At this charged moment, Giles Tremlett embarked on a journey around Spain - and through Spanish history. As well as a moving exploration of Spanish politics, Tremlett's journey was also an attempt to make sense of his personal experience of the Spanish. Why do they dislike authority figures, but are cowed by a doctor's white coat? How had women embraced feminism without men noticing? What binds gypsies, jails and flamenco? Why do the Spanish go to plastic surgeons, donate their organs, visit brothels or take cocaine more than other Europeans? 'Lively and well-informed . . . at once a history, a journalistic inquiry and a travel book.' Sunday Telegraph ...Show more
$30.00
NZD
Category: Travel - Narratives | Series: Vintage Classics Ser.
Green Hills of Africa is Ernest Hemingway's lyrical journal of a month on safari in the great game country of East Africa, where he and his wife Pauline journeyed in December 1933. Hemingway's well-known interest in - and fascination with - big-game hunting is magnificently captured in this evocative ac count of his trip. It is examination of the lure of the hunt and an impassioned portrait of the glory of the African landscape and of the beauty of a wilderness that was, even then, being threatened by the incursions of man. ...Show more
$25.00
NZD
Category: Literary Criticism & Essays & Journalism | Series: Canons
Annie Dillard has spent a lifetime examining the world around her with eyes wide open, drinking in all things intensely and relentlessly. Whether observing a sublime lunar eclipse or a moth consumed in a candle flame, the trembling of lily pads on a pond or hundreds of red-winged blackbirds taking fligh t, Dillard's awe at the fragility of the natural world rejuvenates and inspires pleasure and heartache. Precise in language and deeply meditative in spirit, this is a landmark collection from one of America's masters. ...Show more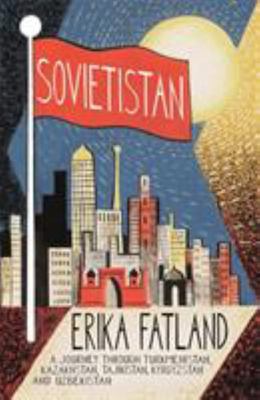 $38.00
NZD
Category: Travel - Narratives
Erika Fatland takes the reader on a journey that is unknown to even the most seasoned globetrotter. The five former Soviet Republics' Kazakhstan, Kyrgyzstan, Tajikistan, Turkmenistan and Uzbekistan all became independent when the Soviet Union fell apart in 1991. How have these countries developed since then? In the Kyrgyzstani villages Erika Fatland meets victims of the widely known tradition of bride snatching; she visits the huge and desolate Polygon in Kazakhstan where the Soviet Union tested explosions of nuclear bombs; she meets Chinese shrimp gatherers on the banks of the dried out Aral Sea and she witnesses the fall of a dictator. She travels incognito through Turkmenistan, a country that is closed to journalists. She meets exhausted human rights activists in Kazakhstan, survivors from the massacre in Osh in 2010, German Menonites that found paradise on the Kyrgyzstani plains 200 years ago. During her travels, she observes how ancient customs clash with gas production and she witnesses the underlying conflicts between ethnic Russians and the majority in a country that is slowly building its future in Nationalist colours. In these countries, that used to be the furthest border of the Soviet Union, life follows another pace of time. Amidst the treasures of Samarkand and the bleakness of Soviet architecture, Erika Fatland moves with her openness towards the people and the landscapes around her. A rare and unforgettable travelogue. ...Show more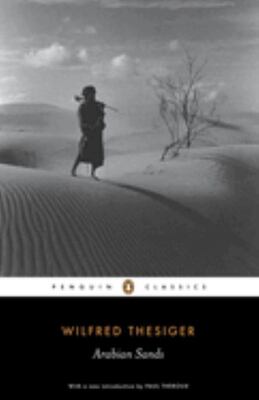 Arabian Sands
by Wilfred Thesiger; Rory Stewart (Foreword by, Introduction by)
$25.00
NZD
Category: Travel - Narratives
Wilfred Thesiger charts the time he spent living with the Bedu, including his legendary traverses of the Empty Quarter. Wilfred Thesiger is the last of the great British eccentric explorers, a legendary figure renowned for his travels though some of the most inaccessible places on earth. Arabian Sands w as his widely acclaimed first book and is recognized as one of the great travel classics. His evocative prose and stunning photographs capture the spirit of the proud tribespeople who became his friends and the harsh landscape he inhabited with them in a way very few westeners have. ...Show more
$35.00
NZD
Category: Travel - Narratives
After backpacking her way around India Sarah Macdonald decides she hates the country with a passion. When a beggar reads her palm and insists she will one day return - and for love - she screams 'Never!'. But twelve years later the prophecy comes true. When the love of her life is posted to India, Sarah follows him to the most polluted city on earth, New Delhi. It seems like the ultimate sacrifice for love and it almost kills her - literally. After being cursed by a naked sadhu smeared in human ashes Sarah almost dies from double pneumonia, but not before facing some serious questions about her fragile mortality and inner spiritual void - not to mention some unsightly hair loss. It's enough to send a rapidly balding atheist on a wild rollercoaster ride through India in search of the meaning of life and death. With the help of the Dalai Lama, a goddess of healing hugs and a couple of Bollywood stars - among many, many others - Sarah discovers a hell of a lot more. Visit this link to see more about this title. http//:www.booksattransworld.co.uk/holycow/ m ...Show more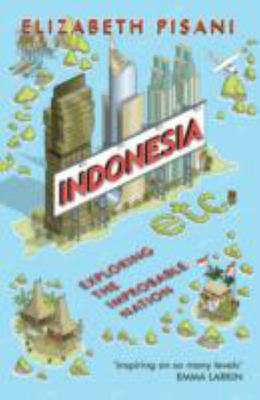 $34.00
NZD
Category: Travel - Narratives
A compelling, entertaining and fascinating journey through one of the world's largest, most dynamic and most contradictory countries.
$28.00
NZD
Category: Travel - Narratives | Reading Level: very good
Twenty-five years after she left, Kassabova returns to Bulgaria to explore the border it shares with Turkey and Greece in an immersive travel narrative that is also a shadow history of the Cold War, a sideways look at the migration crisis troubling Europe, and a deep, witchy descent into interior and ex terior geographies. ...Show more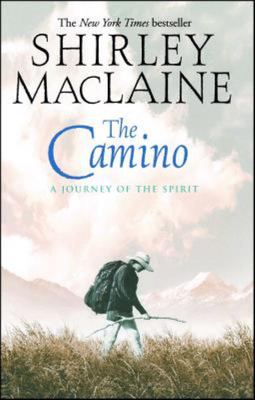 Camino
by Shirley MacLaine
$29.95
NZD
$32.00
(6% off)
Category: Travel - Narratives | Reading Level: General Adult
The author and actress chronicles her journey along the Camino de Santiago de Compostela in Spain--the famous pilgrimage route that has been taken by pilgrims ranging from St. Francis of Assisi to Chaucer.