An excellent selection of tractor books sourced from around the world but with a particular emphasis on NZ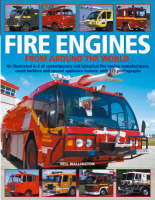 $29.99
NZD
Category: Tractors / Trucks
This encyclopedic A-Z of international firefighting equipment is the definitive guide to fire engines and fire-engine manufacturers worldwide. It includes more than 165 contemporary and defunct manufacturers, all of whom have produced innovative and specialist fire-fighting equipment that has contr ibuted to the development, design and engineering of the contemporary fire engine. Each manufacturer's company history, innovations and specialist equipment are listed. Over 375 black and white and colour photographs provide a visual history of the fire engines manufactured including pumpers, aerial ladders, engines, and specialist rescue tenders. Technical specifications are included for a ground-breaking fire engine produced by each manufacturer. All the well-known makes are included such as AEC, Alexander Perries, American LaFrance, Australian Fire Company, Baribbi, Buffalo, Cedes, Crown, Dennis, Ferrara, Ford, Hackney, Hino, Metz, Plastisol, Volkan, and ZIL. Fire engines are some of the most impressive, enterprising, and sophisticated vehicles invented and built by mankind since the beginning of time. This definitive collection is perfect for both the new enthusiast, and for the experienced tranport historian, providing not a detailed technical sourcebook, but also an amazing visual catalogue of the world's best and finest machines. ...Show more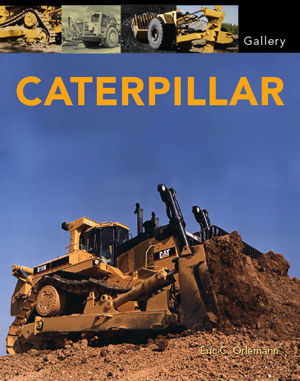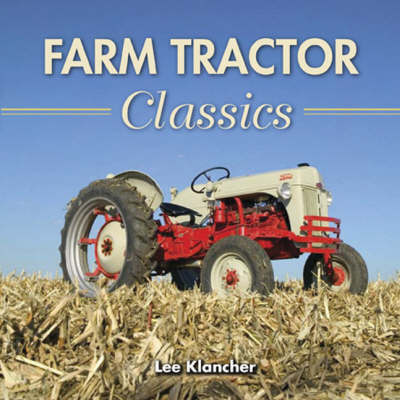 $35.00
NZD
$39.99
(12% off)
Category: Tractors / Trucks
This lavishly illustrated collection celebrates all the classic tractors, from the earliest models to the most modern.

$35.00
NZD
Category: Tractors / Trucks
A pictorial history of this great British truck, the first models arrived in New Zealand in 1950 and the last one was placed on the road in 2003.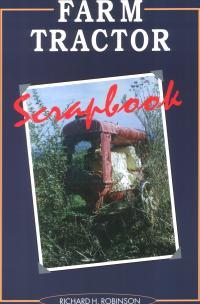 $49.99
NZD
$54.95
(9% off)
Category: Tractors / Trucks
Bits and pieces of notes, photographs and cuttings collected by the author over fifty years, on farm tractors. This "scrapbook" features Ferguson, Marshall, Saunderson tractors, Australian and New Zealand machines and European manufacturers' latest creations from the 1950s and 60s. Included are many sni ppets from farm machinery magazines of days gone by like quizzes, repair notes and humorous anicdotes. ...Show more

$0.00
NZD
Category: Tractors / Trucks
A comprehensive review of earthmoving and construction equipment from the birth of primitive industrial tools to today's awe-inspiring machines! The biggest haulers, dozers, scrapers and unusual specialty equipment in the field are presented here in over 500 black-and-white photographs. The author's exp ertly written text details machine categories and discusses the history, evolution, design and manufacture of these industry giants.Packed full of top-quality archival photographs, most taken from manufacturer archives. ...Show more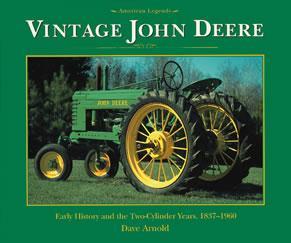 $59.95
NZD
Category: Tractors / Trucks
Author and photographer Dave Arnold provides a fascinating sampling of legendary machines in Vintage John Deere. Ninety full-color photos and detailed captions trace the development of the very popular two-cylinder tractors and other agricultural equipment. Arnold highlights differences in design and st yling, showcases specialty tractors, and shares photos of some very rare and unique machines. ...Show more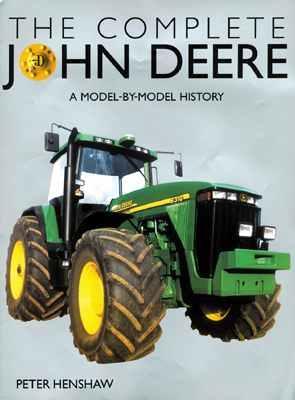 The Complete John Deere
by Peter Henshaw (Queen's University, Ontario)
$59.95
NZD
Category: Tractors / Trucks
For a century, John Deere has been synonymous with powered farming. From its turn-of-the-century debut to today's world-class tractors, John Deere is the leader in its field. This book provides a highly illustrated review of all the great John Deeres, including rare prototypes.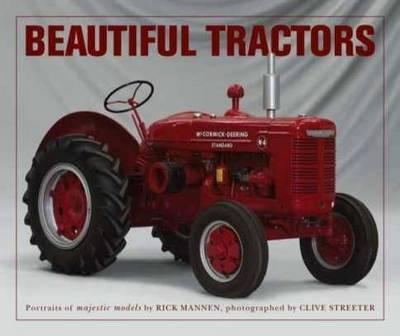 $24.99
NZD
Category: Tractors / Trucks
Beautiful Tractors presents a fabulous variety box of the world's most magnificent agricultural machines, each primed, polished, and gleaming in all its robust glory. Stylishly lit against a studio backdrop, these superb photographs of vintage and modern masterpieces make for an impressive line-up of en gineering prowess. Each photograph is accompanied by a directory, offering information on the machine's history, production and distribution, use, and, of course, size. From the elegant early Titan (1915, and oddly reminiscent of Stephenson's Rocket) to the classic 'big red tractor' looks of the prosaically named Allis-Chalmers Model U (1930), there's plenty here to stir the senses, whether you're a bona fide petrol head or simply nostalgic for a simpler world in which a straightforward piece of farm machinery could also be a feast for the eye. ...Show more
$49.99
NZD
Category: Tractors / Trucks
A popular history of that essential piece of farm equipment - the tractor - in New Zealand, including profiles of specific vintage tractors that have been lovingly restored by their owners. A look back at how the role of the tractor has changed, from the time they took over from working horses, to prese nt day developments and the latest models. Fordsons, John Deere, Kubota, Farmall, Massey Harris and then Massey Ferguson - a range of makes and models. Fully illustrated with historic shots of tractors at work in the early nineteenth century right through to portraits of restored tractors, and some of the newest tractors available today. The information in this book has been developed and updated from two earlier and now out of print books by the same author - Tractors Across New Zealand - a history of working the land; and Tractor Tracks - vintage tractors in New Zealand. ...Show more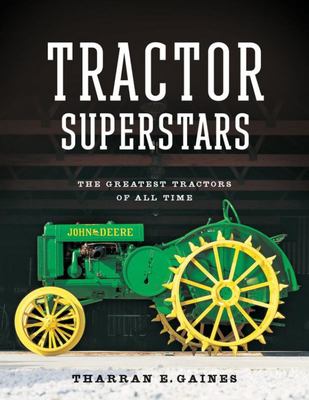 $27.99
NZD
Category: Tractors / Trucks
Dive into a wide collection of classic tractors! Many companies have built hundreds of farm tractors over the years, from the 1910 Case 110 steam tractor to the latest-model John Deere 8320R. The most innovative models changed farming for years afterwards and influenced the designs of other tractors. T he most wildly popular tractors have sold in the hundreds of thousands. Tractor Superstars focuses on these remarkable tractors, including technical information such as the engine, horsepower, rpm, top speed, and weight. A wide collection of detailed photographs makes this one book that no one interested in tractors, tractor collectors, or anyone nostalgic for farm life will want to miss. ...Show more