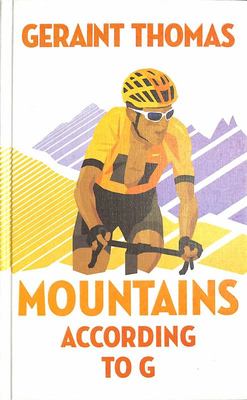 $40.00
NZD
Category: Cycling | Series: Planet Omar Ser.
Cycling fans obsess about climbs and big mountains. They love reading about their tests and tribulations and they love to ride them - a cricket lover can never bat at Lord's, or a football supporter score at Wembley, but any rider can take on the challenge of an iconic mountain. There have been fine bo oks about the big climbs before but never from the voice of an elite GC winner, taking you inside what these climbs really feel like, where the attacks come, where the pain kicks in. From best-known big-hitters, via pro-peloton favourites, to the secret climbs Geraint has come to love, and featuring Australia, Belgium, France, the Netherlands, Mallorca and Wales, this is the cyclist's secret manual. ...Show more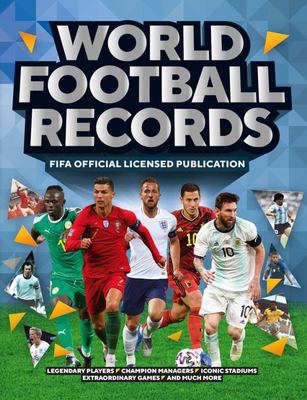 $40.00
NZD
Category: Sport
FIFA World Football Records, licensed by FIFA, world football's governing body, is back for its 12th edition with a stunning new design, but it remains filled with stories, stats and exciting images.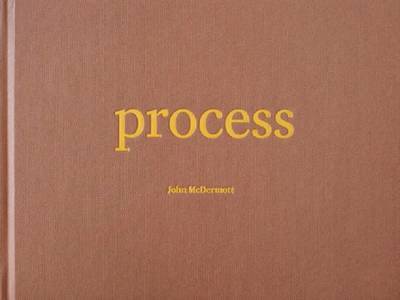 Process
by John McDermott & Michael Parmenter
$69.99
NZD
Category: Sport
Process is an exciting photographic record of The New Zealand Dance Company at work in the studio on projects including Shona McCullagh's Rotunda. John McDermott's 90 images are complemented by an introductory essay from leading New Zealand dancer and choreographer Michael Parmenter, and the book is des igned by Jessica Gommers. ...Show more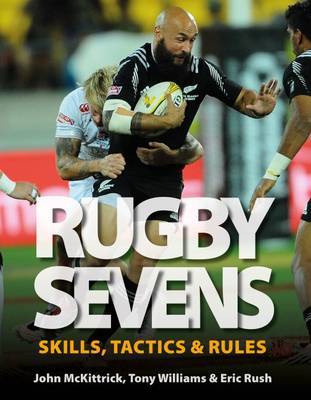 $29.99
NZD
Category: Sport
Sevens rugby is fast and free-flowing - which makes it a great game to play and to watch. With 100 + photographs and 35 diagrams, this book is ideal for players, coaches and fans. It is a truly international game, with tournaments bringing together teams and fans from around the world to create huge fes tival-like events. In 2016, Sevens makes its debut as an Olympic sport, introducing this exciting game to millions of new fans. Is a resource for those coaching and playing Sevens but is also written with those new to the game in mind. It describes how to enjoy playing Sevens, but also how to win, covering everything from choosing a team, coaching and conditioning, set formations and technical elements, through to tactics and the role of captain. ...Show more
$22.00
NZD
Category: Sport
A new illustrated edition of the classic book of cricketing advice. Foreword by former England Test cricketer and bestselling author Derek Pringle. The advice found in Don'ts for Cricketers was originally printed in 1906 and contains hundreds of snippets of entertaining, timeless and amusing advice for cricketers of all abilities. The content, ranging from technique and equipment to etiquette on the field, provides a fascinating snapshot of life in early twentieth-century Britain. Advice includes: 'Don't be in two minds about how you are going to play the ball, for that way madness lies.' 'Don't be sulky or sad if your bowling is punished or your captain takes you off bowling when you want to continue.''Don't forget the motto of that famous old cricket club, I Zingari: Keep your promise, keep your temper, keep your wicket up."' ...Show more

$60.00
NZD
Category: NZ - Pictorial
Geoff Spearpoint is a legend among New Zealand¿s tramping and mountaineering community. For over 50 years he has been undertaking many long, adventurous trips in the Southern Alps every year, decade after decade. These trips, usually a mix of both tramping and mountaineering, have made Spearpoint New Ze aland¿s foremost exponent of what is best described as trans-alpine tramping. In the Great Unknown he collects together personal accounts of his favourite trips into 15 geographical areas, ranging from Kahurangi in the north to the Fiordland in the south. Illustrated with his stunning photography, and with maps from Geographx, this will be a completely unique book that trampers and mountaineers will cherish, for it explores an important element of New Zealand tramping that goes to the heart of how we define our relationship with backcountry. ...Show more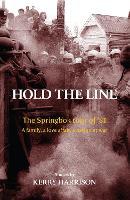 $30.00
NZD
Category: Sport
It's 1981 and New Zealand is about to host the Springboks from apartheid South Africa for a national rugby tour. The well-supported protest movement pitches against a nation of die-hard rugby supporters. Despite growing public protest, the Government and Rugby Union are adamant the tour will proceed. Be th returns from London. Her World War 2 veteran father is a rugby fanatic, her brother becomes a protestor embroiled in street violence. She studies law and meets Viktor who, unknown to her, is a member of the notorious Police Red Squad. What will happen to their polarised relationship in a country where the very survival of civil order is at risk? In this fast-paced novel, the nuances and tensions of the infamous 1981 Springbok Tour are probed and laid bare. ...Show more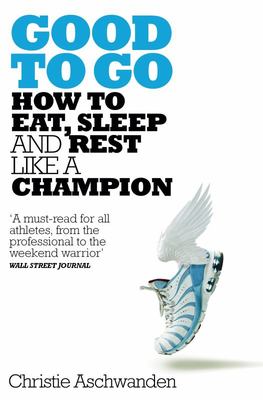 $25.00
NZD
Category: Sport
All athletes from Olympians to weekend warriors must toe the line between training and recovery to maximise the benefits of workouts and reach optimal performance. For the longest time, coaches and training manuals have emphasised training. But now sports science is homing in on an even more fundamental part: recovery.The aim of training is to force the body to adapt to stress, and this adaptation is what makes you fitter and better able to perform. But to adapt, you need to optimise recovery too. You only benefit from training that you can recover from, and the ability to recover determines how much training your body can handle. Recovery, the science shows, is a crucial component of exercise training and it's starting to look like it may be the most important one.Good to Go is the first definitive account of this new frontier in sports and exercise science. This developing science informs not only professional athletes and sports teams, but also people who are exercising for health or fitness and those who are aiming to take a little off their personal record.Good to Go will take readers on an intimate, light-hearted journey through the science of exercise recovery, from ice-baths and cryogenic freezing chambers to the science behind Usain Bolt's love of chicken nuggets and Tom Brady's recovery pyjamas. In the same vein as David Epstein's The Sports Gene and Bill Gifford's Spring Chicken, Good to Go assesses the science and claims of a wide variety of recovery methods and potions, and debunks the junk to give a clear picture of what we should actually be doing to look after our bodies better between exercising. ...Show more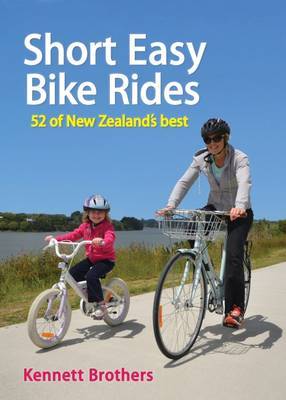 $25.00
NZD
Category: Cycling
Enjoy the simple pleasure of a leisurely bike ride to a cafe, playground or picnic spot. These safe and easy cycle paths enable you to enjoy the outdoors at your own pace. 52 leisurely rides. Traffic-free and safe. 1-3 hours riding time. Maps include bike hire, cafes and much more.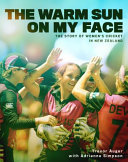 $70.00
NZD
Category: Sport
Despite what happened at Lord's in 2019, New Zealand has won a Cricket World Cup. It was at Lincoln in December 2000 that New Zealand beat Australia to win the Women's World Cup. The first recorded cricket match in New Zealand between teams of women had been played in the Wairarapa as long ago as 1867 and the New Zealand women played their first Test match in 1935. In 2014 Debbie Hockley became the second New Zealander after Sir Richard Hadlee to be inducted into the International Cricket Council Hall of Fame. This is the story of women's cricket in New Zealand, from its earliest humble origins to its glory days on the international stage. It is also the story of the women who have come to be recognised amongst the very best in the world at their sport. It is the story of a game played for the sheer love of it, and of the hard work of the dedicated souls who built and sustained women's cricket, often in the face of challenge and adversity. Most of all it is the story of every woman who relished the warm sun on her face as she enjoyed the Trevor Auger has been involved with cricket almost all his life. A senior club cricketer in his day, he had earlier been the press scorer at international matches at Eden Park during the 1970s, taking inspiration from working alongside some of the top cricket writers from New Zealand and around the world. He contributes a regular column to the Auckland Cricket website, and he is a member of the Auckland Cricket Judicial Committee. Adrienne Simpson was a passionate cricket follower. She began research for a history of women's cricket in New Zealand in the late 1990s and was able to collect a vast trove of material. Unfortunately she took ill and passed away in 2010 before she could finish the book. Her family donated her to the New Zealand Cricket Museum, and her tireless efforts are the foundation upon which this book has been built. ...Show more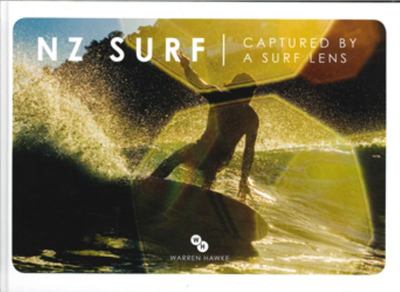 $80.00
NZD
Category: Sport
An 'absolutely stunning surf book" by Dunedin based photographer and surfer Warren Hawke. Hawke has been involved with the New Zealand surfing scene for over 45 years, contributing to surfing magazines and organizing the surfing Nationals during that time. He is The South Island's most established and p rolific Surf Photographer. From surfing at New Brighton beach in 1966, to shooting from the water off the back of a jet ski in 2014 - this bio tells of his coming of age, humorous stories and various experiences of shooting many different places and different surfers. A true celebration of our Kiwi Surf culture. ...Show more