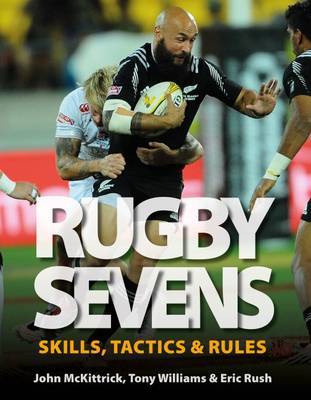 $29.99
NZD
Category: Sport
Sevens rugby is fast and free-flowing - which makes it a great game to play and to watch. With 100 + photographs and 35 diagrams, this book is ideal for players, coaches and fans. It is a truly international game, with tournaments bringing together teams and fans from around the world to create huge fes tival-like events. In 2016, Sevens makes its debut as an Olympic sport, introducing this exciting game to millions of new fans. Is a resource for those coaching and playing Sevens but is also written with those new to the game in mind. It describes how to enjoy playing Sevens, but also how to win, covering everything from choosing a team, coaching and conditioning, set formations and technical elements, through to tactics and the role of captain. ...Show more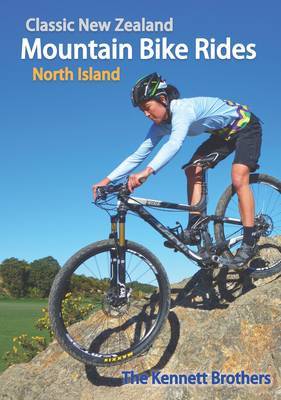 $40.00
NZD
Category: Sport
From his upbringing with seven siblings in rural New Zealand, experiences in Ireland as a child, to his rise through the rugby ranks with Taranaki and the Hurricanes, Beauden Barrett will give an insight into what has made him the player he's become, the setbacks he had along the way and the choices he had to make. One big decision as an 18-year old changed the course of his career and, instead of being lost to New Zealand rugby entirely, set Beauden on the path towards becoming an All Black. Now widely seen as one of the best players in the game, he could have been an AFL star in Australia if it weren't for one phone call. He may have gone from high school to the All Blacks in the space of three years, but the path was far from smooth. Packed with tips and skills, along with drills for different ages and abilities to help young players progress their game, Beauden will also offer advice on how to become a better player off the field, how he learned to adapt to life as a professional sportsman at such a young age and who helped him along the way. Beaudy – Skills, Drills and the Path to the Top is an aspirational read for fans young and old. ...Show more
$38.00
NZD
Category: Biography / Memoir
Written by a New York Times bestselling author and reporter who "knows the world of professional golf...like few others" (The Wall Street Journal) comes "the most insightful and evenhanded book written yet about one of the signature athletes of the last twenty-five years" (Booklist, starred review) deta iling Tiger Woods's remarkable comeback and his journey back into winner's circle. Tiger Woods's long descent into a personal and professional hell reached bottom in the early hours of Memorial Day in 2017. Woods's DUI arrest that night came on the heels of a desperate spinal surgery, just weeks after he told close friends he might never play tournament golf again. His mug shot and alarming arrest video were painful to look at and, for Woods, a deep humiliation. The former paragon of discipline now found himself hopelessly lost and out of control, exposed for all the world to see. That episode could have marked the beginning of Tiger's end. It proved to be the opposite. Instead of sinking beneath the public disgrace of drug abuse and the private despair of a battered and ailing body, Woods embarked on the long road to redeeming himself. In The Second Life of Tiger Woods, Michael Bamberger, who has covered Woods since the golfer was an amateur, draws upon his deep network of sources inside locker rooms, caddie yards, clubhouses, fitness trailers, and back offices to tell the true and inspiring story of the legend's return. Packed with new information and graced by insight, Bamberger's story reveals how this iconic athlete clawed his way back to the top. This is a "gripping" (Kirkus Reviews) and intimate portrait of a man who has spent his life in front of the camera but has done his best to make sure he was never really known. Here is Tiger, barefoot, in handcuffs, showing a police officer a witty and self-deprecating side of himself that the public never sees. Here is Tiger on the verge of tears with his children at the British Open. Here is Tiger trying to express his gratitude to his mother at a ceremony at the Rose Garden. In these pages, Tiger is funny, cold, generous, self-absorbed, inspiring--and real. The Second Life of Tiger Woods is not only the saga of an exceptional man but also a celebration of second chances. Bamberger's bracingly honest book is about what Tiger Woods did, and about what any of us can do, when we face our demons head-on. ...Show more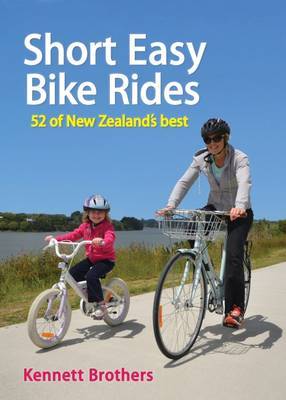 $25.00
NZD
Category: Cycling
Enjoy the simple pleasure of a leisurely bike ride to a cafe, playground or picnic spot. These safe and easy cycle paths enable you to enjoy the outdoors at your own pace. 62 leisurely rides. Taffic free and safe. 1-3 hours riding time. Maps include bike hire, cafes and much more.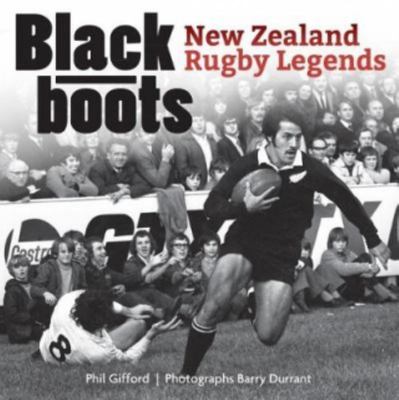 $50.00
NZD
Category: Sport | Reading Level: new
Over 200 photographs from a classic era of NZ rugby - 1950s-early 1990s, many unusual images from behind the scenes. Fascinating (and funny) captions from renowned rugby writer Phil Gifford. Perfect gift for the nostalgia-loving rugby fan - will bring back many great memories of AB greats and tours.
$30.00
NZD
Category: Cycling
This is the complete reference guide to bike servicing and repair, and an essential hardback bible for every cyclist's bookshelf. Incredible CGI illustrations show you every aspect of bike repair and maintenance more clearly than ever before, whether you're a mountain biker, cycling commuter, or road ra cer. All major types of bicycle from the leading brands are covered - including road, racing, hybrid, mountain, and utility bikes - with detailed, practical advice to take you from symptom to solution. The Complete Bike Owner's Manual takes away the need for expensive expert advice, showing you how to service and maintain every aspect of your bicycle. Learn how to replace or repair a chain, correct sagging suspension, fit brake cables, adjust electronic shifters, and much more, with incredible up-close detail helping you to get your wheels turning again. ...Show more
$50.00
NZD
Category: Nautical | Reading Level: 6 Sport
The Sydney Hobart Yacht Race is the story of one of the world's greatest sporting challenges. In its 75th year, the Rolex Sydney Hobart Yacht Race has become an icon of Australia's summer sport, ranking in public interest with such national events as the Melbourne Cup, the Australian Open tennis and the Boxing Day cricket test. No regular annual yachting event in the world attracts such huge media coverage as does the start on Sydney Harbour. The Sydney Hobart Yacht Race: A biography of a sporting icon is the story of one of the world's greatest sporting challenges, an event where men and women from all walks of life are inspired and challenged by the beauty and power of nature. The 628-nautical mile course is often described as the most gruelling long ocean race in the world, a challenge to everyone who takes part. A team effort as much as a personal challenge where one mistake can lead to defeat, while success can deliver national and international acclaim. Bestselling author Rob Mundle has competed in the race on three occasions and reported on it for both newspapers and television for more than fifty years. The pinnacle of his many writing achievements is the international bestselling book Fatal Storm, the powerful story of the tragic 1998 Sydney Hobart race. ...Show more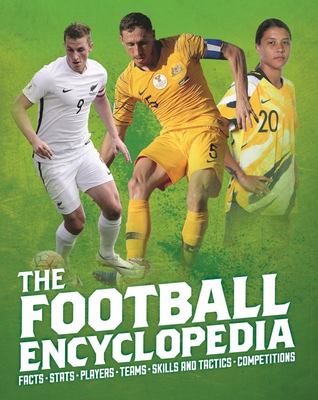 $22.00
NZD
Category: Sport
Discover everything you need to know about football with the 2020 edition of The Football Encyclopedia. Capturing the triumph and despair of key moments in world football, this book is packed with pictures and profiles of the world's most skillful footballers - old and new - from Beckham to Messi, Pelé to Ronaldo, Rooney to Neymar. Over 40 of the best international and national teams to have lit up the game are covered in detail, including Brazil, Manchester United, Barcelona and Spain. All the drama of the 'beautiful game' is fully analyzed with dynamic full-spread photos and digital artworks that recreate famous moves and goals, while each chapter includes links to websites, providing a valuable access point to databases of players, international results, all the major tournaments, and club histories. Includes in-depth coverage of every aspect of football, including rules and skills; fans and the media; managers and tactics. Packed with the latest statistics on the 'beautiful game', including an updated report on EURO 16, this is a superbly detailed reference book for all the family. Includes a pull-out Euro 2020 wallchart to fill in as the tournament progresses. ...Show more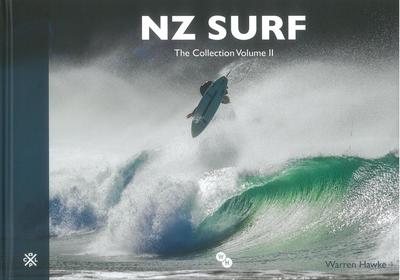 $65.00
NZD
Category: Sport
A beautiful gift book celebrating all things surfing in New Zealand.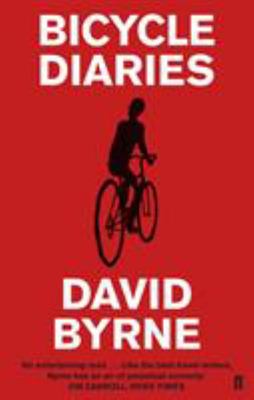 $35.00
NZD
Category: Travel - Narratives
A round-the-world bicycle tour with one of the most original artists of our day.   Urban bicycling has become more popular than ever as recession-strapped, climate-conscious city dwellers reinvent basic transportation. In this wide-ranging memoir, artist/musician and co-founder of Talking Heads David Byrne--who has relied on a bike to get around New York City since the early 1980s--relates his adventures as he pedals through and engages with some of the world's major cities. From Buenos Aires to Berlin, he meets a range of people both famous and ordinary, shares his thoughts on art, fashion, music, globalization, and the ways that many places are becoming more bike-friendly. Bicycle Diaries is an adventure on two wheels conveyed with humor, curiosity, and humanity. ...Show more