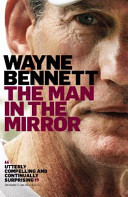 $36.00
NZD
Category: Biography / Memoir
Wayne Bennett's unprecedented 21-year run as coach of the Brisbane Broncos is an extraordinary achievement. His men won all six of the grand finals they contested in this time, and as Queensland State of Origin coach, Bennett lost just two series out of seven. In two stints as Australian coach, he built an incredible record of 11 wins and a draw from 15 Tests. Wayne Bennett: The Man in the Mirror is the candid story of this remarkable man who helped launch a new rugby league club and turned it into a powerhouse. A man of principle, Bennett has had to make many tough choices over the years, such as sacking the legendary Wally Lewis and joining the Super League revolution. In 2008, he made the shock decision to leave the Broncos, and join the ailing Sydney club St George Illawarra. Once again, Bennett is aiming to prove the critics wrong; to prove he's one of a kind. ...Show more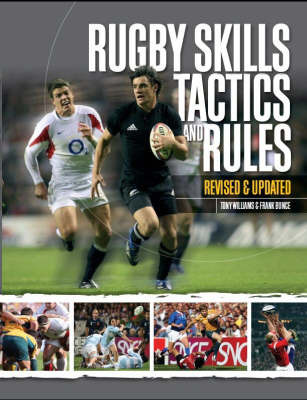 $39.99
NZD
Category: Sport
A rugby book for players at all levels and fans of all ages. First published in 1994, now completely revised and updated, including latest information on all aspects of the game: player positions and skills required, tactics needed to win and insight into how the game is played at top levels.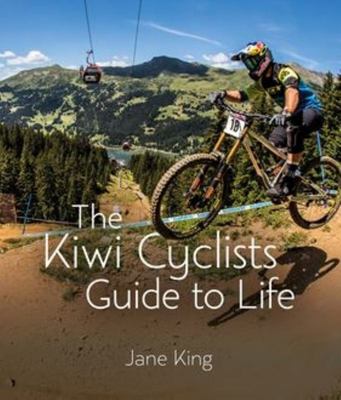 $40.00
NZD
Category: Cycling
The Kiwi Cyclists Guide to Life takes an inquisitive peek into the lives, minds, adventures and bike sheds, of many Kiwis from different walks of life, who love nothing better than experiencing freedom, fun, adventures and misadventures on two wheels. Whether road-racing at breakneck speed, soaring over jumps on a mountain bike in the forest, or navigating nature on a picturesque cycle trail at a more leisurely pace - many of us cant get enough of the thrills and spills that riding a bike provides. These tales are of the fun, enthusiasm and dedication of a variety of different characters - from high-profile elites, mountain biking trailblazers, BMX fanatics, cycling groups and communities, recreational riders - not forgetting the MAMIL (middle-aged man in lycra), collectors, restorers and a bunch of under-the-radar bike-nuts you've got to watch out for. ...Show more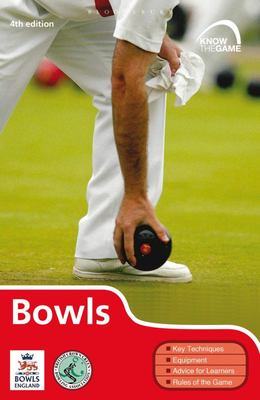 $25.00
NZD
Category: Sport | Series: Know the Game
Know the Game Bowls is the perfect introduction to thesport for all ages, whether you are a keen club player or beginner. Itis packed with expert text, clear illustrations and photographs of theprofessionals in action. The book includes: Playing the game: how to play bowls, the rules, positions on the p itch, how to score The laws of the game: from scoring to umpiring Equipment and pitch: bowling balls, positioning of players, measuring The skills: step-by-step guide to all the basic skills, including throwing, tactics and scoring. The Know the Game series is firmly established as the definitiveintroduction to a wide range of sports and games. Written by theexperts, you can be sure that they contain everything you need to knowto take part. ...Show more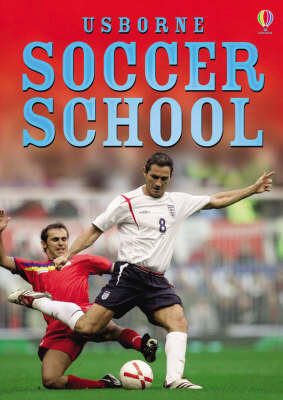 $29.99
NZD
Category: Sport
Perfect for budding David Beckhams, rising Ronaldos and potential Paul Robinsons, this title covers all aspects of the game and acts as a valuable resource for coaches as well as players, with training tips and coaching hints included alongside manoeuvres and techniques.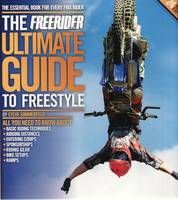 $29.99
NZD
Category: Sport
As freestyle motocross continues to capture the imagination of the mainstream public and motorcycle sales soaring, more riders are focusing their attentions on riding FMX than ever before.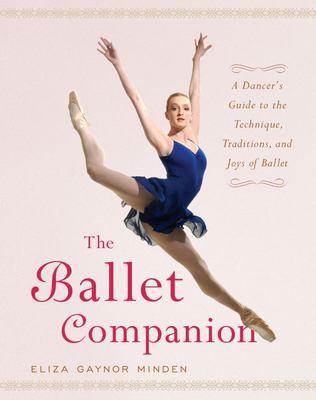 $59.99
NZD
Category: Sport
A New Classic for Today's Dancer The Ballet Companion is a fresh, comprehensive, and thoroughly up-to-date reference book for the dancer. With 150 stunning photographs of ballet stars Maria Riccetto and Benjamin Millepied demonstrating perfect execution of positions and steps, this elegant volume brims with everything today's dance student needs, including: Practical advice for getting started, such as selecting a school, making the most of class, and studio etiquette Explanations of ballet fundamentals and major training systems An illustrated guide through ballet class -- warm-up, barre, and center floor Guidelines for safe, healthy dancing through a sensible diet, injury prevention, and cross-training with yoga and Pilates Descriptions of must-see ballets and glossaries of dance, music, and theater terms Along the way you'll find technique secrets from stars of American Ballet Theatre, lavishly illustrated sidebars on ballet history, and tips on everything from styling a ballet bun to stage makeup to performing the perfect pirouette. Whether a budding ballerina, serious student, or adult returning to ballet, dancers will find a lively mix of ballet's time-honored traditions and essential new information. ...Show more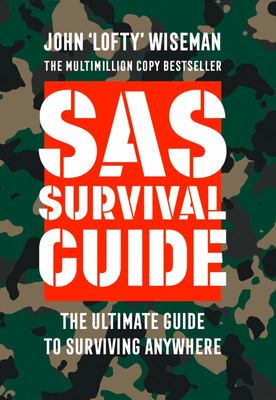 $17.00
NZD
Category: Sport | Series: Collins Gem Ser.
The ultimate guide to survival, this edition now includes the most essential urban survival tips for today, supplementing the fully updated original, bestselling handbook. The original and best survival guide for any situation in every climate is back. Now with added techniques for handling Urban dange rs, the SAS Survival Handbook is the complete companion for adventurers everywhere. From making camp and finding food in the wild to security and self-defence in the streets, be prepared in any city, land or sea. SAS legend John âe~Loftyâe(tm) Wisemanâe(tm)s unrivalled multi-million copy bestseller will teach you: Preparation âe" Understanding and assembling latest, most resilient, kit. Navigation âe" Skills, technologies and techniques to get you through unfamiliar terrain. Food and Health âe" Finding resources in your environment, feeding yourself, healing yourself and avoiding disease. Urban Safety and Security âe" Recognising dangerous situations, defending yourself and saving others. Disaster Survival âe" Dealing with unstable environmental conditions: what to do in the face of flash flooding or fast-spreading fire. ...Show more
$50.00
NZD
Category: Sport
Lofted puts a new spin on the widely played and loved game of golf--traversing the world in search of authentic golfing experiences.   A visual adventure for the modern golfer, Lofted will transport you far and wide through the world of golf. Lofted takes you on a journey of discovery with stunning pho tography and words featuring golf experiences across the globe, including classic courses in Wisconsin, the remote islands of Scotland's Outer Hebrides, a magical Malaysian course in a tropical paradise, the foothills of the Himalayas and the windswept King Island in the Bass Strait off the coast of Australia.   From the design of the bunkers and doglegged tees to the art of mindfulness in the great outdoors--the unexpected stories and images in Lofted will challenge your perceptions of golf.   ...Show more
$35.00
NZD
Category: Sport
A fast, funny, deliciously feral collection of ripper yarns, jokes, and warped philosophy. Utterly unique, often baffling, always inspiring. Nick 'The Honey Badger' Cummins is loved all over the planet for his larrikin wit, amazing adventures and incredible lust for living. The Honey Badger Guide to Lif e is a handbook of maverick wisdom for anyone looking to go rogue, stand tall, dig in, have a dip ... and get smart, strong and happy in the process. Want to survive and thrive in the urban jungle? Read on - The Badger's got your back! ...Show more
$35.00
NZD
Category: Sport | Reading Level: good
Full of incredible characters, amazing athletic achievements, cutting-edge science, and, most of all, pure inspiration, Born to Run is an epic adventure that began with one simple question: Why does my foot hurt? In search of an answer, Christopher McDougall sets off to find a tribe of the world's great est distance runners and learn their secrets, and in the process shows us that everything we thought we knew about running is wrong. Isolated by the most savage terrain in North America, the reclusive Tarahumara Indians of Mexico's deadly Copper Canyons are custodians of a lost art. For centuries they have practiced techniques that allow them to run hundreds of miles without rest and chase down anything from a deer to an Olympic marathoner while enjoying every mile of it. Their superhuman talent is matched by uncanny health and serenity, leaving the Tarahumara immune to the diseases and strife that plague modern existence. With the help of Caballo Blanco, a mysterious loner who lives among the tribe, the author was able not only to uncover the secrets of the Tarahumara but also to find his own inner ultra-athlete, as he trained for the challenge of a lifetime: a fifty-mile race through the heart of Tarahumara country pitting the tribe against an odd band of Americans, including a star ultramarathoner, a beautiful young surfer, and a barefoot wonder. With a sharp wit and wild exuberance, McDougall takes us from the high-tech science labs at Harvard to the sun-baked valleys and freezing peaks across North America, where ever-growing numbers of ultrarunners are pushing their bodies to the limit, and, finally, to the climactic race in the Copper Canyons. Born to Run is that rare book that will not only engage your mind but inspire your body when you realize that the secret to happiness is right at your feet, and that you, indeed all of us, were born to run. From the Hardcover edition. ...Show more
$25.00
NZD
Category: Sport
The definitive biography of Cristiano Ronaldo, named Football Book of the Year at the Cross Sports Book Awards 2016 Fully updated to include the 2017-18 season and Ronaldo's transfer to Juventus Cristiano Ronaldo is one of the greatest footballers of all time, a dream he pursued from the age of just t welve when he left his humble origins on Madeira behind. It wasn't long before he had the biggest clubs in Europe knocking on his door, but it was Manchester United who won the race for his signature. Under the tutelage of Sir Alex Ferguson, Ronaldo developed into the complete footballer and athlete, winning three league titles and a Champions League along the way. He then became the biggest galáctico of them all when he transferred to Real Madrid for a record-breaking fee. Unprecedented success in the Champions League and a record-equalling five Ballons d'Or followed, before his sensational move to Juventus in the summer of 2018. Guillem Balagué, respected football journalist and expert on the Spanish game, provides the definitive account of a twenty-first-century footballing icon. ...Show more