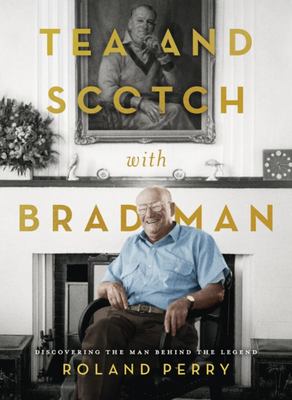 $45.00
NZD
Category: Sport | Reading Level: 3 Biography
Discovering the man behind the legend In 1995, journalist and author Roland Perry wrote to Sir Donald Bradman requesting an interview for a biography he was planning of the great cricketer. Surprisingly, the Don agreed. It was the start of a conversation that continued for years, during which the real B radman shone, not only as a great sportsman but musician, brilliant thinker and humourist with a fondness for tea and a Scotch or two. In Tea and Scotch with Bradman, Perry paints an intimate and revealing portrait of the man many regard as the greatest Australian cricketer of all time. ...Show more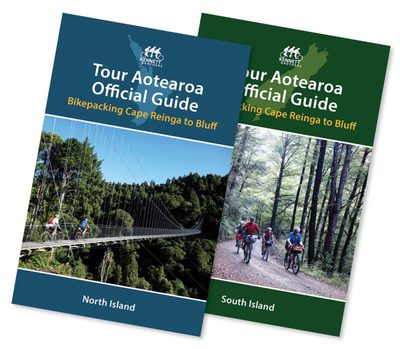 $20.00
NZD
Category: Cycling
Tour Aotearoa is a 300 km bike odyssey spanning the length of New Zealand. This two-volume set provides riders with step-by-step instructions, route maps, and insider tips on hoe to cycle from Cape Reinga down to Bluff.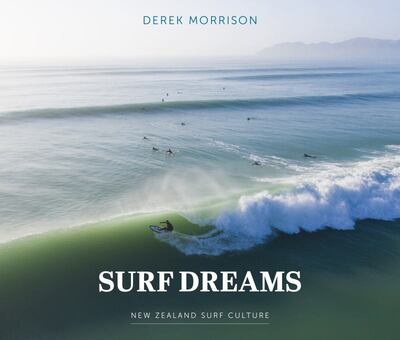 $50.00
NZD
Category: Sport
From Ahipara in the north to Riverton in the south - Derek Morrison has surfed and photographed the best spots up and down the country. In this spectacularly illustrated book, he presents 15 major surfing communities and those who live there and who live to surf (Ahipara, Tutukaka, Piha, Whangamata, Mt Maunganui, Raglan, Taranaki, Gisborne, Lyall Bay, Kaikoura, Westport, Greymouth, Sumner, Dunedin, Riverton). The characters, the competitions, the breaks, the communities, the dream lifestyles. A foreword by legendary surfer and surfboard designer and maker Roger Hall looks at surfing culture and its importance to Kiwis. ...Show more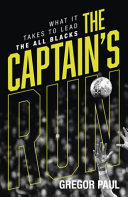 $40.00
NZD
Category: Sport | Reading Level: near fine
How the captains of the last 50 years have gone about leading the world's most successful rugby team. The job of All Blacks captain comes with a scrutiny that puts it alongside the prime minister in terms of profile and public expectation. It takes a strong, confident and assured personality to captain a team where failure is never tolerated. The Captain's Run is a behind the scenes journey into the world of All Blacks captaincy. It reveals how the great captains dealt with the pressure of the toughest job in world rugby, how they coped with failure, and what they would have done differently, if given their time again. ...Show more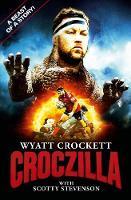 $40.00
NZD
Category: Sport
In the great traditions of New Zealand prop forwards, Wyatt Crockett's stellar professional rugby career has been defined by steely determination and quiet achievement. Now, for the first time, the most capped Super Rugby player of all time is ready to tell the story of his remarkable rugby journey. Cro ckett lifts the lid on the laughs, the lows, the highs and the hilarity of his time at the top of the game. He charts his rise through the ranks of some of the nation's most famous teams and gives us an inside account of the people who shaped him, and the stories that defined him. If you thought props were all grunts and grimaces, prepare to have your perceptions called into question with this rib-tickling read. The man they call `Croczilla' offers a monster of a story, from the frontline of the game. ...Show more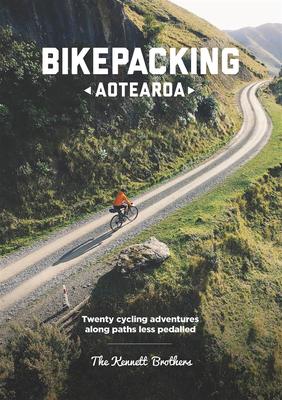 $30.00
NZD
Category: Cycling
Bikepacking Aotearoa is a guide to twenty cycling adventures around New Zealand. The trips range in length from two days to two weeks and explore the less travelled parts of this beautiful little country. New equipment and a change of mindset have opened up a whole new world of possibilities. Bike pack ing bags, strap directly on to the bike and allow you to travel fast and light, on off-road capable bikes. Get away from busy main roads. Take to the gravel backroads, cycle trails, and back-country tracks to really get away from it all and find the hidden gems that Aotearoa has to offer. For riders who are looking for adventures close to home and for bikepacking routes that can be completed in 2-3 days Bikepacking Aotearoa offers a choice of 20 exciting routes that explore some of the most scenic parts of the country. These routes are perfect as weekend getaways or as preparation for a bikepacking event. • Introductory chapters cover equipment choice, bike setup, training and preparation. • Includes detailed route descriptions, maps, elevation charts, essential service listings • Routes are graded by difficulty • Includes a list of Bikepacking events on offer around Aotearoa NZ Contents Introduction Choosing and fitting your bike Packing your bags Preparation On the road North Island 1. The Heart of the Octopus 2. Great Barrier Island 3. Coromandel Peninsula 4. Raglan to Te Awa Loop 5. Caves to Coast Loop 6. Geyserland Classic 7. Whanganui – Whangaehu Valley Loop 8. Mangatutu Mission 9. The Five Beaches 10. Remutaka Plus South Island 11. Marlborough Sounds Loop 12. Kahurangi 500 13. Tasman's Great Taste Trail Plus 14. Rainbow – Molesworth 15. Wilderness No.8 16. Le Banks Peninsula 17. Alps 2 Hakataramea Loop 18. Te Kouka Traverse 19. Nevis and the Old Man 20. The Ram Rock Other Rides Plus summaries of an extra 20 nearby trips – recommended by leading bikepackers. Bonus rides: * Tour Aotearoa: 3000 km the length of New Zealand * Kopiko Aotearoa: 1060 km cape to cape across the North Island ...Show more
$40.00
NZD
Category: Cars - General
Laurel and Hardy, Ant and Dec, Morecambe and Wise, Herbert and Hill. The history of entertainment is studded with brilliant comic duos. Johnny Herbert and Damon Hill between them competed in 261 Grand Prix amassing 25 wins, 49 podium finishes, one World Championship, 458 championship points, a Le Mans w in, two smashed ankles, a broken arm, wrist, leg, sixty ribs and two bruised egos.Having retired from racing, Johnny and Damon have become the one constant for passionate English F1 fans in a rapidly changing landscape.They have earned cult status as commentators and pundits, with viewers loving their unerring dedication to the sport's greatness. Drawing on a lifetime of sniffing petrol fumes, Lights Out, Full Throttle stands large over the landscape of Formula One and takes the temperature of the good, the bad and the ugly of the petrol-heads' paradise.Lights Out, Full Throttle takes F1 fans on a tour of the sport - from Monaco to Silverstone, Johnny's crowd-surfing and Bernie's burger bar, the genius of Adrian Newey and Colin Chapman, Martin Brundle's hush puppies, why Lewis Hamilton will never ever move to Ferrari (probably), getting the yips, money, safety, the future of the sport, and what it's like to have an out of body experience while driving a car in the pouring rain at 200mph.Whether you're a fan of Nigel, Niki, Kimi or Britney, pine for the glory days of Brabham, Williams, Jim Clark and Fangio, or believe that Lewis is one year away from retiring as the GOAT, Lights Out, Full Throttle is the oily rag for the petrol-head fan to inhale while waiting for the racers to line up on the grid. ...Show more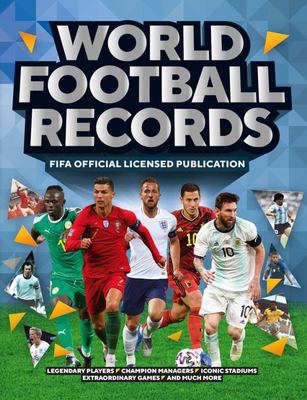 $40.00
NZD
Category: Sport
FIFA World Football Records, licensed by FIFA, world football's governing body, is back for its 12th edition with a stunning new design, but it remains filled with stories, stats and exciting images.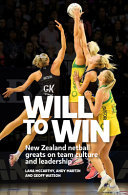 $40.00
NZD
Category: Sport
A fascinating deep-dive into the development of the Silver Ferns traditions, the evolution of team culture and the nuts-and-bolts of leadership at an elite sporting level. The 12 legendary players and coaches interviewed including Lois Muir, Leigh Gibbs, Sandra Edge, Bernice Mene, Ruth Aitken and Casey Kopua candidly discuss the highs and lows of their careers, and of the Silver Ferns, the effect of the intense rivalry with Australia, coping with gut-wrenching losses, and the resilience of players and coaches. For the first time the perspective of these key actors is the subject of serious analysis, and the book is a real insight into the psychology of a womens highperformance team. As such, it provides a practical guide for developing team culture and leadership for netball coaches at all levels. It also includes comments from Farah Palmer on women in sport and leadership, and a brief history of New Zealand netball, including the gains and losses as netball moved into a semi-professional era, and the struggles for sponsorship and for media recognition, despite it being New Zealands most popular team sport. ...Show more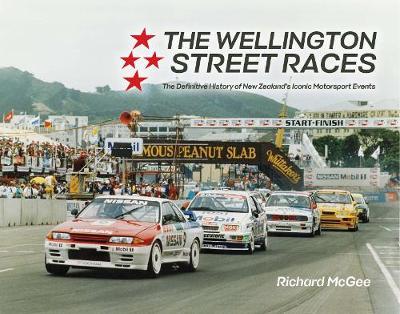 $50.00
NZD
Category: Cars - General
The Wellington Street Races ran on one of the most challenging and demanding circuits in the world. Between 1985 and 1996, the races brought some of the world's top teams and drivers to New Zealand. They also played a major role in the development of the Wellington waterfront as a public space. The race track ran through central Wellington streets and along the edge of the waterfront. The races were dramatic and attracted huge crowds. They also kickstarted Wellington becoming New Zealand's events Capital. Organised and run by a small group of passionate and professional sports marketers, the street races served as the blueprint for the first World Touring Car Championship – a unique series that saw events take place in 10 different countries in 1987. This is the first time that all of the stories about the creation – and the ultimate demise – of the Wellington Street Races have been brought together, along with photos and race information that all motorsport and sports fans will enjoy. ...Show more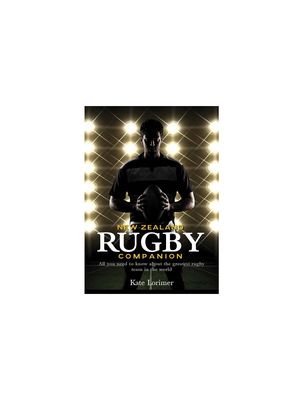 $35.00
NZD
Category: Sport
The New Zealand All Blacks are one of the most recognisable and formidable teams on the world sporting stage. They are the record setters, the keepers of tradition, and the icons of the game of Rugby Union. They have been the benchmark for skill and execution ever since the oval shaped ball first arrive d on New Zealand's shores, and are a team the rest of the world aspire to beat. They also hold the most victories of any Test nation, and the best win percentage overall, and can proudly stand shoulder to shoulder alongside some of the greatest sporting teams in the world of any code. Much has been written about the All Blacks and their legacy, but in this one book you get the full picture - the Tests, the players, the results and the history - recollecting those memorable moments and marvelling at the exploits of some of world-famous All Blacks. From the inaugural Rugby World Cup in 1987, when it was still an amateur game, through to their record-breaking exploits in 2016 at the height of professionalism, the All Blacks have enjoyed one of the highest levels of sporting success in the world. But the modern era is not the whole story. The New Zealand Rugby Companion fills in the essential gaps, provides the historic context and completes the total picture for all rugby lovers. Up to and including the 2019 season. ...Show more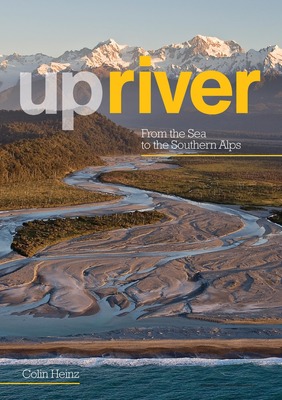 $50.00
NZD
Category: NZ - Guidebooks | Reading Level: near fine
Upriver will appeal to everyone who loves New Zealand's South Island/Te Waipounamu and wants to find out more about the formation of its diverse landscapes and the story of human settlement since the very first landings about eight centuries ago. It will also provide all the information needed by those wishing to retrace the author's footsteps, either in the easily accessible regions of the west or east coasts, or in the more challenging mountainous regions of the South Island/Te Waipounamu. An absorbing blend of trip descriptions laced with background notes about the meaning and significance of places that were encountered, it tells the story of the author's journeys to the principal sources of each of the 24 rivers that flow down to the sea from the Main Divide of the Southern Alps. Each of the 24 chapters in this book paints a full-length portrait of the water catchment areas of the 24 rivers that flow all the way down to the sea from the Main Divide of the Southern Alps/Kā Tiritiri o te Moana, including its highest peaks and lowest Main Divide passes. Those portraits fit together like the pieces of a jigsaw puzzle to form a comprehensive picture of this unique island. Safe backcountry trips require detailed knowledge of the terrain, situational awareness, teamwork, and contingency plans. The backcountry trips that are described in this book were spread over five decades, mainly in late summer-early autumn when weather conditions are usually more favourable. Only experienced, well-equipped parties should undertake them when they go further than river lowlands. ...Show more