$34.00
NZD
Category: Religions / Faith
Once the sacred guardian of New Zealand's native forests, the huia was a symbol of the land's unique beauty and spirituality. The rare bird's tragic extinction in the early 1900s represents a shot to the heart of Aotearoa and is a potent metaphor for a country's conflicted history. Using the story of th e untimely extinction of the huia, Jay Ruka offers a fresh perspective on the narrative of Aotearoa; a tale of two cultures, warring worldviews, and the things we lost in translation. Revisiting the early missionaries, the transformative message of the gospel and the cultural missteps of the Treaty of Waitangi, Huia Come Home invites us to reconnect with the unique story offered by the indigenous Maori lens. ...Show more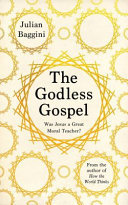 $33.00
NZD
Category: Religions / Faith
Do Jesus's teachings add up to a coherent moral system, still relevant today? From the Sunday Times bestselling author of How the World Thinks.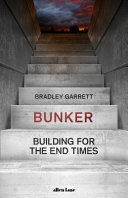 $48.00
NZD
Category: Philosophy
Today, the bunker has become the extreme expression of our greatest fears: from pandemics to climate change and nuclear war. And once you look, it doesn't take long to start seeing bunkers everywhere. In Bunker, acclaimed urban explorer and cultural geographer Bradley Garrett explores the global and rap idly growing movement of 'prepping' for social and environmental collapse, or 'Doomsday'. From the 'dread merchants' hustling safe spaces in the American mid-West to eco-fortresses in Thailand, from geoscrapers to armoured mobile bunkers, Bunker is a brilliant, original and never less than deeply disturbing story from the frontlines of the way we live now: an illuminating reflection on our age of disquiet and dread that brings it into new, sharp focus. The bunker, Garrett shows, is all around us: in malls, airports, gated communities, the vehicles we drive. Most of all, he shows, it's in our minds. ...Show more
$40.00
NZD
Category: Religions / Faith
This book is about ghosts and gods and flying saucers and certainty in the absence of knowledge. From award-winning author Sarah Krasnostein comes an exploration of the power of belief. Weaving together the stories of six extraordinary ordinary people, The Believer looks at the stories we tell ourselve s to deal with the distance between the world as it is, and the world as we'd like it to be. How they can stunt us – or save us. Some of the people you will meet believe in things most people don't. Ghosts. UFOs. Heaven and the Devil. The literal creation of the universe in six days. Others believe in things most people would like to. Dying with autonomy. Facing one's own transgressions with an open heart. In this intensely personal and gorgeously written new book Krasnostein talks with her characteristic compassion and empathy to these believers – and finds out what happens when their beliefs crash into her own. ...Show more
$27.00
NZD
Category: Religions / Faith | Reading Level: 4 Non Fiction
Known as the 'four horsemen' of New Atheism, these four big thinkers of the twenty-first century met only once. Their electrifying examination of ideas on this remarkable occasion was intense and wide-ranging. Everything that was said as they agreed and disagreed with one another, interrogated ideas an d exchanged insights - about religion and atheism, science and sense - speaks with urgency to our present age. Questions they asked of each other included- 'Is it ever possible to win a war of ideas? Is spirituality the preserve of the religious? Are there any truths you would rather not know? Would you want to see the end of faith? The dialogue was recorded, and is now transcribed and presented here with new introductions from the surviving three horsemen. With a sparkling introduction from Stephen Fry, it makes essential reading for all their admirers and for anyone interested in exploring the tensions between faith and reason. ...Show more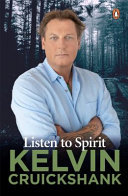 $38.00
NZD
Category: Religions / Faith
Kelvin Cruickshank, bestselling psychic medium, shares incredible stories from his lifelong work listening to spirit. This all-new book draws on his most recent work, including how he has helped to solve high profile missing persons cases and murders, both in his native New Zealand and in the USA. Some of these stories are shocking, some heartbreaking, some uplifting - but all are inspiring and full of Kelvin's wisdom and guidance to help the living. ...Show more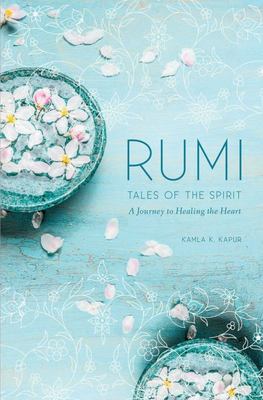 $29.00
NZD
Category: Religions / Faith
Retold in award-winning writer Kamla K. Kapur's elegant, flowing language, Rumi's tales of wisdom and humanity are given fresh life in this modern masterpiece. Rumi: Tales of the Spirit is a sweet, comforting, and at times, fiery guide to nourishing the spirit. In a hopeful but pragmatic tone, timeless storyteller Rumi and award-winning author and playwright Kamla Kapur guide us through the trials of life and teach us to embrace suffering, to pray even when it feels hopeless, and ultimately, to surrender to the cosmic will. In twelve fresh and powerful tales of wisdom, we learn to trust in ourselves and in the universe, experience joy in good times and bad, and find the strength to persevere through life's struggles.   Kapur has been studying Rumi for twenty years. Through her detailed analysis of his life and work and her own understanding of the human condition and the present-day literary scene, Kapur brings new life to these centuries-old stories while staying true to their roots in Rumi's time and place. These retellings convey Rumi's deep insight on the human condition and bring to light the vast and subtle meanings of his stories that are often lost in translation. Through this work, we see that people around the world and across time have always been connected by the hopes, dreams, and inner struggles that make up the human experience.   Personal, poignant, and woven with fierce passion for life and the divine, Rumi: Tales of the Spirit will leave you with heart-wrenching gratitude for life's trials and gifts. ...Show more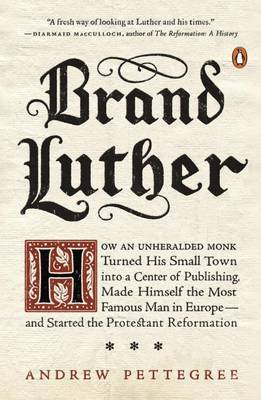 $35.00
NZD
Category: Religions / Faith
In Brand Luther, historian Andrew Pettegree illustrates Martin Luther's great gifts not simply as a theologian, but as a communicator, indeed, as the world's first mass-media figure; its first brand. Publishing in advance of the Reformation's 500th anniversary, Brand Luther fuses the history of religion , printing and capitalism into one enthralling story, revolutionising our understanding of one of the pivotal figures and eras in all of human history. ...Show more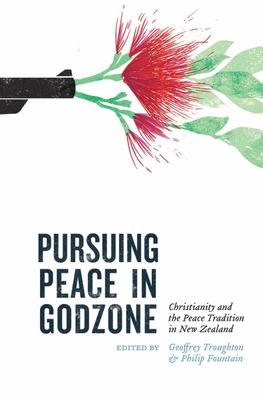 $40.00
NZD
Category: Religions / Faith | Reading Level: near fine
This follow-up to Saints and Stirrers brings the history of the Christian-inspired peace movement up to the present. Quaker pacifism, nuclear testing in the Pacific, Maori land alienation and cultural dispossession, apartheid in South Africa, protests at Waihopai and changing attitudes to Anzac Day are some of the topics that are of intense contemporary interest. ...Show more
$33.00
NZD
Category: Religions / Faith
Crack the codes to success in money, love, home, and career by unlocking the secrets of the numbers in your daily life. Numbers are everywhere in our everyday lives--our addresses, bank accounts, birthdays, anniversaries. Even the letters in your name reduce to a numerical formula. These series of numb ers all contain codes as to where you can find fortune and cycles of opportunity in your career, home, relationships, and life events. You can even use numbers to determine your soul's purpose. The Numerology Handbook enables you to quickly decipher numerical codes and patterns to forecast outcomes and take advantage of opportunities. Once you understand the significance of numbers, you'll be able to select the most opportune dates and corresponding numerical formulas when buying a home, launching a business, or planning an important event. This fascinating and portable guide helps you learn what messages the numbers in your life hold. The Numerology Handbook is the codex to break the codes. ...Show more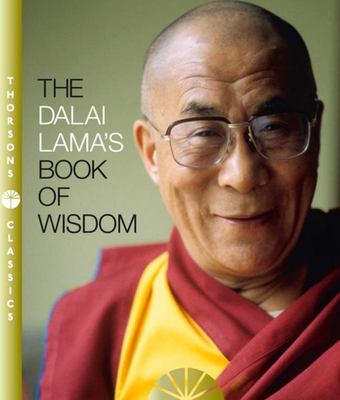 $14.00
NZD
Category: Religions / Faith | Series: G - Reference, Information and Interdisciplinary Subjects Ser.
"THE DALAI LAMA, revered spiritual leader of Tibetan Buddhism, has captured the attention and admiration of the world. Now this extraordinary volume gives us access to the universal wisdom expressed in his teachings. With magnificent simplicity, the Dalai Lama offers his perspectives on such enduring th emes as peace, love, religion, justice, brotherhood and human rights, as well as the social issues of poverty, cultural discrimintaion and environmental destruction. He shows us hwo to be more compassionate towards each other and how to live harmoniously within our natural world. THE DALAI LAMA'S BOOK OF WISDOM provides a powerful philosophy for our troubled times and reveals a clear path to spiritual growth and enlightenment. Profoundly expressed and deeply felt, the words of the Dalai Lama convey an illuminating message of love as well as a clarion call for freedom. This inspirational collection offers encouragement for anyone seeking a more peaceful and liberating way of life." ...Show more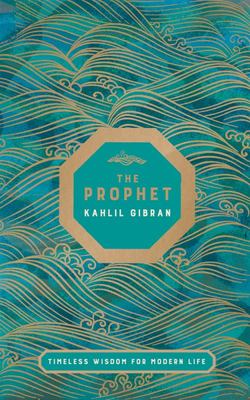 $23.00
NZD
Category: Religions / Faith
Kahlil Gibran's best-known work, The Prophet, is a book of 26 poetic essays written in English. Kahlil Gibran took more than 11 years to formulate and perfect this book. The Prophet represents the height of Gibran's literary career as he came to be noted as 'the bard of Washington Street'. The twelve il lustrations in this volume are drawn by the author himself. Original Illustrations Matte Cover  8.5x11'' Large Print ...Show more