$40.00
NZD
Category: True Crime
In February 1991, Robert Maxwell made a triumphant entrance into Manhattan harbour on board his yacht, the Lady Ghislaine. He had come to complete his purchase of the ailing New York Daily News. Crowds lined the quayside to watch his arrival. Taxi drivers stopped their cabs to shake his hand, children a sked for his autograph and when Maxwell went to dine in the most fashionable Chinese restaurant in Manhattan, all the diners gave him a standing ovation. Ten months later, he disappeared off the same yacht and was found dead in the water. Within a few days, Maxwell was being reviled as the embodiment of greed and unscrupulousness. No one had ever fallen so far and so quickly. What went so wrong? How did a man who had once laid such store on the importance of ethics and good behaviour become reduced to a bloated, amoral wreck? ...Show more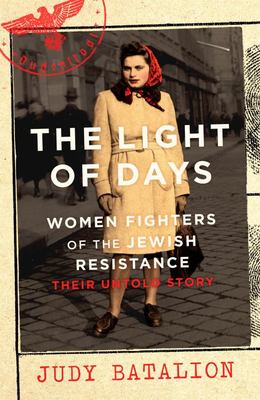 $38.00
NZD
Category: History
Judy Batalion, the granddaughter of Holocaust survivors, discovered an extraordinary story of women who fought the Nazis. The "ghetto girls" paid off Gestapo guards, hid revolvers in loaves of bread and jars of marmalade, helped build systems of underground bunkers. They flirted with Nazis, bought them off with wine, whiskey and home cooking, and shot and killed them. They helped the sick and taught the kids, they bombed German train lines and blew up Vilna's water supply. There has been no book in the English language that brings together the incredible and integral stories of Jewish female resistance fighters. A propulsive narrative history, DAUGHTERS OF THE RESISTANCE will at last tell the true story of these incredible women. It follows a group of intimately bound resistance fighters in the harrowing year of 1943 as they prepare for insurgence and find themselves in ever graver danger. At its center is Renieh Kukelkohn, a smuggler and messenger from a small city in Poland who scurried by foot and by train across her war torn country at constant risk of death in service of defeating Hitler. The result is an unforgettable story about feminism, female friendship and revolt. ...Show more
$40.00
NZD
Category: Psychology / Self Help
The surprisingly dramatic role of nutrition in our mental health, and how diet and micronutrients can be used to help treat and prevent anxiety, depression, ADHD and other mental health disorders.'The Better Brain is the first book that will tell you both how and why nutrients can be used to treat menta l-health issues. We are scientists who've uncovered that many symptoms of anxiety, depression, ADHD, PTSD and more are caused by suboptimal nutrition. We've been doing research and clinical studies on this crucial topic for decades, yet we have never published our findings for a general audience before. Following our lectures and Julia's TEDx Talk, we get asked questions all the time about our findings and why nutrients are so important for our brains. People want to know more. They're desperate for answers. This is our solution.' Leading scientists Bonnie Kaplan and Julia Rucklidge have dedicated their careers to researching the role that diet and nutrition play in our mental health. Together they have published several hundred peer-reviewed studies - those from the last two decades reveal the healing power of nutrients and the surprising role they play in brain health. In this paradigm-shifting book, Kaplan and Rucklidge share their groundbreaking research for the first time and explain how to feed your brain to stabilise your mood, stave off depression and make yourself more resilient to daily stress. The Better Brain also reveals the hidden causes of the rising rates of depression, from the nutrients in our soil to our reliance on processed food. It explains why a diet rich in fresh fruits, vegetables, pulses, fish and olive oil is healthiest for your brain, and why some people benefit from supplementary minerals and vitamins added to such a diet. Complete with a nutritional plan and thirty delicious, mood-boosting recipes, this book will be a complete guide to a healthier, happier brain. ...Show more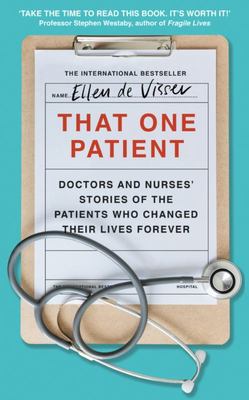 $33.00
NZD
Category: Biography / Memoir
THE INTERNATIONAL BEST SELLER For every doctor there is that one patient, whose story touches them in a way they didn't expect, changing their entire outlook on life. This inspiring and deeply moving book is the story of those patients. Every weekend, in Holland's most popular newspaper, de Volkskrant , renowned science-journalist Ellen de Visser asks a different medical professional to tell her about 'that one patient'; the patient who changed everything for them. Every day, in every country, thousands of patients share their stories with their doctors: stories they may never have told anyone else; stories that are heartbreaking, sometimes funny, and - just occasionally - unforgettable. To be able to do their job to the best of their abilities, medical experts use their 'professional empathy': they sympathize with their patients but try to keep themselves at a distance. But there is always that one patient who, for whatever reason, bridges this distance and often unwittingly, has a lasting impact on their doctor's life. There's the dying patient whose decision to donate their organs would save the lives of five different people, bringing incredible comfort to the family they left behind. Or the little girl who showed clear evidence of having been beaten by an adult, but who remained too loyal to her step-father to say a word. There's the little boy, diagnosed with life-threatening malaria in a Sudanese refugee camp, whose astonishing survival against the odds still inspires their doctor each time they stand by the bed of a child who looks unlikely to make it. And there's the cancer patient whose love of cycling and unflagging optimism inspired his oncologist in ways he could never have imagined. That One Patient is brimming with intimate stories of connection and of the unanticipated ways we can affect one other's lives. All of them remind us of just how extraordinary humans can be, and of our incredible capacity for bravery, strength and humour. ...Show more
$38.00
NZD
Category: NZ - Biography
Brave, explosive, and thought-provoking, this is a powerful memoir. 'It's material, make a story out of it,' was the mantra Charlotte Grimshaw grew up with in her literary family. But when her life suddenly turned upside-down, she needed to re-examine the reality of that material. The more she delved i nto her memories, the more the real characters in her life seemed to object. So what was the truth of 'a whole life lived in fiction'? This is a vivid account of a New Zealand upbringing, where rebellion was encouraged, where trouble and tragedy lay ahead. It looks beyond the public face to the 'messy reality of family life - and much more'. ...Show more
$33.00
NZD
Category: True Crime
From the author of El Narco, a searing investigation into the enormous black market for firearms, essential to cartels and gangs in the drug trade and contributing to the epidemic of mass shootings. The gun control debate is revived with every mass shooting. But far more people die from gun deaths on th e street corners of inner city America and across the border as Mexico's powerful cartels battle to control the drug trade. Guns and drugs aren't often connected in our heated discussions of gun control but they should be. In Ioan Grillo's groundbreaking new work of investigative journalism, he shows us this connection by following the market for guns in the Americas and how it has made the continent the most murderous on earth. Grillo travels to gun manufacturers, strolls the aisles of gun shows and gun shops, talks to FBI agents who have infiltrated biker gangs, hangs out on Baltimore street corners, and visits the ATF gun tracing center in Virginia. Along the way, he details the many ways that legal guns can cross over into the black market and into the hands of criminals, fueling violence here and south of the border. Simple legislative measures would help close these loopholes, but America's powerful gun lobby is uncompromising in its defense of the hallowed Second Amendment. Perhaps, however, if guns were seen not as symbols of freedom, but as key accessories in our epidemics of addiction, the conversation would shift. Blood Gun Money is that conversation shifter. ...Show more
$38.00
NZD
Category: Biography / Memoir
A collection of funny personal essays from one of the writers of Superbad and Pineapple Express and one of the producers of The Disaster Artist, Neighbors, and The Boys. (All of these words have been added to help this book show up in people's searches using the wonders of algorithmic technology. Thanks for bearing with us!) Hi! I'm Seth! I was asked to describe my book, Yearbook, for the inside flap (which is a gross phrase) and for websites and shit like that, so... here it goes!!! Yearbook is a collection of true stories that I desperately hope are just funny at worst, and life-changingly amazing at best. (I understand that it's likely the former, which is a fancy "book" way of saying "the first one.") I talk about my grandparents, doing stand-up comedy as a teenager, bar mitzvahs, and Jewish summer camp, and tell way more stories about doing drugs than my mother would like. I also talk about some of my adventures in Los Angeles, and surely say things about other famous people that will create a wildly awkward conversation for me at a party one day. I hope you enjoy the book should you buy it, and if you don't enjoy it, I'm sorry. If you ever see me on the street and explain the situation, I'll do my best to make it up to you.   ...Show more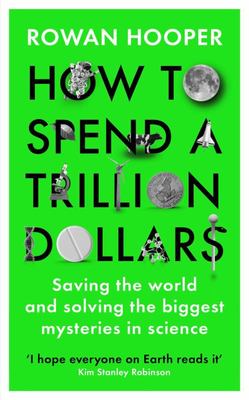 $33.00
NZD
Category: Environment
A compelling thought experiment that will lead to hours of fruitful debate.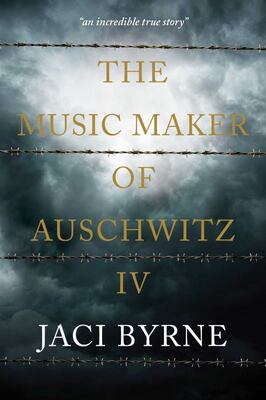 $35.00
NZD
Category: History
The inspirational true story of an Allied POW appointed Kapellmeister to the Nazis in Auschwitz. When called up to fight in yet another World War, Drum Major Jackson promised his beloved wife Mabel that he would return to lead his band and play for her once more.  In May 1940, he was captured at Dunkir k and interned in several German forced labour camps throughout Poland. Two years later he was transferred to Auschwitz IV, part of the notorious concentration camp complex where it is not widely known held Allied POWs.  When his captors appointed Jackson their 'Kapellmeister' (man in charge of music), he seized the opportunity to provide entertainment for his fellow prisoners at rehearsals, and cover for escapees during concerts.  Finally liberated in May 1945, malnourished and gravely ill, Jackson carried his secret war diary--an incredible exposé on five years of life and death in Nazi concentration camps.  THE MUSIC MAKER OF AUSCHWITZ IV, based on Jackson's diary, is written by his granddaughter. It is a thrilling testament to the resilience one man found in the darkest of times through his two greatest loves--music and the woman who waited for him.  ...Show more
$33.00
NZD
Category: Travel - Narratives
Anthony Bourdain saw more of the world than nearly anyone. His travels took him from the hidden pockets of his hometown of New York to a tribal longhouse in Borneo, from cosmopolitan Buenos Aires, Paris, and Shanghai to Tanzania's utter beauty and the stunning desert solitude of Oman's Empty Quarter - a nd many places beyond. In World Travel, a life of experience is collected into an entertaining, practical, fun and frank travel guide that gives readers an introduction to some of his favorite places - in his own words. Featuring essential advice on how to get there, what to eat, where to stay and, in some cases, what to avoid, World Travel provides essential context that will help readers further appreciate the reasons why Bourdain found a place enchanting and memorable. Supplementing Bourdain's words are a handful of essays by friends, colleagues, and family that tell even deeper stories about a place, including sardonic accounts of traveling with Bourdain by his brother, Chris; a guide to Chicago's best cheap eats by legendary music producer Steve Albini, and more. Additionally, each chapter includes sly, witty illustrations by cartoonist Tony Millionaire. For veteran travelers, armchair enthusiasts, and those in between, World Travel offers a chance to experience the world like Anthony Bourdain.   ...Show more
$40.00
NZD
Category: Politics
The highly-anticipated portrait of three generations of the Sackler family, by the prize-winning, bestselling author of Say Nothing. The Sackler name adorns the walls of many storied institutions - Harvard; the Metropolitan Museum of Art; Oxford; the Louvre. They are one of the richest families in the w orld, known for their lavish donations in the arts and the sciences. The source of the family fortune was vague, however, until it emerged that the Sacklers were responsible for making and marketing Oxycontin, a blockbuster painkiller that was a catalyst for the opioid crisis-an international epidemic of drug addiction which has killed nearly half a million people. In this masterpiece of narrative reporting and writing, Patrick Radden Keefe exhaustively documents the jaw-dropping and ferociously compelling reality. Empire of Pain is the story of a dynasty: a parable of 21st century greed. ...Show more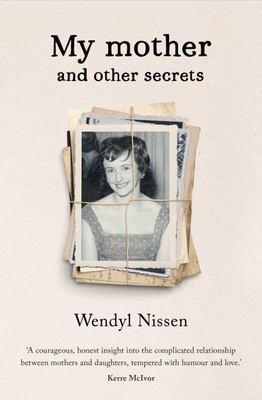 $37.00
NZD
Category: NZ - Biography
Uncovering old family secrets leads Wendyl Nissen to a better understanding of her mother.