$35.00
NZD
Category: Biography / Memoir
Pip and Shannon dreamed of living the good life. They wanted to slow down, grow their own food, and spend more time with the people they love. But jobs and responsibilities got in the way: their chooks died, their fruit rotted, and Pip ended up depressed and in therapy. So they did the only reasonable t hing - they quit their jobs, pulled the children out of school and went searching for la dolce vita in Italy.One Italian Summer is a warm, funny and often poignant story of a family's search for a better way of living in the homes and on the farms of strangers. Pip sleeps in a woodshed, feasts under a Tuscan sun, works like a tractor in Calabria and, eventually, finds her dream - though it's not at all the one she expected.   ...Show more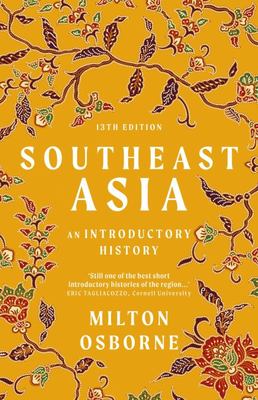 $33.00
NZD
Category: History
A lively and easy-to-read guide to Southeast Asian history written by one of the world's pre-eminent historians of the area.
$38.00
NZD
Category: NZ - Biography
Brave, explosive, and thought-provoking, this is a powerful memoir. 'It's material, make a story out of it,' was the mantra Charlotte Grimshaw grew up with in her literary family. But when her life suddenly turned upside-down, she needed to re-examine the reality of that material. The more she delved i nto her memories, the more the real characters in her life seemed to object. So what was the truth of 'a whole life lived in fiction'? This is a vivid account of a New Zealand upbringing, where rebellion was encouraged, where trouble and tragedy lay ahead. It looks beyond the public face to the 'messy reality of family life - and much more'. ...Show more
$40.00
NZD
Category: Religions / Faith
This book is about ghosts and gods and flying saucers and certainty in the absence of knowledge. From award-winning author Sarah Krasnostein comes an exploration of the power of belief. Weaving together the stories of six extraordinary ordinary people, The Believer looks at the stories we tell ourselve s to deal with the distance between the world as it is, and the world as we'd like it to be. How they can stunt us – or save us. Some of the people you will meet believe in things most people don't. Ghosts. UFOs. Heaven and the Devil. The literal creation of the universe in six days. Others believe in things most people would like to. Dying with autonomy. Facing one's own transgressions with an open heart. In this intensely personal and gorgeously written new book Krasnostein talks with her characteristic compassion and empathy to these believers – and finds out what happens when their beliefs crash into her own. ...Show more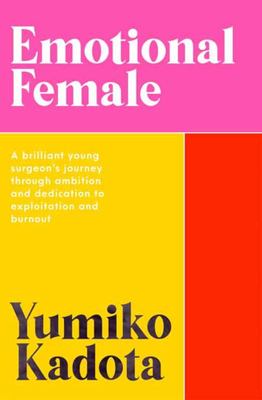 $40.00
NZD
Category: Biography / Memoir
A passionate account of the toxic culture of bullying and overwork that junior doctors can experience in the workplace as part of their training. Yumiko Kadota was every Asian parent's dream: model student, top of her class in medical school and on track to becoming a surgeon. A self-confessed workah olic, she regularly put 'knife before life', knowing it was all going to be worth it because it would lead to her longed-for career. But if the punishing hours in surgery weren't hard enough, she also faced challenges as a young female surgeon navigating a male-dominated specialty. She was regularly left to carry out complex procedures without senior surgeons' oversight; she was called all sorts of things, from 'emotional' to 'too confident'; and she was expected to work a relentless on-call roster – sometimes seventy hours a week or more – to prove herself. Eventually it was too much and Yumiko quit. Emotional Female is her account of what it was like to train in the Australian public hospital system, and what made her walk away. Yumiko Kadota is a voice for her generation when it comes to burnout and finding the resilience to rebuild after suffering a physical, emotional and existential breakdown. This is a brave, honest and unflinching work from a major new talent. ...Show more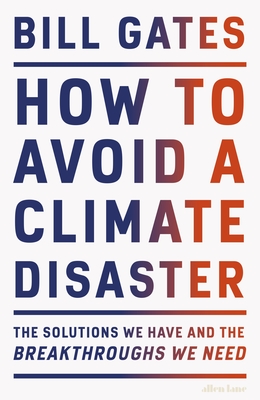 $48.00
NZD
Category: Environment
Bill Gates shares what he's learned in more than a decade of studying climate change and investing in innovations to address the problems, and sets out a vision for how the world can build the tools it needs to get to zero greenhouse gas emissions.   Bill Gates explains why he cares so deeply about cli mate change and what makes him optimistic that the world can prevent the worst impacts of the climate crisis. Gates says, "we can work on a local, national, and global level to build the technologies, businesses, and industries to avoid the worst impacts of climate change." His interest in climate change is a natural outgrowth of the efforts by his foundation to reduce poverty and disease. Climate change, according to Gates, will have the biggest impact on the people who have done the least to cause it. As a technologist, he has seen first-hand how innovation can change the world. By investing in research, inventing new technologies, and by deploying them quickly at large scale, Gates believes climate change can be addressed in meaningful ways. According to Gates, "to prevent the worst effects of climate change, we have to get to net-zero emissions of greenhouse gases. This problem is urgent, and the debate is complex, but I believe we can come together to invent new carbon-zero technologies, deploy the ones we have, and ultimately avoid a climate catastrophe." ...Show more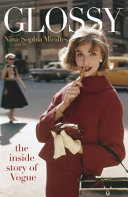 $38.00
NZD
Category: Biography / Memoir
Glossy is a story of more than a magazine. It is a story of passion and power, dizzying fortune and out-of-this-world fashion, of ingenuity and opportunism, frivolity and malice. This is the definitive story of Vogue. Vogue magazine started, like so many great things do, in the spare room of someone's house. But unlike other such makeshift projects that flare up then fizzle away, Vogue burnt itself onto our cultural consciousness. Today, 125 years later, Vogue spans 22 countries, has an international print readership upwards of 12 million and nets over 67 million monthly online users. Uncontested market leader for a century, it is one of the most recognisable brands in the world and a multi-million dollar money-making machine. It is not just a fashion magazine, it is the establishment. But what - and more importantly who - made Vogue such an enduring success? Glossy will answer this question and more by tracing the previously untold history of the magazine, from its inception as a New York gossip rag, to the sleek, corporate behemoth we know now. This will be a biography of Vogue in every sense of the word, taking the reader through three centuries, two world wars, plunging failures and blinding successes, as it charts the story of the magazine and those who ran it. ...Show more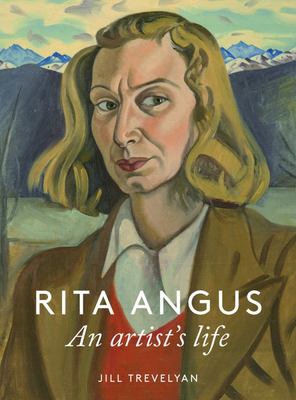 $60.00
NZD
Category: Art - History and biography
Jill Trevelyan won the Non Fiction Award at the Montana New Zealand Book Awards in 2009 for this magnificent biography of one of New Zealands leading 20th century artists. Now back in print, this revised edition brings the book up to date with new assessments of Angus and in the context of the big Royal Academy show that opens in London in November 2020. Rita Angus was a pioneer of modern painting during the 1930s and 1940s. More than 100 years after her birth, works such as Rutu (1951), Central Otago (1940), and Portrait of Betty Curnow (19411942) are national icons. While Angus is perhaps New Zealands best-loved painter, the story of her life remained little known and poorly understood before this acclaimed and revelatory book. Jill Trevelyan traces Anguss life, from her childhood in Napier and Palmerston North to her death in Wellington in 1970. Drawing on a wealth of archives and letters, she brings to life Rita Angus the person: highly articulate and full of zest, intellectually curious and forthright in her attitudes and emotions, powerfully committed to her pacifist and feminist beliefs and dedicated, above all, to life as an artist. Rita Angus: An Artists Life is generously illustrated with more than 150 artworks and private photographs to bring Angus her private struggles and public reputation and her greatest legacy, her art to complex, colourful life. ...Show more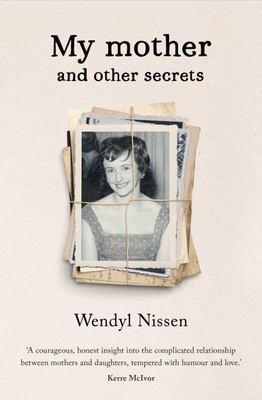 $37.00
NZD
Category: NZ - Biography
Uncovering old family secrets leads Wendyl Nissen to a better understanding of her mother.
$33.00
NZD
Category: Biography / Memoir
The very funny true story of three children recruited by their parents to work for ASIO in the 1950s.   Hilarious, moving and brilliantly told' - Susan Johnson'It reads like the very best of spy thrillers.' - Matthew Condon'An intimate and compelling look at an ordinary family who happen to be ASIO age nts.' - Kristina OlssonGrowing up in the 1950s, the three Doherty children were trained by their parents to memorise car number plates, to spot unusual behaviour on the street and, most important of all, to avoid drawing attention to themselves.The children became unwitting foot soldiers in Australia's battle against Soviet infiltration in the Cold War. They attended political rallies, stood watch on houses owned by communist sympathisers, and insinuated themselves into the UFO Society. In 1956 the Doherty family went on a beach holiday with Vladimir and Evdokia Petrov, the famous Soviet defectors, who were hiding from Soviet assassins.Dudley and Joan Doherty swore their children to secrecy, and for decades, they didn't even discuss among themselves the work they did for ASIO.With My Little Eye is a poignant and very funny account of a peculiar childhood in 1950s suburban Australia ...Show more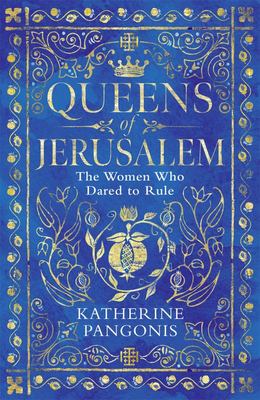 $38.00
NZD
Category: History
Debut by an exciting young narrative historian - a revisionist history of Medieval Palestine In 1187 Saladin's armies besieged the holy city of Jerusalem. He had previously annihilated Jerusalem's army at the battle of Hattin, and behind the city's high walls a last-ditch defence was being led by an un likely trio - including Sibylla, Queen of Jerusalem. They could not resist Saladin, but, if they were lucky, they could negotiate terms that would save the lives of the city's inhabitants. Queen Sibylla was the last of a line of formidable female rulers in the Crusader States of Outremer. Yet for all the many books written about the Crusades, one aspect is conspicuously absent: the stories of women. Queens and princesses tend to be presented as passive transmitters of land and royal blood. In reality, women ruled, conducted diplomatic negotiations, made military decisions, forged alliances, rebelled, and undertook architectural projects. Sibylla's grandmother Queen Melisende was the first queen to seize real political agency in Jerusalem and rule in her own right. She outmanoeuvred both her husband and son to seize real power in her kingdom, and was a force to be reckoned with in the politics of the medieval Middle East. The lives of her Armenian mother, her three sisters, and their daughters and granddaughters were no less intriguing. The lives of this trailblazing dynasty of royal women, and the crusading Queen Eleanor of Aquitaine, are the focus of Katherine Pangonis's debut book. In QUEENS OF JERUSALEM she explores the role women played in the governing of the Middle East during periods of intense instability, and how they persevered to rule and seize greater power for themselves when the opportunity presented itself. ...Show more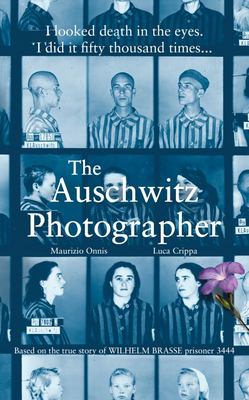 $40.00
NZD
Category: Biography / Memoir
'I looked death in the eyes. I did it fifty thousand times...' Wilhelm Brasse When Germany invaded Wilhelm Brasse's native Poland in 1939, he was asked to swear allegiance to Hitler and join the Wehrmacht. He refused. He was deported to Auschwitz concentration camp as political prisoner number 3444. A trained portrait photographer, he was ordered by the SS to record the inner workings of the camp. He began by taking identification photographs of the prisoners as they entered the camp, went on to capture the criminal medical experiments of Josef Mengele, and also recorded executions. Between 1940 and 1945, Brasse took around 50,000 photographs of the horror around him. He took them because he had no choice. Eventually, Brasse's conscience wouldn't allow him to hide behind his camera. First he risked his life by joining the camp's Resistance movement, faking documents for prisoners, trying to smuggle images to the outside world to reveal what was happening. Then, when Soviet troops finally advanced on the camp to liberate it, Brasse refused SS orders to destroy his photographs. 'Because the world must know,' he said. For readers of The Librarian of Auschwitz and The Boy Who Followed His Father into Auschwitz, this extraordinary true story of horror, hope and courage lies at the very heart of the Holocaust. 'Brasse has left us with a powerful legacy in images. Because of them we can see the victims of the Holocaust as human and not statistics.' Fergal Keane   ...Show more