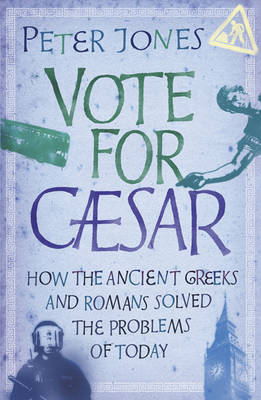 $26.00
NZD
Category: Politics
The expansion of the congestion charge zone, prices going up on the Underground, bendy buses - all ideas brought about to try to make the traffic situation in our capital city run more smoothly. Surely there must be a better way? In fact there is. In Roman times, when the streets were even more crowd ed, Caesar decreed that all vehicles (except those involved in building work) were banned from the City, while Nero took advantage of a major fire to broaden the streets to improve access. Whatever the problem, from the leader whose deputy wants to replace him to the question of how to make democracy really work, you can guarantee that our Classical forebears faced the same situation and came up with some far more effective solutions than our current politicians. In this enthralling, informative and hugely entertaining book, Peter Jones, one of the UK's leading Classicists, highlights just how much we have to learn from the past and how things really were once so much better. ...Show more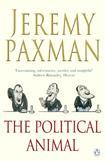 $32.95
NZD
Category: Politics
What makes politicians tick? This is the question Jeremy Paxman seeks to answer in this rigorous and highly entertaining dissection of the species of men and women who seek to govern us. Covering the full political spectrum and interviewing the great and the not-so good, Paxman delves deeply into the mi nds of politicians past and present to provide us with a thorough analysis of what they want, why they do it, what they believe in (apart from themselves) and what they really get out of it. ...Show more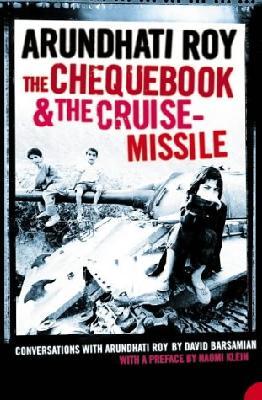 $25.00
NZD
Category: Politics
As a novelist, Arundhati Roy is known for her lush language and intricate structure. As a political essayist, her prose is searching and fierce. All of these qualities shine through in the interviews collected by David Barsamian for The Chequebook & the Cruise Missile, recorded between 2001 and 2003 . Whether discussing her childhood or the problems of translation in a multilingual society, Roy and Barsamian, the producer and host of Alternative Radio, engage in a lively and accessible manner. Speaking candidly and casually, Roy describes her participation in a demonstration against the Indian dam program as 'absolutely fantastic'. She jokes that her Supreme Court charge for 'corrupting public morality' - in the case of her novel The God of Small Things - should have been changed to 'further corrupting public morality'. She calls on her training as an architect to explain what she means by the 'physics of power'. Like a house of cards, she argues that 'unfettered power.cannot go berserk like this and expect to hold it all together.' Roy has been acclaimed for her courage (Salman Rushdie) and her eloquence (Kirkus Reviews), and her writing has been described as 'a banquet for the senses' (Newsweek). She has found a readership among fiction enthusiasts and political activists. The Chequebook and the Cruise Missile captures Roy speaking one-on-one to her audience, revealing her intense and wide-ranging intellect, her very personal voice, and her opinion on momentous political events. ...Show more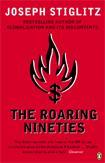 $32.95
NZD
Category: Politics
Why we're paying the price for the greediest decade in history His previous book revealed the shocking truth about globalization. Now, Joseph Stiglitz blows the whistle on the devastation wrought by the free market mantra in the nineties ? and shows how Bush is ignoring the lessons from what happened . This is the explosive story of how capitalism US-style got its comeuppance: how excessive deregulation, government pandering to big business and exorbitant CEO salaries all fed the bubble that burst so dramatically amid corporate scandal and anti-globalization protest. As Chief Economic Advisor to the President at the time, Stiglitz exposes the inside story of what went wrong, but also reveals how Bush?s administration is now making things worse ? much worse ? for the economy, the US and the rest of the world. Stiglitz takes us one step further, showing how a more balanced approach to the market and government can lead not only to a better economy, but a better society. ...Show more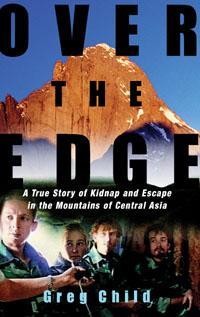 $26.95
NZD
Category: Politics
The climber scrambles up the cliff, grabs the rifle slung over their captor's back, and pulls. Falling, the guerilla arcs through the circle of the moon, pedalling air. Before dawn on August 12 2000, four young rock climbers were sleeping in their portaledges high on the formidable Yellow Wall, in th e remote mountains of Kyrgyzstan in Central Asia. The first shots hit the wall at 6.15 a.m; by daybreak, they would be kidnapped by fanatical militants of the Islamic Movement for Uzbekistan (IMU), which is linked to Osama Bin Laden ...Show more
$39.99
NZD
Category: Politics
Based upon "Distant Voices", this work gathers together essays on a range of subjects including Burma, Fleet Street, East Timor, Vietnam, the media and UK politics.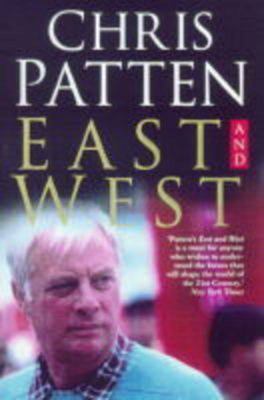 $29.99
NZD
Category: Politics
In June of 1997, over a century and a half of British rule in Hong Kong came to an end. Chris Patten writes about his experiences as the last governor of the colony of Hong Kong. He explains why he adopted the stance that he did, and how he fought his battles.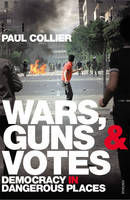 $33.00
NZD
Category: Politics
The world is in a mess. For more than a billion people, everyday life is played out against the backdrop of civil wars, military coups and failing economies. For them, the peaceful democracy taken for granted in the West seems an impossible pipe-dream. But solutions do exist - it is up to us to achieve them. Award-winning academic Paul Collier's vision for the future of the developing world is eye-opening, provocative and refreshingly unequivocal. Review: It is always a pleasure to discover Paul Collier's latest thoughts...always illuminating and grounded in rigorous social science...it's gripping stuff Literary Review Collier knows Africa intimately... It is hard to be unmoved by his anger about the world's blindness to realities, and his passion to do things better Sunday Times ...Show more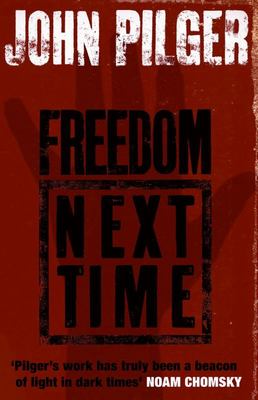 $35.00
NZD
Category: Politics | Reading Level: very good
John Pilger is one of the world's pre-eminent investigative journalists and documentary film-makers. His best-selling books of reportage, which include "Heroes and Hidden Voices", have in the words of Noam Chomsky 'been a beacon of light in often dark times'. In "Freedom Next Time", he looks at five cou ntries, in each of which a long struggle for freedom has taken place; in each the people, having shed blood and dreams, are still waiting. In Afghanistan, Iraq and South Africa, there has been the promise of hope, and even an 'official' freedom, but the reality of these divided societies is that they are still waiting for real freedom. In Palestine, the cycle of violence continues with no resolution in sight. And the island of Diego Garcia, in the Indian Ocean, is a microcosm of the ruthlessness of great powers. The island was sold by the British to the American military in the 1960s. The indigenous population, descended from slaves, were forcibly removed to the slums of Port Louis in Mauritius. They have continued to fight for the return of their homeland ever since - three years ago the High Court granted them the right of return, but this has subsequently been blocked. The island remains the US's third biggest military base; a base from which they are able to launch attacks against the Middle East. Once again, John Pilger gives a voice to the people living through these momentous times and, in gripping detail, shows us the lives behind the headlines. ...Show more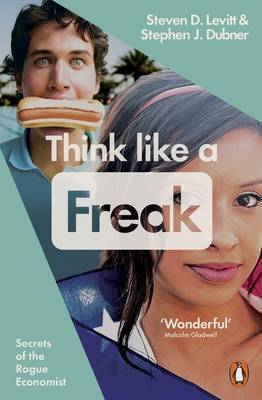 $33.00
NZD
Category: Politics
In this Freak 'how-to' guide, the mavericks behind the Freakonomics phenomenon teach you their secrets: how to challenge conventional wisdom, unravel life's secret codes and think differently - that is, think like a Freak. Levitt and Dubner see the world like no-one else. Now you can too. "My gut reacti on to this life-changing book is "Where have you been all my life?" You will turn pages with delight." (Jeffery Taylor, Sunday Express). "Captivating, intellectually robust, funny, surprising and wise. What else can one ask?" (Daniel Finkelstein, The Times). "Illuminating, good fun, endearing, genial...I was delighted." (Philip Roscoe, The Times Higher Education). "It's about how to look at the world, and see the ugly truth...excellent stuff." (William Leith, Spectator). "A phenomenon...their approach has won them a cult following." (Observer). ...Show more
$19.99
NZD
Category: Politics | Series: Penguin Classics Ser.
A rousing call to arms whose influence is still felt today, Karl Marx and Friedrich Engels' "The Communist Manifesto" is edited with an introduction by Gareth Stedman-Jones in "Penguin Classics". Marx and Engels' revolutionary summons to the working classes, "The Communist Manifesto" is one of the most important political theories ever formulated. After four years of collaboration, they produced an incisive account of their idea of Communism, in which they envisage a society without classes, private property or a state, arguing that the exploitation of industrial workers will eventually lead to a revolution in which Capitalism is overthrown. This vision provided the theoretical basis of political systems in Russia, China, Cuba and Eastern Europe, affecting the lives of millions. "The Communist Manifesto" still remains a landmark text: a work that continues to influence and provoke debate on capitalism and class. Gareth Stedman Jones' extensive and scholarly introduction provides an unique assessment of the place of "The Communist Manifesto" in history, and its continuing relevance as a depiction of global capitalism. This edition reproduces Samuel Moore's translation of 1888 and contains a guide to further reading, notes and an index. Karl Marx (1818-1883) was born in Trier, Germany and studied law at Bonn and Berlin. He settled in London, where he studied economics and wrote the first volume of his major work, "Das Kapital" (1867, with two further volumes in 1884 and 1894). He is buried in Highgate Cemetery, London. Friedrich Engels (1820-1895), as well as his collaboration with Marx, was the author of "The Condition of the Working Class in England" (1845), based on personal observations and research. If you enjoyed "The Communist Manifesto", you might like Marx's Capital, also available in "Penguin Classics". "The words of the "Communist Manifesto" flare like the fiery writing on the wall above the crumbling bastions of capitalist society: socialism or barbarism!". (Rosa Luxemburg). ...Show more
$26.95
NZD
Category: Politics | Series: Penguin Classics Ser.
Twenty-three centuries after its compilation, "The Politics" still has much to contribute to this central question of political science. Aristotle's thorough and carefully argued analysis is based on a study of over 150 city constitutions, covering a huge range of political issues in order to establish which types of constitution are best - both ideally and in particular circumstances - and how they may be maintained. Aristotle's opinions form an essential background to the thinking of philosophers such as Thomas Aquinas, Machiavelli and Jean Bodin and both his premises and arguments raise questions that are as relevant to modern society as they were to the ancient world. ...Show more