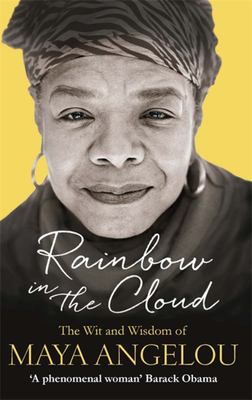 $28.00
NZD
Category: Poetry / Plays
Since the publication of her first autobiography, I Know Why the Caged Bird Sings, Maya Angelou has been celebrated as one of America's most important writers and her words are indelibly imprinted on the hearts of millions. Inspired by the woman who has inspired us all, Rainbow in the Cloud offers nearl y 300 of Dr Angelou's wonderful quotes, organised in themed sections (including art, love, spirituality, womanhood, and life in the American South) - from sage advice and beautiful stanzas to humorous quips and pointed observations - drawn from each of her published works and from her celebrated (and much shared) social media posts. This collection also features special words of wisdom she shared often with her family, chosen by her son, Guy Johnson. ...Show more
$49.00
NZD
Category: Poetry / Plays
Mary Oliver was awarded the National Book Award for New and Selected Poems, Volume One. Since its initial appearance it has become one of the best-selling volumes of poetry in the country. This collection features thirty poems published only in this volume as well as selections from the poet's first eig ht books.   Mary Oliver's perceptive, brilliantly crafted poems about the natural landscape and the fundamental questions of life and death have won high praise from critics and readers alike. "Do you love this world?" she interrupts a poem about peonies to ask the reader. "Do you cherish your humble and silky life?" She makes us see the extraordinary in our everyday lives, how something as common as light can be "an invitation/to happiness, /and that happiness, /when it's done right, /is a kind of holiness, /palpable and redemptive." She illuminates how a near miss with an alligator can be the catalyst for seeing the world "as if for the second time/the way it really is." Oliver's passionate demonstrations of delight are powerful reminders of the bond between every individual, all living things, and the natural world. ...Show more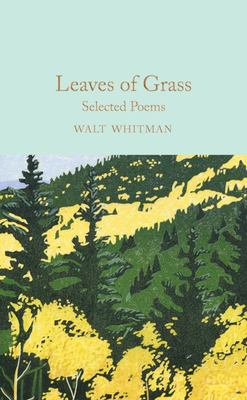 $20.00
NZD
Category: Poetry / Plays | Series: Macmillan Collector's Library
Designed to appeal to book lovers everywhere, the Macmillan Collector's Library is a series of beautiful gift editions of much loved classic titles. Macmillan Collector's Library are books to love and treasure. Leaves of Grass is Walt Whitman's glorious poetry collection which he revised and expanded th roughout his lifetime. This collection is taken from the final version, the Deathbed edition, and it includes his most famous poems such as 'Song of Myself' and 'I Sing the Body Electric'. Edited and introduced by Professor Bridget Bennett. First published in 1855, it was ground breaking in its subject matter and in its direct, unembellished style. Whitman wrote about the United States and its people, its revolutionary spirit and about democracy. He wrote openly about the body and about desire in a way that completely broke with convention, paving the way for a new kind of poetry. ...Show more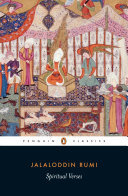 $33.00
NZD
Category: Poetry / Plays | Series: Penguin Classics Ser.
Begun in 1244 AD, "Masnavi-ye Ma navi", or spiritual couplets', is thought to be the longest single-authored mystical' poem ever written. As the spiritual masterpiece of the Persian Sufi tradition, it teaches how to progress to the ultimate goal of the Sufi path - union with God. Jalaloddin Rumi was a p oet and a mystic, but he was first a teacher; in these verses he draws the reader into the complexities of human love and separation and explains the path to divine love through the elimination of self-regard and worldly desires. Drawing on diverse sources from bawdy tales and fables to stories of the prophet Mohammed, these verses are brief in expression yet copious in meaning. This translation first published 2006. ...Show more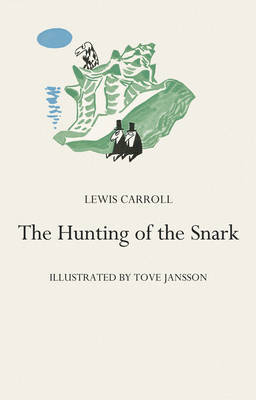 $29.99
NZD
Category: Poetry / Plays
"The Hunting of the Snark" relates in glittering verse the story of how the Bellman and his eccentric crew, who include a butcher, a baker, a beaver and a tailor, set off in quest of that most mysterious and elusive of creatures, the Snark. In 1959 Tove Jansson, the creator of Moomin Valley and its mag ical inhabitants, was commissioned to illustrate a Swedish edition of Lewis Carroll's miniature masterpiece. It proved an inspired choice, as the enigmatic charms of Jansson's illustrative style bring to life the beauty and strangeness of Carroll's tale. The minds of two of the greatest children's authors of the past 150 years meet on the page. Remarkably, amid the success of Tove Jannson's Moomin books, her unique edition of "The Hunting of the Snark" was forgotten, and has been unavailable for over fifty years. Now, for the first time, these beautiful illustrations are matched with Lewis Carroll's original English text, so that readers can encounter this wonderful adventure afresh through the eyes of one of Europe's finest illustrators. ...Show more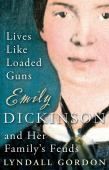 $39.99
NZD
Category: Poetry / Plays | Reading Level: good
* The acclaimed biographer of Mary Wollstonecraft, T.S. Eliot, Charlotte Bronte, Virginia Woolf and Henry James, turns now to the life of Emily Dickinson, one of America's best-loved poets
$17.00
NZD
Category: Poetry / Plays | Series: Popular Penguins Ser. | Reading Level: very good
Leonard Cohen is one of the great writers, performers, and most consistently daring artists of our time. Book of Longing is Cohen's eagerly awaited new collection of poems, following his highly acclaimed 1984 title, Book of Mercy, and his hugely successful 1993 publication, Stranger Music, a Globe and M ail national bestseller. Book of Longing contains erotic, playful, and provocative line drawings and artwork on every page, by the author, which interact in exciting and unexpected ways on the page with poetry that is timeless, meditative, and at times darkly humorous. The book brings together all the elements that have brought Leonard Cohen's artistry with language worldwide recognition. ...Show more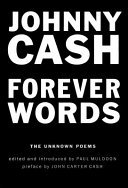 $32.99
NZD
Category: Poetry / Plays
Since his first recordings in 1955, Johnny Cash has been an icon in the music world. In his newly discovered poems and song lyrics, we see the world through his eyes. The poetry reveals his depth of understanding, both of the world around him and within - his frailties and his strengths alike. He pens v erses in his hallmark voice, reflecting upon love, pain, freedom, fame and mortality. Illustrated with facsimile reproductions of Cash's own handwritten pages, Forever Words is a remarkable new addition to the canon of one of America's heroes. His music is a part of our collective history, but here he demonstrates the depth of his talent as a writer. Edited and with an introduction by Paul Muldoon, as well as a preface by John Carter Cash, this is a book sure to delight and surprise fans the world over. ...Show more
$28.00
NZD
Category: Poetry / Plays | Series: Timeless Rumi Ser.
The Friendship Poems of Rumi is an elegantly illustrated gift book of the famous Rumis poems, translated by Nader Khalili, that center on the meaning of friendship and its many beautiful meanings.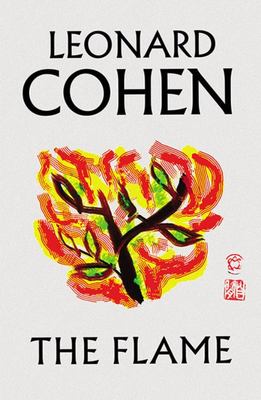 The Flame
by Leonard Cohen; Adam Cohen (Introduction by)
$45.00
NZD
Category: Poetry / Plays
"There are very, very few people who occupy the ground that Leonard Cohen walks on." --BONO Named a Fall Read by Esquire, The Washington Post, TIME and Vanity FairThe Flame is the final work from Leonard Cohen, the revered poet and musician whose fans span generations and whose work is celebrated thro ughout the world. Featuring poems, excerpts from his private notebooks, lyrics, and hand-drawn self-portraits, The Flame offers an unprecedentedly intimate look inside the life and mind of a singular artist. A reckoning with a life lived deeply and passionately, with wit and panache, The Flame is a valedictory work. "This volume contains my father's final efforts as a poet," writes Cohen's son, Adam Cohen, in his foreword. "It was what he was staying alive to do, his sole breathing purpose at the end." Leonard Cohen died in late 2016. But "each page of paper that he blackened," in the words of his son, "was lasting evidence of a burning soul."   ...Show more
$24.00
NZD
Category: Poetry / Plays | Series: Penguin Clothbound Poetry Ser.
In 1855 Walt Whitman published his first collection of poetry, Leaves of Grass. The volume received great praise from leading Transcendentalist poet Ralph Waldo Emerson. This encouraged what would become a lifelong project as Whitman expanded and rewrote the volume until his death in 1892. Whitman's inn ovative use of free verse and the quotidian achieved his aim of reaching out to the everyday American. This edition, based on the earliest published version of 1855, features Whitman's most famous poem 'Song of Myself', an American epic inspired by his personal experiences. ...Show more
$45.00
NZD
Category: Poetry / Plays
THE HIGHLY ANTICIPATED DEBUT BOOK OF POETRY FROM LANA DEL REY. "Violet Bent Backwards Over the Grass is the title poem of the book and the first poem I wrote of many. Some of which came to me in their entirety, which I dictated and then typed out, and some that I worked laboriously picking apart each w ord to make the perfect poem. They are eclectic and honest and not trying to be anything other than what they are and for that reason I'm proud of them, especially because the spirit in which they were written was very authentic." -- Lana Del Rey   Lana's breathtaking first book solidifies her further as "the essential writer of her times" (The Atlantic). The collection features more than thirty poems, many exclusive to the book: Never to Heaven, The Land of 1,000 Fires, Past the Bushes Cypress Thriving, LA Who Am I to Love You?, Tessa DiPietro, Happy, Paradise Is Very Fragile, Bare Feet on Linoleum, and many more. This beautiful hardcover edition showcases Lana's typewritten manuscript pages alongside her original photography. The result is an extraordinary poetic landscape that reflects the unguarded spirit of its creator.   ...Show more