Beowulf
by Seamus Heaney
$35.00
NZD
Category: Poetry / Plays | Reading Level: good
Composed towards the end of the first millennium of our era, the Anglo-Saxon poem "Beowulf" is a Northern epic and a classic of European literature. In this new translation, Seamus Heaney has produced a work that is true, line by line, to the original poem.
$35.00
NZD
Category: Poetry / Plays
Stephen Fry believes that if you can speak and read English you can write poetry. But it is no fun if you don't know where to start or have been led to believe that Anything Goes. Stephen, who has long written poems, and indeed has written long poems, for his own private pleasure, invites you to discove r the incomparable delights of metre, rhyme and verse forms. Whether you want to write a Petrarchan sonnet for your lover's birthday, an epithalamion for your sister's wedding or a villanelle excoriating the government's housing policy, The Ode Less Travelled will give you the tools and the confidence to do so. Brimful of enjoyable exercises, witty insights and simple step-by-step advice, "The Ode Less Travelled" guides the reader towards mastery and confidence in the Mother of the Arts. ...Show more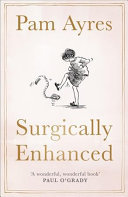 $40.00
NZD
Category: Humour
This new gift edition is a must-have for Pam's many fans - and for anyone who enjoys beautifully crafted stories and poems to make you laugh and make you think. Pam Ayres is one of our most widely-adored poets throughout the world and is nothing less than a national treasure. Her work is popular with f ans of all ages, and her wry observations on the peculiarities of modern life will raise a smile from even the most hardened cynic. ...Show more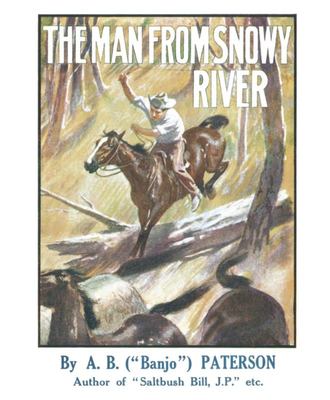 $23.00
NZD
Category: Poetry / Plays | Series: Pocket Editions for the Trenches Ser.
The Man from Snowy River and Other Verses (1895) is the first collection of poems by Australian poet Banjo Paterson. It was released in hardback by Angus and Robertson in 1895, and features the poet's widely anthologised poems "The Man from Snowy River", "Clancy of the Overflow", "Saltbush Bill" and "Th e Man from Ironbark". It also contains the poet's first two poems that featured in The Bulletin Debate, a famous dispute in The Bulletin magazine from 1892-93 between Paterson and Henry Lawson.The collection includes 48 poems by the author that are reprinted from various sources, along with a preface by Rolf Boldrewood, who defined the collection as "the best bush ballads written since the death of Lindsay Gordon". ...Show more
$29.99
NZD
Category: Poetry / Plays | Series: Penguin Australian Classics Ser.
The poet A B 'Banjo' Paterson, best known for his rousing folk classics "The Man from Snowy River" and "Waltzing Matilda," is widely acknowledged as Australia's greatest and most popular balladist. His poems, written with great gusto and humour, celebrate all the romance and rough-and-tumble of old Aust ralia. In this collection, leading Paterson scholar Clement Semmler presents more than 100 of Paterson's poems that reflect the remarkable richness and range of his writings. Generously illustrated with period drawings, this first Penguin edition of Paterson's verse pays tribute to one of Australia's favourite sons - 'the Banjo of the Bush.' ...Show more
$28.00
NZD
Category: Poetry / Plays | Series: Timeless Rumi Ser.
The Spiritual Poems of Rumi is a beautiful and elegantly illustrated gift book of Rumi's spiritual poems translated by Nader Khalili, geared for readers searching for a stronger spiritual core.
The Lost Spells
by Robert Macfarlane; Jackie Morris
$40.00
NZD
Category: Poetry / Plays
Kindred in spirit to The Lost Words but intriguingly new in form, pocket-sized gem The Lost Spells introduces another beautiful set of spell-poems and artwork by formidable creative duo Robert Macfarlane and Jackie Morris. Review: The most beautiful and thought-provoking book I've read this year * Obse rver on 'The Lost Words' *Gorgeous to look at and to read. Give it to a child to bring back the magic and scope of language * Guardian on 'The Lost Words' *A breathtaking book. Jackie Morris has created something that you could spend all day looking at... Accessible and magical * New Statesman on 'The Lost Words' *Gilded and glorious, one of the year's loveliest books for all ages over 10 * The Sunday Times on 'The Lost Words' *     Author Biography: Robert Macfarlane is the bestselling author of Mountains of the Mind, The Wild Places, The Old Ways, Landmarks and Underland. He is also co-creator of The Lost Words, with Jackie Morris, and Ness, with Stanley Donwood. His work has won multiple awards including most recently the Wainwright Book Prize 2019. He is a Fellow of Emmanuel College, Cambridge, and writes on environmentalism, literature and travel for publications including the Guardian, the Sunday Times and The New York Times. Jackie Morris has written and illustrated over forty children's books, including Song of the Golden Hare and Tell Me A Dragon, which have collectively sold more than a million copies worldwide. She is co-creator of The Lost Words, for which she won a Kate Greenaway Medal, and most recently introduced and illustrated a new edition of Barbara Newhall Follett's lost classic The House Without Windows. Promotional Information: The unmissable sequel to bestselling, award-winning, multi-adaptation hit The Lost Words. ...Show more
$25.00
NZD
Category: Poetry / Plays | Series: Classics Ser. | Reading Level: good
In later life Basho turned to Zen Buddhism, and the travel sketched in this volume relfect his attempts to cast off earthly attachments and reach out to spiritual fulfillment. The sketches are written in the "haibun" style--a linking of verse and prose. The title piece, in particular, reveals Basho stri ving to discover a vision of eternity in the transient world around him and his personal evocation of the mysteries of the universe. ...Show more
$15.00
NZD
Category: Poetry / Plays | Series: Popular Penguins Ser.
John Keats (1795-1821) asked that his gravestone carry only the phrase 'Here lies one whose name was writ in water.' But although his life was short, he left work that sets his name among the greatest in English poetry, and the most admired by other poets. This pocket-sized selection for general readers includes the six great odes, 'The Eve of St Agnes', the most colourful passages from 'Lamia', fifteen of the sonnets and also the light-hearted and nonsense verses Keats loved to write for his younger sister and friends - for although his life ended untimely, he was a high-spirited young man who enjoyed jokes and relished the pleasures and beauties of the world. Claire Tomalin has also included extracts from Keats's letters, in which he shows how deeply he pondered the nature of the poetic mind and the processes of poetry, and how entertainingly he could express complex ideas. To this she adds a short biographical section. Keats wrote to his brother in 1818, 'I think I shall be among the English poets after my death'- his generosity of spirit and the beauty of his poems have ensured that he is. ...Show more
$34.00
NZD
Category: Poetry / Plays
The collection of a lifetime from the bestselling novelist and poet By turns moving, playful and wise, the poems gathered in Dearlyare about absences and endings, ageing and retrospection, but also about gifts and renewals. They explore bodies and minds in transition, as well as the everyday objects an d rituals that embed us in the present. Werewolves, sirens and dreams make their appearance, as do various forms of animal life and fragments of our damaged environment. Before she became one of the world's most important and loved novelists, Atwood was a poet. Dearly is her first collection in over a decade. It brings together many of her most recognisable and celebrated themes, but distilled - from minutely perfect descriptions of the natural world to startlingly witty encounters with aliens, from pressing political issues to myth and legend. It is a pure Atwood delight, and long-term readers and new fans alike will treasure its insight, empathy and humour. ...Show more