$29.00
NZD
Category: Poetry / Plays
rupi kaur constantly embraces growth, and inhome body , she walks readers through a reflective andintimate journey visiting the past, the present, and the potential of the self. home body is a collection of ofis a collection of raw, honest conversations with oneself -reminding readers to fill up on love , acceptance, community,family, and embrace change. illustrated by the author, themes of nature and nurture, light and dark,rest here. i dive into the well of my bodyand end up in another worldeverything i needalready exists in methere's no needto look anywhere else else -home ...Show more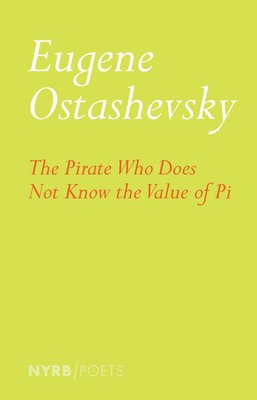 $26.00
NZD
Category: Poetry / Plays
The Pirate Who Does Not Know the Value of Pi is a poem-novel about the relationship between a pirate and a parrot who, after capturing a certain quantity of prizes, are shipwrecked on a deserted island, where they proceed to discuss whether they would have been able to make themselves understood by peop le indigenous to the island, had there been any. Eugene Ostashevsky's first large-scale project since The Life and Opinions of DJ Spinoza, this new book pursues the themes of emigration, incomprehension, and the otherness of others in a far more complicated and persistent way than its predecessor. Characterized by multilingual punning, humor puerile and set-theoretic, philosophical irony, and narratological handicaps, The Pirate Who Does Not Know the Value of Pi draws on early-modern texts about pirates and animal intelligence, 1960s Russian folklore, old-school hip-hop, game theory, controversies of copyright, and Wittgenstein's Philosophical Investigations, abbreviated as PI. ...Show more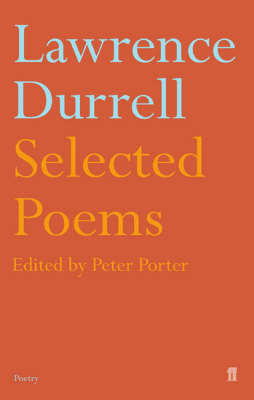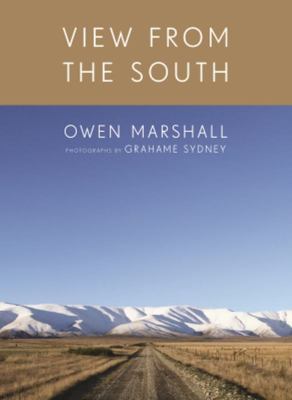 $40.00
NZD
Category: NZ - Poetry / Plays
A stunning collection of poems from one of New Zealand's most respected writers. David Eggleton wrote of Marshall's poetry in the New Zealand Listenerthat, 'Above all, the poems are redolent of the South Island - all wild winds and dry hills, sleepy summer afternoons, the shimmer of light on lakes, sno w like whitewash on the Alps.' In addition his poetry captures the voice and perspective of the South Island, whether it is contemplating family or friends, love or mortality, the local landscape or further afield, through place or time. This collection brings together Marshall's most powerful poetry from his previous three collections with many more recent works. They are complemented by photographs taken by his friend and fellow Mainlander Grahame Sydney. 'They are an exquisite marriage of musicality, observation, elegance and economy. Certain words stand out in his lines like the glint of light on wet ground.' - Paula Green, New Zealand Herald. ...Show more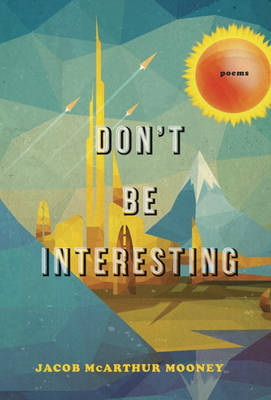 $39.99
NZD
Category: Poetry / Plays
Don't Be Interesting is a collection that grapples with 'The Future' as public morality-keeper and private reckoner. The book explores the lines dividing the present from both the future and the past. Its channels include all the breadth of mass experience, from film and sport to science fiction novels, war, history, technology, and biography. Part travelogue, the book dredges up mid-century optimisms in Europe and America. ...Show more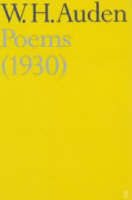 $35.00
NZD
Category: Poetry / Plays
Faber are pleased to announce the relaunch of the poetry list - starting in Spring 2001 and continuing, with publication dates each month, for the rest of the year. This will involve a new jacket design recalling the typographic virtues of the classic Faber poetry covers, connecting the backlist and the new titles within a single embracing cover solution. A major reissue program is scheduled, to include classic individual collections from each decade, some of which have long been unavailable: Wallace Stevens's Harmonium and Ezra Pound's Personae from the 1920s; W.H. Auden's Poems (1930); Robert Lowell's Life Studies from the 1950s; John Berryman's 77 Dream Songs and Philip Larkin's The Whitsun Weddings from the 1960s; Ted Hughes's Gaudete and Seamus Heaney's Field Work from the 1970s; Michael Hofmann's Acrimony and Douglas Dunn's Elegies from the 1980s. Timed to celebrate publication of Seamus Heaney's new collection, Electric Light, the relaunch is intended to re-emphasize the predominance of Faber Poetry, and to celebrate a series which has played a shaping role in the history of modern poetry since its inception in the 1920s. ...Show more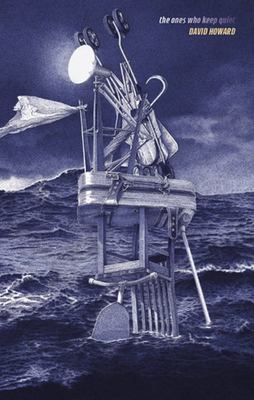 $26.00
NZD
Category: Poetry / Plays | Reading Level: Fine
The ones who keep quiet for the longest are the dead, yet there are echoes of them everywhere. A turn of the head brings a glimpse of a Victorian banker retrieving his top hat from the gutter. A walk across a bridge lets you pass the ghosts of a Catholic saint, a Marxist martyr, and a boy with a tin dru m. The dead are there to be heard; they are also listening to you. The Ones Who Keep Quiet showcases David Howards ability to give our world a metaphysical mulling, which he achieves with memorable lyricism and an edgy attention to questions of identity and time, silence and isolation. Kathleen Grattan Poetry Award judge Emma Neale noted this new collections extraordinary range, from mordant puns and verse drama to unexpected polyphonic juxtapositions, as if the poems have been internally pleated. In his judder-bar voice, Dad pulls up Mum: Its good enough for the likes of us. Awake to the dream of a state house, the sound of an egg beater inside that dream; on orange formica, the second-best tea set; three ducks above a coke fire steaming smalls. My sister plaits her hair Fuck, lets go to the shops so someone will talk to us. ...Show more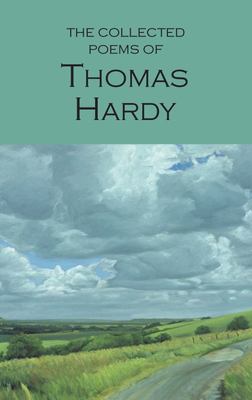 $17.99
NZD
Category: Poetry / Plays | Series: Poetry Library
With an Introduction, Bibliography and Glossary by Michael Irwin, Professor of English Literature University of Kent at Canterbury. Thomas Hardy started composing poetry in the heyday of Tennyson and Browning. He was still writing with unimpaired power sixty years later, when Eliot and Yeats were the l eading names in the field. His extraordinary stamina and a consistent individuality of style and vision made him a survivor, immune to literary fashion. At the start of the twenty-first century his reputation stands higher than it ever did, even in his own lifetime. He is now recognised not only as a great poet, but as one who is widely loved. He speaks with directness, humanity and humour to scholarly or ordinary readers alike. ...Show more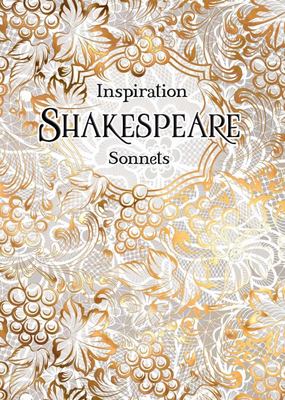 $30.00
NZD
Category: Poetry / Plays | Series: Verse to Inspire Ser.
A stunning foiled cover does justice to Shakespeare's elegant sonnets in this first book of a new series of inspirational writing. The sonnets here are given space to breathe: divided thematically and sparsely illustrated, the beautiful verse delivers its full impact. In a collection of around 60 of his finest sonnets, this book celebrates Shakespeare's groundbreaking contribution to literature and would make a delightful gift for any fan of the bard's work. ...Show more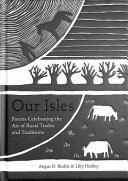 $33.00
NZD
Category: Poetry / Plays
From baker, beekeeper and birdwatcher to falconer, farrier and forager, join poet Angus and printmaker Lilly as they explore the British Isles, uncovering and celebrating lost and forgotten crafts and traditions.  This collection of poetry and printmaking aims to capture and celebrate the heritage and c raftsmanship of the British Isles. The book comprises of thirty poems with accompanying black and white linocut prints. In this book, Angus and Lilly draw attention to traditional, artisan crafts of particular importance as many are in danger of becoming 'extinct' and there is a fear that, without recognition, aspects of our cultural heritage will disappear. This is a timely celebration of rural lifestyle.  ...Show more
$20.00
NZD
Category: Poetry / Plays | Series: Macmillan Collector's Library
The Rime of the Ancient Mariner is the longest major poem by the English poet Samuel Taylor Coleridge, written in 1797-98 and published in 1798 in the first edition of Lyrical Ballads.
$20.00
NZD
Category: Poetry / Plays
Milton's celebrated epic poem, now in a gorgeous new clothbound edition designed by the award-winning Coralie Bickford-Smith. These delectable and collectable editions are bound in high-quality, tactile cloth with foil stamped into the design.In Paradise LostMilton produced a poem of epic scale, conjuri ng up a vast, awe-inspiring cosmos and ranging across huge tracts of space and time. And yet, in putting a charismatic Satan and naked Adam and Eve at the centre of this story, he also created an intensely human tragedy on the Fall of Man. Written when Milton was in his fifties - blind, bitterly disappointed by the Restoration and briefly in danger of execution - Paradise Lost's apparent ambivalence towards authority has led to intense debate about whether it manages to 'justify the ways of God to men', or exposes the cruelty of Christianity.John Milton (1608-1674) spent his early years in scholarly pursuit. In 1649 he took up the cause for the new Commonwealth, defending the English revolution both in English and Latin - and sacrificing his eyesight in the process. He risked his life by publishing The Ready and Easy Way to Establish a Free Commonwealth on the eve of the Restoration (1660). His great poems were published after this political defeat. John Leonard is a Professor of English at the University of Western Ontario. ...Show more