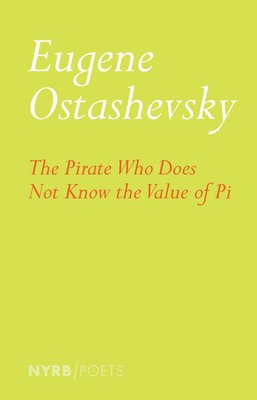 $26.00
NZD
Category: Poetry / Plays
The Pirate Who Does Not Know the Value of Pi is a poem-novel about the relationship between a pirate and a parrot who, after capturing a certain quantity of prizes, are shipwrecked on a deserted island, where they proceed to discuss whether they would have been able to make themselves understood by peop le indigenous to the island, had there been any. Eugene Ostashevsky's first large-scale project since The Life and Opinions of DJ Spinoza, this new book pursues the themes of emigration, incomprehension, and the otherness of others in a far more complicated and persistent way than its predecessor. Characterized by multilingual punning, humor puerile and set-theoretic, philosophical irony, and narratological handicaps, The Pirate Who Does Not Know the Value of Pi draws on early-modern texts about pirates and animal intelligence, 1960s Russian folklore, old-school hip-hop, game theory, controversies of copyright, and Wittgenstein's Philosophical Investigations, abbreviated as PI. ...Show more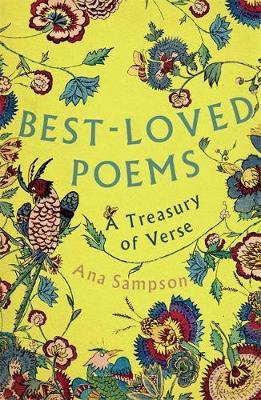 $25.00
NZD
Category: Poetry / Plays
Best-Loved Poems collects the nation's favourite and the English language's best: poetry's greatest hits. From the classics of Wordsworth, Donne and Keats to such modern masters as Hughes, Heaney and Larkin, work from half a millennium of poetry resides in one beautiful anthology for readers to cherish and make their own. With well over 100 poems, arranged into themes of love, nature, childhood, war and family, and with poems offering time-tested wisdom and advice for all situations, your best-loved are sure to be within these pages - whether they're half-remembered nostalgia pieces or learnt by heart - ready to dip into and refer back to whenever and wherever you are. ...Show more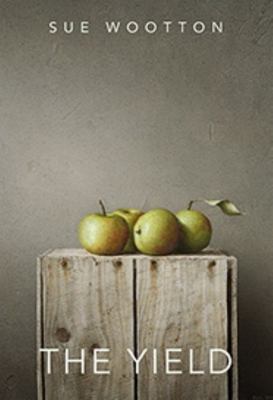 $26.00
NZD
Category: Poetry / Plays | Reading Level: Very Good
Wootton addresses subjects as various as the fraught relationship between medical institutions and individual suffering, the disintegration of the polar icecaps, the energizing power of solitude and the rewarding demands of creativity and love. This is a collection about give and take, loss and gain; ab out sowing, tending and reaping. Sue Wootton brings her characteristic linguistic dexterity, exuberance and versatility to every page. The Yield is rich harvest. ...Show more
$28.00
NZD
Category: Poetry / Plays | Reading Level: very good
Shortlisted for the Man Booker Prize 2018 Shortlisted for the Goldsmiths Prize 2018 Winner of The Roehampton Poetry Prize 2018 'A beautiful, vigorous and achingly melancholy hymn to the common man that is as unexpected as it is daring' John Banville, Guardian A noir narrative written with the intensity and power of poetry, The Long Take is one of the most remarkable - and unclassifiable - books of recent years. Walker is a D-Day veteran with post-traumatic stress disorder; he can't return home to rural Nova Scotia, and looks instead to the city for freedom, anonymity and repair. As he moves from New York to Los Angeles and San Francisco we witness a crucial period of fracture in American history, one that also allowed film noir to flourish. The Dream had gone sour but - as those dark, classic movies made clear - the country needed outsiders to study and dramatise its new anxieties. While Walker tries to piece his life together, America is beginning to come apart: deeply paranoid, doubting its own certainties, riven by social and racial division, spiralling corruption and the collapse of the inner cities. The Long Take is about a good man, brutalised by war, haunted by violence and apparently doomed to return to it - yet resolved to find kindness again, in the world and in himself. Robin Robertson's The Long Take is a work of thrilling originality. ...Show more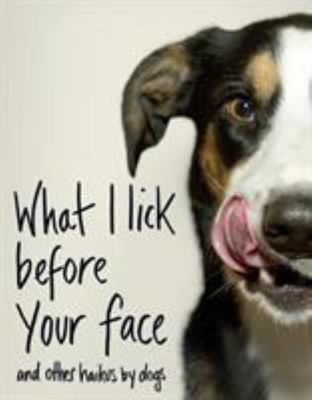 $26.00
NZD
Category: Poetry / Plays
Imagine if your dog could talk to you. Better still, imagine if it could express its innermost feelings in poetic form. This hilarious, insightful book confirms what we've all long suspected - that inside every dog is the soul of a poet. From retrieving sticks to rivalry with cats; from cold winter wal ks to endlessly chasing tennis balls, no stone of a dog's life is left unturned. With a delightful photo alongside every haiku, this is the perfect gift for any dog lover. ...Show more
$30.00
NZD
Category: Poetry / Plays | Reading Level: near fine
The Sunday Times Number One Bestseller Winner of The GoodReads Choice Award for Poetry 2017 From Rupi Kaur, the bestselling author of Milk and Honey, comes her long-awaited second collection of poetry. Illustrated by Kaur, The Sun and Her Flowers is a journey of wilting, falling, rooting, rising and b looming. It is a celebration of love in all its forms. this is the recipe of lifesaid my motheras she held me in her arms as i weptthink of those flowers you plantin the garden each yearthey will teach youthat people toomust wiltfallrootrisein order to bloom ...Show more
$45.00
NZD
Category: Poetry / Plays
THE HIGHLY ANTICIPATED DEBUT BOOK OF POETRY FROM LANA DEL REY, VIOLET BENT BACKWARDS OVER THE GRASS    "Violet Bent Backwards Over the Grass is the title poem of the book and the first poem I wrote of many. Some of which came to me in their entirety, which I dictated and then typed out, and some that I worked laboriously picking apart each word to make the perfect poem. They are eclectic and honest and not trying to be anything other than what they are and for that reason I'm proud of them, especially because the spirit in which they were written was very authentic."--Lana Del Rey   Lana's breathtaking first book solidifies her further as "the essential writer of her times" (The Atlantic). The collection features more than thirty poems, many exclusive to the book: Never to Heaven, The Land of 1,000 Fires, Past the Bushes Cypress Thriving, LA Who Am I to Love You?, Tessa DiPietro, Happy, Paradise Is Very Fragile, Bare Feet on Linoleum, and many more. This beautiful hardcover edition showcases Lana's typewritten manuscript pages alongside her original photography. The result is an extraordinary poetic landscape that reflects the unguarded spirit of its creator.   Violet Bent Backwards Over the Grass is also brought to life in an unprecedented spoken word audiobook which features Lana Del Rey reading fourteen select poems from the book accompanied by music from Grammy Award-winning musician Jack Antonoff. ...Show more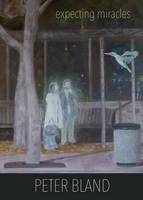 $22.00
NZD
Category: Poetry / Plays | Reading Level: Near Fine
Poems of love, loss, comic insight and sensory delight. At 81, Peter Bland's new work continues to dazzle and amuse. PN Review praises his 'gentle but powerful assurance' and Poetry London the 'intoxicating feeling' his poetry evokes.
$28.00
NZD
Category: Poetry / Plays | Series: Timeless Rumi Ser.
The Friendship Poems of Rumi is an elegantly illustrated gift book of the famous Rumis poems, translated by Nader Khalili, that center on the meaning of friendship and its many beautiful meanings.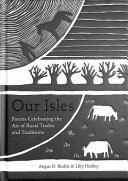 $33.00
NZD
Category: Poetry / Plays
From baker, beekeeper and birdwatcher to falconer, farrier and forager, join poet Angus and printmaker Lilly as they explore the British Isles, uncovering and celebrating lost and forgotten crafts and traditions.  This collection of poetry and printmaking aims to capture and celebrate the heritage and c raftsmanship of the British Isles. The book comprises of thirty poems with accompanying black and white linocut prints. In this book, Angus and Lilly draw attention to traditional, artisan crafts of particular importance as many are in danger of becoming 'extinct' and there is a fear that, without recognition, aspects of our cultural heritage will disappear. This is a timely celebration of rural lifestyle.  ...Show more
$26.00
NZD
Category: Poetry / Plays
Wilfred Owen was the greatest poet of the First World War, and his death in battle, a few days before Armistice, was a disastrous loss to English letters. This volume gathers together the poems for which he is best known, and which represent his most important contribution to poetry in the twentieth ce ntury. Taken from the definitive edition of Owen's work, and containing material unavailable to other editions, this selection has been edited by Professor Jon Stallworthy, who has written an illuminating and authoritative introduction. ...Show more
$33.00
NZD
Category: Fiction - Contemporary
A brilliantly original debut about a love affair cut short, and how lonely it is to live inside a secret -- for fans of Sally Rooney, Sheila Heti, and Ottessa Moshfegh. Ana Kelly can deal with death. As an estate lawyer, an unfortunate part of her day-to-day is phone calls from the next of kin informin g her that one of her clients has died. But nothing could have prepared Ana for the call from Rebecca Taylor, explaining in a strangely calm tone that her husband Connor was killed in an accident. Ana had been having an affair with Connor for three years, keeping their love secret in hotel rooms, weekends away, and swiftly deleted text messages. Though consuming, they hide their love well, and nobody knows of their relationship except Mark, Connor's best friend. Alone and undone, Ana seeks friendship with the person who she once thought of as her adversary and opposite, but who is now the only one who shares her pain -- Rebecca. As Ana becomes closer to her lover's widow, she is forced to reconcile painful truths about the affair, and the fickleness of love and desire. Funny, frank, and strange, Sarah Crossan's moving novel is wholly original and deeply resonant.   ...Show more