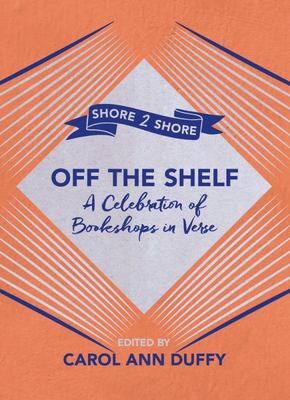 $23.00
NZD
Category: Poetry / Plays
In Off the Shelf: A Celebration of Bookshops in Verse, Poet Laureate Carol Ann Duffy has commissioned a selection of the UK's most loved and lauded poets to each write a poem in celebration of books and bookshops--the worlds they hold, the freedoms they promise, and the memories they evoke. From a basem ent of forgotten books to the shelves of a cramped Welsh arcade, from the poetry corner of the local bookstore to the last bookshop standing in a post-apocalyptic world, these are poems that pay tribute to all the places that house the stories we treasure. With poems from Carol Ann Duffy, Scottish Makar Jackie Kay, National Poet of Wales Gillian Clarke, as well as Clive James, Michael Longley, Don Paterson, Patience Agbabi, and many more, this beautiful anthology is a heart-warming reminder of how books nourish us, save us, and inspire us. ...Show more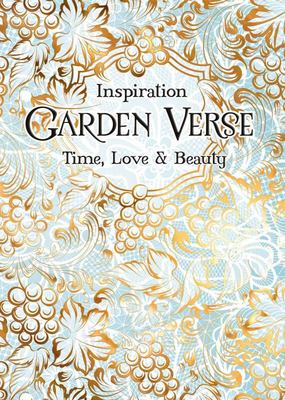 $30.00
NZD
Category: Poetry / Plays | Series: Verse to Inspire Ser.
Teeming with beauty and life, gardens have always been rich territory for metaphor and imagination. This elegant anthology features treasured poems, accompanied by lush, colourful artworks, that both celebrate and meditate on the flora and fauna of the garden as they change with the season. Spanning cen turies, this moving and evocative selection is sure to delight and inspire. ...Show more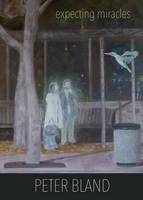 $22.00
NZD
Category: Poetry / Plays | Reading Level: Near Fine
Poems of love, loss, comic insight and sensory delight. At 81, Peter Bland's new work continues to dazzle and amuse. PN Review praises his 'gentle but powerful assurance' and Poetry London the 'intoxicating feeling' his poetry evokes.
$33.00
NZD
Category: Poetry / Plays
This clothbound edition features deckled edge paper, a woven ribbon marker, and a foreword written by the author. The book is divided into four chapters, and each chapter serves a different purpose. Deals with a different pain. Heals a different heartache. Milk and Honey takes readers through a journey of the most bitter moments in life and finds sweetness in them because there is sweetness everywhere if you are just willing to look. ...Show more
$40.00
NZD
Category: Poetry / Plays
Essentially, this is Clive James' desert island poems: a selection of his favourite verse and a personal commentary on each. The Fire of Joy was the final book Clive James completed before his death in 2019. It takes its title from the French expression Feu de Joie, which refers to a military celebratio n when all the riflemen of a regiment fire one shot after another in a wave of continuous sound: it is a reminder that the regiment's collective power relies on the individual, and vice versa. In this book, James has chosen a succession of English poems, exploding in sequence from Chaucer to the present day; they tell the story of someone writing something wonderful, and someone else coming along, reading it, and feeling impelled to write something even more wonderful. After a lifetime, these are the poems James found so good that he remembered them despite himself. In offering them to you, the main purpose of this book is to provide ammunition that will satisfy your urge to discover, learn and declaim verse. As well as his selection of poems, James offers a commentary on each: whether this is a biographical, historical or critical introduction to the poem, or a more personal anecdote about the role a particular poem has played in James's life, these mini essays provide the joy of James's enthusiasm and the benefit of his knowledge. Full of the flashing fires of poems you will not be able to forget, this book will ignite your passion and leave you with a contagious crackle rattling in your ears. ...Show more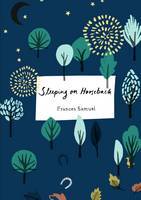 $25.00
NZD
Category: Poetry / Plays
'A hundred years are but a moment of sleep,' writes Po, still riding. In her first collection, Frances Samuel leads us into the lives of characters we have not met before in New Zealand poetry. A man with a snorkel trawls fountains for coins; a vending machine produces a sailboat; a zookeeper frees all of his animals; we look for our double so that we can join the ark before it sails. Each step forward clears a path of snow, and contemplates the question 'How do we get there?' These journeys, surreal as well as everyday, are mapped with an exuberant imagination and intelligence. ...Show more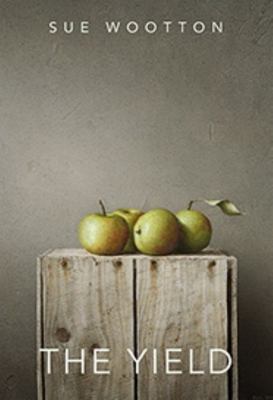 $26.00
NZD
Category: Poetry / Plays | Reading Level: Very Good
Wootton addresses subjects as various as the fraught relationship between medical institutions and individual suffering, the disintegration of the polar icecaps, the energizing power of solitude and the rewarding demands of creativity and love. This is a collection about give and take, loss and gain; ab out sowing, tending and reaping. Sue Wootton brings her characteristic linguistic dexterity, exuberance and versatility to every page. The Yield is rich harvest. ...Show more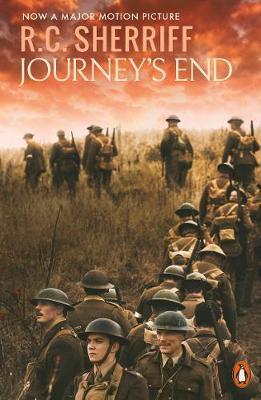 $28.00
NZD
Category: Poetry / Plays | Series: Penguin Modern Classics
The moving portrayal of life in the trenches in WW1, now a new film from the director of Suite Francaise, starring Sam Clafin, Paul Bettany, Stephen Graham and Asa ButterfieldSet in the First World War, Journey's End is the story of a group of British officers on the front line, in a dugout in the trenc hes in France. Raleigh, a new eighteen-year-old officer fresh out of English public school, joins the besieged company of his friend and cricketing hero Stanhope, and finds him dramatically changed. Laurence Olivier starred as Stanhope in the first performance of Journey's End in 1928; the play was an instant stage success and remains a remarkable anti-war classic.'Its unrelenting tension, and its regard for human decency in a vast world of human waste, are impressive and, even now, moving' Clive Barnes ...Show more
$28.00
NZD
Category: Poetry / Plays | Reading Level: very good
Shortlisted for the Man Booker Prize 2018 Shortlisted for the Goldsmiths Prize 2018 Winner of The Roehampton Poetry Prize 2018 'A beautiful, vigorous and achingly melancholy hymn to the common man that is as unexpected as it is daring' John Banville, Guardian A noir narrative written with the intensity and power of poetry, The Long Take is one of the most remarkable - and unclassifiable - books of recent years. Walker is a D-Day veteran with post-traumatic stress disorder; he can't return home to rural Nova Scotia, and looks instead to the city for freedom, anonymity and repair. As he moves from New York to Los Angeles and San Francisco we witness a crucial period of fracture in American history, one that also allowed film noir to flourish. The Dream had gone sour but - as those dark, classic movies made clear - the country needed outsiders to study and dramatise its new anxieties. While Walker tries to piece his life together, America is beginning to come apart: deeply paranoid, doubting its own certainties, riven by social and racial division, spiralling corruption and the collapse of the inner cities. The Long Take is about a good man, brutalised by war, haunted by violence and apparently doomed to return to it - yet resolved to find kindness again, in the world and in himself. Robin Robertson's The Long Take is a work of thrilling originality. ...Show more
$40.00
NZD
Category: Poetry / Plays | Reading Level: near fine
Kindred in spirit to The Lost Words but intriguingly new in form, pocket-sized gem The Lost Spells introduces another beautiful set of spell-poems and artwork by formidable creative duo Robert Macfarlane and Jackie Morris. Robert Macfarlane is the bestselling author of Mountains of the Mind, The Wild Pl aces, The Old Ways, Landmarks and Underland. He is also co-creator of The Lost Words, with Jackie Morris, and Ness, with Stanley Donwood. His work has won multiple awards including most recently the Wainwright Book Prize 2019. He is a Fellow of Emmanuel College, Cambridge, and writes on environmentalism, literature and travel for publications including the Guardian, the Sunday Times and The New York Times. Jackie Morris has written and illustrated over forty children's books, including Song of the Golden Hare and Tell Me A Dragon, which have collectively sold more than a million copies worldwide. She is co-creator of The Lost Words, for which she won a Kate Greenaway Medal, and most recently introduced and illustrated a new edition of Barbara Newhall Follett's lost classic The House Without Windows. ...Show more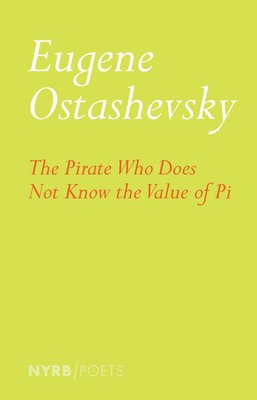 $26.00
NZD
Category: Poetry / Plays
The Pirate Who Does Not Know the Value of Pi is a poem-novel about the relationship between a pirate and a parrot who, after capturing a certain quantity of prizes, are shipwrecked on a deserted island, where they proceed to discuss whether they would have been able to make themselves understood by peop le indigenous to the island, had there been any. Eugene Ostashevsky's first large-scale project since The Life and Opinions of DJ Spinoza, this new book pursues the themes of emigration, incomprehension, and the otherness of others in a far more complicated and persistent way than its predecessor. Characterized by multilingual punning, humor puerile and set-theoretic, philosophical irony, and narratological handicaps, The Pirate Who Does Not Know the Value of Pi draws on early-modern texts about pirates and animal intelligence, 1960s Russian folklore, old-school hip-hop, game theory, controversies of copyright, and Wittgenstein's Philosophical Investigations, abbreviated as PI. ...Show more