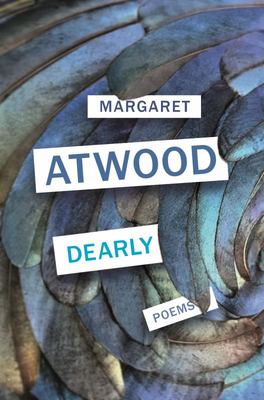 $34.00
NZD
Category: Poetry / Plays | Reading Level: near fine
The collection of a lifetime from the bestselling novelist and poet. By turns moving, playful and wise, the poems gathered in Dearly are about absences and endings, ageing and retrospection, but also about gifts and renewals. They explore bodies and minds in transition, as well as the everyday objects and rituals that embed us in the present. Werewolves, sirens and dreams make their appearance, as do various forms of animal life and fragments of our damaged environment. Before she became one of the world's most important and loved novelists, Atwood was a poet. Dearly is her first collection in over a decade. It brings together many of her most recognizable and celebrated themes, but distilled - from minutely perfect descriptions of the natural world to startlingly witty encounters with aliens, from pressing political issues to myth and legend. It is a pure Atwood delight, and long-term readers and new fans alike will treasure its insight, empathy and humour. ...Show more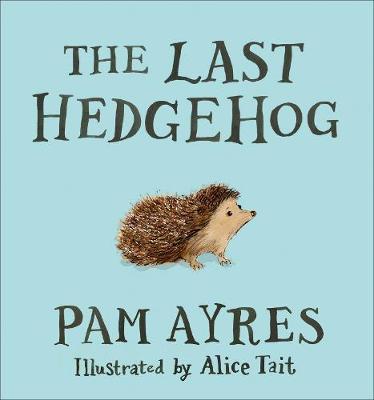 $18.00
NZD
Category: Poetry / Plays
'A national treasure' Daily ExpressTo mark and celebrate National Hedgehog Awareness Week, Pam Ayres has written a less-than-fond farewell from perspective of the 'last hedgehog left on earth' - a delightful, hilarious and thought-provoking elegy to that most beloved inhabitant of the British countrysid e, the common hedgehog. Pam Ayres' spiky and wonderful creation reminds us that unless we take steps to prevent it, they will soon be far from 'common' indeed: beautifully illustrated by Alice Tait, the poem The Hedgehog sees our hero tell of all the terrible ends his family come to at our own hands - and exactly what we can still do to keep them alive, and see them thrive once more.'The Last Hedgehog is a little book, but it's an important book and it's a profound book' Graham Norton ...Show more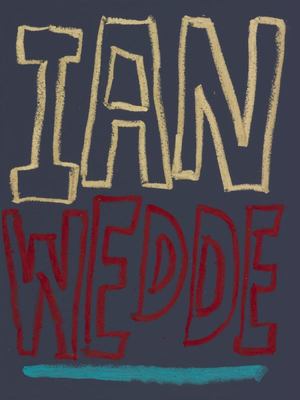 Selected Poems
by Ian Wedde; John Reynolds (Illustrator)
$40.00
NZD
Category: Poetry / Plays
Ian Wedde has been a major presence in New Zealand poetry since his work began appearing in journals in the late 1960s. His first book of poetry appeared in 1971; his sixth book won the New Zealand Book Award for Poetry in 1978; his sixteenth and most recent was a finalist in 2014. By the mid-1980s, as well as shaping his own verse, he had become an influential critic and shaper of larger trends in poetry as one of the co-editors of The Penguin Book of New Zealand Verse (1985) and The Penguin Book of Contemporary New Zealand Poetry - Nga Kupu Titohu o Aotearoa (1989). ...Show more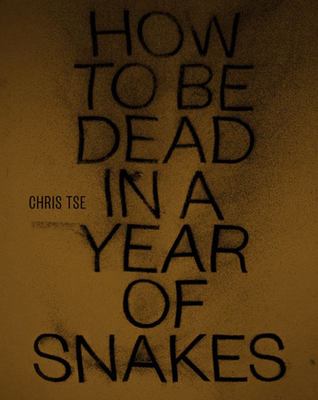 $25.00
NZD
Category: Poetry / Plays | Reading Level: Very Good
In 1905, white supremacist Lionel Terry murdered the Cantonese gold prospector Joe Kum Yung to draw attention to his crusade to rid New Zealand of Chinese and other East Asian immigrants. Chris Tse uses this story - and its reenactment for a documentary a hundred years later - to reflect on the experien ces of Chinese migrants of the period, their wishes and hopes, their estrangement and alienation, their ghostly reverberation through a white-majority culture. Along the way we visit the gold fields of the south, a shipwreck in the Hokianga that left the spirits of 500 Chinese goldminers in an unmemorialised limbo for a hundred years and the streets of Newtown, Wellington, where Lionel Terry went out one night 'looking for a Chinaman'. Chris Tse's flickering use of imagery, resonant language and flexible pronouns are particularly suited to the historic events he describes and the viewpoints he shifts through. How to be Dead in a Year of Snakes is a welcome poetic addition to New Zealand literature. ...Show more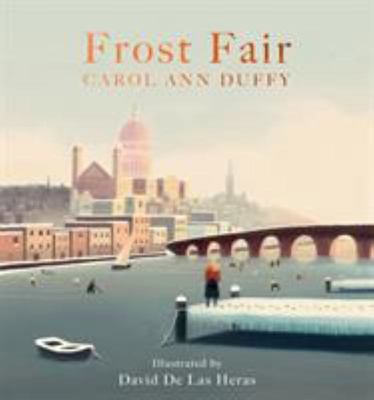 Frost Fair
by Carol Ann Duffy; David de las Heras (Illustrator)
$20.00
NZD
Category: Poetry / Plays
The tenth and final Christmas book, set in the frost fairs on London's Thames in the 16th-century, from UK Poet Laureate Carol Ann Duffy. Beautifully illustrated and produced in a gorgeous small format, this is an irresistible festive gift and Christmas stocking must-have for poetry lovers.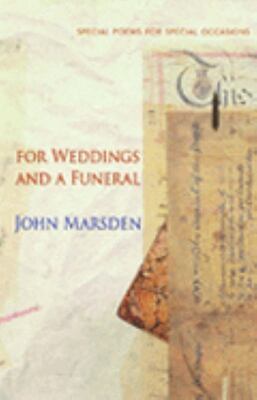 $25.00
NZD
Category: Poetry / Plays
For Weddings and a Funeral is a collection of very special poems, for very special occasions.Stop all the clocks, cut off the telephone... When Matthew spoke these lines in the hit film Four Weddings and a Funeral every reviewer was moved.Few occasions in our lives are more important than weddings and f unerals. Poems selected to fit the person and the event are always special. A poem chosen especially for an important event is often the moment in the service that people most remember. ...Show more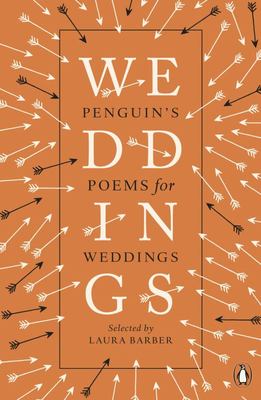 $26.00
NZD
Category: Poetry / Plays | Reading Level: very good
Now in paperback, a wonderful anthology of wedding poems, filled with surprising, curious, unorthodox and charming poems about love and the public commitment to love. For the many thousands of readers who each year go through the complex mix of thrill and trauma that is the planning of a marriage ceremo ny, Laura Barber's anthology is the answer to a prayer, with a wonderfully generous and unusual selection of poems suitable for reading out loud, and which celebrate and encapsulate our deepest feelings in all their bewildering diversity. Including verse by poets ranging from John Keats to Carol Ann Duffy and Walt Whitman to W. H. Auden, as well as many less familiar voices, this anthology offers numerous options for anyone about to read at the wedding of family or friends, or to celebrate their own. ...Show more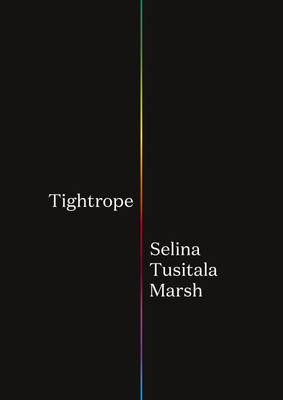 Tightrope
by Selina Tusitala Marsh
$29.00
NZD
Category: Poetry / Plays | Reading Level: Very Good
Built around the abyss, the tightrope, and the trick that we all have to perform to walk across it, Pasifika poetry warrior Selina Tusitala Marsh brings to life in Tightrope her ongoing dialogue with memory, life and death to find out whether 'stories' really can 'cure the incurable'. In Marsh's poetry, sharp intelligence combines a focused warrior fierceness with perceptive humour and energy, upheld by the mana of the Pacific. ...Show more
$19.00
NZD
Category: Poetry / Plays
You Know How a Cat will bring a mouse it has caught and lay it at your feet so each morning I bring you a poem that I've written when I woke up in the night as my tribute to your beauty &a promise of my love.-James Laughlin Across the ages, cats have provided their adopted humans with companionship , affection, mystery, and innumerable metaphors. Cats raise a mirror up to their beholders; cats endlessly captivate and hypnotise, frustrate and delight. To poets, in particular, these enigmatic creatures are the most delightful and beguiling of muses, as they purr, prowl, hunt, play, meow, and nap, often oblivious to their so-called masters. Cat Poems offers a litter of odes to our beloved felines by some of the greatest poets of all time. ...Show more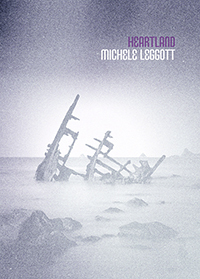 Heartland
by Michele Leggott
$28.00
NZD
Category: Poetry / Plays
I stood in the dark with many others, some of them close enough to touch, some further away. One by one they turned, light fell on faces that were at once strange and familiar, and they began to speak or sing. Soon the riot of their voices was everywhere, the plane of memory tilted at 36,000 feet, fract als caught in the blink of an eye, the clearing of a throat. Heart us invisibly they said, and I saw the land waiting to invent its people. We walk into the clearing, we wait for light to saturate the eye, we remember. Michele Leggott's new book of poetry follows on from her 2009 collection, Mirabile Dictu, in its exploration of light and of gathering dark. Leggott is a poet of the lilting, shining moment and the sections here follow some of her own moments and movements, experiments and experiences – to Devonport, to Australia, to the north – as well as reverberating with the stories and histories of others. The book's final two sections take this exploration of character and narrative further as in one we see off a soldier – shadowed by Leggott – to the First World War; and in the other – set in an earlier, unspecified time charted for us by telegraphic weather reports – a family tragedy unfolds, until a body is finally brought home for burial. With her 'dear shapes gone to sound', Leggott's textured poem-scapes are more aurally charged than ever, like a 'piano in a dark room that is / quite what it is like and never the same'. A splendid, immersive collection of poetry, Heartland is also, Leggott says, 'a destination and a song, a shadow and a single word with two chambers'. ...Show more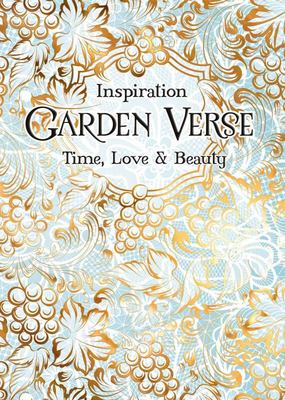 $30.00
NZD
Category: Poetry / Plays | Series: Verse to Inspire Ser.
Teeming with beauty and life, gardens have always been rich territory for metaphor and imagination. This elegant anthology features treasured poems, accompanied by lush, colourful artworks, that both celebrate and meditate on the flora and fauna of the garden as they change with the season. Spanning cen turies, this moving and evocative selection is sure to delight and inspire. ...Show more